Top 10 Kansas City Chiefs Players Going Into the 2020 Season
Finally we have my team the Kansas City Chiefs. This team last year did the unthinkable. They won the Super Bowl. Honestly it's still surreal to think about it.They broke a lot of curses. The Arrowhead playoff curse, AFC Championship curse, Andy Reid curse, Super Bowl curse and the madden curse. Now they find themselves in a new position they haven't been in for a long time. They are sitting on top of the football world and now must defend their title. They have kept a lot of their key pieces together and they didn't make any huge offseason moves but you can make the argument they really didn't need to. The biggest priority to me was keeping everyone or as many players as possible here. I'd say they could repeat but history isn't on their side. Even still they will be dangerous yet again. The gang is still here or mostly intact at least. Let's see what happens

The Top Ten

1 Patrick Mahomes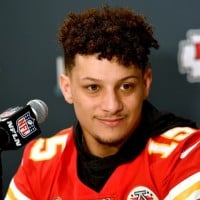 Obviously it has to be Mahomes. He was thought to be average and very boom or bust coming out of the draft. Let's just say he had a massive boom and proved the experts wrong. Talk about a guy who has an MVP and Super Bowl Ring in his first 3 years he's become the best QB in franchise history. He has elevated everyone else around him in ways Alex Smith couldn't. He's led a new era of QB unlike anything we've seen before. Without a doubt he is ultimately why we won. With his talent it was only a matter of time before he brought home the Lombardi Trophy. And that's not even getting into his leadership and passion.
Possibly the best QB in the league right now. Mahomes is box office.
2
Travis Kelce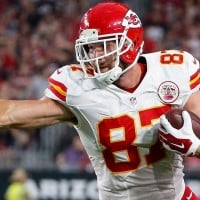 Travis Michael Kelce is an American football tight end for the Kansas City Chiefs of the National Football League.
Kelce is the best Tight End in the league without a doubt. He was the first Tight End to have 4 straight 1,000 yard seasons which speaks volumes how good he really is. He is a force and it's easy to see why he's one of Mahomes favorite go to weapons. He's so automatic most of the time he's lethal and just a step above the others like Ertz and Kittle. I don't mind Kittle but there is no way he's better than Travis Kelce
3
Tyreek Hill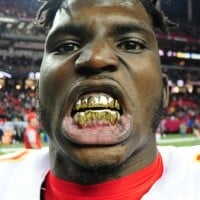 Tyreek Hill is without question the most explosive weapon in the NFL he's not called cheetah for nothing. He's fast and he's dangerous because of it. Trying to guard him Yeah right good luck. he's tough to contain and with the offense mastermind of Andy Reid he's near unstoppable it's hard to imagine he was hurt earlier this year.
Easily one of the best WRs in the league. He is explosive and really fast.
4
Chris Jones
He was a monster on defense and without him this defense doesn't come anywhere near it's full potential. He's been a disruptive force for years but he had 9 sacks and 36 tackles last year and that was with him missing a few games. Getting him back was a HUGE Win for the Chiefs this offseason he's a veteran and will be a dominant force for years to come
5
Tyrann Mathieu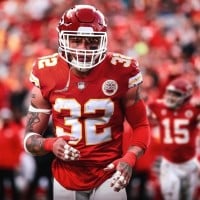 Tyrann Devine Mathieu is an American football safety for the Kansas City Chiefs of the National Football League.
He was a big addition to this defense which in my opinion is why they peaked how they did. He truly played lights out and the best of his career. 75 tackles 2 sacks and 4 interceptions are pretty solid numbers not quite his best season on paper but he still made some massive plays you don't see on paper. Simply put in my opinion we don't win the Super Bowl without the Honey Badger's leadership and veteran presence
A top safety in the league.
6
Mitchell Schwartz
Schwartz has been one of the most consistently good players. Schwartz has played four seasons in Kansas City, earning All-Pro honors in each he was originally a second-round draft pick of the Cleveland Browns and has started all 132 games as a pro. He had a streak of 7,894 consecutive snaps, the most by any active player in the league, going until a knee injury in the first half of the game against the Titans which forced him to miss a few plays. He's been one of the best Offensive Linemen in the league and is one of the biggest reasons Mahomes has been so deadly he deserves some credit for keeping Mahomes standing strong.
7
Frank Clark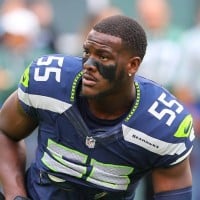 He was a long time member of Seattle's Defense and then turns into a beast for KC. Missed a few games here or there otherwise he'd have similar numbers to his Seattle seasons. He made some big time plays to help lead the team to the Super Bowl
8 sacks 37 tackles and an interception. He also earned a pro bowl nod on top of that
8
Damien Williams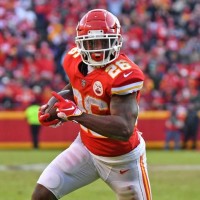 He had a couple forgettable seasons in Miami but after he came to KC he blew up and his numbers were through the roof compared to in Miami. He had just shy of 500 yards and 5 touchdowns. He was arguably Super Bowl MVP over Mahomes. This guy can be lethal if you don't watch out
9
Eric Fisher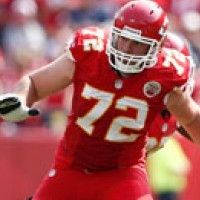 Eric William Fisher is an American football offensive tackle for the Kansas City Chiefs of the National Football League.
He was the first overall draft pick in 2013 after the abysmal 2012 season we don't talk about. Sure he missed some time last year due to injury but like with Schwartz give him credit where credit is due he's part of the reason Mahomes has been as successful as he is. It would be wrong not to acknowledge part of Mahomes success comes from the guys keeping him on his feet I mean last year they were 4-4 without him but never lost a game when he came back. To this day I don't understand the disrespect for him. How the hell is he ranked 9th out of the top 10 first overall picks of the 2010's? That's absurd
10
Harrison Butker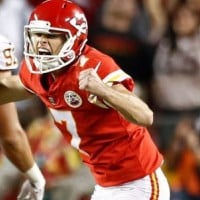 It's weird to have a kicker here but Butker has earned it. He's quietly one of the best in the league he's been right around 90% on field goal attempts and as high as 93% on extra points. He's made a name for himself and he's underrated across the league in my opinion
The Contenders
11
Juan Thornhill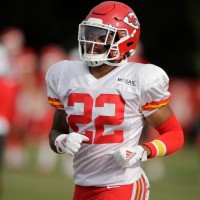 12 Clyde Edwards-Helaire
BAdd New Item