Top 10 Best Denver Broncos Players Going Into the 2020 Season
The Denver Broncos are hoping to end this playoff drought they find themselves in. They haven't made it since 2015 when they won it all and Peyton Manning rode off into the sunset and to the greener pastures of Nationwide commercials. The Broncos have been spinning the tires ever since and haven't made any progress. Now they might have wild card potential if everything plays out right.

The Top Ten

1 Von Miller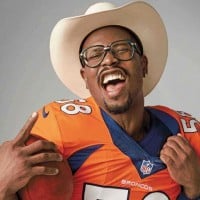 Vonnie B'Vsean Miller Jr. is an American football outside linebacker for the Buffalo Bills of the National Football League.
Without a doubt it's Von Miller. He's made the pro bowl every season except once and that was 2013. He's an elite talent and a sacking machine. He can also tackle but sacks are his main strength. He's an elite level player that lineman need to constantly be aware of where he's at. He has the most career sacks in Broncos history and he's in his early 30s so expect him to have at least another 5-6 years left being a dominant force
2
Melvin Gordon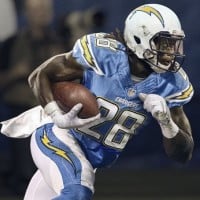 Melvin Gordon III is an American football running back for the Denver Broncos of the National Football League.
The most intriguing offseason addition for Denver is Melvin Gordon. A veteran talent that can be productive when healthy. A bit underrated to an extent but he can score 8-10 touchdowns and he's earned a few pro bowl nods. He could have a bright future with Denver question is how will he gel with Phillip Lindsay?
3
Courtland Sutton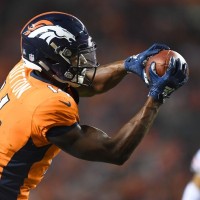 He had a fair rookie season with 704 yards and 4 touchdowns but he had a much more productive second year with well over 1,000 yards and 6 touchdowns. Now he's looking at being the top WR for Drew Lock and I expect him to develop even more
4
Phillip Lindsay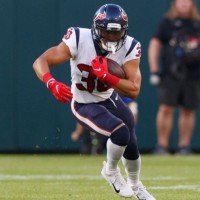 Phillip Lindsay is an American football running back for the Indianapolis Colts of the National Football League.
Lindsay has a cool story being I drafted and then having back to back 1,000 rushing yard seasons. He's a deadly weapon for Drew Lock to utilize. He did have a slight step down from his rookie year to last year but my biggest concern for him is this. How will his stats be affected by Melvin Gordon joining the team? He might not get as much of the load as his firs two seasons
5
Bradley Chubb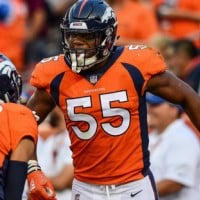 He was a beast in his rookie year with 60 tackles and 12 sacks it was like he was the next Von Miller unfortunately an ACL tear sidelined him for most of the 2019 season. But with his kind of talent he's poised for a monster comeback in 2020. Chubb and Miller could once again be a dangerous duo.
He is coming up right behind Miller.
6
Shelby Harris
He's been a veteran on that defense for years now. Last year he had 49 tackles and 6 sacks he's a bit underrated in my opinion he's still in his prime. Expect him to be dangerous for years to come
7
Kareem Jackson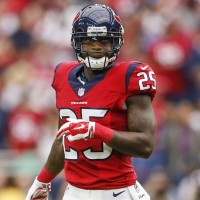 He's a serviceable enough player. Had 71 tackles and 2 interceptions last year maybe not elite but he's a veteran talent and he's 32 so he still has some potential for the next few years
8
Drew Lock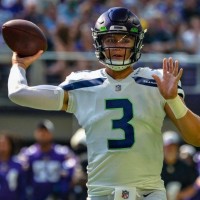 Yes Drew Lock is the main QB for them going forward after get this Joe Flacco proved to be incapable of leading the offense at all. For the few games he played he had flashes of potential but I'm still not sold. he still has everything to prove in my book. I do think he's capable enough to do it but I gotta see it to believe it.
Had a good rookie year. Expecting good things.
He's kinda underrated
9
Jerry Jeudy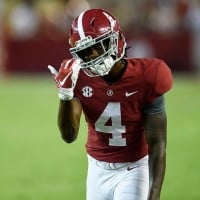 Denver drafted a dangerous wide receiver from Alabama. It's a fit for both parties. Denver needs receivers badly and Jeudy can grow and develop with a young quarterback with potential. He'll have an immediate impact on the offense
This kid is gonna be big.
10
Noah Fant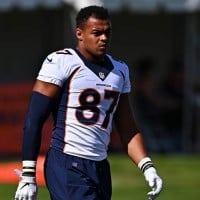 For a rookie Tight End he had 562 yards and 3 Touchdowns not too bad. I expect him to grow with Drew Lock as the main QB now he still has a high ceiling and I expect some improvements this season
The Contenders
11 Justin Simmons
12 Graham Glasgow
13
Jurrell Casey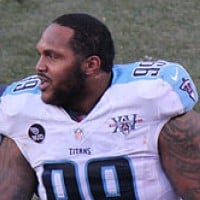 Jurrell Casey is an American football defensive end for the Denver Broncos of the National Football League.
14 Dalton Risner
15 Lloyd Cushenberry III
BAdd New Item