Top 10 Los Angeles Chargers Players Going Into the 2019 Season
The Chargers are coming off a nice 12-4 season. Their best since 2009. They made it to the divisional round before being knocked out by Phillip Rivers kryptonite Tom Brady. This is a team that is a potential Super Bowl Contender. Can they win the division? Can they get over the hump and beat the Patriots? This may be one of their best chances to do so and also one of their last

The Top Ten

1 Phillip Rivers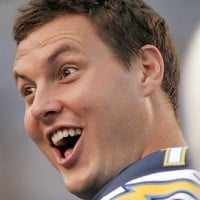 Philip Michael Rivers is a former American football quarterback. He played for the San Diego/Los Angeles Chargers from 2004 to 2019 and for the Indianapolis Colts in the 2020 season. Rivers was drafted fourth overall by the New York Giants in the 2004 NFL Draft before being traded to the San Diego Chargers for Eli Manning that same night.
Philip Rivers is an elite and underrated quarterback, yet is MVP-caliber nearly every year. This might be one of his last chances to win a ring, as he's in the final year of his current contract. He has a talented team surrounding him on both sides of the ball. He's thrown over 4,000 yards and over 25 touchdowns in almost every season since he was drafted. All that he's missing from his potential Hall of Fame career is a ring, and this is a good chance to win one.
Come on, Rivers. Get it done this year. It could be now or never.
2
Melvin Gordon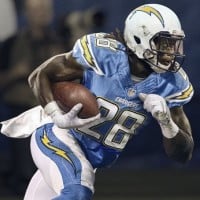 Melvin Gordon III is an American football running back for the Denver Broncos of the National Football League.
There's no question that Melvin Gordon is one of the best offensive playmakers on this team. He's one of the best offensive players in the league. They'd better get that contract situation figured out, though. He wants a new contract or a trade from the Chargers. If not, this could be the Le'Veon Bell situation all over again.
This guy can rack up some yards.
3
Derwin James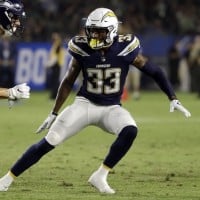 Derwin James had a stellar rookie season, and he showed that he could do almost anything, from playing safety to inside and outside linebacker. He finished with 105 tackles and 3.5 sacks. He helped the Bolts to a 12-4 record, and I expect big things in the future.
I think Derwin James can be the top safety next year.
4
Melvin Ingram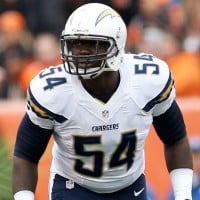 Melvin Ingram is an American football linebacker for the San Diego Chargers of the National Football League.
Although 2018 was a slight decline in productivity for Ingram, he's a veteran DE and one of the best in the league.
5
Joey Bosa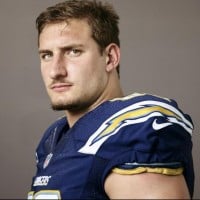 He might have missed a lot of the 2018 season, but if he's healthy, he's a force to be reckoned with, especially with Melvin Ingram. This guy had 70 tackles and 12.5 sacks in 2017. He could definitely come back strong in 2019.
6
Keenan Allen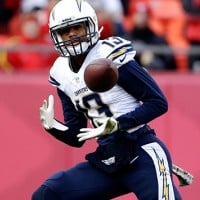 Keenan Alexander Allen is an American football wide receiver for the Los Angeles Chargers of the National Football League.
He's been very productive in both 2017 and 2018, with over 1,000 yards in both years, over 95 receptions in both years, and 6 touchdowns in both years. I expect him to have another good season for the Bolts in 2019.
7
Casey Hayward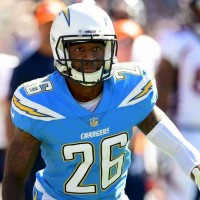 Hayward is another solid defensive player for the Bolts. He has over 40 tackles in every season since he came into the league in 2012, except for 2013. He also made the Pro Bowl in both 2016 and 2017. He's a good player who has experience.
8
Desmond King
King is a decent cornerback and is still young. He has over 60 tackles in both of his seasons, as well as 4 interceptions and 4 sacks. He was named First Team All-Pro Defensive Back and Second Team All-Pro Punt Returner.
9
Jerry Tillery
Tillery has the potential to be a good player. He was Second Team All-America last year. He also had 8 sacks, 30 tackles, and 3 forced fumbles for the Fighting Irish a year ago.
10
Nasir Adderley
This is another pick I could see panning out in LA's favor. He's played both safety and cornerback before. He's also proven his ability on kick returns.
The Contenders
11 Mike Williams
12
Hunter Henry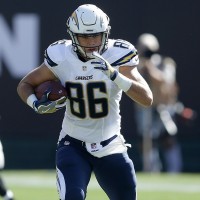 13
Mike Pouncey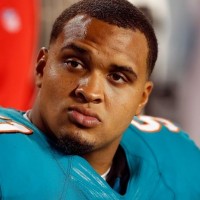 James Michael Pouncey is an American football center and guard for the Los Angeles Chargers of the National Football League.
BAdd New Item