Top 10 NFL Training Camp Battles of 2019
The Top Ten
1
Dolphins QB - Josh Rosen vs Ryan Fitzpatrick
Now yes Dolphins are projected to be the worse team by many to bet on, but the only fascinating storyline is whose gonna star between a great journeyman and another Cardinals bust in Josh Rosen who I actually liked when he came outta UCLA. I'll say Fitzpatrick starts it off, but if he starts to have the magic go down like he did last year then it goes to musical chairs for this team honestly that's what I see from this Miami team the new version of the Bucs only with a better version of a secondary.
They're gonna be just like the Bucs aren't they? I mean that's fine because Tank for Tua right?
2
Redskins QB Case Keenum vs Dwayne Haskins vs Colt McCoy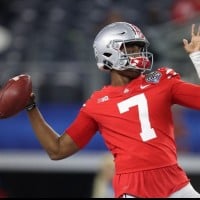 Colt McCoy you can scratch him out as his injury hard to come back from. I see Case starting out, but if he starts to fall down than Haskins comes in and kinda like the Browns last year Redskins could make a swing of things if things turn out the way I envision it.
3
Packers No. 2 WR- Geronimo Allison vs Equanimeous St. Brown vs Marquez Scantling
Considering Allison has been with the team since 2016 and has that chemistry with Aaron Rodgers, I feel he's the clear cut #2 receiver. In Matt LaFleur's system, he'll probably play in the slot. Valdes-Scantling has impressed early on so far, and is the front runner for #3. St. Brown has been quiet so far. We'll see when the pads come on who emerges from the battle victorious.
I feel like Allison is not the clear No. 2 yet, and in doing so whose gonna be that Randall cobb type receiver?
4
Broncos QB Drew Lock vs Joe Flacco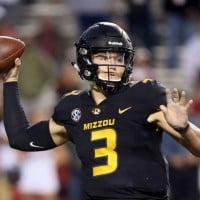 The tension of Flacco not wanting to mentor Lock makes things more interesting. I still don't see them getting anywhere, but if Joe cool struggles early I like to see what Drew Lock adds to this young unknown teams that's projected a top bottom offense in the passing game.
That could be bad news for Denver. If Flacco can't get things going early Drew Lock might struggle as well. Elway better hope Joe Flacco can get off on the right foot
5
Giants QB - Eli Manning vs Daniel Jones
Oh god what's worse Eli refuses to give up his throne, or that Dave overreached on a guy from Duke who might just look bad as it sounded of horror in the eyes of Giants fans. Eli will start, but will he ever get hurt is the question? Not once do I see Eli ever get hurt in his career so sir Daniel is already virtually screw you gotta pray to start pretty much.
6
Bills RB Frank Gore vs LeSean McCoy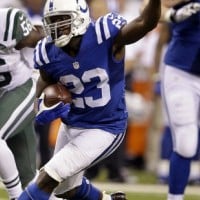 Battle of two hall of fame bound tail backs. Problem is there both pretty much at their tail end of their career shady McCoy had the worst season of is career, and Frank Gore is trying to eclipse at most Barry Sanders (for most rushing yards in a career all time) before retiring. Either way they are projected last in the running game and there real running back hilariously enough is Josh Allen.
7 Steelers No. 2 WR - Donte Moncrief vs James Washington
8
Titans NO 2 WR Taywan Taylor vs Tajae Sharp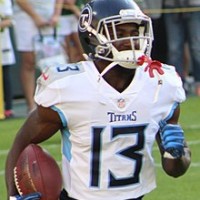 You could actually mix in others like A.J. Brown and Adam Humphries as well this receiving core has the potential but is Mariota or Tannehill good enough to utilize some of these unknown put into place weapons?
9
Bears RB - Mike Davis vs David Montgomery
Yeah the No. 2 is gonna be Da Bears is actual running back for that season considering Cohen struggles to go down the middle great receiving back, and punt return specialist hopefully one of these guy gets the running game to improve.
It's only a matter of time before Montgomery is the #1 back, and Davis plays a small mentor role.
10
Vikings NO 3 WR Laquon Treadwall vs Chad Beebe vs Brandon Zylstra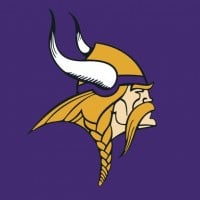 The Contenders
11
Broncos No. 1 TE - Noah Fant vs Jeff Heuerman
With the controversy of taking a Tight End with your first selection that means only one can catch while the other can block which will it be exactly?
12
Texans No 1. LT - Tytus Howard vs Matt Kalil vs Julien Davenport
Houston offensive line is horrible, but there are three guys who honestly whose gonna be the better of those here three I see? Hopefully it is Howard because if he does not beat these two guys who look worse than that's already a bad sign for DeShaun Watson in protection.
I would still be concerned about Houston's offensive line.
13
Chargers No. 1 RT - Trey Pipkins vs Forrest Lamp
Yeah You could throw in Tevi if you'd like, but his maybe done for considering the two Right tackles are just more higher up for what the Chargers look to hope for protection in Rivers. Left side is set with Russell Okung this dilemma on right is gonna be very fascinating who wins between these two high picks.
BAdd New Item