Top 10 Kansas City Chiefs Players Coming into the 2019 Season
2018 was an interesting year for the Chiefs. After falling to the Patriots in the AFC championship the Chiefs enter 2019 with some high expectations but can they have the same success they saw in 2018? There's some pressure to live up to the high expectations. Here's the best players coming into the 2019 NFL Season

The Top Ten

1 Patrick Mahomes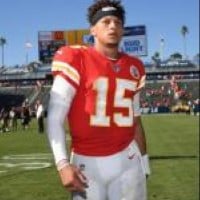 The defending 2018 NFL MVP comes into 2019 with the bar set high. With the Madden Curse against him it will be a great challenge to have a repeat season however Mahomes is still one of the best quarterbacks in the league right now. He's an elite playmaker that only a few can match.
2
Travis Kelce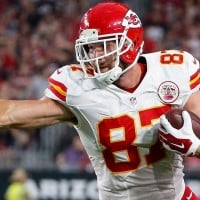 Travis Michael Kelce is an American football tight end for the Kansas City Chiefs of the National Football League.
With Gronkowski officially retired now Travis Kelce is arguably the best Tight End in the league. He's a top target for Mahomes and last year was his best season yet getting 103 receptions for 1,336 yards. I expect this to continue in 2019
3
Tyreek Hill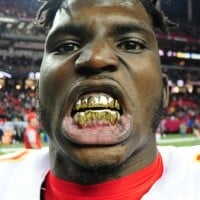 Well it's official Tyreek Hill will be able to play without any suspension. I'm kinda shocked honestly. Anyway when Hill is on the field he is one of the most explosive and dynamic playmakers in the league and was a huge reason why KC's offense was so explosive as a whole last year. I expect him to continue playing at a high level. When he gets going few people can stop him.
4
Frank Clark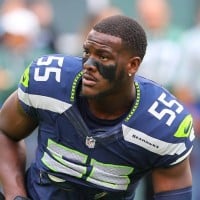 The Chiefs were able to acquire Frank Clark from Seattle in exchange for a few Draft picks. The trade makes sense for both sides. Kansas City got a player who can fill a big weakness on the team. Last year he had his most productive season for Seattle. I expect him to help improve this defense
5
Tyrann Mathieu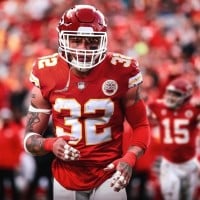 Tyrann Devine Mathieu is an American football safety for the Kansas City Chiefs of the National Football League.
Another big acquisition for this Chiefs defense. Last year he had a good season with Houston. Like Frank Clark he helps fill a big need for KC and if they are planning on putting him in the best spot to make him successful I have high expectations
6
Chris Jones
Last year he had his best season yet and proved he was one of the better Defensive Tackles in the league. The only thing about him is he is waiting for a new contract so Chiefs better give it to him soon.
7
Mitchell Shwartz
He's kinda one of the unsung heroes of the Chiefs offense. He's arguably one of the best Offensive Tackles in the league. Last year he had his best season finishing with a first team All Pro Selection and won the Matthews award for best Tackle in the game. Schwartz has now played 7,386 consecutive regular-season snaps over his seven seasons in the league.
8
Mecole Hardman
With the uncertainty of the Tyreek Hill situation at the time KC decided to use their first pick on a guy who is pretty much a clone of Hill with his on the field talent. He has speed and was one of the best kick returners in the country at Georgia. With Hill staying on the team Hardman might not see too much action yet or he could be put in and fit nicely within this offense
9
Sammy Watkins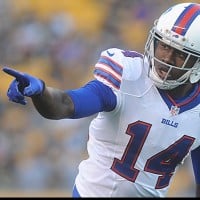 Sammy Watkins is an American football wide receiver for the Green Bay Packers of the National Football League. Watkins was drafted 4th overall to the Buffalo Bills. His known for having injury prone problems on multiple occasions in Buffalo since coming into the league in 2014.
While not nearly as explosive as the likes of Kelce and Hill Watkins was still serviceable and very efficient when he did get the ball. He's still a key component to the Chiefs offense
10
Juan Thornhill
Another draft pick by the Chiefs to bolster their defense. This guy is a smart and versatile prospect that I could see them pairing alongside Tyrann Mathieu. He originally played cornerback before moving to safety so ther is a possibility of him going back to cornerback. Regardless he could get some playing time and be a valuable asset to the Chiefs defense
The Contenders
11
Damien Williams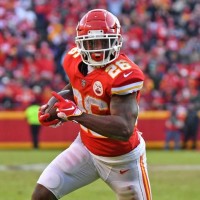 12 Demarcus Robinson
13
Harrison Butker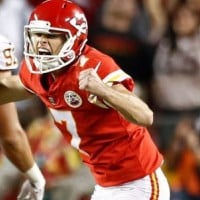 BAdd New Item