Top 10 NFL Coaches of the 2010s
The 2010s were an interesting decade the NFL saw a lot of memorable moments. Here's some of the best coaches who led their team to glory or at least close to it. Keep in mind that this is only the 2010's decade therefore 2009 Playoffs through 2019 regular season is the only era eligible for talking about this list

The Top Ten

1 Bill Belichick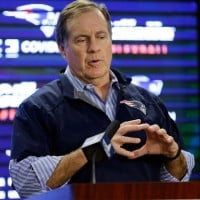 William Stephen Belichick is an American football coach and the long-time head coach of the New England Patriots of the National Football League.
Who else would it be besides Emperor Belichick? The Man has led one of the greatest dynasties we will ever see. He won 3 Super Bowls this decade including an incredible comeback against the Falcons. They have won the division every year and have always been a dominant force in the playoffs. Nobody even compares to this man.
2
Pete Carroll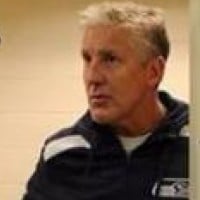 Peter Clay Carroll is an American football coach who is the head coach and executive vice president of the Seattle Seahawks of the National Football League.
Arguably one of the most consistent coaches in the league. Seattle has always been competitive under Carroll. The highlight of the decade was the legion of Boom era winning a Super Bowl in dominant fashion and then losing to the Patriots we all know how that one ended. He has 4 division titles and has won 10+ games 7 times
3
Sean Payton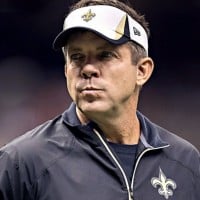 Technically He won the Super Bowl in 2010 although he has faced 3 straight seasons without playoffs earlier in the decade and now 3 straight heartbreakers in the playoffs and a suspension for a season over bountygate. However simply put he knows how to win. He has won 11+ games 6 out of 10 seasons and 3 straight division titles
4
John Harbaugh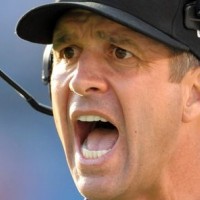 John W. Harbaugh is an American football coach who has been the head coach of the Baltimore Ravens of the National Football League since 2008.
It's been a bit up and down but he still won a Super Bowl with the Ravens and has kept them a dangerous team almost the entire decade. They are one of the most electrifying teams to watch now because of what he's done with Lamar Jackson
5
Andy Reid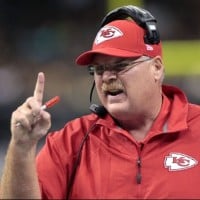 Andrew Walter Reid is an American football coach who is the current head coach of the Kansas City Chiefs of the National Football League. Reid was previously the head coach of the Philadelphia Eagles, a position he held from 1999 to 2012.
He struggled with Philly but ever since he arrived in KC he has turned a Chiefs franchise basically full 180. Sure his playoff record and clock management is abysmal but he knows how to win and manage an offense. Just look at what he's done with Mahomes.
6
Doug Pederson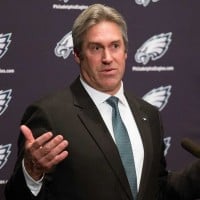 He's had a short tenure in Philly but he was able to win the Super Bowl with Nick Foles. The Eagles were essentially left for dead and he still found a way to win a Super Bowl. Every year it seems like half his team was on IR and he still finds a way to be half decent
7
Bruce Arians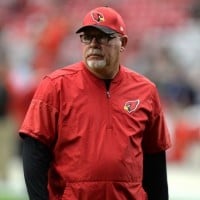 Arians has had a very interesting decade being with Pittsburgh and Indy for a short time before landing in Arizona and now Tampa. I think we can all attribute how his tenure with Arizona was a success. He brought a Renaissance with Carson Palmer highlighted by a 13-3 season. Now with Tampa Bay he has made them kinda better but it's still too early to tell for sure
8
Mike Tomlin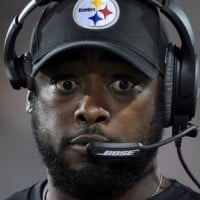 Michael Pettaway Tomlin is an American football coach who is the 16th head coach of the Pittsburgh Steelers of the National Football League.
Despite struggles in recent years he made a Super Bowl in 2010 and has kept them overall consistent throughout the decade. 6 Playoff appearances and 4 division titles. Definitely not bad. The only issue with him is his lack of control in the Locker Room. Just look at 2018 with Le'Veon Bell and Antonio Brown. It was absolutely toxic and that's his biggest flaw
9
Ron Rivera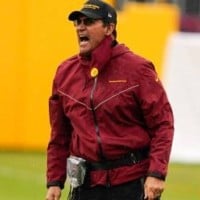 Ronald Eugene "Ron" Rivera is an American football coach and former player who is the head coach of the Washington Commanders of the National Football League.
Feels odd to put him here after the meltdown the Panthers have had over the past few years but he did win coach of the year twice and made a Super Bowl. Overall fairly consistent with Carolina until recently. To be fair with Cam Newton Being out for a long period of time it's not entirely his fault
10 Jim Harbaugh
The Contenders
11
Mike McCarthy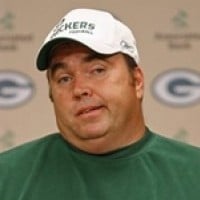 Michael John McCarthy is an American football coach who is the head coach of the Dallas Cowboys of the National Football League. He previously coached the Green Bay Packers from 2006-2018. He led the Packers to a win in Super Bowl XLV against his hometown team, the Pittsburgh Steelers.
McCarthy won a Super Bowl for the Packers in 2010. And while he never got to that point again he had stability for the Packers for about half the decade. He wasn't awful until the past 2 years of his tenure. Sure they have had playoff failures but they were still mostly consistent
12
Sean McVay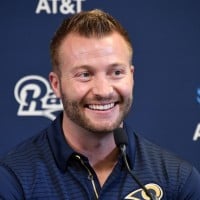 13
Sean McDermott
Always finds a way to make the Bills a quietly decent team.
14 Tom Coughlin
BAdd New Item