Top Ten Best Green Bay Packers Players Going Into the 2019 Season
Expectations were high for the Packers going into the 2018 season, but after an Aaron Rodgers injury, nothing was the same. They stumbled to a 6-9-1 record and fired longtime head coach Mike McCarthy. Now, looking ahead to 2019, who are their best players? Here, we are looking at the top ten best Green Bay Packers players going into the 2019 season

The Top Ten

1 Aaron Rodgers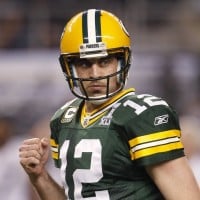 Aaron Charles Rodgers is an American football quarterback for the Green Bay Packers of the National Football League.
Again, Aaron tops this year's list. Despite a down year in 2018, he still had three big comebacks, set an NFL record, and made the pro bowl. I think general manager Brian Gutekunst has done a great job building around him so far.
2
Davante Adams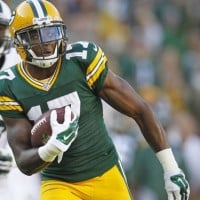 Davante Lavell Adams is an American football wide receiver for the Green Bay Packers of the National Football League.
Adams is a top five receiver in the NFL, yet he is still underrated. Last season, he had over 1,300 receiving yards and 13 touchdowns in 15 games. If he had played in Week 17, he would have set a franchise receiving record. He is Green Bay's clear cut #1 receiver for 2019 and beyond.
Not underrated. Well respected around the league. He's tough and quick, just needs a little better concentration on every play. He's about a stones throw away from being the best NFL wideout.
The only thing is Rodgers can't just throw to Adams and the packers got rid of there number 2 guy Cobb so when Adams is covered who will Be the next quality Wide receiver this is a honest question because Adams is the only WR I can name on the packers is Alison still around?
3
David Bakhtiari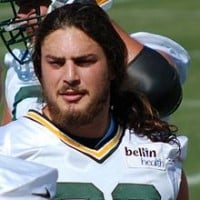 The All-Pro team is decided solely on votes from AP writers. Casual NFL fans, as you call them, do vote for the Pro-Bowl players, but their votes only count for 1/3 of the mix, NFL players and coaches make up the rest of these votes, that's 66.7% of the votes (A caveat for the casual NFL fan). So then, its your contention the lack of sophistication of the casual NFL fan has denied Bakhtiari a spot in the Pro-Bowl, when clearly it's the NFL players and coaches that carry the lions share of the votes. So maybe its you that are the casual NFL fan, I think most outside of Wisconsin would see the simple logic here. Who would you believe has a better insight into Player grades, NFL players and coaches? Or AP writers? Incidentally, I can find no write up, mock up or any list where Bakhtiari is listed as the best left tackle in the game, other than that All-Pro selection, apparently the writers can't even come to a consensus. Bakhtiari is a very good player, but its not like he's Joe Thomas, ...more
In 2018, he made 1st team all-pro, and still didn't make the pro bowl. It just shows how casual fans have no clue who he is. Yet he's still the best left tackle in the NFL.
4
Kenny Clark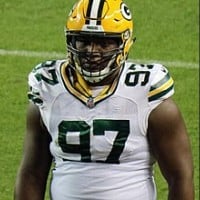 Clark is amazing, and has lived up to his first round status in 2016. He had 6 sacks and 55 tackles in 2018. I feel that in 2019, Clark can finally get his first pro bowl nod, as he had a pro bowl caliber season in 2018.
5
Aaron Jones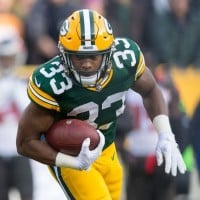 Jones was not utilized enough under Mike McCarthy, but I expect that to change under first year head coach Matt LaFleur. He led the NFL in yards per carry in 2018, and he also became a receiving threat. I think Jones could have over 1,000 yards rushing in 2019.
6
Jaire Alexander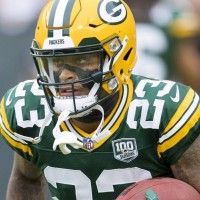 Alexander really became one of Green Bay's best defenders in his rookie season in 2018. He had one interception and a career best game against the Rams, where he terrorized Jared Goff and Brandin Cooks. He has a bright future ahead of him.
7
Blake Martinez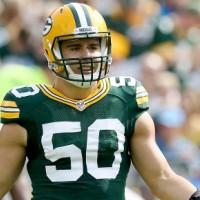 After finishing in a three way tie for the NFL lead in tackles in 2017, Blake Martinez finished second in the NFL in tackles in 2018, behind Colts rookie Darius Leonard. He still has not gotten the recognition he deserves, and I expect yet another huge season for him in 2019.
8
Corey Linsley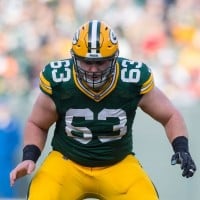 It may seem surprising to some that Linsley is on here, but he has been one of the NFL's best centers for the last two years. He has not missed a snap since 2016, and was a pro bowl alternate in 2018. I expect him to keep on keeping the Packers offensive line in tact in 2019.
9
Adrian Amos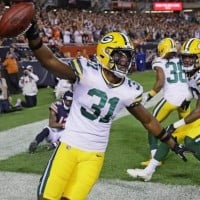 One of the Packers four major free agency signings, Amos came in from the NFL's best defense in 2018 with the Chicago Bears. After being a top NFL safety in 2018, Amos looks to keep that up in 2019. For once, the Packers have a safety who is not afraid to tackle.
10
Geronimo Allison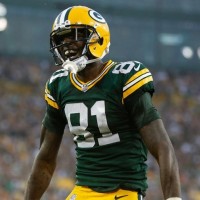 Allison started out as a practice squad undrafted free agent in 2016, had a limited role in 2017, and was on pace for 1,000 yards receiving in 2018 before a season ending groin injury. He currently stands as Green Bay's #2 wide receiver behind Davante Adams. Pending any injury, I expect Allison to dominate in 2019.
The Contenders
11
Za'Darius Smith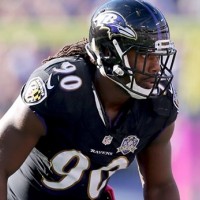 12
Mike Daniels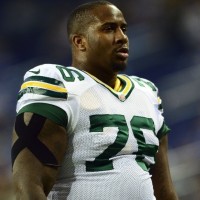 13
Jimmy Graham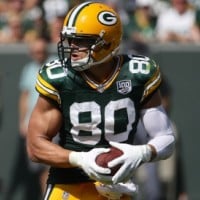 Jimmy Graham is an American football tight end for the Chicago Bears of the National Football League.
BAdd New Item