Top 10 Teams Most Likely to Be in the 2019-2020 College Football Playoff
The Top Ten
1
Ohio State Buckeyes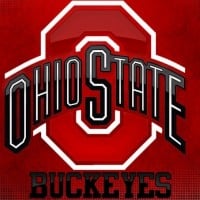 The Ohio State Buckeyes are the athletic teams that represent The Ohio State University, named after the colloquial term for people from the state of Ohio and after the state tree, the Ohio Buckeye.
Their dominant defense and offense with Justin Fields and JK Dobbins could lead them to the playoff. However, they have to get through Michigan, Penn State, and the Big Ten West Champion to get there.
Ohio State is a good team, and will finish undefeated or with one loss, but I wouldn't be surprised if they were left out in favor for a 2-loss SEC nonchampion.
2
LSU Tigers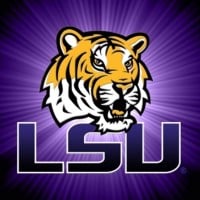 LSU is arguably the best team in the country, and Alabama is not making the playoffs for the very first time.
LSU has been extremely dominant, but they have an extremely tough conference schedule to get through.
3
Clemson Tigers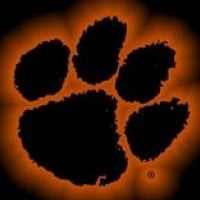 The Clemson Tigers are the athletic teams representing Clemson University. They compete as a member of the National Collegiate Athletic Association Division I level (Football Bowl Subdivision, primarily competing in the Atlantic Coast Conference for all sports since the 1953-54 season.
Clemson should've lost to North Carolina, but they didn't because their HC, Mack Brown, knew that the game would be fixed from the start and decided to make a poor last decision by going for 2 (which they failed) so Clemson could win and play Alabama in the playoffs. This was like the TCU-Oklahoma game back in 2015, when TCU should've won, but let Oklahoma win instead since the game was fixed from the very beginning. College Football and the NFL is probably becoming as fake as WWE.
Most likely because they have an absolutely garbage schedule. The other top contenders have at least 1 pretty tough game left.
Last three opponents by more than 3 touchdowns. Those who underestimate them will be sorry
I love the tigers. I want to go to college there!
4
Oklahoma Sooners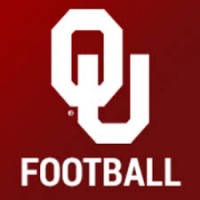 Iowa State should not have gone for 2 and let Oklahoma beat them. The Big 12 (except Kansas State) is a bunch of retards who never learn, and Oklahoma does not deserve a spot in the playoffs. Let us hope that Baylor can stand up to them and win the Big 12 this year.
I actually thought the refs would let oklahoma win (like they always do). No way can a talented team like Kansas State blow a 25-pt lead. With 1 loss, the Sooners aren't eliminated yet, but will be if they don't win the Big 12.
Congratulations Oklahoma you just lost to Kansas State. Just like your wagon your college football playoff hopes have rolled over and crashed
A Jalen Hurts led team, with an above average Big 12 defense with their hardest games behind them, they can't afford a major upset loss.
5
Alabama Crimson Tide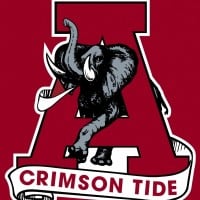 The Alabama Crimson Tide refers to the 21 men and women varsity teams that represent the University of Alabama.
They just lost to Auburn. 2 losses, no conference championship. Alabama is basically eliminated from the playoffs.
An obvious favorite to make the tournament, barring any embarrassing losses in SEC play.
Alabama could go 0-12 and still get into the playoffs.
The elephant says: Roll Tide!
6
Georgia Bulldogs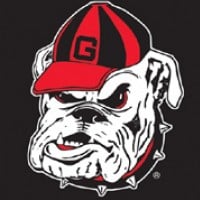 The Georgia Bulldogs and Lady Bulldogs are the athletic teams of the University of Georgia. The Bulldogs compete in NCAA Division I and are members of the Southeastern Conference.
Georgia, with their recent loss to USC, was knocked pretty far outside contention, but there is a long shot that they could get in. Lots of things would have to go wrong for Alabama and LSU though.
7
Penn State Nittany Lions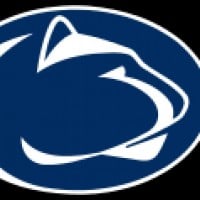 A talented two way team, they have a serious chance to beat Their competition. However, I do not think that they will be able to finish well if they lose before week 13
They just lost to Minnesota.
Best team in the league
Let's go penn state!
8
Baylor Bears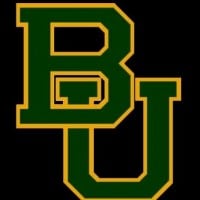 The Baylor Bears are the sports teams of Baylor University. Baylor's men's sports teams are named the Bears, and some women's teams are named the Lady Bears.
Still undefeated because they haven't played anybody. Their best win was against Iowa State, 23-21.
9
Oregon Ducks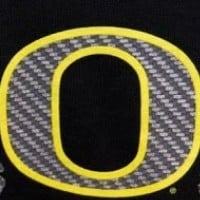 The Oregon Ducks are the athletic teams that represent the University of Oregon, a public flagship research university located in Eugene, Oregon.
A long shot pac 12 team would be unlikely; it would take a lot of losses for this to happen
10
Wisconsin Badgers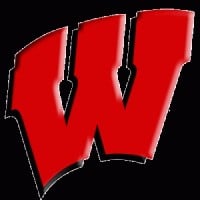 With a pretty easy remaining schedule, the only thing stopping them is the winner of the big ten East.
-
Update: Ouch. No. They lost to Illinois. Ouch
They now have 2 losses. They are eliminated.
The Contenders
11
Notre Dame Fighting Irish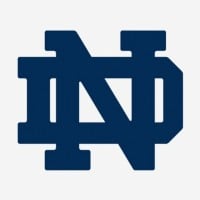 The Notre Dame Fighting Irish are the athletic teams that represent the University of Notre Dame. The Fighting Irish participate in 23 National Collegiate Athletic Association Division I intercollegiate sports and in the NCAA's Division I in all sports, with many teams competing in the Atlantic Coast Conference.
Same thing of the loins
If Notre Dame wins out, they have a slim chance to make the playoff
12
Auburn Tigers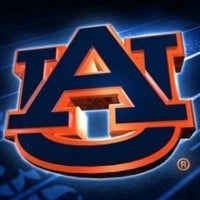 The Auburn Tigers football program represents Auburn University in the sport of American college football.
When I look at this team, I see a very talented team with a lot of potential that has a tendency to collapse in big time situations. Don't see them in the CFP.
13
Minnesota Golden Golphers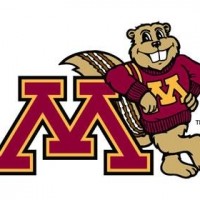 They just beat Penn State. Maybe they'll go undefeated in the regular season then lose to Ohio State.
Yes, Minnesota is a good team, but 3 of their next 4 games are very losable games. I don't see it happening
They are undefeated
14
Texas Longhorns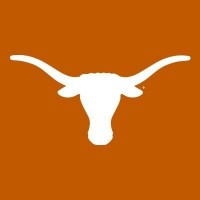 Texas Longhorns athletics programs include the extramural and intramural sports teams of the University of Texas at Austin.
Um yeah no if they needed a field goal to beat Kansas then no they don't have a shot
15
Utah Utes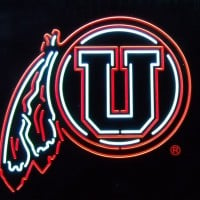 16
Florida Gators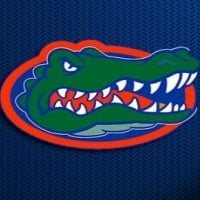 The Florida Gators are the intercollegiate sports teams that represent the University of Florida located in Gainesville, Florida.
17
Washington State Cougars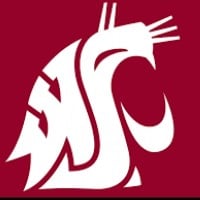 The best and the coolest team in college history.
Nope. Team that lost to UCLA won't make it
18
Michigan Wolverines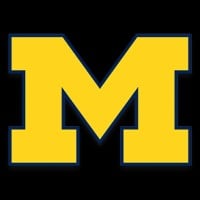 The Michigan Wolverines comprise 27 varsity sports teams at the University of Michigan. These teams compete in the NCAA's Division I and in the Big Ten Conference in all sports except women's water polo, which competes in the NCAA inter-divisional Collegiate Water Polo Association.
19
Cincinnati Bearcats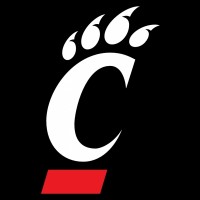 20
Washington Huskies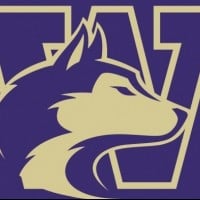 With their two losses up to this point, It's nearly impossible they can bounce back
21
Boise State Broncos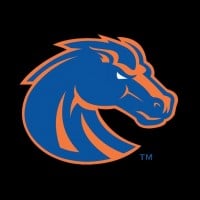 The Boise State Broncos are the official athletic program of Boise State University. The Broncos compete in a wide variety of sports as members of the Division I Football Bowl Subdivision Mountain West Conference.
The CFP has made it clear that G5 teams aren't eligible for the playoffs. UCF didn't even rank in the playoff's top 10 in 2017 despite being the only undefeated team in the nation that year.

Update: They lost to BYU, so they won't even make the new years six unless both SMU and App State lose a game.
22
Michigan State Spartans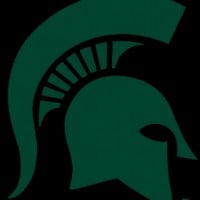 23
SMU Mustangs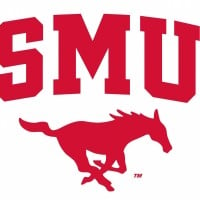 24
Appalachian State Mountaineers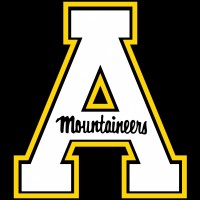 25
Rutgers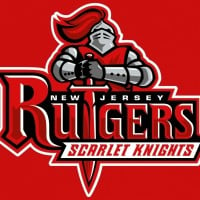 Maybe Schiano will return and get them to the playoffs another year. I'd like to see that, not only because I respect Rutgers football, but because it'll make Tennessee fans cry because Pruitt will screw it.
PSearch List