Worst NFL Head Coaches of the 2010s
Coaching is hard. You have to be in control of 53 players for 17 weeks. And try to win games. It's not easy. Sometimes guys just aren't made to coach even if they are defensive or offensive coordinator doesn't necessarily translate to being a decent head coach. Here's the worst NFL Coaches of the 2010's.

The Top Ten

1 Hue Jackson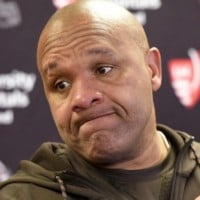 This guy was an absolute failure not just this decade but maybe all time. I'm shocked he lasted 32 games. When you go 1-31 over a 2 season span that is beyond awful just wow. He's just unbelievably bad in every way. He was not fit for coaching
I don't know how he lasted more than 2 seasons. He literally won 1 game in his first two seasons
2
Pat Shurmur
Talk about a guy who was just awful all around this guy legit has only 19 wins and 46 losses combined with Cleveland Philly for a game and New York.. He has been a decent assistant coach but just not meant to be a head coach. He never won more than 5 games in a season. Fun fact after Chip Kelly was fired he was an interim head coach for 1 game with the Eagles and a lead candidate for the coaching job before being passed up by Doug Peterson. Safe to say that Philly dodged a bullet there.
3
Gus Bradley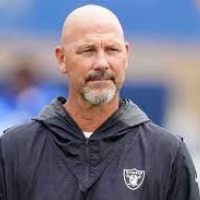 The Jaguars were forgettable at best during Bradley's tenure. He never won more than 5 games and had a pathetic 14-48 record in 4 seasons. On top of that his.226 win percentage is the lowest of any coach with at least 60 games on his record. After 2016 he was relieved of his duties as coach of the Jaguars
4
Todd Bowles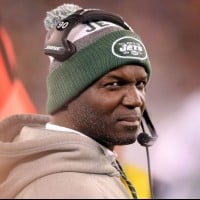 Bowles coached the Jets for 4 seasons and was an interim head coach in Miami for 3 games. He was hired shortly after Rex Ryan was fired. His first season wasn't bad they were 10-6 and barely missed the playoffs. So why's he so ranked in the top 5 in my opinion? Well that season was a fluke. He wouldn't win over 5 games the rest of his tenure. On December 29 2017 the Jets announced he'd return in 2018 and they would extend him until 2020 but after a 4-12 season he was fired almost a year later to the day
5
Rob Chudzinski
He has worked with a few different teams including the Browns Chargers Panthers and Colts. This guy was the Browns coach in 2013 and went 4-12. He was fired after the season and was with the Colts last in 2017. When you're one and done it makes you question why was he hired to begin with?
6
Matt Patricia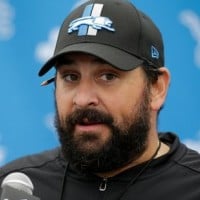 Matt Patricia was associated with the Patriots organization for many years before being hired by Detroit in 2018. He's infamous for making the Lions practice outside in the cold for toughness when the Lions play in a dome. He was brought in to try and make the Lions more Patriots-like. So far things have been pretty miserable for Lions fans. Having a 9-22-1 record through 2 seasons is unacceptable considering the talent this team has. He hasn't got any better than 4th in the division and the only highlight to speak of is the Win over New England that one time.
I feel like the Lions regret firing Jim Caldwell. Caldwell is the most underrated nfl coach of all time.
7
Vance Joseph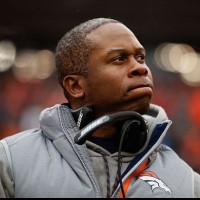 He has worked for a number of franchises including the Niners, Texans, Bengals and Dolphins. He is currently with the Cardinals but his coaching tenure with the Denver Broncos earns him a spot on the list. In 2 years he went 5-11 and 6-10 giving back to back losing seasons for the First time since 1971/72 in Denver. The thing is the Broncos has some talent and were better than 6-10 and 5-11. Yet they were never better than 3rd in the division. He was fired December 31 2018.
8
Freddie Kitchens
In 2018 after firing Hue Jackson the Browns has a winning record under Gregg Williams. After the season they promoted Kitchens to head Coach after he got credit for the Browns improved offense. He would go 6-10 and was fired shortly after their final game a loss to the Bengals. 6-10 isn't bad for the Browns but with all the talent on this team it was a massive disappointment. And let's just say that the team was very undisciplined. Everything about this season was a disappointment from the first game they could never truly get going and considering the how weak the AFC was they should have made the playoffs all things considered
They did beat the Ravens but other than that, he was a complete disaster
9
Steve Wilks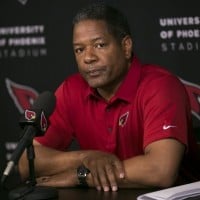 Wilks was hired by the Arizona Cardinals as the successor to Arians retiring. He would go 3-13 and was fired after the season concluded. When someone is fired after one season you know something went horribly wrong. Why did they hire a guy who last coached 20 years ago at Savanna State?
10
Steve Spagnuolo
He has had some success in the NFL including stretches with the Eagles and Giants during Super Bowl XLII. Because the Giants won his name was circling around the NFL as a head coaching candidate. He became the Rams coach in 2009 and right off the bat he went 1-15. (This season doesn't count for this list) after that he went 7-9 and 2-14 and was fired in 2012. He had a 10-38 record overall and 9-23 record this decade. He has since returned to Being a Defensive coordinator for several teams including the Saints Giants and currently the Chiefs
The Contenders
11
Chip Kelly
He traded away LeSean McCoy, and Jeremy Maclin when was on the Eagles. Then he went 2-14 on the 49ers and was fired after one season. Now, he's doing terrible with UCLA.
12
Jon Gruden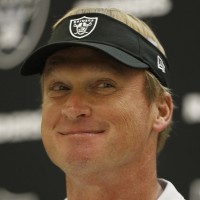 13 Greg Schiano
14
Adam Gase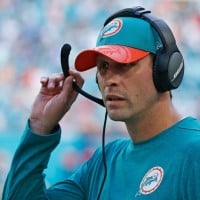 BAdd New Item