Greatest Christian Hard Rock Bands
The most liked genre from the beginning was Hard Rock. Here is the list of Christian Hard Rock bands.

1 Skillet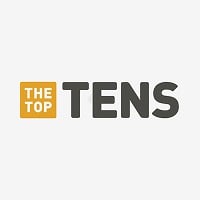 Skillet is an American Christian rock band formed in Memphis, Tennessee in 1996 and based in the United States.
Skillet should be number one here! Come on people! Skillet is amazing live.
Simply the best Christian rock band out there. Great drummer and the singer knows how to mix religion with good lyrics.
I have never really been into Christian music because I thought it was all like that gospel crap then I found skillet and I'm so happy I can rock out and praise the lord at the same time and actually like too!
I'm an atheist but I keep up with almost everything skillet is or does and my favourite song is the resistance on unleashed I'm also a drummer and keep up with the awesome drummer jen ledger
2
RED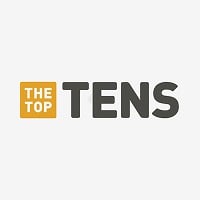 Red is an American rock band from Nashville, Tennessee, formed in 2002 by brothers guitarist Anthony Armstrong and bassist Randy Armstrong, with lead vocalist Michael Barnes.
Creative, engaging, unique, full sound - fantastic. Often when I hear "screamo bands" in my search for fresh music, it only takes less than 3 seconds of play time to switch them back off. I do not consider Red a screamo band. They are a talented and lyrically musical band that is able to incorporate some screaming in a way that is musically relevant enough that I can stand it (I am after all, 50+! ). Of course, I still appreciate the Red songs with minimal screaming. All in all, my favorite band. Stay true Red!
Just saw RED in concert and WOW! Red is easily the best Christian rock band by far. If you think RED's music is great listening to their CD, MP3, or music videos online... See them in Concert. Live is even better!
I wish people could know how great Red really is. They have wonderfully written, passionate songs. (concept or not) Not only do they knock most bands, including Skillet, out of the park live, but also in studio. They have a very clear and amazing sound. So come on Red fans! Vote for the best Christian hard rock band, if not band, out there! No offense Skillet fans. I used to be a huge Skillet fan until I heard Red.
The greatest christian hard rock band ever is RED. I have no doubt in my mind that they are number 1. If I had to make my own top ten list it would have to be.

1. Red
2. Demon hunter (even though they are more alternative metal)
3. Decyfer down
4. Sent by ravens
5. Project 86
6. Love and death
7. Pillar
8. Fly leaf
9. Kutless
10. TFK
3
Thousand Foot Krutch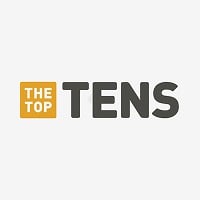 Thousand Foot Krutch is a Canadian Christian rock band formed in 1995. They have released eight albums. They have also released two live albums and three remix albums.
Thousand Foot Krutch is my favorite band. Listen to phenomenon, welcome to the masquerade, move, scream, last words, be somebody, the end is where we begin... And then you'll know why they should be number 1
Thousand foot krutch has been my favorite band for the last ten years now. I've got everyone pig their albums from set it off to oxygen inhale. They have a good mix of hard rock, nu-metal, soft rock and worship. I also have found allot of their musics lyrics very relatable.
One of the Top Hard Rock bands who manage to put out great hits with Every Album. You can't go to a sporting event with out hearing one of the songs! You gotta love how their lyrics are so real and melodic with a rock/punk infuse. It makes their music so addictive!
Come on guys these guys are the absolute best I love hard rock and I've been a fan for all my life and been a fan of skillet red and lots of others but thousand foot krutch is the best!
4
Demon Hunter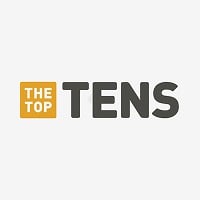 Demon Hunter is an American Christian metal band from Seattle, Washington, started in 2000 by brothers Don Clark and Ryan Clark. Although the brothers created the band together, only Ryan remains, since Don left the band to take care of his family.
One of the best of both metal and hard rock in the christian world in my opinion.
Even though I'm not into the screaming/growling vocals, the clear vocals are the best I've heard. their music is, can't think of a proper adjective, I just can't' get enough of their sound.
These guys deserve to be at least number 2. They are amazing. Their voices grab you and get your attention. I honestly can't get enough of these guys.
This band will certainly turn heads of non believers.
5
P.O.D.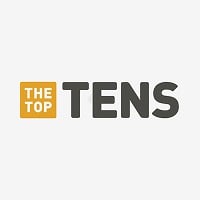 Payable on Death, also known as P.O.D., is a Christian nu metal band formed in 1992 and based in San Diego, California.
Ok, their older stuff from their satellite album was good, but their newer stuff is crap. Especially their album called Murdered Love. They dropped the F bomb while they were singing about God. Not cool.
P.O. D should be way some controversy about christian title but really rad band lots of boss music listen to boom and you would agree
Uh, Hello! P.O.D. are you kidding? Not even on the list. Wow. "South Town", "Boom", "Youth of the Nation"... Enough said.
P.O.D. their songs are very amazing, some examples are (south town, will you, boom, sleeping awake) It's rock with rap
6
Disciple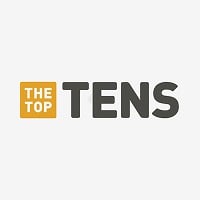 Disciple is talented, no doubt about it. They do have a lot of screaming though. But about 50% of there songs don't and those one's are unbeatable. Dear X and Remedy are my favorites. Best Christian band along with skillet and fireflight. Ashes Remain is also really awesome.
Really good band! Amazing lyrics and they sing a good message. They know how are hard enough, but not too hard. They mix just enough yelling into their songs. Have all of their albums
Disciple has been around for a long time and the reason is because they are amazing Kevin Young's vocals are powerful and the songs hold true
Not only very good instrumental, but even better lyrical.. They are so bold for Jesus! Just AWESOME! Gob bless Disciple!
7
Stryper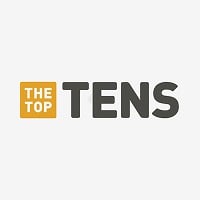 Stryper is an American Christian metal band from Orange County, California. The group's lineup consists of Michael Sweet, Oz Fox, Perry Richardson, and Robert Sweet.
My favorite musicians, their songs have true meaning and rhythm, I listen to them everyday, a fan from Brazil
They started it all and the new album No More Hell To Pay shows they are still kicking ass!
Still rocking after all these years I love Skillet but just for longevity itself you can not beat Stryper
Biggest Christian Rock band to date!
8
Flyleaf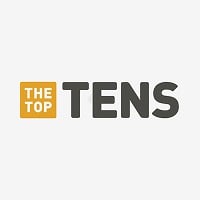 Flyleaf is an American rock band formed in Bell County, Texas, in 2002. The band has charted on mainstream rock, Christian pop and Christian metal genres.
Come on, flyleaf rocks!
Come on, why isn't flyleaf in the top ten!? - Drum_Solo
Should be top 3
This is great - gaga12
9
Fireflight
Maybe I've been neglecting the Christian hard rock scene. However, I recently found this band Fireflight and I got to say... I like them a lot. That being said, # 5 on the all time list? ASHES REMAIN & PILLAR deserved to be higher. Just my opinion but all things being equal, I think those two should be ranked higher.
I have all of their CD's and have seen them several times in concert and they are fantastic live! I love the edge they have in their music and dawn's voice is a gift from God. Hard, high, and soft when needed! Awesome band!
The first time I heard their songs I fell in love with them. Fireflight sings and rocks it out to all those who need someone to always be there for them. They are incredibly awesome and God has given them talents they haven't put to waste.
Jesus is truly the way the truth and the life.
Fireflight has got that edge to their music and full of powercords and bass and dawns vocals have a way of drawing you in and the message is never sugar coated... Its there lfe through music and Jesus is always the headliner.
10
Ashes Remain
They are way better then thousand Foot krutch
Amazing vocals, awesome beats, what's not to love?
Ashes remain is without a doubt, the best!
Very similar to skillet. I only wish they had more songs
The Contenders
11
12 Stones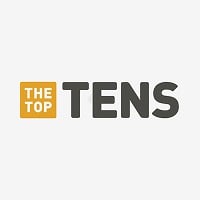 12 Stones is an American Christian rock post-grunge band that was formed in 2000 in Mandeville, Louisiana. The band currently consists of Paul McCoy, Eric Weaver and Sean Dunaway.
Love this band. They are amazing in every way, shape and form. They are hard and leave meaningful powerful messages in their songs
Awesome music and members!
Fantastic band
This is the #1 band easily!
12
Switchfoot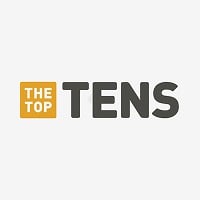 Switchfoot is an American alternative rock band from San Diego, California. The band plays as a quintet.
Their hard rock songs like Dark Horses, Afterlife are equally good to their softer stuff. This is the best band ever.
Incredible band, love the way they get heavy but still leave room for fantastic melodic arrangements!
Switchfoot's words are pulled stright from the life and soul of the singer John Foreman, and almost always has a spiritual air to his songs. Tie that in with music fit for an ocean and you've got a groovy band that sounds too good for its own good.
By far the best and most diverse christian rock band out there
13
Chevelle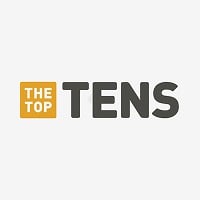 Chevelle is an American rock band that formed in 1995 in the Chicago suburb of Grayslake, Illinois. The band was originally composed of brothers: Pete Loeffler, Sam Loeffler and Joe Loeffler.
They admit they aren't Christian. They said they were mistaken as one and signed
I cannot believe Chevelle is forgotten. It is a platinum rock group and they truly rock! I have all their albums and I especially liked their Vena Sera album.
This would definitely be among the top five for me
Great Band but they're not a Christian Band. - Soulstealer
14
Sent by Ravens
Listen, Mean What You Say, Best In Me, and Learn From The Night, are some of Sent By Ravens best songs on the album Mean What You Say. They have the perfect mix of everything. They have piano and violin in some songs and then hard rock in others. Mean What You Say has the best guitar solo; Listen has the best pre-chorus; the vocalist uses the perfect mix of head-voise in all his songs. They are unbelievably talented.
Sent by Ravens is my absolute favourite Band, they have a good mix of screaming and more quiet songs like "Never be enough", so they should be higher than the others, followed by disciple and ashes remain
WOW, Thanks guys, this band is amazing. I loved their style and lyrics. Thank you so much. I recommend this band for everyone who likes Christian bands.
This band is amazing most recommended song I would say is "listen" has a great sound and a good message
15
Love and Death
Brian head welch..
Such an amazing band w/ a great back ground story
16
Nine Lashes
The vocal and tone of all their songs are great. Although, their newer albums are a bit too soft. I prefer their older albums, where there is a more Hard Rock aspect. Overall, great band!
The vocals of this band are pretty amazing like in anthem of the lonely and get back, but they ruined it in their recent album which was a techno rock one.
World We View and From Water to War are both amazing albums that I recommend. Plus Thousand Foot Krutch and Demon Hunter have collaborated with this amazing band!
The vocals were pretty good in their previous albums ( I'd say even better than skillet's) but they ruined it with their recent album ascent.
17
Pillar
Pillar is the best band of the last decade that no one has heard of, but they are not trying to win a popularity contest. They play for the reward they will receive in heaven. No metaphoric, sugar coated lyrics here. Just In your face Jesus. Similar to their Heavy Metal Brothers in Christ "For Today"
How can anyone put pillar as #3? They should be #1! Pillar is not just another rock band that sounds like a typical rock group. They have made some of the best albums that skillet or red can't even touch.
Pillar was so great and fantastic band! I love the tattoos, dreadlocks and the screamo effect! Its epic!
For reals this band saved me with their deep lyrics and they, are awesome live
18
Project 86
This band is great! They have been around for a long time and are one of the sickest Christian rock bands out there
Saw these guys at Joshua Fest and they were so awesome! Great band and lots of energy!
Best band on this list but they're so much more
THESE GUYS KILL IT. Schwab has some deep lyrics that are complex but when they are dissected you can see the meanings.
19
Decyfer Down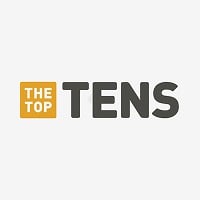 Decyfer Down is a Christian rock band formed in 1999 and based in Morehead City, North Carolina. Until 2002 – the year that Christopher Clonts joined the band – they went by the moniker Allysonhymn (pronounced All-eyes-on-Him). Decyfer Down is well known in Christian music, but the band is also ...read more.
Decyfer Down is awesome. They started out the a great album End of Grey that had some great tracks especially No Longer and Here With You. Then, they moved on to make one of the greatest Christian rock music albums ever - Crash. All eleven songs of the album including the bonus track Now I'm Alive are awesome. By this time, they suffered the loss of a big member in their band who was the lead singer and who made Decyfer as it is. Then came in the heart-touching vocalist TJ Harris from the band Fighting Instinct and raised the band to its previous glory. Last year (2016), Decyfer released its most recent album The Other Side of Darkness that was a classic. It was post grunge but all songs were awesome. Nothing More is legend!
They have great music awesome lyrics and so much meaning to them! Just a really awesome band!
Fading: Best Rock Song ever!
Decyfer Down, despite the loss of a significant band member after their first album, produced one of the best albums (in my opinion) the Christian hard rock community has ever seen. Their first album is incredible, their second, out of this world. Their most recent album, however, was somewhat disappointing for me, although some of the songs match the quality of their previous albums. My favorites of theirs include: 1. Fading 2. Crash 3. Break Free 4. Fight Like This and 5. Vanity among others too difficult to list. If I had to make a list of best Christian hard rock bands (not the most popular or well known, it would likely be:
1. Decyfer Down
2. Nine Lashes (also extraordinary hard rock)
3. Thousand Foot Krutch
4. Skillet
5. We As Human
6. Ashes Remain
7. Disciple (in general, too much screaming for me but I do like some of their songs)
8. Starset
9. Falling Up
10. Pillar
Some RED songs are absolutely amazing as well, but they also have plenty of ...more
20
Petra
Petra open the way for a lot of groups out there, I love skillet also, idle cure, mastedon, fighter, were great rock bands also
Not on the top ten? Petra is the greatest Christian rock band ever. They started it all.
Best Christian rock band ever they paved the way for many!
The best band which I love.
21
Underoath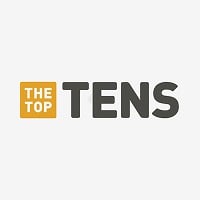 Underoath is an American rock band from Tampa, Florida. Founded by Dallas Taylor and Luke Morton on November 30, 1997, in Ocala, Florida; subsequently its additional members were from Tampa.
Underoath is not a Christian "hard rock' band they are a Christian hardcore band and how are they not at the top ten they are like one of the bands that made Christian rock and metal popular!
Why weren't they already in this list?
They're not a Christian band.
23
The Letter Black
They. R. Amazing. The end
Tlb is the best band
24
We As Human
I absolutely love this band. Their song Zombie featuring John Cooper of Skillet is awesome with a powerful message. If you like rock/hard rock or metal give this band a listen. I think you will really like them!
In my opinion, We As Human is THE BEST BAND IN THE HISTORY OF EXISTENCE. Despite there only being one album of there's out at the time I love it!
These guys are a fantastic Christian rock band! Give them a listen.
25 Bloodgood
26
Rez Band
This is a joke...one of the greatest Christian rock bands ever...and one of the first.
Awaiting Your Reply is the greatest Christian rock album of all time.
Great band from Chicago that is blues rock, great evangelistic lyrics
The Pioneers of the Christian Rock, their lyrics is awesome.
27
Whitecross
The song Resist Him is the highlight. Love it!
Underrated Band!
28
Kutless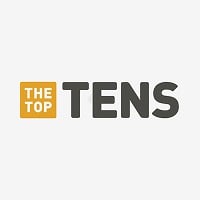 Kutless is a Christian rock band from Portland, Oregon formed in 1999. Since their formation, they have released multiple studio albums and one live album, Live from Portland.
29
Silverline
Silverline rocks and I know because I know all the members of the band and they know me.

Amazing Band!
Got to give em an A+ for vicious
30
Hawk Nelson
Hawk Nelson is too good of a band to be this low on the list (probably 2nd after Thousaand foot Krutch) but I don't think Hawk Nelson is a hard rock band, more like a pop punk band. But since it was so low on this list I had to vote for them.
They really aren't hard rock, more like pop-rock. - LarkwingFlight
They are amasing! I got to see them in cocert and it was so cool! I don't get why they are so low down on this list, I think they should be first
31
Relentless Flood
Woah... found these guys on this list... they are my new favorite christian band. Believe me I have heard a lot of Christian hard and heavy... This is the real deal. The Lyrics build you up. (As opposed to tearing you down which is the trend in Christian hard and heavy.) Way better than TFK, Red, and Skillet. (Skillet is anyway VERY overrated in my opinion.) Relentless Flood has a metal feel instrumentally... but the screaming is replaced by passionate melody. I am an ammeter musician myself... and these guys don't make mistakes. A LOT of christian Hard and Heavy groups make mistakes when they play if you listen close enough... these guys don't. Love it.
Little known, but these guys are bloody awesome! Definitely worth a listen.
Local band from NC but don't let that fool you aobut these guys. They rock hard, with great riffs, and a punding drummer that's also their vocalist. They don't water down their lyrics when it comes to Christ. Trust me you know the name of Jesus in their songs.
32
Falling Up
This is the bast listen to captiva
33
Theocracy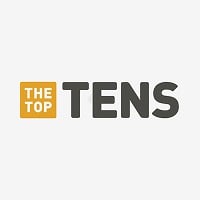 Theocracy is a Christian progressive power metal band founded in 2002 by Matt Smith of Athens, Georgia.
Theocracy has really good sounds an deserve a lot more popularity
Come on people! Seriously?! Stryper, the very band that put Christian rock on the mainstream map, the very core of the genre ranked way down as if a side statement? Makes no sense. Then there's no mention of the best group out today which is Theocracy. Not only is their music far superior to any band mentioned here as the melody and harmonies are unlike any other, but their lyrics are deep... Deep rooted is Theocracy in theology! A Christian band should just be that - Christian. Theocracy has powerful lyrics and music to support it. With no argument or comparison, they are truly the genuine band out there and by far, and simply the best.
If you like European Power Progressive metal than this the band for you. Great Christian lyrics with talent to boot.
What the hell? This band should be #1! Why is it #65? seriously?
34
Jeremy Camp
Whrn I became a Christian I thought the music was bland and boring until I got a Jeremy Camp album from a friend and Wow what powerful vocals but more importantly what powerful lyrics, great songwriter with a even greater love for the Lord.
Not hard rock but still an amazing artist. - Joe-Fenceton
35
Barren Cross
Great band
36
Creed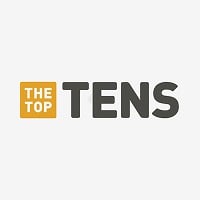 Creed was an American rock band, formed in 1993 in Tallahassee, Florida. The band's best-known line-up consisted of lead vocalist Scott Stapp, guitarist and vocalist Mark Tremonti, bassist Brian Marshall, and drummer Scott Phillips.
Love this band
37 Jerusalem
38
Seventh Day Slumber
Seventh Day Slumber is beyond the shadow of a doubt my all time favorite band! Got the chance to see them live last year. Even got the pleasure to serve at their table selling their merchandise. Awesome musicians and great people!
Fantastic group just found them a few days ago and can't stop listening
The real deal! Gotta see them live!
7DS is definitely one of my favorite bands they have such a unique sound and their musicians are A number 1
39
Anberlin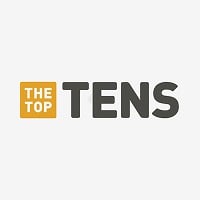 Anberlin was an American rock band formed in Winter Haven, Florida in 1998. Since the beginning of 2007, the band consisted of lead vocalist Stephen Christian, guitarists Joseph Milligan and Christian McAlhaney, bassist Deon Rexroat, and drummer Nathan Young.
40
Bride
This is one of the oldest band and loved their song scarecrow that narrates the salvation story in a profound way..
This was the first Christian hard rock band I fell in love with! Loved Snakes in the Playground!
41
Relient K
Amazing! My favourite band. They do just about everything. Some songs are pop punky, others have a bit of an emo edge, some sound indie, and there are lots of humourous songs such as Moodrings or Sadiehawkins dance.
42
Spoken
Best hard rock band ever! Favorite song is CALM THE STORM. STRIPED should be #1 on this list then Spoken.
Lead singer Matt Baird is a genuinely awesome dude with spectacular talent and truly unique original creativity. These guys are far underrated. Spoken, Disciple, Theocracy, & Skillet are my top 4 total package bands.
Without a doubt, Spoken is one of the top Christian Rock bands out there.
Spoken is SO good, and half these bands aren't hard rock..
43
Manafest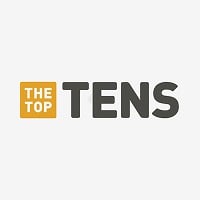 Christopher Scott Greenwood, better known by his stage name Manafest, is a Canadian Christian rapper and rock artist from Pickering, Ontario.
Impossible and bring the ruckus, enough said. (even though they both feature Trevor McNevan of TFK)
44 NeedToBreathe
45
Living Sacrifice
Voted best new heavy metal band when they first came out by heavy metal magazine
Amazing band... Its metal though ( count? ) powerful lyrics
46
Whiteheart
Whiteheart emerged as one of the best Christian bands during the early Contemporary Christian Music era (late 70's to middle 90's). Their initial line up boasted of among the best Christian artists during that time - Dan Huff, Steve Green, Mark Greshmel among others. Can any of the artists among the top ten list above create clasics like "We Are His Hands", "Seventy Times Seven" and "The River Will Flow"?
White heart is nothing but the best (wink wink)
Great band seen then in concert years ago.
Highland was so great an Album I went out and bought it for a non Christian friend in a rock band knowing he would appreciate the sheer musical excellence of any of the songs on that CD. I don't believe any Christian hard rock CD can compare to that one honestly in its entirety.
47
Guardian
Am amazing band whose music sets on dancing apart from singing along. I especially love their song Revelation that ministers to me in a profound manner.
48
For Today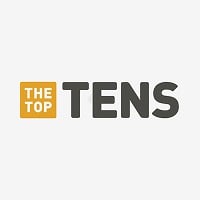 For Today is an American Christian metalcore band from Sioux City, Iowa, formed in 2005. They are currently signed to Nuclear Blast Records.
Best Hardcore Christian band out there. I went to a show they played, never heard of them, rocked out the whole time. In the middle of the set they gave a full Gospel presentation! I bought both CD's they had there for sell and I am a fan for life.
49 Righteous Vendetta
50
Oh, Sleeper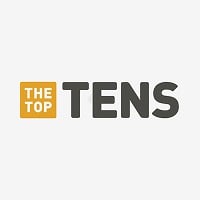 Oh, Sleeper is an American Christian metalcore band from Fort Worth, Texas. Previously signed to Solid State Records they are currently operating independently.
One of the greatest bands I ever seen or heard, power full lyrics. If you haven't heard of them listen to them now. The song Reveries of flight have me goose bumps, the song The finisher talks about in the end God will put satan in his place "your whispers may sway the weak, but when I speak it roars the seas... The angels will sing to a world reborn they will sing as I cut off your horns, Ill cut off your horns. " They're amazing
PSearch List