Greatest Christian Hard Rock Bands
lcjlf
The most liked genre from the beginning was Hard Rock. Here is the list of Christian Hard Rock bands.
The Top Ten
1
Skillet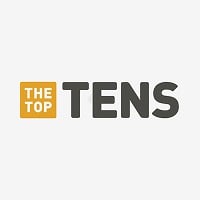 Skillet is an American Christian rock band formed in Memphis, Tennessee in 1996 and based in the United States.
Skillet should be number one here! Come on people! Skillet is amazing live.
Simply the best Christian rock band out there. Great drummer and the singer knows how to mix religion with good lyrics.
I have never really been into Christian music because I thought it was all like that gospel crap then I found skillet and I'm so happy I can rock out and praise the lord at the same time and actually like too!
As John L. Cooper would say, "8 ❤️ it! " Skillet is such a great band and I have a buddy that can, easily relate! Skillet loves the LORD, u can tell. God bless them! Rock on, John!
V 64 Comments
2
RED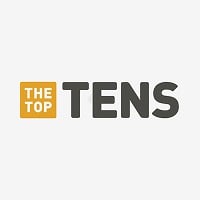 Red is an American rock band from Nashville, Tennessee, formed in 2002. The band's lineup consists of singer Michael Barnes, guitarist Anthony Armstrong, and bassist Randy Armstrong.
Just saw RED in concert and WOW! Red is easily the best Christian rock band by far. If you think RED's music is great listening to their CD, MP3, or music videos online... See them in Concert. Live is even better!
Creative, engaging, unique, full sound - fantastic. Often when I hear "screamo bands" in my search for fresh music, it only takes less than 3 seconds of play time to switch them back off. I do not consider Red a screamo band. They are a talented and lyrically musical band that is able to incorporate some screaming in a way that is musically relevant enough that I can stand it (I am after all, 50+! ). Of course, I still appreciate the Red songs with minimal screaming. All in all, my favorite band. Stay true Red!
I wish people could know how great Red really is. They have wonderfully written, passionate songs. (concept or not) Not only do they knock most bands, including Skillet, out of the park live, but also in studio. They have a very clear and amazing sound. So come on Red fans! Vote for the best Christian hard rock band, if not band, out there! No offense Skillet fans. I used to be a huge Skillet fan until I heard Red.
Way better than Skillet
V 34 Comments
3
Thousand Foot Krutch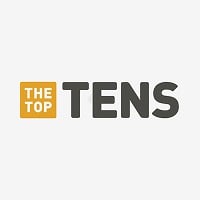 It was difficult because I like Red, Disciple, Skillet (who are seasoned veterans since the 90's), Pillar...

THAT BEING SAID, my vote went to Thousand Foot Krutch for their versatility, depth of lyrics, incorporation of hip hop into hard rock (needed a new Linkin Park vibe since they've gone too soft), & consistency with the quality of most of their songs. I believe they are from Canada, which hurts my American pride to make them number 1... but it is what it is.
Thousand Foot Krutch is my favorite band. Listen to phenomenon, welcome to the masquerade, move, scream, last words, be somebody, the end is where we begin... And then you'll know why they should be number 1
Thousand foot krutch has been my favorite band for the last ten years now. I've got everyone pig their albums from set it off to oxygen inhale. They have a good mix of hard rock, nu-metal, soft rock and worship. I also have found allot of their musics lyrics very relatable.
Awesome music. Love their album The End Is Where We Begin! Awesome stuff. Great heart for the Lord! Praise the Lord!
V 11 Comments
4
Disciple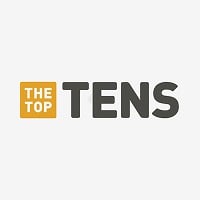 Disciple is talented, no doubt about it. They do have a lot of screaming though. But about 50% of there songs don't and those one's are unbeatable. Dear X and Remedy are my favorites. Best Christian band along with skillet and fireflight. Ashes Remain is also really awesome.
Really good band! Amazing lyrics and they sing a good message. They know how are hard enough, but not too hard. They mix just enough yelling into their songs. Have all of their albums
Disciple has been around for a long time and the reason is because they are amazing Kevin Young's vocals are powerful and the songs hold true
One of the best faith based rock band out there
V 5 Comments
5
Flyleaf
Come on, flyleaf rocks!
Come on, why isn't flyleaf in the top ten!? - Drum_Solo
Lacey Sturm is my heroin
This is great - gaga12
V 7 Comments
6
Pillar
Pillar is the best band of the last decade that no one has heard of, but they are not trying to win a popularity contest. They play for the reward they will receive in heaven. No metaphoric, sugar coated lyrics here. Just In your face Jesus. Similar to their Heavy Metal Brothers in Christ "For Today"
How can anyone put pillar as #3? They should be #1! Pillar is not just another rock band that sounds like a typical rock group. They have made some of the best albums that skillet or red can't even touch.
Pillar was so great and fantastic band! I love the tattoos, dreadlocks and the screamo effect! Its epic!
For reals this band saved me with their deep lyrics and they, are awesome live
V 1 Comment
7
Fireflight
Maybe I've been neglecting the Christian hard rock scene. However, I recently found this band Fireflight and I got to say... I like them a lot. That being said, # 5 on the all time list? ASHES REMAIN & PILLAR deserved to be higher. Just my opinion but all things being equal, I think those two should be ranked higher.
I have all of their CD's and have seen them several times in concert and they are fantastic live! I love the edge they have in their music and dawn's voice is a gift from God. Hard, high, and soft when needed! Awesome band!
The first time I heard their songs I fell in love with them. Fireflight sings and rocks it out to all those who need someone to always be there for them. They are incredibly awesome and God has given them talents they haven't put to waste.
Jesus is truly the way the truth and the life.
8
Sent by Ravens
Listen, Mean What You Say, Best In Me, and Learn From The Night, are some of Sent By Ravens best songs on the album Mean What You Say. They have the perfect mix of everything. They have piano and violin in some songs and then hard rock in others. Mean What You Say has the best guitar solo; Listen has the best pre-chorus; the vocalist uses the perfect mix of head-voise in all his songs. They are unbelievably talented.
Sent by Ravens is my absolute favourite Band, they have a good mix of screaming and more quiet songs like "Never be enough", so they should be higher than the others, followed by disciple and ashes remain
WOW, Thanks guys, this band is amazing. I loved their style and lyrics. Thank you so much. I recommend this band for everyone who likes Christian bands.
This band is amazing most recommended song I would say is "listen" has a great sound and a good message
V 3 Comments
9
P.O.D.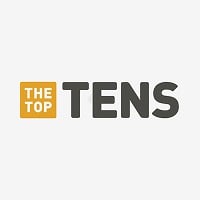 Ok, their older stuff from their satellite album was good, but their newer stuff is crap. Especially their album called Murdered Love. They dropped the F bomb while they were singing about God. Not cool.
P.O. D should be way some controversy about christian title but really rad band lots of boss music listen to boom and you would agree
Uh, Hello! P.O.D. are you kidding? Not even on the list. Wow. "South Town", "Boom", "Youth of the Nation"... Enough said.
V 2 Comments
10
Nine Lashes
The vocal and tone of all their songs are great. Although, their newer albums are a bit too soft. I prefer their older albums, where there is a more Hard Rock aspect. Overall, great band!
The vocals of this band are pretty amazing like in anthem of the lonely and get back, but they ruined it in their recent album which was a techno rock one.
World We View and From Water to War are both amazing albums that I recommend. Plus Thousand Foot Krutch and Demon Hunter have collaborated with this amazing band!
Skillet is big, Nine Lashes has good lyrics and decent sound like skillet but appears slightly smaller.
V 10 Comments
The Contenders
11
Demon Hunter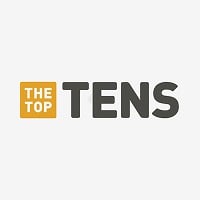 Even though I'm not into the screaming/growling vocals, the clear vocals are the best I've heard. their music is, can't think of a proper adjective, I just can't' get enough of their sound.
These guys deserve to be at least number 2. They are amazing. Their voices grab you and get your attention. I honestly can't get enough of these guys.
This band will certainly turn heads of non believers.
Probably one of the only true HARD rock bands
V 4 Comments
12
Ashes Remain
They are way better then thousand Foot krutch
Amazing vocals, awesome beats, what's not to love?
Ashes remain is without a doubt, the best!
Awesome band!
V 13 Comments
13
Silverline
Silverline rocks and I know because I know all the members of the band and they know me.

Amazing Band!
Got to give em an A+ for vicious
14
Stryper
My favorite musicians, their songs have true meaning and rhythm, I listen to them everyday, a fan from Brazil
Still rocking after all these years I love Skillet but just for longevity itself you can not beat Stryper
They started it all and the new album No More Hell To Pay shows they are still kicking ass!
To Hell with the devil. I think I've made my point
V 7 Comments
15
The Letter Black
They. R. Amazing. The end
Tlb is the best band
16
12 Stones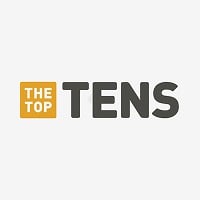 Love this band. They are amazing in every way, shape and form. They are hard and leave meaningful powerful messages in their songs
V 3 Comments
17
Hawk Nelson
Hawk Nelson is too good of a band to be this low on the list (probably 2nd after Thousaand foot Krutch) but I don't think Hawk Nelson is a hard rock band, more like a pop punk band. But since it was so low on this list I had to vote for them.
They really aren't hard rock, more like pop-rock. - LarkwingFlight
They are amasing! I got to see them in cocert and it was so cool! I don't get why they are so low down on this list, I think they should be first
18
Falling Up
This is the bast listen to captiva
19
Switchfoot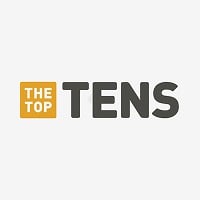 Their hard rock songs like Dark Horses, Afterlife are equally good to their softer stuff. This is the best band ever.
Incredible band, love the way they get heavy but still leave room for fantastic melodic arrangements!
Switchfoot's words are pulled stright from the life and soul of the singer John Foreman, and almost always has a spiritual air to his songs. Tie that in with music fit for an ocean and you've got a groovy band that sounds too good for its own good.
By far the best and most diverse christian rock band out there
V 7 Comments
20
Decyfer Down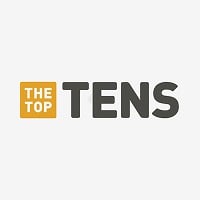 Decyfer Down is a Christian rock band formed in 1999 and based in Morehead City, North Carolina. Until 2002 – the year that Christopher Clonts joined the band – they went by the moniker Allysonhymn (pronounced All-eyes-on-Him). Decyfer Down is well known in Christian music, but the band is also ...read more.
Decyfer Down is awesome. They started out the a great album End of Grey that had some great tracks especially No Longer and Here With You. Then, they moved on to make one of the greatest Christian rock music albums ever - Crash. All eleven songs of the album including the bonus track Now I'm Alive are awesome. By this time, they suffered the loss of a big member in their band who was the lead singer and who made Decyfer as it is. Then came in the heart-touching vocalist TJ Harris from the band Fighting Instinct and raised the band to its previous glory. Last year (2016), Decyfer released its most recent album The Other Side of Darkness that was a classic. It was post grunge but all songs were awesome. Nothing More is legend!
They have great music awesome lyrics and so much meaning to them! Just a really awesome band!
Fading: Best Rock Song ever!
Decyfer Down, despite the loss of a significant band member after their first album, produced one of the best albums (in my opinion) the Christian hard rock community has ever seen. Their first album is incredible, their second, out of this world. Their most recent album, however, was somewhat disappointing for me, although some of the songs match the quality of their previous albums. My favorites of theirs include: 1. Fading 2. Crash 3. Break Free 4. Fight Like This and 5. Vanity among others too difficult to list. If I had to make a list of best Christian hard rock bands (not the most popular or well known, it would likely be:
1. Decyfer Down
2. Nine Lashes (also extraordinary hard rock)
3. Thousand Foot Krutch
4. Skillet
5. We As Human
6. Ashes Remain
7. Disciple (in general, too much screaming for me but I do like some of their songs)
8. Starset
9. Falling Up
10. Pillar
Some RED songs are absolutely amazing as well, but they also have plenty of ...more
PSearch List
Recommended Lists
Related Lists

Best Christian Hard Rock Songs Released In 2014

Best Christian Hard Rock Songs Released In 2009

Best Christian Hard Rock Songs Released In 2013

Best Christian Hard Rock Songs Released In 2012
List Stats
1,000 votes
75 listings
7 years, 34 days old

Top Remixes (11)

1. RED
2. Pillar
3. Sent by Ravens
Xylyte

1. RED
2. Demon Hunter
3. Love and Death
caleb4est

1. Skillet
2. RED
3. Flyleaf
amcskillet
View All 11
Posts
Error Reporting
See a factual error in these listings? Report it
here
.