Top 10 Hard Rock Bands
This is bad-to-the-bone hard rock, no emo-screamo, or happy joy joy, so you can take your pansy little flute and go home.
The Top Ten
1
Led Zeppelin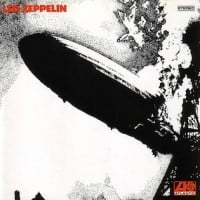 Led Zeppelin was an English rock band formed in London in 1968. The group consisted of Robert Plant (Vocal), Jimmy Page (Guitar), John Paul Jones (Bass, Keyboard) and John Bonham (Drums). The band's heavy, guitar-driven sound, rooted in blues and psychedelia on their early albums, has earned them recognition ...read more.
How the Hell did Guns N' Roses Beat Led Zeppelin!?!? Seriously!?!? What?!?! Today's Generation! Now Don't get me wrong I think that Guns N' Roses is an awesome band but come on man Led Zeppelin is easily the best band of all time... Just give a listen to Achilles Last Stand or Stairway or Dazed and Confused or Immigrant Song or practically any other song from their 9 albums. Led Zeppelin is the best band EVER!
At least Robert Plant has a voice you can actually listen to and enjoy.
They practically MADE rock for all the bands we know now. Without Zeppelin, rock would still be gospel and bluegrass.
This isn't even a competition. Led Zeppelin, along with Black Sabbath, invented hard rock. You idiots saying that slash is the greatest guitarist ever and that guns and roses is the best need to shut up. The only guitarist on this list who can content with jimmy page is Eddie Van Halen. And there is no band that can contend with Led Zeppelin. You could listen to any one of their albums and think it was the highlight of their career.
Zeppelin is everything a rock band should be. Great songs, great musicianship, great style. Zakk Wylde stated that Jimmy Page was one of the 3 greatest riff s writers ever and that is without argument (the others were Tony Iommi and Richie Blackmore). Zep also has the Lord of the Rings and Viking themes going on. Best band ever.
2
AC/DC

AC/DC are a Australian hard rock band, formed in November 1973 by brothers Malcolm and Angus Young, who continued as members until Malcolm's illness and departure in 2014 . They were fronted by Bon Scott until his untimely death due to alcohol poisoning in 1979, after which they hired Brian Johnson ...read more.
AC/DC was easily and still is one of the most popular bands of all time. Their innovation and style isn't necessarily in their songwriting or song meaning. It's in their songs' groove. And the lyrics and parts balance perfectly. Weighing all aspects of rock 'n' roll, AC/DC is the best hard rock band of all time.
AC/DC is the best band, because they can express our feelings and opinions with their music.
They are probably the best band ever maybe led zeppelin but them two are contenders
I see them as the most consistently amazing rock band of all time, I can rock to pretty much all of their songs, especially "You Shook Me All Night Long", "Thunderstruck", "Back In Black", "Highway To Hell", "Whole Lotta Rosie"... Oh, forget it, there's just too many to name!
3
Guns N' Roses

Guns N' Roses is an American hard rock band from Los Angeles formed in 1985. The classic lineup, as signed to Geffen Records in 1986, consisted of vocalist Axl Rose, lead guitarist Slash, rhythm guitarist Izzy Stradlin, bassist Duff McKagan, and drummer Steven Adler. Apart from hard rock they are also ...read more.
I know a lot of people will be upset to see that Guns N' Roses is voted #1, because over the past 20 years Guns N' Roses has gotten a bad par because of everyone's hatred for Axl, but in their heyday they were, in my humble opinion, the greatest band ever formed. Songs like Sweet Child, November Rain, Civil War, Welcome to the jungle, Patience, Nightrain, one in a million etc... are better and have more depth than any songs released by any other band ever. Obviously this is purely subjective, but I absolutely agree with the ranking.
If Guns N' Roses is 3... I ask why? They have to be number 1. I'm listening to "Estranged" while writing this and it is so... goood...
Slash is an awesome guitarist. His solos is very marvellous to hear. The best guitarist in the best HARD ROCK bans.
Axl+slash+izzy=best team ever
The original Guns N' Roses was fantastic. It still is, but I hope a reunion does happen.
4
Warfaze

Warfaze is a Bangladeshi hard rock band. ...read more.
Back in 1991, Bangladesh was used to with pop, folk, etc kind of music. A very small amount of people used to listen to hard rock and heavy music which was in English. Back in those days, even musicians could not think of doing some rock music. Suddenly there came out a different sound, such as high pitched vocals, fast guitars with distortion, blood pumping drum bits, and thought full lyrics with new type of tunes. That was nothing but the first album of warfaze. Listeners ran up to shops to check out this unique sound and it got deep in their hearts soon.
They are one of the best band from Bangladesh along with other great bands. I'd recommend every music lover to listen to their music. You may not understand the lyrics as it is in Bengali language, though you can feel the music. Music itself is a language. Bangladesh is filled with many talented artists (mostly band musicians) but sadly the world haven't heard of them due to some reasons.. Don't forget to listen to their music though. Have a nice day.
With the release of their debut album in 1991, Warfaze introduced Rock, Heavy Metal music in Bengali language in Bangladesh. Warfaze has released songs with many variations enriched with Twin Guitar Harmony, Keyboards and Bass solo's and melodious and wide range vocals. They created many hit songs and adventurous music as well. Though not in English language, Warfaze captured rock music lover with their brilliant compositions in universal language of music. And their lyrics are always exceptional talking about reality, social problems and human emotions. Warfaze is a pride of Bangladesh and Bengali speaking community of Indian sub continent. Thanks.
Warfaze is one of the best bands in Bangladesh. They can give us a different touch of music. We can feel it. Love warfaze. Hope, their long live
5
Aerosmith

Aerosmith is an American rock band, sometimes referred to as "the Bad Boys from Boston" and "America's Greatest Rock and Roll Band".
People don't pay attention... HARD ROCK! The most of the bands here are Metal! It's not fair!
Most people hear cryin, miss a thing and sweet emotion, then say they suck. But they have so much more that truly makes them America's greatest rock and roll band! Toys in the Attic, Rocks, and Get your Wings are some of the best albums ever, topped only by Appetite for Destruction.
The best out oft he options and better than nirvana anyday
You are awesome Steven Tyler. Thanks for the memories. Dream on!
6
Queen

Queen are an English rock band formed in 1970. Members were Freddie Mercury (Vocals and Piano), Brian May (Guitar, Vocals), Roger Taylor (Drums, Vocals), and John Deacon (Bass Guitar, Vocals). Before forming into Queen, Brian May and Roger Taylor had played together in a band named Smile. Freddie Mercury ...read more.
It was the gift of Freddie Mercury
Queen was very plural in theirs music and possesses excellent vocalist and excellent guitarist
The most harmonic hard rock band ever! All band members are very talented in musicality. Freddie's vocal is so hypnotizing!
Great band but not my opinion of heavy metal
7
Van Halen

Van Halen is an American hard rock band formed in Pasadena, California, in 1972. From 1974 until 1985, the band consisted of guitarist Eddie Van Halen, vocalist David Lee Roth, drummer Alex Van Halen, and bassist Michael Anthony.
How in the name of god is Van Halen this low? Many people have deemed them the sucessors of Led Zeppelin and if you listen to songs like Panama, Hot For Teacher, and ain't' Talking' 'Bout Love, you will see that they are well deserving of that title. Plus their songs are so catchy and all instruments are always in sync with each other. Van Halen is simply a monster of rock, especially hard rock with Eddie's guitar riffs, Alex's thundering drumming beats, Michael's thudding bass lines, and Diamond Dave's wide and enthusiastic vocals. Van Halen should be in the top 5 at least because they are simply awesome and I will never stop loving them. Sure, all the other bands on here are good, but some like Iron Maiden should not be above Van Halen because they are heavy metal, not hard rock. Van Halen also ruled the air waves in the 1980s, because of their awesomeness. Also, Van Halen on their most recent album "A Different Kind Of Truth" from 2012, Van Halen has not lost their legendary sound ...more
Huh? Van Halen in #23? Is this a different band that sucks with the same name? I hopes so! Cause the real van halen should be in top 3
Van Halen is top five for sure in regards to live bands and Hard rock in general. In one of there concerts they opened for Arrowsmith and blew them away with a great show! Great energy, entertainment, David Lee Roth is a awesome frontman, and a underrated great drummer in Alex Van Halen, Michael Anthony is a very good bass player, and of course on of the greatest guitar players ever, the electrifying guitar god himself Edward Van Halen! Just really listen to there first four albums. In regards to this list, true fans are yelling ain't talking about love!
Van Halen is top five for sure in regards to live bands and hard rock music in general. Great energy, power, and entertainment. In one of there concerts they opened for Arrowsmith and blew them away with a great show. David Lee Roth is a awesome frontman. Alex Van Halen is a underrated great drummer, Michael Anthony is a very good bass player, and of course one of greatest lead guitar player's ever guitar God himself Edward Van Halen. Just really listen to their first four albums. In regards to this list, true hard rock fans are yelling ain't talking about love!
8
Metallica

Metallica is an American Thrash Metal band formed in 1981 . The original lineup was James Hetfield (Vocalist and Rhythm guitarist), Dave Mustaine (Lead Guitar), Lars Ulrich (Drums), Ron McGovney (Bassist). The group came into mainstream from their Self-Titled album and the hit single "Enter Sandman". ...read more.
Metallica isn't hard rock band. They play thrash/heavy metal. And they're epic!
Black album, Load, ReLoad, Death Magnetic and Hardwired are hard rock
For all those saying Metallica are not hard rock are wrong. a lot of their work in the 90s was hard rock along with heavy metal in some albums.
Hate to say it but Metallica isn't the longest Running band and to add Metallica was considered metal in its time but now it more falls under hard rock due to the changing of times and music
Although they get points in Hard rock they are in fact Thrash metal. And in my eyes the greatest Thrash metal band of all time and probable of all time...
9
Deep Purple

Deep Purple are an English rock band formed in Hertford in 1968. They are considered to be among the pioneers of heavy metal and modern hard rock, although their musical approach changed over the years. Originally formed as a progressive rock band, the band shifted to a heavier sound in 1970. Deep Purple, ...read more.
I would have voted for Zeppelin, but I had to vote for Deep Purple because the fact that they are not in the top five, let alone top ten is just ludicrous. They are one of the hardest rocking bands of all time. And they were/are extremely influential. Machinehead is packed full of extremely well known and perfect rock riffs. I would seriously just put Deep Purple up there for in Rock and Machinehead but they also had a plethora of other great songs not to mention every guy in that band is one of the best instrumentalists it vocalists respective to their instruments (for mark 2 and 3 and 4 at least) they just need to be way higher on this list though.
They should be 1 place. A revelation and an inspiration for all before them in this top.
In fact, Deep Purple have always been one of the top 3 best and most influential bands in both hard rock and metal. They were pioneers of both genres. And they were damn good!
Finding them always so low on these lists means that they are terribly underrated.
Deep Purple is undoubtedly the best Hard Rock Band ever. Listen to the huge number of hits they have delivered. Smoke on the Water, Black Night, Child in time, Highway Star, Hush, Fireball,...the list is endless. There is no-one on earth who has not heard Smoke on the water. They gave rock music to the world.
10
Bon Jovi

Bon Jovi is a hard rock band formed in 1983, which had a streak of successful albums in the late 1980s. The band originally consisted of lead vocalist Jon Bon Jovi, guitarist Ritchie Sambora (left in 2013), bassist Alec John Such (left in 1994), keyboard David Bryan, and drummer Tico Torres. The band's ...read more.
They are the best because of always releasing new songs and successful hits, respect to their fans and stayed almost 30 years with the same lineup.
Amazing, like kings of melodic rock. Enough said.
I think this is one of the greatest bands in History, because they are active for a Long time Hope Richie comes back.
Bon Jovi earned the top spot for me in 6 albums, enough said.
The Contenders
11
KISS

Kiss is an American hard rock band formed in New York City in January 1973 by Paul Stanley, Gene Simmons and the band's original manager, Lew Linet.
What! KISS is the best band ever! How can Rise Against be 10th and kiss 14th! Rise Against are not even a hard rock band! They are melodic hardcore... KISS ARMY forever!
Kiss is easily top ten - their is no Stairway to Heaven or Won't Get Fooled Again in their catalogue but no band has produced as many good hard rock songs as Kiss. They could play an entirely different set list for seveN straight days and all would be good.
The make-up is why they're on here. Music-wise, they are not so good, but they sure put on a show!
This to me is a disgrace, I'm sorry but bon jovi and kiss need to be switched because bon jovi is not even close to being better than kiss
12
Avenged Sevenfold

Avenged Sevenfold is an American heavy metal band, that was formed 1999 in California. Their longest lineup of members was M. Shadows (Vocals), Synyster Gates (Lead Guitar), Zacky Vengeance (Rhythm Guitar), Johnny Christ (Bass Guitar), and The Rev (Drums). ...read more.
They are awesome! Shadows has an amazing voice, Syn shreds like pro, Zacky's unique cause he's a left-handed guitarist and the guitar duels they performed are amazing, Johnny's sexy as hell with his bass and Arin's just an amazing drummer. RIP Jimmy the Rev cause he's the greatest drummer for me! Their new album Hail to the King has amazing worth hearing tracks!
I have seen them twice live. I took my teenage son. They are pretty good for a modern day band. Whoever put they should be ranked number 1 is as clueless as any person I've ever seen post anything in my life. Background vocals leave a lot to be desired. I seen them at U.S. bank Arena in Cincy and the upper level was empty well into their Hail To The King tour. I've seen oh, Metallica, AC DC, Van Halen, and many more bands sell out every arena or coliseum in the world for decades. Metallica has played for crowds of over 250,000 before. A7X will never achieve the album sales or play for crowds nearly the size of the above mentioned and they admitted that themselves. Like I said they are very good however, at least they play good guitar solos and don't just play 3-4 chords on their guitars like most modern day guitar players. Very good but not great or anywhere near elite status but good guys.
Everything about them is amazing. Find one bad aspect of their music.
Avenged sevenfold should be number 1 they have amazing skill in all instruments and they are amazing live
13
Iron Maiden

Iron Maiden are an English Heavy Metal / Hard Rock band formed in Leyton, East London, in 1975 by bassist and primary songwriter Steve Harris. The most critically acclaimed period for the band was from 1983-1989. With vocalist Bruce Dickinson, bassist Steve Harris, lead guitarist Dave Murray, rhythm ...read more.
They aren't hard rock.. Definitely heavy metal. So is Metallica
Haha, you can't beat those twin guitars and the speed is mind blowing, hats off to Murray and Smith.
Iron Maiden is unique and trend setter. Not to mention " Empire of the clouds" from these days and the first 9 albums. They are musically extremely rich and only after researching a song you can really judge the superiority of their music. And the double harmonies at Guitar. Fan for 35 yrs. They are Rock, Hard Rock, Heavy Metal...everything. But not pop.
They may be more metal than hard rock, but they are still my favorite band so whatever
14
Nogor Baul
Nogor baul is a popular Bangladeshi Rock Band, It's very popular for all of Bangali people.
NOgor Baul is undoubtedly one of the best band in Bangladesh. Besides, they have James who's often called as "Guru" and he's the pioneer of psychedelic rock in Bangladesh.
James is the legendary musician in Bangladesh. And he is the most popular singer in the country.
Second version of LRB. Boring band
15
Def Leppard

Def Leppard are an English rock band formed in 1977 in Sheffield as part of the new wave of British heavy metal movement.
On here because of the one-armed drummer, and, I guess it was cool to be successful even without two arms.
The best band of the 2nd British Invasion or the 1980s as Americans like to call it! They never split and still thrive! I wish Steve Clark was still alive!
I'm not familiar with six of the bands ranked ahead but Def Leppard and Motley Crue should both be rated higher.
Steve Clark and Phil Collen were one of the best guitar duos hard rock known
16
Black Sabbath

Black Sabbath were a Heavy Metal band formed in Birmingham, England in 1968 by guitarist and songwriter Tony Iommi, singer John "Ozzy" Osbourne, bassist and main lyricist Geezer Butler and drummer Bill Ward. ...read more.
Led Zeppelin did create the "Hard Rock" genre in comparison to Black Sabbath. For Sabbath created the Metal genre. They don't belong in this list. They belong at the number one spot of every Top Metal list out there.
Zeppelin created the blue print for both genres. The sound that they displayed in songs like "Black Dog and "Whole Lotta Love" were so influential that bands like deep purple and Black Sabbath adapted a familiar sound. Toni iommi's style of picking the guitar and distortions created a low sound that was loud. Hard rock on the other hand has a bluesy sound.
Black Sabbath invented the genre who votes for some of these so called bands?
Pioneers of heavy metal, and Ozzy is just as good flying solo as he is in a band.
Really 15th, shame on ya
17
The Who

The Who is an English rock band formed in London, England in 1964. The most recognizable lineup was Roger Daltrey (lead vocals), Pete Townshend (guitar), John Entwistle (bass guitar), and Keith Moon (drums). They are best known for their live performances and hit songs Baba O'Riley, My Generation, and ...read more.
All of the members of the band Keith Moon, Pete Townshend, John Entwistle, and roger daltrey are on the rolling stone's list of greatest drummers, guitarists, bassists, and singers. John Entwistle was voted the greatest bassist of all time Pete Townshend was voted the 10th greatest guitarist keith moon was voted 2nd greatest drummer of all time and roger daltrey was voted 62nd greatest singer of all time come onn
This list is actually disturbing, The Who was the definitive Hard Rock band. Where would we be without Who's Next
You must be joking. The Who are better than Avenged Sevenfold for certain, and probably most of the other Top Ten bands (excluding Zeppelin) and should be top 5 at least!
What is this bull. The who is one of the original hard rock bands. They have countless great songs. They should be top 5
18
Scorpions

Scorpions are a German rock band formed in 1965 in Hanover by Rudolf Schenker. Since the band's inception, its musical style has ranged from hard rock to heavy metal.
Great vocals, Great guitarist, Great songs, Everything is great!
I think scorpions must be in the top 10
It's the best band I have ever see
Rock You Like a Hurricane and Another Piece of Meat are great Scorpions songs
19
Nirvana

Nirvana was an American grunge band that was formed in Aberdeen, Washington in 1987. Nirvana disbanded after Kurt Cobain committed suicide in 1994. The drummer of the band, David Grohl, went on to start the Foo-Fighters, an alternative rock band. ...read more.
Are you guys kidding me? Nirvana is "Grunge"...noobs. How dare you.
Because people think every heavy song is hard rock or heavy metal, rest of 'em don't even heard about grunge or punk I think...
Nirvana is boss! They are one of the best bands ever and Kurt is legend.
RIP kurt nirvana should be on no1
How is a non hard rock band higher than a God of hard rock band like Deep Purple? Nirvana was a good band but you guys need to stop putting them at the top of unrelated lists...
20
Dio

Dio was an American heavy metal band formed in 1982 and led by vocalist Ronnie James Dio, after he left Black Sabbath with intentions to form a new band with fellow former Black Sabbath member, drummer Vinny Appice.
I am 49 now, and I consider Dio as a Hard and Heavy Rock band, because they are unique, from the legendary vocalist Ronnie James Dio, to the great other members! They should be on the top of the list. Deep Purple, Black Sabbath, Rainbow, Led Zeppelin, Journey, AC/DC, Iron Maiden (Heavy but Melodic), Kiss, Aero Smith, etc..., should be on the top also!
Ronnie James Duo has THE greatest singing voice rock has ever known. Nothing compares.
Best ever
I am only 11 and have s lot of respect for the greatest singing voice ever on Earth. R.I.P Dio
21
Rush

Rush was a Canadian progressive rock band that was formed in 1968. Even though the only founding member still in the band is Alex Lifeson (Guitar), the band is most well-known for their current members Neil Peart (Drums) and Geddy Lee (Bass, Vocals). ...read more.
Remember, Rush is only behind the Beatles and the Stones for consecutive good and platinum albums. Impressive musicians. They are missed! Nothing compares to seeing this trio live!
Rush should be #2 or #3! Greatest musicianship out of all these bands other than Zeppelin. Remember though only 3 guys in Rush with the sickest oddest time signatures known to man! If you haven't seen these guys live and you call yourself a musician or music lover than you should be ashamed of yourself! They could outplay the whole list of bands! I Promise!
I agree with the comment below. their musical talent at their respective instruments is unmatched! I have seen them live many times, and each time their better than before! They should be WAY further up on this list!
Best band to ever come out of Canada
22
Three Days Grace

Three Days Grace is a Canadian rock band formed in Norwood, Ontario in 1992 with a line-up consisting of guitarist and lead vocalist Adam Gontier, drummer and backing vocalist Neil Sanderson, and bassist Brad Walst. Their original name was Groundswell until they changed it to their current name in 1997. ...read more.
Come on! I know these guys are newer, but their sound is just amazing, and no other band has a sound like this. Respect!
This is one of the best bands I've ever listened to their songs have so much meaning and even though they lost Adam their still amazing
Only Three Days Grace has a point in they're songs. And the music is good too. They deserve top 10
TDG have been my favourite band since I got into rock and metal and they have been great now an din the past, no band will ever top them in my opinion and I like all there songs, this is the only band where I like every song they make, with or without Adam
23
Breaking Benjamin

Breaking Benjamin is a American post-grunge/alternative metal band formed in 1998. The bands members all changed in the time between 2010 to 2014, with the exception of Ben Burnley (Vocals). The Ex-Members included Chad Szeliga (Drums), Aaron Fink (Guitar) and Mark Klepaspi (Bass). ...read more.
This has been my favorite band since I was 5, I think te should come before avenged sevenfold
I agree they should be at least top 20. However not top 10. They are not as aggressive as other bands, their overall sound is a little too rounded so to speak. But 43? Come on
Are you serious? They deserve to be in at least top 10
Seriously breaking Benjamin is ranked lower than Skillet! This is ridiculous they should be way up on the list
24
Red

Red is an American rock band from Nashville, Tennessee, formed in 2002 by brothers guitarist Anthony Armstrong and bassist Randy Armstrong, with lead vocalist Michael Barnes.
Red is an amazing band. if you haven't listened to them do it RIGHT NOW! Their best songs are Breathe into Me, Already Over, Death of Me, Shadows, Feed the Machine, Faceless, Watch You Crawl, Release the Panic, Perfect Life, Run and Escape, Impostor, Darkest Part, And Part That's Holding On. Just listen to a few of these and you will know why I love their music! Plus they have one of the best singers out there!
Amazing band..should be top 20
25
Disturbed

Disturbed is an American nu metal/ alternative rock/ alternative metal band from Chicago, Illinois. The band comprises vocalist David Draiman, bassist John Moyer, guitarist Dan Donegan, and drummer Mike Wengren. They are known for songs like "Down With the Sickness" and "Stricken" .
Great band great music
Their music is deepening! Down with the sickness and stricken are the greatest hard rock songs of all time!
Disturbed is my #1 favorite band I have been listening to them ever since I was 4 years old I was born in 1997
They are the best... you just listen to there any song... They are awesome
PSearch List