Warfaze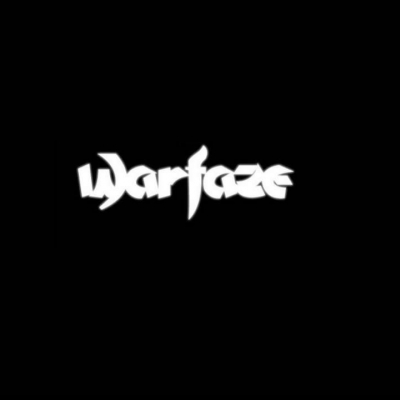 Uploaded by Ankon
Info
Warfaze is a Bangladeshi hard rock band. The group consists of Palash Noor (vocals), Ibrahim Ahmed Kamal (lead guitar), Sheikh Monirul Alam Tipu (drums and percussion), Samir Hafiz (Guitar), Shams Mansoor Ghani (keyboards and vocals), and Naim Haque Roger (bass) . Multiple changes have taken place in ...
read more
.
Comments
Top
Popular
Newest
You gotta listen what Warfaze created during early 90s, let alone what they are doing right now. I damn sure they are as good as the big names in the western hard rock bands. People do not know about them just because the songs are not in English. But if you are a hard rock lover from anywhere in the world, I can bet that you will love their music.
Warfaze is a world class band and surely uphold the flag proudly as a representative of Asia. But their quality and creation can easily compete with any Western legendary band. It's a sorrow, as the non-Bengali speaking music lovers can't fully understand the lyrics of Warfaze, but if someone manages to do that he will instantly fall in love with the unbelievable awesome lyrics they have presented to the music world. Warfaze is the full package you want in a rock band and it doesn't get better than this!
WARFAZE is WARFAZE. No Doubt to say that all founder members of the Band. Lead guitarist KAMAL as well as Leader Tipu has sacrificed a lot to continue the band and stand on ground till this days as the TOP ROCK BAND in Bangladesh. Here is another things that has to say that the VOCAL MIZAN is an Extra powerful vocal who is the current perfect front man of the band and we hope the last one till the band stands whatever comes. Rozar is the bassist of the band, old hand with the current lineup always having hungama with the vox as the best mate. ONI young talented guitarist with fast playing hand who fills the bands empty space in a new shape. AND keybordist SHAMS, ARCHITECT as well as a lecturer who transform all new vibes. Lacking of WARFAZE is not to focus on international rock music industries by live concerts, I acclaim with conviction people of Saskatoon, German, England USA, South Africa as well as Australia will never gonna hear their own band songs after your performances... The ...more
You may not understand the lyrics as it is in Bengali language, though you can feel the music. Music itself is a language. Bangladesh is filled with many talented artists (mostly band musicians) but sadly the world haven't hard of them due to some reasons.. Don't forget to listen to their music though.
Proud to be from that country as Warfaze is. The quality of music is way better than anyone else in Asia. In fact would have been in top 5 at least-had they tried to enter into the world music arena. Best wishes for them...
From my childhood to still loving band warfaze.. Powerful vocal with great guiter skill also well contemporary lyrics... Warfaze has very big mistake that is why they didn't make their song in English? But still this band has their own sound.. If you listen iron maiden and comparison with warfaze probably you would understand which one has unique sound believe me guys. Warfaze should release their song internationaly.. Good luck. Proud for you warfaze.
Warfaze introduced the magic of hard rock to the people of Bangladesh. It is the best hard rock band in South Asia without any doubt. Yeah, there are many good bands in recent time in this world, but how many bands are becoming pioneer to other generation? That's the greatness of Warfaze, they inspired a generation and incorporate rock music culture in this country, they are the best...
Common problem with the south Asian bands are they don't do music in English nor they have a big crowd who listen to English songs without promonent names. This band doesn't compose their songs in English though, they are pretty cool in terms of music quality. If you don't understand their language, you still can enjoy their guitar playing and melody as well.
Warfaze is pioneer of Hard Rock/Heavy Metal in Bangladesh. The bands lead guitar players, Oni Hasan and Ibrahim Ahmed Kamal are two of the best guitar player I ever witnessed. I'd highly recommend checking them out on YouTube. You'll be blown out of your mind.
It's a band from Bangladesh and it's a badass rocking band... The songs are so rocking and lyrics are so powerful that everybody loves this band so much.. Its one of the most popular bands of Bangladesh and we are proud of that
Warfaze - A band that has changed the whole music scenario of Bangladesh. It has produced many world class songs. The guitar works of this band is excellent. I am really happy to see the band in top 50. They really deserve it.
Best band in Asia & they got the unique sound! They produced lots of great songs, you can check them in YouTube! They didn't the the international fame only due to language! All hail to Warfaze m/
The contribution Warfaze made during 90s and still is extraordinary. It influenced not only music but culture as well to those who listened. It influenced with bright thought, deeper sense, relax, inner rebuilt, different thinking, seeing the world from different point of view with emotion, craze, snob, broader mind and so on. - TanveerUsuf
The rock music trend that Warfaze started back in late eighties was revolutionary in Bangladesh. They provide best lyrics and best music that make fans enthusiastic.
Precisely, Its One Of The best & Leading Band In Bangladesh Music Industry.
It's The First Heavy Metal Introducing Band In Bangladesh. Undoubtedly, It has Talented Musicians. The Standard Of Music & Lyrics Of Warfaze Always Mastered.
We Bangladeshi Are Proud To Have A World Class Band Warfaze.
-Ehsan.
Nothing to say.. because it can't be expressed by saying that what Warfaze actually is. Those who haven't listen a song of them, they gotta listen one and everything will be expressed what a written statement can't say...
Warfaze is not just a band.. It's like a family... We can create and play world class music.. And those guys are just prove it... We all love warfaze... To us, rock and metal music means warfaze.
Warfaze is best in all aspects lyrics, composition, vocal, instrument and overall presentation.
This band is something Bangladesh can proud of.. Specially Ibrahim Ahmed Komol is outstanding with his lead guitar. you may not understand the language but you can feel the music, I strongly recommend at least once listen to their music.. I bet, you not gonna regret
Most of the best musicians of Bangladesh played/playing in this band. They deserve a lot more popularity then they have now.
This band is something Bangladesh can be proud of... Specially solos by Ibrahim Ahmed Komol.. ! Though you may not gonna understand the lyrics but you can feel the music played by them... I strongly recommend at least once try to listen their music... I bet you won't regret!
Warfaze is a name of real hard rock extravaganza. Their composition is no worse than any most popular hard rock band in the world. However, currently this band is having a hard time with vocalist the way Dream Theater could have
The best hard rock band ever... Many people don't know its name because of the language... But you guys should listen to them... I think your time will not be wasted
Though I used to listen so many hard rock music but the music by Warfaze is really amazing. I really like to go on a concert but wait for them. So after their entry, the whole environment changes. Love you Warfaze! I'm with you from my school days.
This is amazing to know and share with the people of the world that #WARFAZE the hard rock band of #Bangladesh now on 7th place... so I feel proud of them... Go ahead #Bosses.
Related Lists

Best Warfaze Songs
Best Songs from Warfaze's Shotto
Best Songs from Warfaze's Obaak Valobasha
Top 10 Warfaze Songs with the Best Screams