Top 10 Hidden Images in Logos of Famous Brands
One thing you need when you start a brand in modern day is a logo. It can tell about what you do or what you are like; a shop, restaurant, or a bar. These logos have clever hidden images from famous brands from around the world (Or at least the US). Hi, I'm Pnut. And today, I'll be telling you the Top 10 Hidden Images in Logos of Famous Brands.

The Top Ten

1 Smile "A to Z" - Amazon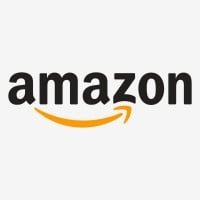 Amazon.com, commonly known as Amazon, is an American electronic commerce and cloud computing company that was founded on July 5, 1994, by Jeff Bezos and is based in Seattle, Washington.
You know, I think just about every adult has been on Amazon before and it's pretty obvious why. It is the most popular online shopping app in the world. Also, have you ever had a thought where Amazon is smiling at you. Well, it actually is. The first iteration of the logo was in 2000 when around the time Amazon went from just selling books to just about anything. If you make it out in the logo, you can see a happy demeanor that is smiling and showing positivity that comes with shopping on their website. Another cool thing is the A and Z involved in it (The first A). Sine the arrow points from those two letters, it shows that Amazon sells anything from A to Z.
That's a very creative one, I must admit.
2
The Word "Toyota" in a Logo? - Toyota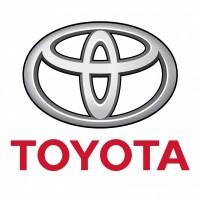 Toyota is a Japanese car manufacturer, located in Toyota, Japan. Some of their most notable cars include the Prius, Corolla, and Highlander.
Let's go places as people would say. In 1989, the popular vehicle brand Toyota unleashed it's new logo by putting it in the front of the Celsior, a luxury model vehicle, and it ended getting positive feedback. But what you might see in the logo is actually pretty insane. It actually spells out the word Toyota. You can try for yourself, because it spells all 6 letters for it. Another cool thing is that (Claimed by Toyota) that the two ovals in the middle represents the heart of the company and the customer, which reveals the mutual and trusting relationship they have.
I heard about that one.
3
The Hidden Arrow - FedEx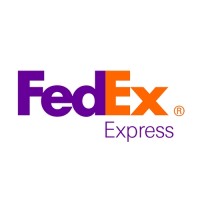 FedEx is known for being a multinational delivery services company where they deliver packages to people who order an item. While the logo is very popular, there is a hidden message. If you look between the e and x next to each other, you can see that there is an white arrow between it. This is to imply that FedEx is always on the move. In May 2003, The Rolling Stones during their 35th anniversary ranked it one of the eight best logos from the past 35 years at that time.
And there's a spoon inside "E" as well.
4
"Mom" - Wendy's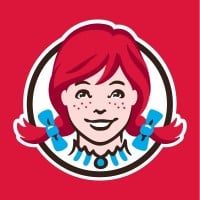 Wendy's is an American international fast food restaurant chain founded by Dave Thomas on November 15, 1969, in Columbus, Ohio. The company moved its headquarters to Dublin, Ohio, on January 29, 2006. As of 2016, Wendy's was the world's third largest hamburger fast food chain with 6,500+ locations, following Burger King and McDonald's. On April 24, 2008, the company announced a merger with Triarc Companies Inc., a publicly traded company and the parent company of Arby's. Despite the new ownership, Wendy's headquarters remained in Dublin. Previously, Wendy's had rejected more than two buyout offers from Triarc. Following the merger, Triarc became known as Wendy's/Arby's Group, and later as The ...read more.
Wendy's is a popular fast food restaurant that was first opened by Dave Thomas in November 1969, and has still been going very strong. Let's just say that the food they usually served has changed a lot, one thing that hasn't is the logos hidden image. Well, I don't the history of the logo, but I don't care. Anyways, when you take a close look to their 2013 redesign, you can see that the collar around her neck has something that makes it look like the word mom. Before you know it, there will be a kid named Scott who opens his own restaurant and will the have the word dad hidden into it.
5
31 - Baskin Robbins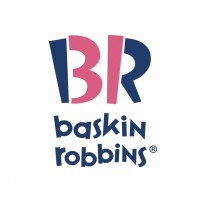 Founded in Glendale, California in 1945, Baskin Robbins was a chain of ice cream and cake specialty shop restaurants and it was made when Burt Baskin and Irv Robbins merged their parlors into one. This promises customers that they could enjoy a different ice cream flavor everyday of the month. Fun fact, in the logo, if you see in the pink, you can make out the number 31 in it. And if I remember, there is a 12 in it too so it can represent the number of months in a year.
6
Enjoying the Brand - Tostitos
Here's a tip of advice: If you ever wanna advertise your product in a smart way, show people enjoying it (Not my words). That's pretty much what Tostitos did. Even though many people show in media or on a TV Commercial, Tostitos did it right in their logo. In the year 2003, Tostitos decided to upgrade the product's logo, but while doing the colors of the logo, they added a hidden image. If you can see between the two T's, they have what looks like to be human heads. They also have the I in the middle have a red circle-ish shape of salsa. Finally, the T's are both holding a chip dipping it into the salsa. Crazy, right?
Famous for their tortilla chips and accompanying dips, Tostitos has perhaps one of the best hidden logo messages of all time. The two lowercase t's in the logo represent people holding a chip, and the dot on top of the letter I serves as their bowl of salsa.
7
The Bear - Toblerone
In 1908 in Switzerland, two people named Theodor Tobler and Emil Baumann created Toblerone, a chocolate candy that was known for its taste and the the unique shape they come in with, a triangle. They are very popular mainly around the Holidays. So since 1220, Bern (The city of the location it was made in) has had a seal where a bear was climbing upwards. The two wanted to honor this by hiding a bear into the logo. It is a little hard to make out, but if you do look closely, you can see the silhouette of a bear that is the climbing up on the mountain.
8
"LG" in the Winking Face - LG
Most people can almost immediately recognize the winking face logo of phone company LG. However, if you look at the logo with a discerning eye, you'll notice that the company's iconic winking face is actually compromised of an L (making up the nose) and a G (making up the shape of the face).
9
The Pin - Pinterest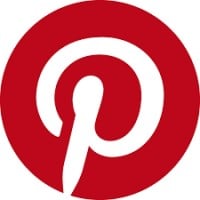 Once upon a time in August of 2008, three men decided to join an application company called Cold Brew Labs. After seeing the company's first product called Tote fail, they decided to create Pinterest, a company which had a catalog of ideas. In the logo, you can make out a P which is a little obvious, but what you might've not known was that the P closely resembles a pin. Although some people might think it's on the nose, the logos saw a map pin on the p the more they looked at it.
I feel dumb for not noticing it before.
10
Sine Wave Signal and Binary Reference - Vaio
Being known as one of Sony's most respected brands, Vaio started in 1996 and would go on to impress people in their view for computers. Even though the brand would eventually be sold to Japan Industrial Partners, the firm would choose to keep the logo just because of how unique it is.Designed by Timothy Hanley, you might think at first glance it's just a weird way that spells out Vaio. But if you look into it harders, you can see that the V and A form a replica of a sine wave signal which represents analog, while the I and O look like a 1 and a 0, which is suppose to represent binary code.
The Contenders
11
Headphones in the Letter B - Beats by Dre
This one is pretty damn creative.
12 Smiling "g" - Goodwill Industries
13
Kiss in the Logo - Hershey's Kisses
This one might be a little tough since you are going to have to tilt your head to do it. Or at least that's the best way. First made in 1907, Hershey's Kisses was made by the same company who made the Hershey Bar (A little obvious from the title) and people got the idea of Hershey's Kisses from what people believe is the sound when milk chocolate was plopped out. In the logo, you can see that between the K and the I in kisses has what looks like to be a shape of a unwrapped Hershey's Kiss. No if there was only a way we could take it out to get free candy...
14 The Peacock - NBC
BAdd New Item