Top 10 Biggest Events of the Year 2020
We're just barely over 2 weeks into 2020 and a lot has already happened, so in this list, I'll be going over those things.

The Top Ten

1 A new planet is discovered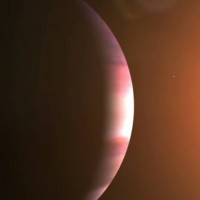 I thought hundreds of new planets were discovered every year is there something that makes this one particularly important?
2
Neil Peart from Rush dies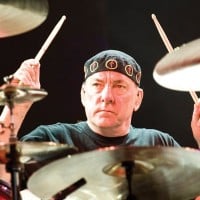 On January 7, 2020, Neil Peart, best known as the drummer for the Canadian rock band Rush, passed away from cancer at age 67.
3
Iranian General is killed by American airstrike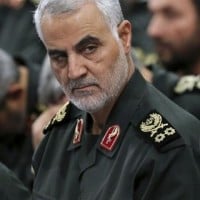 4 World War 3 trending
5 Virginia Becomes the 38th and Final State Needed to Pass the Equal Rights Amendment
6 Trump was reportedly 'verbally and emotionally abusive' toward former Homeland Security secretary Kirstjen Nielsen
7
WWE Hall of Famer Rocky Johnson, The Rock's Father, Dies at 75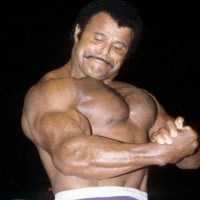 8 Russian government resigns, announces PM Medvedev, following President Putin's State-of-the-Nation Address
9
Coronavirus Becomes a Pandemic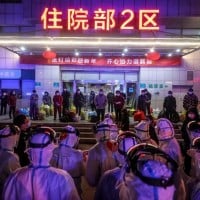 COVID-19 started in 2019 but became a pandemic in 2020. It truly changed everything about life & even shut down everything in common sense of the year.
This should be number one. The coronavirus worsened into a global pandemic.
How is this not number one?
10 Extended support ends for Windows 7
The Contenders
11
The George Floyd Protests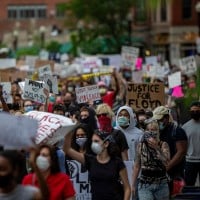 I can't believe that those disgusting officers had killed him.
12 Netflix Accused Of Funnelling $430M Of International Profits Into Tax Havens
13
Kobe Bryant Dies
The legendary athlete & greatest member of the Lakers, Kobe Bryant, passed away after a helicopter crash in SoCal. He was only 41. His daughter also died in the incident at only 13. The most shocking death of a good person in 2020 & among the most shocking for all of sports & especially basketball. This should be way higher for such reason. It became 1 of the top biggest highlights of 2020 & the 21st century. R.I.P. Kobe Bryant (& his daughter) 1978-2020.
Basketball player Kobe Bryant has reportedly died from a helicopter crash at the age of 41.
14
Super Bowl LIV: San Francisco 49ers vs. Kansas City Chiefs
The Super Bowl LIV was the 54th super bowl game ever. It was held in Miami, Florida, & it was a game of the San Francisco 49ers & the Kansas City Chiefs. Yet Kansas won for the 1st time in 50 YEARS! What a moment of a generation!
15
Kim Jong-Un Reportedly Dies
There are rumours going around that Kim Jung-Un has allegedly died in heart surgery, but it has yet to be confirmed for a fact.
The rumor isn't true
16
The Launch of Byte
When Vine was launched, it gained a lot of usage from millions. It was an app with 6 second looping videos. Unfortunately Twitter killed it off after 4 years. TikTok (which has 15-60 second looping videos) seemed to try replacing it though it failed at that. Thankfully the original creator practically brought it back with Byte, a new app with looping videos also 6 seconds long & has monetization which is a key part to why a lack of led to Vine shutting down. R.I.P. Vine 2013-2017 & welcome back (Byte).
17
Kirk Douglas Dies
Crazy how he lived to 103! RIP Kirk Douglas.
18
Raphaël Coleman Dies
Raphaël Coleman was known for playing Eric Brown on Nanny McPhee & was a global climate activist. He entertained children, families & inspired the world to make it better. He died suddenly after collapsing during his run. He was 25. R.I.P. Raphaël Coleman 1994-2020.
19
Steve Cash Dies
SteveCash83 was a YouTuber best-known for his Talking Kitty videos, but he also did other stuff such as blogs, a web series titled 4Steves, skits, music covers, original songs, and he even played in a band called Pause For The Cause, but sadly, on April 16, 2020, he took his own life after struggling with depression and bipolar disorder. He was only 40.

RIP Steve. ❤️
20 Ukraine International Airlines Flight 752 Shot Down in Tehran
21
Chadwick Boseman Dies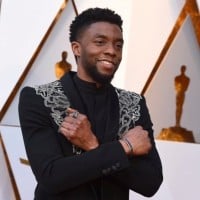 The legendary Chadwick Boseman, known for his role on many films including the Black Panther, died on August 28th after a 4 year battle with colon cancer. It was originally Stage III but progressed to Stage IV & ended his life. He was 43. R.I.P.
22
Biden Declared Winner of the U.S. Presidential Election
Joe Biden won the 2020 US presidential election today.
23 Guanare Prison Riot
24
Second Nagorno-Karabakh War
This particular war was unnoticed by many in 2020 due to the planet being obsessed with coronavirus, Black Lives Matter and the American election.
The region (which is internationally recognized as part of Azerbaijan) had been occupied by Armenia since 1994 but in this war Azerbaijan regained most of the land and the war is more significant than most assume for four reasons.

1. The war is a proxy-war between Russia and Turkey due to Armenia being an ally of Russia and Azerbaijan being an ally of Turkey.

2. The war was fought with drones and cyberwarfare and is very much a glimpse of the future of warfare, similar to how the American Civil War foreshadowed the warfare of the 20th century.

3. The war demonstrated that a frozen conflict can end with a nation regaining their land. We can assume that Georgia, Moldova, Morocco and Ukraine (four nations whom Azerbaijan has close relations with) can learn many lessons from Azerbaijan's victory.

4. Speaking of ...more
25
Richard Maponya Dies
The leader who helped the black community business in South Africa, Richard Maponya, has died after a brief illness. He was 99. R.I.P. Richard Maponya 1921-2020.
PSearch List