Worst Hockey Injuries of All Time
The Top Ten
1
Clint Malarchuk - 1989
Malarchuk wasn't a stud on the ice, but he remains a legend for surviving this injury. The army veteran who happened to be the trainer really saved him.
I read the title of the list, and this was the first one that came to mind. Still one of the most gruesome things I've seen in sports.
I watched the video. His neck was gushing blood. It was nasty. I am so glad he lived!
2
Bill Masterson - 1968
Masterson goes down as a legend. Not only did he make helmets mandatory, but he also had a trophy named after him. Masterson will forever be known as someone who loved the sport of hockey.
I feel so bad for this guy! Poor, poor him. I think it's the worst. Sigh.
He died, key word: he *died*. How the heck does this not top it?
3
Trent McCleary - 2000
He almost died, and it ended his career.
Hit in the throat by a hockey puck.
4
Mark Howe - 1980
Impaled himself on the metal post at the center of the net.
5
Sami Salo
Two words that should never be together: "Shattered Testicle." He blocked a life-changing slap shot in his groin area.
6
Gordie Howe - 1950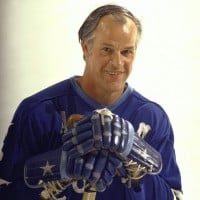 Gordon "Gordie" Howe OC (March 31, 1928 – June 10, 2016) was a Canadian professional ice hockey player. From 1946 to 1980, he played twenty-six seasons in the National Hockey League (NHL).
Crashed into the end boards head-first.
7
Eric Lindros
Suffered a major concussion that was a part of his career ending early.
8
Marc Staal
Took a puck to the right eye.
I'll never forget seeing the ice turn red from the blood coming from his eye.
9
Howie Morenz - 1937
He suffered a multiple-fracture broken leg and died as a result of complications.
10
Max Pacioretty
Face smashed into the stanchion.
He almost died. Chara sucks.
The Contenders
11
Sergei Zholtok - 2004
That injury literally ended his career. Even worse: He sadly died 4 hours later.
12
Richard Zednik
Like Malarchuk, he was cut by a skate.
13
Marc Savard
Matt Cooke hit him hard.
14
Mike Smith - 2021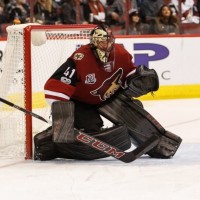 He got injured on October 19, 2021, during the Oilers vs. Ducks game, and he was out until December. Then he played maybe 3 games and then got injured again in January 2022, during practice or something.
He got injured again in 2022. Now hopefully he won't be out until about April or May, but they said he will be out for 1 to 2 weeks.
15
Connor McDavid - 2019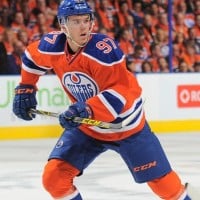 I remember seeing it live. He got injured in the last Oilers regular-season game of the 2018-19 season against the Flames.
16
"Ace" Bailey
Hit his head on the ice and ended his career.
17
Bryan Berard
Hit in the eye by a stick.
18
Pat Peake
His heel was shattered so much that media accounts at the time included the assessments of various orthopedists who claimed that its likeness was seen only among construction workers who'd endured significant falls from platforms and high-rises.
19
Maurice Richard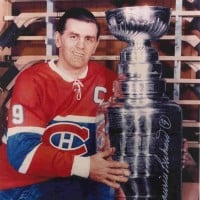 Tendon severed during team practice. Ended his career.
20
Steve Moore
Suffered a concussion. Ended his career.
21
Rich Peverley
He collapsed and died on the bench when he was with the Stars, but was revived. He got really lucky, but it's good he was revived.
22
Jackson Bernard
Fell on the ice and broke a nail.
23
Jiri Fischer
Nearly died of a heart attack.
24
Connor McDavid - 2016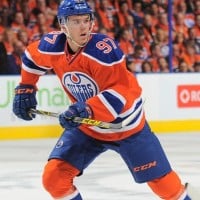 BAdd New Item