Top 10 Best Russian Hockey Players
Russia has long been a breeding ground for talent in the sport of hockey, creating some of the greatest stars you cheer for. The explosive speed, top-tier stickhandling, outstanding resilience, and strategic genius of these athletes have made them standout performers that capture your attention every time.

There's no denying it, Russian hockey players have an inherent flair and style that sets them apart. With their unique blend of raw power and finesse, they've delivered unforgettable moments on the ice that have you on the edge of your seat. You've watched legendary goaltenders defend the net with cat-like reflexes, dynamic forwards who light up the scoreboard, and steely-eyed defensemen whose grit is unmatched. Russian hockey players truly cover the full spectrum of skills and talents in this beloved sport.

Remember the icons like Pavel Datsyuk, whose "Datsyukian" dekes became a cultural phenomenon, or Alexander Ovechkin, whose prolific goal-scoring ability has thrilled you time and again. And who could forget the nimble Evgeni Malkin, or the ever-charismatic Ilya Kovalchuk? Each of these athletes, and many more, have shown what it means to be a Russian hockey player on the global stage.

Now it's your turn to have your say. It's time to put your hockey knowledge to the test and vote for who you think are the best Russian hockey players. This is your chance to honor the players whose skill, passion, and innovation have captured your heart. Whether it's a player's ability to consistently perform under pressure, their effortless skating, or their knack for scoring game-changing goals, your opinion matters in defining these Russian hockey greats.

The Top Ten

1 Alexander Ovechkin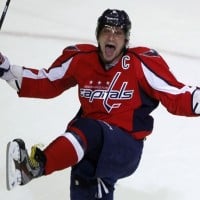 Alexander Mikhailovich "Alex" Ovechkin is a Russian professional ice hockey winger and captain of the Washington Capitals of the National Hockey League.
Can play both ways, physical, handles the puck well and passes well too. Great all around game and done with just one team.
Best goal scorer at the highest level ever played.
Best player ever
2
Pavel Datsyuk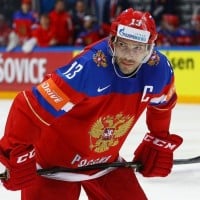 Not as big as Ovie but just an absolute freak when it came to puck control and running the ice. And he beat up Corey Perry.
Silkiest mitts you ever saw. Smart, fast and strong. Datsyuk is captain of the Russian Olympic team for a reason
Simply The most talented player I ever saw... and my other Hockey idol is Gretzky!
3
Valeri Kharlamov
He made Russia beat cananda, when everybody deemed it impossible. Also tainted a lot by injury's. And had a very tough life, fighting for a spot in a team of which he was the best by far of. Long, but true story, the coach, Tarasov didn't play him. How did he earn a position? He proved himself at the few times he was given chances. Best ice hockey player in Russia. Best ice hockey player in the World!
Anyone who puts someone ahead of Kharlamov obviously never saw him play. He wasn't just the best player in the Soviet Union, he was the best player in the world. Better than any NHL player. The guy had it all!
I am a strong Canadian supporter but I was in awe at the superb skills of Kharlamov.
4
Evgeni Malkin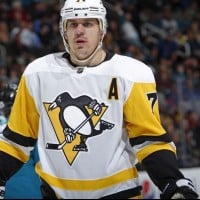 Evgeni Vladimirovich Malkin (born 31 July 1986), nicknamed "Geno", is a Russian professional ice hockey centre and alternate captain for the Pittsburgh Penguins of the National Hockey League (NHL).
No comparison, 3 time Stanley Cup champion, Art Ross, Hart, Ted Lindsay, Conn Smythe and highest points per game average as a Russian player.
It's Geno, two-time scoring champ, Stanley Cup winner and future hall-of-famer. Ovechkin? Give me a break.
He is simply the best!
5
Ilya Kovalchuk
Ilya Kovalchuk is one of the rarest breeds of hockey players ever. With the most underrated shot ever.
Purest all around talent ever!
6
Vladislav Tretiak
Should be #1 on this list for sure.
Simply one of the greatest goalies ever. Imagine if he ever played in the NHL?
He would be a superstar year after year.
First non NHLer in the Hall of Fame.
He is an absolutely outstanding goalie.
Best goalie ever
7 Sergei Fedorov
8
Pavel Bure
Pavel is solid player and good attacking from goalie and good backing.
Most exciting player to ever play the game!
He is the fastest player
9
Sergei Makarov
Incredible skill, speed and goal scoring ability. Wow what a player.
10 Igor Larionov
The Contenders
11
Viacheslav Fetisov
The greatest. No doubt.
12 Alexander Mogilny
13
Vladimir Tarasenko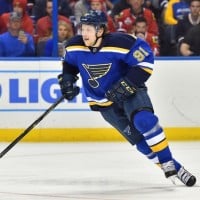 Vladimir Andreyevich Tarasenko (Russian: Влади́мир Андре́евич Тарасе́нко; born 13 December 1991) is a Russian professional ice hockey right winger currently serving as an alternate captain for the St. Louis Blues of the National Hockey League (NHL).
Come on this low.
Top ten player
14
Nikita Kucherov
Nikita Kucherov should be at least in the 10 best russian players.
15
Alexei Kovalev
Unbelievable skater with fantastic hands.
16
Vladimir Konstantinov
Konstantinov is the most physical player I have ever seen! The man could single handedly throw an entire team off their game.

He would be a lot higher in this page if his career was not cut short. VKSD forever!
Probably the most physical Soviet defenseman to ever play. Total defensive package
17
Boris Mikhailov
Why in the hell isn't this guy on here?

2 Olympic Gold Medals
MVP: 1977, 1978, 1979 Challenge Cup
Soviet Captain: 1972-1980
Leading Soviet Scorer: 1975, 1976, 1978
Leading Scorer IIHF World Championships: 1977, 1978
Top goal scorer at the IIHF World Championships: 1977, 1978
Best forward at IIFH World Championships: 1973, 1979 (other forward is Kharlamov)
Second leading Soviet Scorer of all time (Maltsev is the all-time Soviet leading scorer)
Also, claimed by many the best player in the world in 1979-1980.

Mikhailov and Kharlamov were on the same line together. These two were a wrecking machine.
18 Vyacheslav Bykov
19 Alexander Radulov
20 Vladimir Sobotka
21 Evgeni Nabokov
22
Sergei Bobrovsky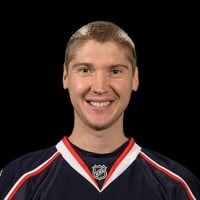 Sergei Andreyevich Bobrovsky is a Russian professional ice hockey goaltender currently playing for the Columbus Blue Jackets of the National Hockey League.
23 Alexander Majorov
24 Vyacheslav Kozlov
25 Andrei Markov
PSearch List