Most Hated NHL Teams
The Top Ten
1
Boston Bruins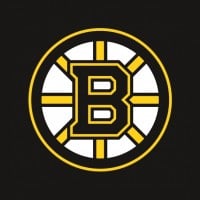 The Boston Bruins are a professional ice hockey team based in Boston, Massachusetts. The Bruins compete in the National Hockey League as a member club of the league's Eastern Conference Atlantic Division.
Worst team in history! Hate em with every fiber of my being. No one I know doesn't hate them, not many people I know cheer for the same team, but we can agree on hating Boston, whether it's the patriots, the Sox, or especially the bruins.
They've gone and accused teams like the Canucks and the Canadiens of dirty play and cheap behavior yet are guilty of so much more of it. Then you've got a number of their fans, who always seem to be able to come out with some sort of convoluted, twisted way to defend their team's goons when they're caught cheap-shotting or injuring other players. Every team has their share of objectionable conduct on the ice, but not only have the Bruins practiced an entire laundry list of it just within the past few seasons, they try to convince everyone that they play a clean, moral, respectable game. It's a shame that the talent is almost always overshadowed by some of the most hypocrisy, classlessness, and dirty play imaginable.
Dirtiest team in hockey. No other team can get away with what they do. Every play ends with a cross check to the lower back, a slash to the back of the legs, or a chara punch to the stomach. Goons. They call other teams cry babies when they complain about not getting the calls, and whine when their team gets the same treatment. They are also the first to dive. If both teams get the same calls that's fine. But as a fan of the game, I have never seen this when watching the goons play. It doesn't matter what team they are playing against. Especially this playoff season, I am not a fan of either Toronto or Tampa Bay, but the things the goons get away with compared to the other teams is disgusting. The league should be embarrassed to have these thugs represent the league.
Starts with the coach accusing other teams of doing things his team does more often, diving, cheap shots, attempts to injure. All this is under the guise of "playing hard", what a bunch of crap. On top of that, they had Colin Campbell's baby boy the year they won the Cup. Rome blasts Horton on a slightly late hockey play and Boychuk breaks Mason's back with a can opener. Enough said. Marchand punches a Sedin in the face 6 times and the Sedin ends up in the box for 10 minutes for asking the ref when the "F" he was going to call a penalty. Pathetic on the NHL.
2
Pittsburgh Penguins

The Pittsburgh Penguins (colloquially known as the Pens) are a professional ice hockey team based in Pittsburgh, Pennsylvania. They compete in the National Hockey League (NHL) as a member of the Metropolitan Division of the Eastern Conference. The Penguins are one of two NHL franchises in Pennsylvania, ...read more.
This team is the biggest joke in the league. After Mario left, this team was close to collapse, they couldn't win to save their lives, their fan base basically abandoned them, and the only thing that saved them was the band-wagoners that jumped on board after their up and coming players managed to win 2 cups. From then on forward the only thing that has kept this team afloat is the league's constant praise of the biggest joke of a hockey player ever to put on a pair of skates. You all know him, you all hate him, it's Crybaby Crosby. This guy probably holds more league wide hatred then the team itself, he is the biggest diver ever to play in the league, he takes cheap shots left and right and doesn't get called on them because "he's Crosby," and he loves to try and play the body and start drama on the ice but then crys when he gets hit. He's a joke, but all of his band wagon fans will say "oh you just hate him because he's good," but anyone can be good if you dive and cry as much as ...more
I understand why. They have eliminated NHL teams from the 2016 and 2017 NHL playoffs. Some of my friends are penguins fans. It is kind of annoying. I especially kind of hate this team because in the 2017 Stanley cup final they eliminated the Capitals. I don't really care for the Caps I just wanted to see Capitol vs Capitol Ottawa vs Washington. But the stupid penguins prevented that. The eliminated them and then the Senators. I wish I could go back to 2008 and laugh at the Pittsburgh Penguins. But instead the dumb team came back for revenge in 2009. I would never wan't to deal with that.
Back when John Tortorella was head coach of the New York Rangers, he put it best. Toward the end of the 2011-12 regular season, Pittsburgh's Brooks Orpik, often considered one of the league's current dirtier players, violently kneed New York's Derek Stepan. While Orpik did get a game misconduct, he was not further disciplined.

After the game, when asked about concern on the play, Tortorella responded, "Absolutely. It's a cheap, dirty hit. It's just... I wonder what would happen if we did it to their two whining stars over there? I wonder what would happen? So I'm anxious to see what would happen with the league with this. Just no respect among players, none. It's sickening."

A follow up question was asked as to why something like that happens, to which Tortorella answered, "Ask the guy who did it, ask him. It's one of the most arrogant organizations in the league. They whine about this stuff all the time, and look what happens."

He continued, "It's ridiculous! But ...more
In Atlantic Canada the most popular teams are Toronto, Detroit, Montreal and Pittsburgh, three of those are established fanbases from the original six days, one of them is a cult of personality that worships the team just because "he's from here".

The only thing Crosby has ever done for Canadian hockey was score the Golden Goal, for everything else he's the face of Gary Bettman's poster child franchise with some of the nastiest and most arrogant fans I've ever met.
3
Philadelphia Flyers

The Philadelphia Flyers are a professional ice hockey team based in Philadelphia. They are members of the Metropolitan Division of the Eastern Conference of the National Hockey League.
I think it's fair to say that you all are jealous of how solid the Flyers are. Y'all are probably just some salty Pittsburgh fans or some old-time Soviets who are still sad about the Flyers destroying the Soviets back in 1976. The Flyers are a solid team. Solid checks, great goals. The Flyers revolutionized hockey in North America. Did the Flyers ever have to try and relocate? No, because they're a solid team. What about Pittsburgh? They had to sell the team after Lemieux left, because Lemieux (and one or two other players) carried the whole team, proving that they suck. And then they got really darn lucky (or unlucky, I should say. No one wants a crybaby) in the 2005 draft lottery, letting them draft the Crybaby Crosby. The Flyers are a great team. Pittsburgh should be #2, not Philly.
24 Apr 2016.
Flyers down in the first round 3-2, fighting for their playoff life.
As expected, 3 flyer penalties in first period. 2 penalties put the caps on a 5-3 pp. Cheap shot Wayne issues a dirty slash and forces the flyers to spend the remainder of the period in their own zone. Way to go Wayne! The Capitals have lost their momentum and their game, but your cowardly, selfish, dirty play will push them to round 2. You are a disgrace to the league and an embarrassment on anything labeled as "professional"
They accused the Canadiens of playing dirty and got mad at Ryan Suzuki patting Hart's helmet, yet this team is perhaps the most dangerous and dirty team out there. They are hypocrites.
Flyers are the most dirty hockey team in the NHL. The play cheap shots and their fans are just like the players, they are nuts. Honestly, I think that Flyers should top the list and not the penguins, the penguins are hated not because they play dirty but people are jealous about them. But Flyers never won the stanely cup in the last decade, so nobody is jealous about them.
4
Montreal Canadiens

The Montreal Canadiens (French: Les Canadiens de Montréal) are a professional ice hockey team based in Montreal, Quebec. They compete in the National Hockey League (NHL) as a member of the Atlantic Division of the Eastern Conference.
The Montreal Canadiens should be way, way higher on this list than 7th. Are you kidding me? Never mind the fact that refs ALWAYS seem to cater to their continuous whining, they also ignore the constant slashing, cross checking, holding of the stick, falling down, instigating and then refusing to answer the bell. But then you have to listen to them talk about how much class and dignity they have, and how they play the game the right way... Is that like the Ice Capades? I'd put them #1 without question.
Montreal has easily the worst general manager in the league. For example the PK Subban Shea Weber trade turned out awful for Bergivin. Second Montreal is terrible at drafting. The majority of their first round picks turn into bottom six forwards with the two exceptions of Kotkaniemi and Price. Plus Montreal fans always think their team is better than yours. Never will a Montreal fan say their team is a less likely team to win. For example Alexander Radulov was straight up a bad person. Montreal fan - Oh he's changed he a great guy now.
If you're a non-Canadiens fan and don't hate them, you need sectioning. Like seriously, it's pretty easy to just hate on a team with 24 Stanley Cups, an extremely obnoxious fanbase, self-proclaimed organisation. Playing against them infuriates me the most because they will do literally anything to just win, I swear they actually will be favoured by officials one day. Canadiens? No chance they are my team.
Don't know why anyone who hate a team that pays P.K. Subban $11/year. That makes perfect sense. Especially because he uses the money to build a hospital for Carey Price to spend the regular season. To top it off, they gave John Scott what he deserved. Can't believe that guy had the nerve to get the top votes for the NHL All Star game and actually want to play in it. St. John's is where he belongs.
5
Toronto Maple Leafs

The Toronto Maple Leafs, officially the Toronto Maple Leaf Hockey Club and often simply referred to as the Leafs, are a professional ice hockey team based in Toronto, Ontario. They compete in the National Hockey League (NHL) as a member of the Atlantic Division of the Eastern Conference.
Its more the fans and city than the team itself. Toronto thinks it's the center of the universe and everything it does is gold. Their fans are terrible and mocked survivors of the Boston Marathon bombing by making t-shirts that said "Toronto Stronger" (to counter "Boston Strong" in support of the survivors. And most recently, their fans started chanting in Vancouver during a MOMENT OF SILENCE for Ted Lindsay, who had just passed away.
The leafs are the most overrated team in the NHL by a mile. Just because Toronto is Canada's largest city doesn't make the Leafs canada's team. Sportsnet and especially TSN seem to forget that there are actually more Canadian teams in the NHL other than the leafs. Literally all people talk about are the leafs and this really makes me wanna throw up considering how terrible the leafs are. Probably stupid leafs fans don't even know who the Canucks or even the city of Vancouver even are. They think Toronto IS Canada. That's why I hate the Maple Leafs more than any other NHL team.
The Flyers used to be #1 for me because they would do many dirty things and get away with it per game (Carsillo, Hartnell, and Sestito were the worst offenders), but since they've softened up over the years? It's gotta be the Leafs.

It's not even the players themselves. I love players like Marner, Matthews, and Tavares. The media is brutal over there and will do anything to get people's attention. They ran Phil Kessel out of town by blaming him for all of their troubles and making fun of his appearance, for instance. Or how about when the Toronto media wrote several articles about a save that their backup goalie made during practice? It's like they're trying to parody themselves. Just a couple of examples. I cannot even begin to dive into the rabbit hole that is their horrid media.

The franchise is arrogant enough to charge the highest ticket prices in all the NHL despite not winning a cup for an entire generation. They constantly make it seem like they're going to win ...more
The most delusional fans ever and most fair weather fans in any sport. There fans put car decals and flags on there vehicles in summer time and quickly remove them when season starts and the team doesn't live up to the hype. I guess I don't hate the team as much as I do there idiot fans. Move this team to Vegas let them just have the Marlies.
6
Chicago Blackhawks

The Chicago Blackhawks are a professional ice hockey team based in Chicago, Illinois. They are members of the Central Division of the Western Conference of the National Hockey League. They have won six Stanley Cup championships since their founding in 1926.
As a Red Wings fan, I despise them with a passion. They have a cancerous fanbase, they are from one most unbearable sports cities in the US, and they have unlikable players like Toews and Keith.
Simply put: very few current supporters are long-time fans, most are bandwagon fans. Look at their attendance in the first three post-lockout years: 65%, 62%, and 82%. They were bad all three years. Then in 2008-09, Toews becomes captain, Quenneville becomes coach, suddenly they start winning, and people who never supported them before claim that they have been fans forever.

The "fans" are arrogant, the NHL sucks up to the team, Toews is a cocky captain, Kane is selfish and a terrible role model, Crawford is a drunk, and I could go on.
I've been a fan for life and I grew up during that dark era I was not even a teen during the lockout, I have always loved this team. Honestly yes a lot of people hate this team cause they envy our success, this list has a lot of Canucks, Sabes, Panthers, Stars, Sharks, and Caps fans voting for envy but true hate is Red Wing and Blues fans voting. Don't insult our fans. Chicago's first sport isn't hockey(mine is tied with football with baseball and b-ball close behind) it's baseball or football. The 2000s was a successful baseball period for Chicago(I love both teams). Remember their was a lot of boycotting to get the Dollar Bill to be reasonable. You call kids who are only 8 or 9 yrs old who only grew up with an amazing team bandwagon? The fan decline also was because this happened after a playoff streak that went for almost 30 yrs. I frown upon you. So many true fans they just were to ashamed to go to the games. So rude.
They think they are the most loyal fans ever but look a little deeper into their history. They had about an average of 13,500 fans per game. Then all of a sudden they start winning in 2010, and now they have attendance in the 25,000s? Please if you want a loyal fan look at the St.Louis Blues, they haven't won a Stanley cup yet and their average attendance is in the 19,000s. Not to mention how disrespectful the Blackhawks fans are. I mean they literally scream to the national anthem at the top of their lungs (talk about disrespect to the country).
7
Vancouver Canucks

The Vancouver Canucks are an ice hockey team based in Vancouver, British Columbia. They are members of the Pacific Division of the Western Conference of the National Hockey League.
As a Chicago fan I have grown to absolutely hate everything about the Canucks probably more so than the Wings because at least the Wings have some class. Burrows pulling Duncan Keith's hair, Rome's dirty hit on Horton in the 2011 Finals, and of course Ryan Kesler refusing to fight Andrew Ladd because he "doesn't fight fourth liners". This team is stacked with self entitled cry babies and drama queens.
You can't blame players as they are drafted and traded by certain teams which are out of their control and market forces cause players to sign with the highest bidder, but many of the fans of this organization act almost nonhuman. If a player on the opposing team is seriously injured by an illegal check by a Canuck player, the fans cheer for more blood, as long as its more opponents than canucks.
Play the game like 10 year old girls, sorry that's offensive to those young ladies. Yes they win give them that, but when the bill comes for their actions, they are no where to be found besides on the far side of the refs! See 6 on 1 vs Shawn Thornton, fine when he is alone, but when the Bruins make it even they turtle. Worst possible time to do something like that, on a nationally televised game.
Is there a bigger bunch of whiners anywhere in pro sports? They lose to Chicago, so they hate them. They lose to LA, so they hate them. They lose to Boston, so they hate them.
They can never man up and admit the better team won. Their fans are just as bad, and seem to have a sense of self-righteousness. If they lose, it's the leagues fault.
8
Los Angeles Kings

The Los Angeles Kings are a professional ice hockey team based in Los Angeles, California. They are members of the Pacific Division of the Western Conference of the National Hockey League.
The team has a level of classlessness from the organization to their fans. The organization even encourages them to be classless. They spend the entire time chanting the goalies name like a bush league team would do. During play stoppage they show fans of the opposing team and everyone points and laughs at them and makes fun of them. Bunch of clowns on skates.

Oh and if you say anything that isn't "the Kings play like Gods" then the fans get offended.
The most overrated team in the NHL. They don't even have any real fans. Just a bunch of sissy bandwagonners. Before 2012 no one gave a crap about them. Then when they start winning, they actually get fans that don't know anything about hockey.
A boring no offense playing team that relies heavily on a stifling defense and goalie. Also, cheap tactics from players like Dustin Brown, Jordan Nolan, Kyle Clifford have made this team a loathsome one.
I can't believe no one's voted for these guys yet. I really wanted to vote for Boston, but they're already near the top, so I'll just sum it up with -- Dustin Brown. He plays like a prick, and he looks like one too.
9
Washington Capitals

The Washington Capitals (colloquially known as the Caps) are a professional ice hockey team based in Washington, D.C. They compete in the National Hockey League (NHL) as a member of the Metropolitan Division of the Eastern Conference. The Capitals are owned by Monumental Sports & Entertainment, headed ...read more.
Ovi is entirely overrated: (a) look at his points per game in the playoffs, and he's average at best; (b) he's a one-trick pony - slap shot from the left point; (c) he's a puck hog - very low assist numbers; (d) he handles a puck worse than Stevie Wonder with both hands tied behind his back; (e) he's ugly.
Wilson is a useless thug - no hands, no legs, no aim.
Oshie plays like a girl scout, and is a dive artist.
The fans are classless idiots, and the arena is a filthy hole.
Enough said.
Even though I'm starting to gain respect for Alex Ovechkin, he is one of the reasons why I dislike this team. Coming from a Penguins fan and Sidney Crosby fan, that is why I am not a huge Ovi fan. But, most recently, Tom Wilson is making it easier to not like this team.
The Caps don't even pretend to play the puck. They just slash, clothesline, cross-check and thug it up out there in pursuit of trying to maim or kill their opponent whenever they face a team who is better than they are, who is playing better than they are, or who is winning at any given moment (which is a lot). Not just dirtiest hockey team, dirtiest sports team.

Side note: their most prominent player brags about driving drunk and speeding and getting away with it by giving away game tickets. So I'd like to thank law enforcement in the DC-Capitol area for placing their personal off-duty recreational pursuits ahead of their actual on-duty obligations to keep the roads safe.
They always are out to hurt the oppositions best players when there down or being embarrassed. There PP consists of Ovi in the left circle taking a one timer. this team annoys the hell out of me on how the refs always seem to be on there side at home. And bandwagon fan central. enough time has been wasted on this typing this for this waste of space team.
10
Anaheim Ducks

The Anaheim Ducks are a professional ice hockey team based in Anaheim, California. They compete in the National Hockey League (NHL) as a member of the Pacific Division of the Western Conference. Since their inception, the Ducks have played their home games at the Honda Center.
This team CHEATED against the oilers in the 2016-2017 stanley cup playoffs STUPID REFS the Oilers should have won in 5 GAMES that is CRAZY! and the Ducks won in a flat 7 GAMES I also hate this team so MUCH that they are my least favorite team, WOW this team should be #1. I am so happy from the rivalry beat down with San Jose Winning but not just that, sweeping the STUPID DUCKS San Jose is definitely not the best team but they are worth it.
Purely a team just for money, all thanks to Disney, of course. No love for the sport and the fans are the worst. Orange County fans know nothing about hockey and yet display Ducks crap all over.
This team is my least favorite, I hope they don't play my favorite team in the playoffs again after what happened in 2017 game 5!
Nick Ritchie is perfect for this team, another dirt bag who sucks at hockey. This team should be sponsored by Kleenex they cry so much.
The Contenders
11
New York Rangers

The New York Rangers are a professional ice hockey team based in New York City. They compete in the National Hockey League (NHL) as a member of the Metropolitan Division of the Eastern Conference. The team plays its home games at Madison Square Garden in the borough of Manhattan, an arena they share ...read more.
I hate this team, their arrogant fans and their homer announcers. This organization is pathetic, 4 championships in the 100 years they've been around. Now they're trying to sign every big name to buy championships. Lundqvist is definitely the most overrated goalie in the league. The guy is huge in that net, he is most likely wearing twice as many pads as any other goalie to take away shooting areas. I can't stand it.
The New York Rangers are the 2nd worst team in the NHL behind the Boston Bruins but I vote for NYR because they need to be 2nd and because they are violent against the Montreal Canadiens. They injured Carey Price in 2014 and they injured a lot of players from the Habs. They have no respect against the Canadiens and they should not even be a team those damn Rangers cheaters.
The only thing worse than a Yankee fan is a Ranger fan. Even worse is someone who suddenly becomes a Ranger fan (or any other team) when they finally get to play post-season. It's ok to hope they win because your husband is a big fan. It's NOT ok to claim you've always cared about the sport when I've known you for 30+ years and never heard you mention it until two weeks ago.
The FANS are so arrogant. They think lundqvist is God! Even though he has never one a stanley cup. They can't admit that the Rangers have flaws. The Rangers are the most overrated team in the league!
12
St. Louis Blues

The St. Louis Blues are a professional ice hockey team in St. Louis, Missouri. They are members of the Central Division of the Western Conference of the National Hockey League.
Team totally sucks! It's anger-generating how you have outrageous fans of a team that hasn't even won the Stanley Cup, is located in a baseball city (hint- the Cardinals), ENOUGH SAID! The Blues fans are giving themselves the "blues", let's put 'em out of their misery- Dear NHL, relocate the ' team!
I hate the blues because they play a very annoyingly physical game and because they have very unsportsmanlike players that take out their anger on the other players. Its not safe for the players and its just not fun to watch. Although, I must admit they have a really good penalty kill.
I mainly hate the Blues because of their fans. Not just any fans, their KID fans. They are obnoxious kids who scream at the top of their lungs, and Louie is a rip off of the Care Bears. Seriously, can't these kids just shut of for once?
A team with no Cups I don't hate them but they suck never won a cup. As a Hawks fan I hate Detroit because they are WORTHY RIVALS. The Blues are wanna be rivals. I think the Wild will have won a cup before this team. And Wild started in 2001. I don't hate them but I'm just saying they are trying to be rivals with Chicago. Go Hawks
13
Florida Panthers

The Florida Panthers are an American professional ice hockey team based in the Miami metropolitan area.
I hope this team gets kicked and banished forever from the nhl. Who cares about bad sportsmanship tell me how many people even care about hockey down there.
I hate this team. Thanks to bettman they exist. I don't get it. the teams from the southern states are big and up in canada or states that are near canada don't have big teams. This is canada's game bettman. You need to quit. Message to bettman:
You don't care about the fans.
You are the most hated person in the NHL and Canada.
You need to quit ignoring canada.
You are most hated person by canadians. I even heard that a few fans in the U.S hate you. mostly Canadians hate you. for most americans if they can't watch hockey they will watch football instead. because to americans it's way better. and most americans don't even like hockey and don't know who you are. also how many people in florida even know what ice hockey is? talk to people in florida and see if they know anything about hockey. I bet you 99% of those born in florida would not like hockey. and besides they have one team named after the state and another named after a city in the same state. so basically the cup ...more
The cup has been to florida before. To the lightning. So florida has won a cup. They are the same thing different team that's all.
Florida should not have two teams, The panthers don't even have fans. Tampa is at least a good team.
14
Tampa Bay Lightning

The Tampa Bay Lightning are a professional ice hockey team based in Tampa, Florida. It is a member of the Atlantic Division of the Eastern Conference of the National Hockey League. The Lightning have three Stanley Cup championships in their history, in 2003-04, 2019-20, and 2020-21.
I always hated this team, but with them winning the 2021 cup with almost 20 million dollars over the cap, and stopping the legendary Cinderella run of my team, I've grown to absolutely despise this team. Not to mention Calgary being my second favorite team, and how they were supposed to win the Cup in 2004, but of course Tampa won and stopped the Flames legendary Cinderella run. Tampa Bay just sucks so much.
I hate this team. I hope they get kicked out and banished forever out of the nhl. I mean I know it's bad sportsmanship to say that but for 1 the lightning and panthers are both in florida. For two florida does not get hockey weather. They should focuse way more on football and baseball than hockey. And Steven Stamkos is probably there only Canadian player. All the others are russians slovakians americans and czlslovakians.
How does this team piss you off dude? They are both florida. So since the lightning won the cup against the flames in 04 and that tampa and florida are the same you could say that the florida panthers have won the stanley cup before.
Remember when Tampa was first in the league and everybody was like "OHH TAMPA IS GOING TO WIN THE CUP". Then they finish 62-16, then in the playoffs they get swept in the first round. What an embarrassment just because they were first place doesn't mean they're going to win the cup (not saying they're not going to). This team has to be one of the most overrated contenders in the NHL.
15
Carolina Hurricanes

The Carolina Hurricanes are a professional ice hockey team based in Raleigh, North Carolina. They are members of the Metropolitan Division of the Eastern Conference of the National Hockey League.
The city is too hot, no one supports them, there jerseys suck, there logo is disgraceful, and they just are HORRIBLE!
Act like Whalers fans should embrace them after they essentially replaced the team. No thanks.
16
Buffalo Sabers

The Buffalo Sabres are a professional ice hockey team based in Buffalo, New York. They are members of the Atlantic Division of the Eastern Conference of the National Hockey League (NHL).
How do you hate them now? These fans are actual fans, that know a thing or two about hockey, unlike fans in Los Angeles. Also, if you're a sabres fan, you have every right to be pissed off. The 1999 cup finals was a joke. The stars won by a controversial goal that should've been disallowed.
Their fans love to talk trash on social media.
What do you like about the buffalo sabers? are you from buffalo?
Who spelled their name wrong?
17
Edmonton Oilers

The Edmonton Oilers are a professional ice hockey team based in Edmonton, Alberta. They are members of the Pacific Division of the Western Conference of the National Hockey League.
Oilers defiantly have a chance at winning the 2018 cup. A lot of people are thinking about the past oilers, they are a totally different team than 2 years ago. They can easily win the pacific division, and are only going to get better. A lot people hate them because they are actually good now, and because they might be leafs fans. They are a young team with lots of potential.
They play dirty, have sucked since Gretzky, won so many lottery drafts, yet still can't win, they also probably get the lottery draft wins by banging the front office.
Beacus they just suck, the worst thing is they used to be great everyone loved them now they just suck they don't play very good the only Oilers game I like to watch is Flames vs Oilers.
Oilers suck they purposely lose every game so they get first round draft picks
For example Conner mcdavid
Like what?!?!?!
18
Dallas Stars

The Dallas Stars are a professional ice hockey team based in Dallas, Texas. They are members of the Central Division of the Western Conference of the National Hockey League.
A hockey team really moved from Minnesota to play here?
Last hated team in the league. I'll take it
Dallas has a hockey team?
Hate Cowboys and stars
19
Colorado Avalanche

The Colorado Avalanche are a professional ice hockey team based in Denver, Colorado. They are members of the Central Division of the Western Conference of the National Hockey League. The Avalanche are the only team in their division not based in the Central Time Zone; the team is situated in the Mountain ...read more.
Unbearable scummy fan base that just can't stfu about how good macfraud is. This is what happens when basement dwellers suddenly become contenders. I will quit watching hockey the day this POS franchise wins stanley cup.
This is my 2nd least favorite team, after the flames 2019 playoffs, they had to tie it late in the 3rd and win in overtime twice in game 2 and 4, and disappoint me in the regular season twice with oilers and once with golden knights
After the Nordiques roster retired... Well... No fizzle in the tank! No suprise!
Shut up, we have cups in our history unlike St. Louis *cough cough*
20
New Jersey Devils

The New Jersey Devils are a professional ice hockey team based in Newark, New Jersey. They compete in the National Hockey League (NHL) as a member of the Metropolitan Division of the Eastern Conference. The club was founded as the Kansas City Scouts in Kansas City, Missouri, in 1974. The Scouts moved ...read more.
What is this team doing so low? They're the most boring active team. All they do is "the trap". Sure, it marginally works but it sure makes for one dull, slow game. Hockey is meant to be entertaining. The trap is not entertaining to watch. Defensive hockey is boring hockey.
This team is not annoyig like most teams. Most teams that are worse play dirty, or are arrogant, and even just do so consistently well that they just start to annoy you. But this team is none of those things, they are just so boring to watch. The game seems to drag on forever.
In my opinion, the game itself is not a "trap" it is indeed entertaining, and if you have a problem with this team, and think its boring, I bet the Rangers would like to hear that. You don't know anything about hockey dumbass.
The only reason they did any good in the past was because of Scott Stevens and Martin Brodeur. Missing the playoffs seems to be the status quo for New Jersey.
21
Vegas Golden Knights

The Las Vegas Golden Knights are a professional hockey team based on Las Vegas. They are members of the Pacific Division of the Western Conference of the NHL.
Classless whiners with a sense of entitlement after being handed one of the best expansion rosters in history.
Entitled fan base given an instant contender, they have no clue what it's like to suck for a few years. Screw Vegas.
Screw them. All throughout the 2019 playoffs they were targeting Tomas Hertl. What a classless act from a new team.
22
New York Islanders

The New York Islanders are a professional ice hockey team based in the New York metropolitan area. They are members of the Metropolitan Division of the Eastern Conference of the National Hockey League.
The WORST fans. Nothing against the team a really. But the fans make them intolerable. They just hate other teams because they sucked so much for so long. Obnoxious and loud
When this team was bad from 2017-2018, then John Tavares left to the leafs. then in 2018-19 they had a good season, the fans blamed John Tavares when they were bad those 2 seasons. First round sweep the penguins then get swept by Carolina. This team is garbage anyways.
Islanders fans think they're great because they won 4 straight cups in the 80s meanwhile they're the worst team in the NHL since and make a franchise like the Rangers with all their failures seem great in comparison.
Pretty hardcore fans on the island! Always looking to pick a fight with an opposing fan
23
San Jose Sharks

The San Jose Sharks are a professional ice hockey team based in San Jose, California. They are members of the Pacific Division of the Western Conference of the National Hockey League.
From childish low IQ juvenile 'fans" to whiny coach and players this franchise is embarrassment to the league. Also their commentators are just as pathetic and delusional as their fanbase. Just listen to brody Brazil and teal town USA. It's pretty funny to watch san jose sharks getting stomped by a brand new expansion team and their salty fans, coaches and players constantly whines about vegas golden knights.
I don't understand why fans of teams like the sharks beat up on teams like Toronto because they can't get out of the first round and you don't have a cup in the last 55 years. Like seriously this team is a walking excuse they've had the teams to win the cup almost every year and they choke. Come talk to me when you win a cup because if you don't win it doesn't matter what round you go out in.
Shameless POS team that probably bribed the refs in the playoffs because they couldn't beat the knights in clean, honest game. Trash coach, trash fans, trash players. This clowns were 9 minutes away from being shutout and be eliminated from first round. This disgusting organizations need to change their name to san jose cheaters.
Ref jose screwed over 3 teams in the playoffs and karma has finally bit them in the butt. They are 3rd worst team in the league, still no cups, full of bad contracts. Enjoy your rebuild next 10 years, you bottom feeding cheaters!
24
Ottawa Senators

The Ottawa Senators (French: Sénateurs d'Ottawa) are a professional ice hockey team based in Ottawa, Ontario. They compete in the National Hockey League (NHL) as a member of the Atlantic Division of the Eastern Conference. The Senators play their home games at the 18,652-seat Canadian Tire Centre, ...read more.
Definitely top five for dirtiest team in the league, they like to hit men while they're down and let the refs give them the go ahead. Almost like they pay off the refs to jerk each other off while the game is going. Take a cheap hit whenever they can get away with it.
I like this team. Too bad that dumbass bettman tried to get rid of em. I mean ottawa is the capital of all canada why thenhell would bettman try to get rid of this team? also they have a lot of fans.
Worst fan base. All they do is complain and the team is a bunch of dirty players.
Why you hate ottawa senators?
25
Arizona Coyotes

The Arizona Coyotes are a professional ice hockey team based in the Phoenix suburb of Glendale, Arizona.
Will never get how this isn't in the top five.
Love this team so much
PSearch List