Top 10 Worst NHL Players of All Time
The Top Ten
1
Connor McDavid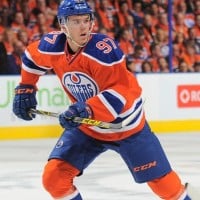 Connor McDavid (born January 13, 1997) is a Canadian professional ice hockey centre and captain for the Edmonton Oilers of the National Hockey League (NHL).
What is wrong with mcdavid?
2
John Scott
A household name to hockey fans, the tales of John Scott's final season in the NHL don't come without 7 prior seasons of uncomfortably atrocious gameplay. An enforcer who bounced around 7 different teams, John Scott holds the 7th worst points/gm in NHL history (0.04 points/gm), scoring 11 points over a 286 game career, statistics so infamously abysmal that a fan petition gained traction and successfully submitted John Scott as a division captain to the NHL All-Star Game in 2016 in an attempt to send the worst player to the star spectacle. He would later captain his division to a tournament win and subsequently be named MVP of the weekend festivities. The NHL has since rescinded the option for fans to vote players into the NHL All-Star Weekend, capping their vocal meddling behind the scenes to prevent the phenom from ever happening.
3
Bill Mikkelson
Despite only spanning a career that lasted 4 years and stemming from a prestigious hockey family, Mikkelson added to said prestige through being noted as one of the worst defensemen of the 70s. Through 147 NHL career games, Mikkelson presented such immensely terrible defensive play to garner an NHL season record low +/- of -82 over 59 games with the inaugural 1974-1975 Washington Capitals, a feat which has never come close to being topped, the closest being a -65 the following year by Larry Johnston, and most recently a -46 in the cancelled 2019-20 season by Andreas Athanasiou.
Owns an embarrassing nhl record for lowest plus-minus rating of -82 in one season for the really really bad 1974-75 Washington Capitals. It doesn't get much worse that.
He is one of they worst no wait he is the worst. I don't understand Conner Mcdavid is the best hockey player at the moment.
4
Bob Stewart
Over a 9-yr career spanning the whole 70s decade, Bob Stewart spent his time over five teams including two failed expansion franchises. He amassed 809 PIM and a +/- of -257, the absolute worst in league history, and within almost half the games as his closest contender.
5
Alexandre Daigle
One of the most notable draft busts to go first overall, Alexandre Daigle spent a 10-yr career chasing the limelight and ended up with only shadows. Daigle never amounted to the hype which drafted him first overall, which notably quoted him attributing relief to his draft position by claiming that "no one remembers number two." Undisciplined behavior and a notable inhibition for working hard brought the Ottawa Senators into toxic locker room relations, driving many from the team including captain Alexei Yashin, and held disdain for the team's staff, going as far as to claim a false bomb threat on a team official while chatting with a flight attendant. These off-ice antics and a faltering on-ice presence caused him to exit the game at just 25, while the player who went 2nd overall would go on to a Hall Of Fame career.
The very definition of a "bust." He made every team he played for worse. The modern analogue to him is Jonathan Drouin.
6
Matt Cooke
An ironman of over 1000 played career games, Cooke spent a 16-yr career as one of the league's most formidable pests and detestable cretins of the 21st century. Although a positive on-ice performance allowed stability to his career, he became infamous in the league for his undisciplined, reckless physicality which sought to directly attack players in vulnerable positions, most notably cheapshotting Bruins veteran Marc Savard in an incident that indirectly ended his career and prompted the NHL to address rule changes to discourage such on-ice incidents. Despite winning the Fred J. Hume award as Vancouver's unsung hero in 2003, what transpired in the rest of the career left the hockey world viewing him as anything but.
7
Steve Buzinski
"The puck goes inski." That nickname says it all. He played fewer games but was arguably even worse than Ken McAuley, the other WWII Ranger goalie on this list
8
Patrik Stefan
The most infamous draft bust to go number one, Patrik Stefan has become notable for two prospects of his 7-yr career. Despite his first overall position and his acclaim as the Atlanta Thrashers' first ever draft pick, Stefan never amounted into the quality player the position should bring, struggling to maintain a roster position with performances akin to his junior years expected from him. Never posting higher than 40 points in a season, Stefan became infamous in his last NHL season for failing to score on an open net in the dying seconds of a game that led the opposing team to return the puck the other way and score to tie the game. Stefan retired from NHL play at the end of that season at the age of 27.
9
Sean Avery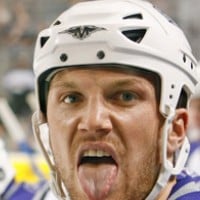 Sean Christopher Avery is a Canadian former professional ice hockey player for the National Hockey League.
Notable for his game-changing playstyle as an agitator and enforcer, Avery spent the vast amount of his 11-yr career riling the skin of any and every player both on and off his team to sometimes felonious amounts. While his physical playstyle earned notable ire from hockey fans, amassing 1533 PIM (penalties in minutes) over his career and leading the NHL in PIM on two separate occasions, Avery was polarized in hockey circles for his harassment and bullying of players, once fined for mocking an opponent's teammate for their cancer treatment, and even gaining notoriety as a locker room toxicity when revelations surrounding a release from the Dallas Stars revealed many players and staff on his own team found him to be a ruinously outrageous presence, notably by then Dallas Stars coach Dave Tippett and captain Mike Modano. Despite this, he still retains a notable positive outlook by fans for his antics involving Martin Brodeur during the 2006 playoffs, and his recurring feuding with ...more
10
Zenon Konopka
Otherwise known as "Zenon the Destroyer", Konopka spent his entire 9-yr career over 7 teams, leading the league in PIM (Penalties in Minutes) in two back-to-back seasons. The rest of his game, however, struggled immensely, and his niche role often found him scratched as a 13th forward in the latter half of his career. With an average TOI/shift of 0:36 (4th worst, >100 games) and a 0.07 point/gm average over his career (10th worst, >100 games), a violation of the NHLPA's doping policy prompted an end to his NHL career.
The Contenders
11
Tony DeAngelo
Although allotting himself a still continuing 6-yr career, DeAngelo has developed himself a mushroom cloud of negative reputation veiling subpar hockey skill. He has gained notoriety for his on-ice and locker room verbal altercations, where he was suspended four times in one junior year, twice for abuse of a teammate and twice for abuse of officials and management. Often scrutinized by coaching staff as this verbal abuse persisted into his NHL career, he was often benched for off-ice altercations, and most notably got into a brawl with goaltender Alex Georgiev off-ice which suspended him from the NY Rangers indefinitely. Coupled with on-ice statistics of averaging 3.04 giveaways/60min (6th worst among defensemen) and social media presence prodding far-right extremist views, DeAngelo is among the most hated names in present-day hockey.
12 Andre Racicot
13 Jack Lynch
14
Sidney Crosby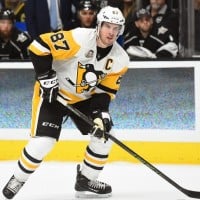 Sidney Patrick Crosby ONS (born August 7, 1987) is a Canadian professional ice hockey player who currently serves as captain of the Pittsburgh Penguins of the National Hockey League.
He's a bad captain for Pittsburgh!

Two Conn Smythe Trophies make him even worse!
15
Tom Wilson
Dubbed the most hated player by social media with a 47.9% negative vote, criticism has plagued this enforcer-turned-power forward over his 10-yr career. Receiving immense notoriety for sometimes gutless physicality, Wilson has been referred to the NHL's disciplinary board a whopping 13 times from 2015-2021 and receiving 30 games worth of suspensions, a figure often regarded as too little, receiving such heavy notoriety for the DoPS' inhibition to punish Wilson for his actions, one instance involving grabbing a player's hair and slamming their head on the ice multiple times going without disciplinary action. His on-ice performance has, however, been of positive note, which has left him a fan favorite to his team's fans, and despised by all other regions of North America.
16 Warren Skorodenski
17 Alek Stojanov
18
Jay Caufield
All size, no skill.
19 Jason Bonsignore
20 Alexander Svitov
21
Brad Marchand
Don't kiss me to!
22
Vesa Toskala
Vesa toskala is a big time fat loser who should not have even played in the nhl. he let in so many bad goals I lost count.
23
Wayne Simmonds
It's not even hockey. I don't know what the heck he's doing out there. Only Wayne Simmonds could flush an entire season down the toilet because he couldn't stay out of the box. He avoids stupid penalties, flyers go to round 2, he couldn't do it because he just flat out sucks.
Don't take my word for it. Pick a game he's in and watch it. Any game. Count the dirty, cheap shots. Cast your vote. Thank you.
Can't figure why he's even playing.
24
Henrik Lundqvist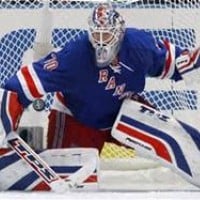 Henrik Lundqvist is a Swedish professional ice hockey goaltender for the Washington Capitals of the National Hockey League.
25 David Clarkson
PSearch List