Most Overrated NHL Players
The Top Ten
1
Sidney Crosby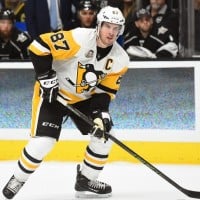 Sidney Patrick Crosby ONS (born August 7, 1987) is a Canadian professional ice hockey player who currently serves as captain of the Pittsburgh Penguins of the National Hockey League.
The truth is that malkin is the real face of the penguins, Crosby is thought of as the best because he is a forst liner on a team malkin carries. I believe he is the dirtiest player. Ever see a penguins game with a call against the penguins? I haven't. Also, he is known for diving and embellishing, but when he does so, the other team gets the penalty, it's just not right and is a disgrace to hockey. I can't believe he is thought of as the best. He isn't even on the top 20 right now if you ask me. He is always getting injured, and that hurts the team when your captain is gone. It's time the fans take a stand against the overprivilaged penguins and noncalls. Thank you very much for your time and keep your head up out there.
Crosby is fine in the regular season but is extremely inconsistent. So when you are thought to be a top 5 player in the nhl you expect Superstar level which crosby is not.
But Crosby's main issue is the playoffs. He is a shell of his former self and honestly I would rather not have him on my team when playoff time comes around as he is taking ice from my valuble players
He's not a good captain and he is also inconsistent. He doesn't step up when needed hence the playoffs. He has no killer instinct and whines about everything. I'm baffled he's considered the best in the world. He's good but he's too immature to ever make an impact in my opinion. He's andy Sandberg on ice.
He did score the overtime goal agianst those damned yankees but you have to admit that he is overrated though. He is not the greatest hockey player in the world. I would say Gretzky is. He would make Crosby look like a joke. But still though he is a great hockey player.
2
Connor McDavid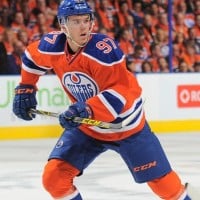 Connor McDavid (born January 13, 1997) is a Canadian professional ice hockey centre and captain for the Edmonton Oilers of the National Hockey League (NHL).
Can't call yourself the best if you can't get your team into the playoffs. End of story. Only the best can be considered and he isn't among them, points be damned.
He's not even the best player on his team but people will call him goat because he's canadian.
People can't admit to the Oilers having the best player ever. come on guys, just own it!
K, we all know that he doesn't even score the most points on his team, it's just him and draisaitl carrying this dumpster fire of a team that barely makes a 24 team playoffs
3
Dion Phaneuf
A 'pileon' is more use on the ice than Phaneuf right now. Too bad, when he was a Flame he played with passion and fought guys. Now the only thing on his mind is his huge salary.
He can hit, but that is about it.
Phaneuf is the leafs' best defenceman though, although he got traded
So sorry, I posted that when he was good, but now I think he should just retire
4
Rick Dipietro
Injury prone. Never lived up to the hype.
5
Todd Bertuzzi
Never the same after the Steve Moore incident.
Remember that nasty hit he did?
6
Nicklas Backstrom
If you are betting your franchise on Ovechkin you are doomed. You have to have a team! That includes at least 2 SOLID lines, 2 good penalty kill lines, an all around line that will do whatever the coach asks, and most of all A HEART! GKG! To quote an NHL rule: Rule 13 Composition of Team
A Team shall be composed of 20 players (18 skaters and two goalkeepers as per Rule 15 (a)(c)(d) - Players in Uniform) who shall be under contract to the Club they represent.
Ovechkin leads the caps. Without ovi he would be nothing. People also think of his "15 goals in 15 seconds commercial." Any nhl player can do that. He's nothing
7
Jason Arnott
Slow and can't score anymore.
8
Alexander Ovechkin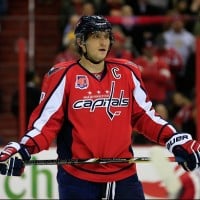 Alexander Mikhailovich "Alex" Ovechkin is a Russian professional ice hockey winger and captain of the Washington Capitals of the National Hockey League.
He stands in one spot and shoots. He's a cherry picker and never passes off. He does have a cannon, but that's it. He is one dimensional. I'll take Sidney Crosby any day.
Choke artist who won a singular time.
This is a joke
He Is one of the best, but he's overhyped, which leads to overrated
9
Jonathon Cheechoo
Yeah, a lot of people say Cheechoo was good thanks to Thorton. Couldn't agree more.
One good season thanks to Joe Thornton. All over for him now though.
10
Bryan McCabe
Had a few good seasons way back when.
The Contenders
11
Rob Blake
Passed his prime. Time to hang em up.
12
Jordan Staal
He is the best. People need 2 quit hating and start appreciating. GO PENS!
Compared to his brothers he has got nothing.
Should not be here
13
Nicklas Lidstrom
He is amazing. And yes he is on top 5 d men of all time.
14
Alex Kovalev
Everyone thinks he's an all star. Get Real.
15
Max Afinogenov
He's got speed, but that is about it.
16
Auston Matthews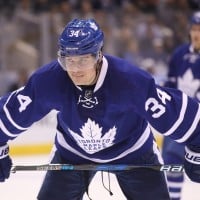 Auston Matthews is an American professional ice hockey player for the Toronto Maple Leafs of the National Hockey League.
It scares me how people actually think he is on par with McDavid, when he's not even in the same universe as him. TSN d rides this guy 24/7 and acts like he's a generational talent. He's definitely a good player, probably a franchise talent, but come on. All he can do is score goals and he hasn't gotten more than 80 points in a season so far. I think he is somewhere around Stamkos level not Lemieux, Gretzky, Crosby
Although he's got lots of talent, leafs fans think they'll win the cup every season because they have Austin Matthews but no blue line. He's not the next Wayne Gretzky, but leafs fans think he's better than Gretzky for some reason.
Was rated as one of the top 10 best current players in the NHL. What a joke.
Streaky player, little defensive effort, alright shot, TSN blows him up like he is Wayne Gretzky.
17
P.K. Subban
Terrible and overrated
18
Eric Lindros
If he stayed with the nordiques/avalanche, it would be a story where the avs would've lost the cups instead of winning.
19
Wayne Gretzky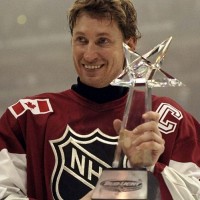 Wayne Douglas Gretzky CC is a Canadian former professional ice hockey player and former head coach. He played 20 seasons in the National Hockey League for four teams from 1979 to 1999.
Come on, nobody ever dared hit him and that is why he had all the space and opportunity to score all those goals and make all those assists. If Mario Lemieux was healthy and played the same amount of games, Mario would have easily surpassed Wayne's point total of 2800 or so.
Overrated! I hate how much people adore him! He isn't as good as people say! Connor McDavid has better skills!
20 Alexei Yashin
21
Jonathan Toews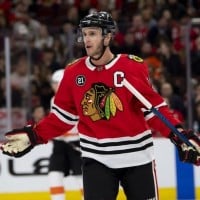 22
Ilya Kovalchuk
Greedy overrated selfish!
23
Patrick Kane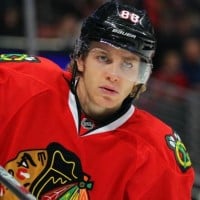 Patrick Timothy Kane II (born November 19, 1988) is an American professional ice hockey right winger for the Chicago Blackhawks of the National Hockey League (NHL).
24 Alexandre Daigle
25
Marián Hossa
If you know anything about Hockey Hossa is so underrated. He carried the Hawks Made Toews who he is today. Hardest worker on the team. Sad to see him hang them up.If you notice hawks are not playing as well. True leaders make other players around them better. Not built up by scouts and media TSN.
Yo this guy is amazing my favorite in the nhl and yes I am a hawk fan. Well the whole theam is my favorites.
PSearch List