Top Ten NHL Players of the 20th Century
The 20th Century was packed with great NHL players. From Maurice Richard to Wayne Gretzky. The National Hockey League began in 1917 and slowly started the ride to success. Before the 20th Century ended, the NHL had loads of amazing players and hall of famers. The question today is, which one do you think is the best?

The Top Ten

1 Bobby Orr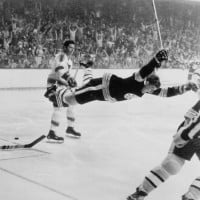 Robert Gordon Orr is a Canadian former professional ice hockey player, widely acknowledged as one of the greatest hockey players of all time.
I know almost everyone won't agree with me that Orr is the best NHL player of the 20th century. But he was so effective both offensively and defensively that it's hard to put Gretzky ahead of him. Because Gretzky couldn't play defense that well. He's got so many offensive achievements even though he was a defenseman, here are some of his NHL records.
-Most points by a NHL defenseman, with 139 (That's already insanely tough even if your a forward! )
-Most Assists by an NHL defenseman, with 102.
-Most 100 plus point seasons by a NHL defensemen.
-Highest plus minus in an NHL Season, with 124 (This record just proves that he's better than Gretzky for me)

There are my reasons he deserves 1st.
2
Wayne Gretzky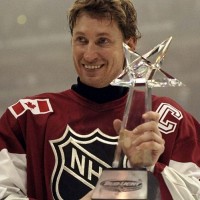 Wayne Douglas Gretzky CC is a Canadian former professional ice hockey player and former head coach. He played 20 seasons in the National Hockey League for four teams from 1979 to 1999.
How could I not put him second if I'm putting Orr first? Even though he was missing the defensive aspect of the game, he was incredibly offensive! In 1981-82 he had the most goals in a NHL season, with a whopping 92! His stats just show how extraordinary he really was, but without that defense I just couldn't put him first.
3
Mark Messier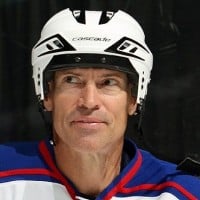 Mark John Douglas Messier is a Canadian former professional ice hockey centre of the National Hockey League.
And another greatly dedicated player to the game. I mean, an award was named after him, the Mark Messier Leadership Award - awarded to the NHL player that leads by example on the ice, motivates his teammates and is dedicated to community activities and charitable causes. And he was also an amazing point scorer, with the third most points by any NHL player, behind Jagr and Gretzky.
4
Gordie Howe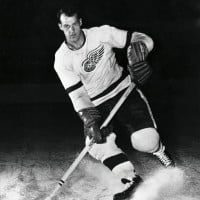 Gordon "Gordie" Howe OC (March 31, 1928 – June 10, 2016) was a Canadian professional ice hockey player. From 1946 to 1980, he played twenty-six seasons in the National Hockey League (NHL).
Gordie Howe was just phenomenal! He played a massive 26 NHL seasons, with 1767 games played! I had to put him third just because his dedication to the game, and he was a great player also. So because of those to facts I'm putting him third, and I think He greatly deserves it! Rest in peace Mr. Hockey!
5
Mario Lemieux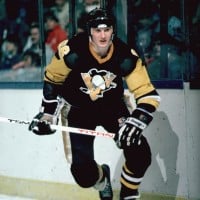 Mario Lemieux is a Canadian former professional ice hockey player and current owner of the Pittsburgh Penguins. He played parts of 17 National Hockey League seasons with the team from 1984 to 2006, assuming ownership in 1999.
Super Mario in my opinion was the only NHL player in the 20th century that was remotely close to Gretzky's offensive skills. He didn't even play 1000 games, and he had over 1700 points. I mean, doesn't that look like Gretzky stats? I also really love how the Penguins couldn't pay him enough money so they gave him the franchise! Anyway, absolutely amazing offensive player that will and already has gone down in history.
6
Jaromír Jagr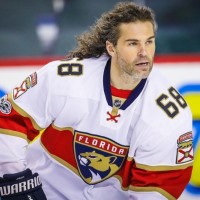 Another player with great dedication to the game. He almost surpassed Gordie Howe for most games played, with 1733. Only 35 more games in the NHL did he need to pass Howe. In my opinion the best NHL player born outside of North America! I hope he keeps on playing in lower leagues for a long time.
7
Ray Bourque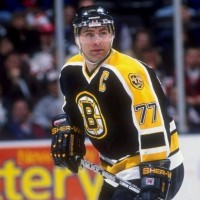 Ray Bourque was amazing! He got so many shots on a goal. He has the record for most shots in one game in the NHL, with 19! (That's incredibly hard to do) He also has the most shots by one player in the NHL all time. So it's unsurprising when you hear that he leads NHL defenseman for most points, with 1579. In my opinion the second best NHL defenseman of all time.
8
Dominik Hasek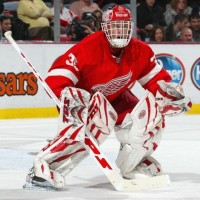 Dominik Hašek (born January 29, 1965) is a Czech former ice hockey goaltender. In his 16-season National Hockey League (NHL) career, he played for the Chicago Blackhawks, Buffalo Sabres, Detroit Red Wings and the Ottawa Senators. During his years in Buffalo, he became one of the league's finest goaltenders, earning him the nickname "The Dominator". His strong play has been credited with establishing European goaltenders in a league previously dominated by North Americans. He is a two-time Stanley Cup champion, both with the Red Wings.
Hasek was an absolutely amazing goaltender. He holds the NHL record for highest save percentage, with.922! And also has the most games played in the NHL as a European born goalie, with 735. He really was the reason Detroit won the Stanley Cup in 2002 and 2008. In my opinion the best NHL goaltender of all time.
9
Steve Yzerman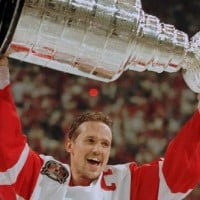 One thing I really like about Yzerman is the fact that during his time in the NHL he only ever played for the Detroit Red Wings. Another awesome fact about him is that he is the Longest-serving captain for a team in NHL history (19 seasons, 1,303 games) And he continues his NHL career, but not as a player, as the General Manager and Vice President of the Tampa Bay Lightning.
10
Patrick Roy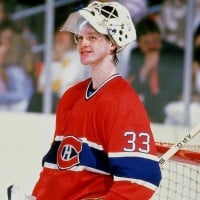 Patrick Jacques Roy is a Canadian former professional ice hockey goaltender and the former head coach and vice-president of hockey operations for the Colorado Avalanche of the National Hockey League.
It might seem surprising that Roy only won the Vezina Trophy three times, but during the time when he played there we're a lot of amazing goaltenders. I think he's the main reason he won all four of the Stanley Cups he won. He was an Amazing NHL goaltender who I think was and is overrated, but I do think He deserves to be at least 10th on this list.
The Contenders
11
Maurice Richard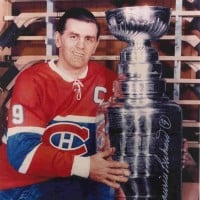 12
Mike Bossy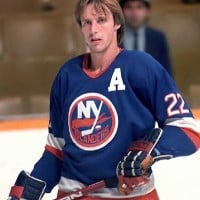 Michael Dean Bossy or, according to some sources, Michael Jean Bossy was a Canadian former ice hockey player who played for the New York Islanders for his entire career and was a crucial part of their four-year reign as Stanley Cup champions in the early 1980s.
13 Paul Coffey
14 Bob Gainey
15 Phil Esposito
16
Bryan Trottier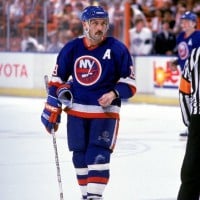 17 Marcel Dionne
18
Bobby Hull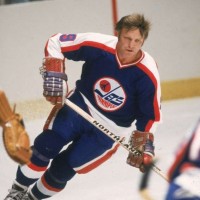 19 Eric Lindros
20 Brett Hull
21 Guy LaFleur
22 Larry Robinson
23
Tim Horton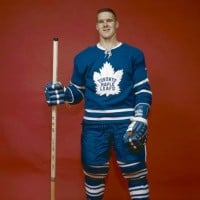 24
Joe Sakic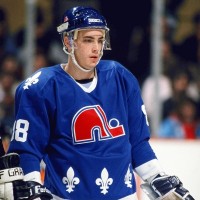 Joseph Steven Sakic (born July 7, 1969) is a Canadian professional ice hockey executive and former player. He played his entire 21-year National Hockey League (NHL) career with the Quebec Nordiques/Colorado Avalanche franchise.
25 Ken Dryden
PSearch List