Top 10 Greatest Soccer Players of 2000-2010
Honoring the greatest soccer players of the 2000s decade.

The Top Ten

1 Zinedine Zidane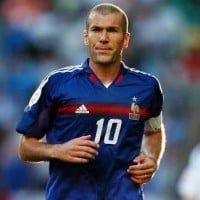 Zinedine Yazid Zidane, nicknamed "Zizou", (born 23 June 1972) is a is a French former professional football player who played as an attacking midfielder. He received many individual accolades as a player, including being named FIFA World Player of the Year in 1998, 2000 and 2003, and winning the 1998 Ballon d'Or. He is the current manager of Real Madrid.
Zidane was the maestro of the last decade. Perhaps the best midfielder in history. He had incredible ball control, amzing balance, technique, leadership, unbelieveble passing skills and he could read the game better than any other player. Zidane was simply on a different level to any other player
.
The best modern footballer. Great vision, understanding, passes, dribbling, finishing, headers, good at set pieces and long range shots. Fairly quick and agile. Just the best.
A fantastic player for club and national team. He is the most complete footballer I've ever seen!
Acc. 2 me he is the best player I have ever seen... His heading, his sublime touch, his dribbling, his ball control was just phenomenal. I can't describe him
2
Ronaldo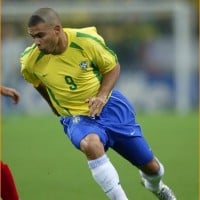 Ronaldo Luís Nazário de Lima, commonly known as Ronaldo, is a Brazilian business owner, president of La Liga club Real Valladolid, and a retired professional footballer who played as a striker. Popularly dubbed in Portuguese O Fenômeno ("The Phenomenon"), he is widely considered one of the greatest players of all time. As a multi-functional striker who brought a new dimension to the position, Ronaldo has been the influence for a generation of strikers that have followed. His individual accolades include being named FIFA World Player of the Year three times, and winning two Ballon d'Or awards.
Ronaldo was the world player in 2002, Zidane retired in 2006, Ronaldo still play's, and is important in the brazilian league. Plus Ronaldo in 99, won world player of the year, so there you go.
I think he's the best player in football history, he has speed, agility, skill, finishing touch, everything you can dream off in a striker.
Greatest striker I've ever watched, he has come back twice after very serious injuries, what he did in 2002 World Cup is unbelievable.
The best striker ever.

You could argue that he is not the best "player" ever, but he is the best "striker" of all time, without a doubt.
3
Lionel Messi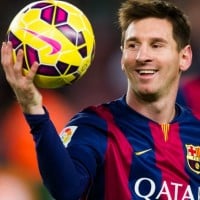 Lionel Andrés "Leo" Messi (born 24 June 1987) is an Argentine professional footballer who plays as a forward for Spanish club Barcelona. He is also known as one of the greatest football players of all time. He was born in Rosario, Argentina on June 24th, 1987.
If the Messi we were talking about was from 2011-onwards then I would rate him first but in the 2000s, Messi was only the best in the last year, so it would be too early to consider him greater than the likes of Zidane, Ronaldo (9), and Ronaldinho in my opinion.
Super quick, scores loads of goals and pretty unstoppable. Another reason is because he's won best player in the world in 2008 and 2009 and came second twice before. HE'S THE BEST EVER!
Theere is no one quite like Messi, amazing player to watch, and he is still young, and will get even better as he continues to play and eventually will be the greatest! Vamos messi!
He can change phase so well and do tricks a little only. Slows the game down gets defender relax for a second and then he takes off!
4
Ronaldinho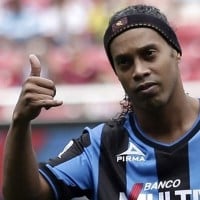 Ronaldo de Assis Moreira (born 21 March 1980), commonly known as Ronaldinho Gaúcho or simply Ronaldinho, is a Brazilian former professional footballer and current ambassador for Barcelona. He played mostly as an attacking midfielder, but was also deployed as a winger. Often considered one of the best players of his generation and regarded by many as one of the greatest of all time, Ronaldinho won two FIFA World Player of the Year awards and a Ballon d'Or. A global icon of the sport, he was renowned for his technical skills, creativity and dribbling ability, as well as his use of tricks, feints, overhead kicks, no-look passes and accuracy from free-kicks.
One of a kind. Probably the most creative player to ever play the game, his otherworldly impressive skill helped him to lead Barça to numerous championships and earned him some of the most prostigous individual awards. Watching him play is a mixture of amazement and pure entertainment. You can see the love he has for the game in every single match. If only he had been able to keep performing the way he had when he was at his peak, but he sure has been making a comeback this past season! The King could be returning!
During his era, it was impossible to even realize there were some other world class footballers like Ronaldo, Zizo, Figu and other superstars playing at that time, simply the magic he spread on the pitch has faded the greatness of the rest! when he wanted to be the best footballer ever to touch the ball, no body could stop him! and it is only when his form deteriorated that we got to enjoy what others got to offer! Privileged to witness him playing at his peak even it was just on T.V.! No matter what others say he is the best!
He's a wizard during his peak performance, no one can snatch the from his feet. The free-kick under the wall of players is brilliant play. When he enter the field everyone looking at his move, feet, and desire of his play. He's one of the art in football history. He's skills most of it comes from other players, but he improvise it, and well he is the best football of all time. No wonder.
The most player I enjoy watching the ball at his feet.

Bare in mind that I'm a Real Madrid fan, but the amount of skills he possesses is undeniable !

For me Ronaldo's dribbling is better but Ronaldinho is absolute magic, the way he touches the ball is something I don't think we will ever see again in any player. And as a bonus, he's always smiling.
5
Cristiano Ronaldo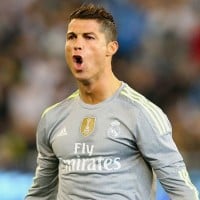 Cristiano Ronaldo dos Santos Aveiro (born 5 February 1985) is a Portuguese professional footballer who plays as a forward for Serie A club Juventus and captains the Portugal national team.
Not only has he shown his qualities on club level, Christiano has done the best he can for his country. I consider him one of the best if not in top % because he has proved his good not only in Madrid but in Lisbon and also in Manchester
He is abviously the best player in the world
He can almost do everything heading, scoring with both the feets, crossing, freekicks.
He constantly scores goals for madrid and saves their face against barcelona...
Young stars like hazard, gotze, bale have regarded him as the best player
An absolute legend

It's a mystery how his mind works, always striving to be the best, really a good example of how hard-work pays off !
He was not as good as in the 2010's but still one of the best of the 2000's it was remarkable how skilled he was at such a young age.
6
Steven Gerrard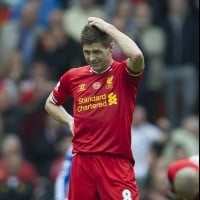 Steven George Gerrard (born 30 May 1980) is an English professional football manager and former Liverpool player who currently manages Scottish Premiership club Rangers.
He spent his career in a one-man-band, keeping an largely average team competitive through his own brilliance. He could tackle, pass and score all types of goals whilst also being an inspiration for his team. Tremendous leader who during this decade would have got into any team in the world.
Won the 2004-2005 CL campaign almost single handedly with numerous vital goals. Followed it up with a class match in the following seasons FA cup final with two beautiful goals. Has been the best midfielder in the world for a decade. In my opinion he's up there with Zidane, and he is better than Kaka! Liverpool legend who is still going strong!
He is without a doubt the most complete player ever! Excellent passing from through balls to cross field long passes. Excellent in the tackle, and composed with finishing. He can play in any position on the field from defense to striker and excel at it.
One of the best (if not the best) players of the last decade! Long balls, short passes, tackling, long range shooting, free kicks, penalty kicks... more over his leadership skills... you can't ask for more! The most complete player ever to play football! Legend!
7
Raul
Best scorring attacker of Champions League - Man who always knew where the ball will be - and so he was there to punch it into the net.
8
Thierry Henry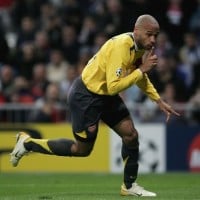 Thierry Daniel Henry is a French professional football coach and former player. He is the second assistant coach of the Belgium national team.
Henry is the best striker. Not because he scored 227 goals for Arsenal, or won Footballer of the year on three separate occasions, the golden boot on six different occasions (4 for the premiership, 1 conferderations cup, and 1 Euro 2000), was the go to guy for the undefeated 03-04 'Invincibles', as well as the leading scorer for the 08-09 Barcelona who won an unprecedented sextuple. That's not it at all! It's the fact that every single goal Henry scores seems to always be in the clutch, for the win, breaking a record. To put a cherry on top each goal is beautiful. An example, the bicycle kick he performed in May for the Red Bulls for the win. No statistic can describe such brilliance!
No way is Zanetti better than Henry. Look at the goal where Henry ran from inside his own 3rd against Zanetti, cut back, cut back again and scored against him. No way is Kaka better either. Henry in his prime can only be compared to Ronaldo and Zidane. He's better than Cron because he's smarter than CRon and he's better than Messi because take Messi out of Barcelona and he doesn't perform. Henry does. Henry has more assists than Xavi and that's Xavi's forte.
He knew how to play the game, he knew what he had to do to win. Extraordinary player, he could pass, he could score pretty much from any place in the field, he could dribble, he could make his teammates look better. What a player!
Anyone who didn't vote for Henry has no brains. Come on top scoring in the hardest league in the world (yes I said that) is just for little kids. He even proved his worth in the La liga and Serie A, and now the uprising MLS. By far th ebest player in the world
9
Pavel Nedved
Absolute legend. Epitome of a midfielder. He could pass, he could score goals, he could get past players and he had the strength.

Why he's so low in this list I'll never know.
Footballing god, could play anywhere in midfield and to come from a small-ish country like the Czech Republic (Czechoslovakia) be known as one of the best ever is truly an accomplishment!
Top 20 guy here what?
10
Francesco Totti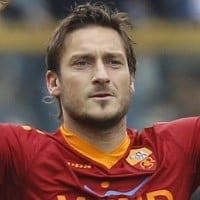 Francesco Totti is a former Italian professional footballer who plays for Serie A club Roma and Italian national team.
Not only a great forward able to score many goals in a season, the majority of these of a sublime class, but a great offensive midfielder with more vision than Xavi, in my opinion. A very underrated player. Just look at his goals against Sampdoria and Inter. Excellents freekicks too. A legend
The one and only same team from day one didn't care about the money didn't care about glory or trophies, loyal... golden foot, golden shoe oldest to score in champions ligue world champion 2006... no one will ever be as good in the heart and in the foot like him... he is a legend...
Otti is an artist of football, a true Number 10, a champion among the best in the history of Italian football.
Totti is an artist of football, a true Number 10, a champion among the best in the history of Italian football
The Contenders
11
Didier Drogba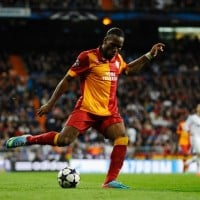 Didier Yves Drogba Tébily is an Ivorian professional footballer who plays as a striker for Canadian Major League Soccer club Montreal Impact.
Biggest crime: Drogba not winning a Ballon D'Or. Part of the Untouchables at Chelsea, carried Ivory Coast, magnificent career team-achievements.
As clutch as they come. No one dominated the air like drogba.
How come Drogba is not above fernando toress and many others in this list. easily fits in top 10
12
Andriy Shevchenko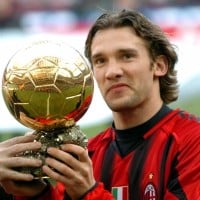 Andriy Mykolayovych Shevchenko is a Ukrainian retired footballer who played for Dynamo Kyiv, Milan, Chelsea, as well as the Ukrainian national team as a striker.
Devil from the East
He was one of the most spectacular players I ever seen when he was playing in AC Milan
13
Fabio Cannavaro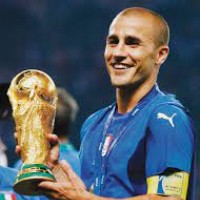 Cannavaro in my opinion is the third greatest footballer in history, the best tactical defender, best leadership I've seen, superb positioning, timing, ball dribble, and much more. He is the peak of defenders and captains, and an almost impossible player to equal.
He is the best defender of all time with his great positioning and sliding tackle
14
Rivaldo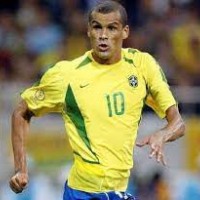 Should be much higher on the list!
Greatest of all time!
15
Cafu
Cafu definitely the best Right Back of this decade, name anyone who was better then this fenominal player. Attack and defense are great and he was part of the best AC Milan defense of all time: Maldini - Nesta - Stam - Cafu
16
Edwin Van Der Sar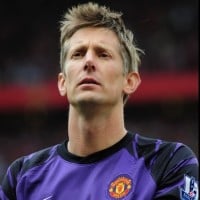 A great keeper
17
Kaka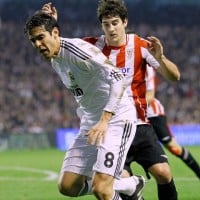 Ricardo Izecson dos Santos Leite, commonly known as Kaká or Ricardo Kaká, is a retired Brazilian professional footballer who played as an attacking midfielder for Orlando City SC in Major League Soccer and the Brazil national team .
Best of the decade. When in Milan at 100% he was way better than Messi and Ronaldo. Fastest player of his generation. Only player I would pay money to watch. Watch his games when in Milan at 100% and see how incomparable he is to Ronaldo and messi.
I think he was the best soccer player in the first decate of this century, if watch his career you see everything, he was fast, strong, smart, intelegance and tallented, when he played you would just enjoy.
Not the best player but definitely higher than Cannavaro or Pirlo if we're going to compare playmakers. Now he's back at Milan and once again rocking
Good attitudes, talented Brazilian with high individual skills and a good person in/out side soccer field.
Guess that says it all
18
Paolo Maldini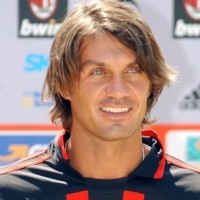 Paolo Cesare Maldini is a former Italian professional footballer who played as a left back and central defender. Maldini captained Italy for 8 years and AC Milan for 12, and was renowned for his leadership skills, earning him the nickname "Il Capitano", or 'The Captain'.
He is inestimable amiable adorable I love his amazing tackles he crazed rivals striker. he is best defender in soccer history he is unrivaled ALL OF AC MILAN
19
Fernando Torres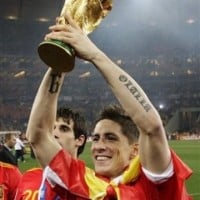 Brought glory to Spain in 2008 Euro. Besides one of the most brightest player in football history. A brilliant goalscorer and undoubtedly the best striker of Spain in history. A handsome and kind player still trying to win Champions league
He should be on top ten..he is nightmare to gk and one and only competitor for messi and ronaldo..still remember his Liverpool days he is far better than ronaldo
20
Frank Lampard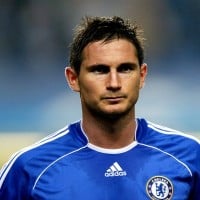 Between 2000-2010 its frank lampard, he brought glory to stamford bridge unlike all others who played in big clubs. Lampard made them big
Only behind Messi, CR7, Ronaldo, Ronaldinho and Zidane despite being only on of two BX's in the list which is arguably a more demanding role.
Top player, 200 goals as a midfielder in Chelsea, the most scorer midfielder in EPL history.
The best league, pl, and the pl player of the decade he is!.. No need to say anything
21
Nicklas Bendtner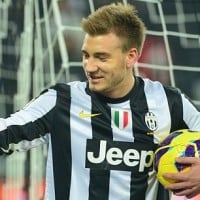 Better than Messi, Zidane, even Michael Jordan!
When he is on the run, rest of them just watch to fun!
The Bend, biatch!
That's a joke right?
22
Gianluigi Buffon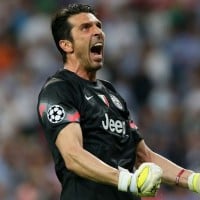 Gianluigi "Gigi" Buffon (born 28 January 1978) is an Italian professional goalkeeper who plays for Serie B club Parma. He is widely regarded as one of the greatest goalkeepers of all time, and by some as the greatest ever.
I love, love love to watch Buffon in goal. There is something very magical about him. Although Mr De Gea is fast approaching that number 1 spot for me.
23
David Beckham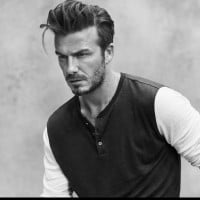 David Robert Joseph Beckham is (born 2 May 1975) is an English former professional footballer, the current president & co-owner of Inter Miami CF and co-owner of Salford City.. He played for Manchester United, Preston North End, Real Madrid, Milan, LA Galaxy, Paris Saint-Germain and the England national team, for which he held the appearance record for an outfield player until 2016. He is the first English player to win league titles in four countries: England, Spain, the United States and France. He retired in May 2013 after a 20-year career, during which he won 19 major trophies.
Maybe not as complete and good as zidane, Ronaldo, ronaldinho, cr7, messi, henry, pele, puskas, bergkamp, van basten and many others but surely top 3 of all time when it comes to free kicks, crosses and long passes.
Sure, beckham definitely wasn't as good on the wing as figo, ronaldinho, cr7, nedved, Giggs or even pires, but he should be top 100..
Unparalleled set pieces, inspirational captain, legend.
24
Alessandro Del Piero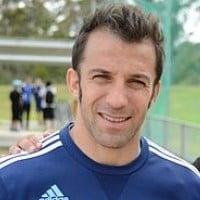 Alessandro Del Piero Ufficiale is an Italian former professional footballer who played as a deep-lying forward.
Great Leadership, he is simply one of the most loyal players in the world, took with Juventus down to Serie B. Has been captain forever and he won VM with Italy in a secoundary role but he was there. He nearly won the CL in 2003 a penalty shoot out was the difference between silver and gold. Del Piero is and has been one of the most important Juve players in this century.
Don't know who he is
25
Arjen Robben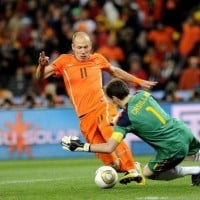 He is one of the greatest players of all time.. Its always good to see his attack technique and his athleticism..
Best of the best
PSearch List