Most Influential Music Artists Ever
1
Beatles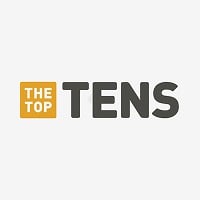 The Beatles were an English rock band formed in Liverpool in 1960. The members consisted of John Lennon, Paul McCartney, George Harrison and Ringo Starr. They were soon known as the foremost and most influential act of rock era. Rooted in skiffle, beat, and 1950s rock and roll, the Beatles later experimented ...read more.
Creative studio geniuses is what this group really were. This is their legacy and how they should be remembered and revered. Their commercial success was almost in spite of what they were doing rather than because of it. Don't forget they only toured for the first 3 years of their career and for the rest from the end of 65 until their split at the end of 69 they just locked themselves in the office. Yes they had to keep the record labels happy so they would throw out a number 1 every few months to achieve that. But it wasn't their focus and isn't how they should be assessed. Their ground-breaking studio recording techniques and experimentation are the core of this group, and they laid the foundations for the 50 years of rock and pop music that has followed, leaving no area of music untouched by their influence. They belong in a category entirely on their own. - gotlbh
John Lennon had the greatest voice of all time, and was the greatest lyricist of all time. Strawberry a Fields a Forever, A Day in the Life, In My Life, and Girl are some of the greatest songs ever. Paul McCartney is right behind Brian Wilson when it comes to melody. I mean Hey Jude, Let It Be, Blackbird, etc. George Harrison is behind Hendrix and Berry when it comes to most important guitarist, with songs like something, while My Guitar Gently Weeps, and Here Comes the Sun. And Ringo is a very talented drummer. This is the most important band of all time. They created the album as an art form with the help of Dylan and Wilson. They created the music video, the stadium rock concert, they changed studio recording almost 100%, and they inspired more people to pick up guitars, basses, drums, and microphones than any other musician ever.
I think that the Beatles are so influential. They changed all music forever. So many other musicians after them looked up to them and used them for inspiration on their music. They also showed how you can be free with your own body because they grew their hair out. They truly were great and oh so influential
Since the 1960's every artist has copied The Beatles, Michael Jackson liked them so much he bought their catalogue and covered their music. No one has been more imitated by top artists than The Beatles. Even the typical rock band format was established by them - most previous stars just sang and had back-up musicians, these guys ran the whole show, even deciding which songs to release and record their own songs when the record label wanted them to do covers.
2
Michael Jackson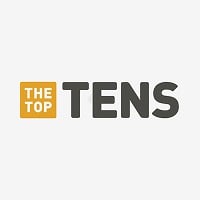 Michael Joseph Jackson was an American singer, dancer, and songwriter born on August 29, 1958 in Gary, Indiana and passed away on June 25, 2009. He donated (at least) a remarkable 500,000,000 dollars to charity. Michael is also known as The King of Pop (a title given to him by Elizabeth Taylor) or under ...read more.
The greatest artist, the greatest entertainer, a superb composer, a brilliant person in terms of business and making music and most importantly a great humanitarian and a good person though a bit odd sometimes but it is what made him magical, cosmic and unique... he broke a lot of records having 31 Guinness world records including best entertainer of all time, an artist who donated most to charities donating not less than $350 million, best selling album of all time, highest paid artist of all time and many more. He is the most popular and the most famous.. Though a lot of elvis and Beatles fans won't agree.. however wherever site you go, still Michael Jackson remains at the top.. moreover some may not say so especially if you're a westerner but the fact is that he is the most famous in the whole world, ask anyone, may it be illiterate, someone from the alps or someone who knows no civilization, if you mention the name "Michael JACKSON" then they'd all smile and say "hey I know that ...more - graciadolinobv
I do agree he's better than Elvis but definitely not ahead of The Beatles! - AliBab
Elvis Presley opened the doors worldwide for white people to listen to black music ( in the fifties they were separated at radios for Airplay ). B.B. King, James Brown, Little Richard etc... all said it. Elvis made black music popular. I'm not here to give critics at the talent of Michael Jackson but without Elvis, Michael would never made it in popularity ( not because of his talent but because of racial issues ) and therefore never be able to be influential. I think Elvis should be number one, The Beatles number two and Michael Jackson number three. Since we're not talking about talent or taste on this list but about influence I believe that my statement has some truth when it comes to popular cultural facts in the history of music. Don't get me wrong, I love Michael Jackson ( especcially his late seventies records and early eighties records ) but Elvis Presley deserves to be above him on this list.
Michael Jackson was by far the greatest entertainer in history of Show Business. Michael could do it all: Sing, Dance, Write music for himself as well as other artists, Compose, Organize, Choreograph everything that most artists including the so-called king of rock and roll could never do himself. Michael Jackson accomplished a great many things in his 50 years of life. He would have accomplished a lot more that he lived on. None of this begins to describe the magic and electricity Michael brought to show business and what he brought to the music industry. Not to mention all the money he's generously and selfllessly donated to charitable causes over the years. None of this begins to describe the magic and electricity Michael brought to show business in particular the music industry. In my opinion Michael Joseph Jackson, "The King of Pop" should be ranked number ONE!
There is no way the Beatles are more influential than Michael Jackson. People who voted for the Beatles need to get their head out of their ass because out of the us and UK no other artist has more influence in music than Michael Jackson! He revolutionized pop music and how music videos should be made
3
Elvis Presley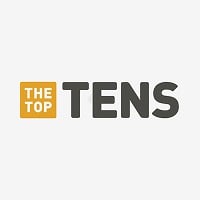 Elvis Presley was an American musician and actor. Known as "The King" He was mostly known for his number 1 singles including "Heartbreak Hotel" "Hound Dog" "Jailhouse Rock" "Love me Tender" Elvis debuted in the movie "Love me Tender" and focused less on his music and continued that way. ...read more.
He influenced many singers, many tried and failed to emulate him. He had an amazing voice, gorgeous looks and a magnificent stage presence. He stands alone in music history, a gift from God. The great Elvis.
His influence knows no bounds, people all over the world have fashioned their music careers on his style and thousands earn a living trying to imitate him. Elvis is still. 1 in 2019
Elvis influenced many all around the world and still does. He was the greatest cultural icon not just of the 20th century but who has ever lived. Those 2 above him are just imitators. Long may the king reign.
The greatest music influence in the history of this planet. He changed the world with his fantastic voice and persona. They all wanted to be like him, to look like him and to sing like him, but nobody could ever or will eer achieve such greatness as elvis, the king, a gift from God.
4
Jimi Hendrix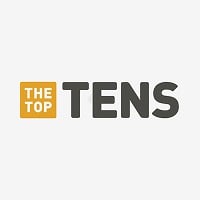 Jimi Hendrix (born November 27, 1942 - September 18, 1970) was an American rock guitarist, singer, and songwriter . Although his mainstream career spanned only four years, he is widely regarded as one of the most influential electric guitarists in the history of popular music, and one of the most celebrated ...read more.
Jimi Hendrix played from the heart, his soul was channeled through his music. He revolutionized the guitar sound and techniques. Inspired many of latter-day's great guitarists and musicians in general and continues to be an inspiration. Even 45 years after his death, he is the greatest guitarist that has ever lived. I unfortunately wasn't born yet to witness his powerful, beautiful and genuine performances, but I'm appreciative to be able to hear and watch him jam in videos. What a blessing to the whole world! Rest in peace, Jimi.
He was the first left handed guitarist and one of the first African American people or man to be so influential that when he died people were so sad they had many people go on a riot
Do you ever wonder if the musical landscape would be different if Hendrix would have lived another 50 years?
He played from the heart, his soul was channeled through his music. He revolutionized the guitar sound and techniques. Inspired many of latter-day's great guitarists and musicians in general and continues to be an inspiration.
Even 45 years after his death, he is the greatest guitarist that has ever lived. I unfortunately wasn't born yet to witness his powerful, beautiful and genuine performances, but I'm appreciative to be able to hear and watch him jam in videos. What a blessing to the whole world! Rest in peace, Jimi.
5
Queen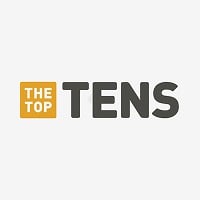 Queen are an English rock band formed in 1970. Members were Freddie Mercury (Vocals and Piano), Brian May (Guitar, Vocals), Roger Taylor (Drums, Vocals), and John Deacon (Bass Guitar, Vocals). Before forming into Queen, Brian May and Roger Taylor had played together in a band named Smile. Freddie Mercury ...read more.
Generic, pseudo-innovative pop band for the dumb masses.

If Queen never existed, music nowadays would be more or less unchanged. - Morpheus19
These guys deserve top spot. I'm 14 and even I know that they are the best.
QUEEN FOREVER NUMBER ONE. He inspired countless musicians and even till this day, he is acknowledged for his greatness. Despite Michael being slightly more popular than Queen, Queen has had much more influence to today's artists than you think. Maybe the mainstream hail Michael but the mainsteam sucks, if you actually look at the ones who don't suck like the Killers, Red Hot Chili Peppers, and blah blah blah... They don't suck and their inspiration's Queen. Sorry, Michael, you were great, but Queen's better.
Freddie had a unique/special singing voice in his expression of emotion, his range, and his use of vibrato and subharmonics. He was a talented pianist who, as Brian May said, played as if a drummer sat down at a piano and learned it; he had perfect timing. Roger Taylor's falsetto in the 70s is like no other, Brian May has always been a skilled (I love his runs and bends) with a pleasant warm tone to his singing voice, and John Deacon wrote several iconic bass- heavy hits in Another One Bites The Dust and Under Pressure, among others. These four really revolutionized music, even the music video, with their MV for Bohemian Rhapsody. I'll love them always
6
Bob Dylan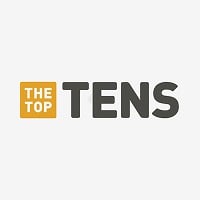 Bob Dylan is an American singer-songwriter, author, and artist who has been an influential figure in popular music and culture for more than five decades.
If you have listened to any music after the 1960s you are listening to music that was affected by Bob Dylan. Go look up on youtube the beatles comments on bob dylan and you can see the effect that he had on the greatest band in the history of music. Behind the beatles, he is the most covered artist of all time. He blended the depth of folk music with rock. He Sung blowing in the wind at the march on washington right before MLK jr gave his I have a dream speech. He didn't just change music He changed the world.
Bob Dylan makes the case for the most influential of all time. His popularity is surpassed by more famous acts such as the Beatles and Elvis but it can be easily argued Bob Dylan has been more influential. If there were a pedigree of musicians allowing influences and styles to be traced to the beginning of modern music, Bob Dylan would be at the very beginning.
He, along with the Beatles, made pop music acceptable as high art. The fact that he was recently awarded the Nobel Prize for Literature demonstrates how highly esteemed he is. My guess is that if you took a poll of musical artists popular over the past 50 years, Dylan would be voted the most influential.
Bob Dylan is more than a musician, more than a poet, more than "influential." He is one of the greatest story tellers in American history. His talent is unprecedented. He ushered in the hippie movement of the 60s, then quickly abandoned it. Didn't matter. He reimagined himself, and created some of the best music of any time: "Blood on the Tracks."
His poetry, his tale spinning, his musical prowess, is a treasure, and he has touched the imagination of countless artists in his wake.
7
Led Zeppelin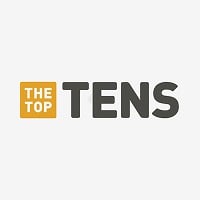 Led Zeppelin was an English rock band formed in London in 1968. The group consisted of Robert Plant (Vocal), Jimmy Page (Guitar), John Paul Jones (Bass, Keyboard) and John Bonham (Drums). The band's heavy, guitar-driven sound, rooted in blues and psychedelia on their early albums, has earned them recognition ...read more.
Best rock n roll band ever
THE BEST BAND EVER, objectively all band member are the best technical wise in their categories. Combined with their love for hard rock and blues and creativity in later years they are unprecedented and visceral almost enigmatic as gods of rock. I don't consider the Beatles a Rock Band they are more than that, but as the best rock band the throne goes to the hammer of the gods: LED ZEPPELIN!
Classic musicians in their own right. Their music is still popular, and can be heard around the world, on the radio throughout the day. Their timeless style, influencing and drawing in young and old fans alike.
Where would we be without legendary Led Zeppelin? Their music is so diverse and truly inspiring. You never get sick of Bonham's thundering drums, page's singing guitar, plant's bluesy screams and Jone's funky bass. In a relaxed mood? Zeppelin. In a workout mood? Zeppelin. In a mood where you want to punch through a drywall? Zeppelin. Want to be truly blown away? ZEPPELIN.
8
David Bowie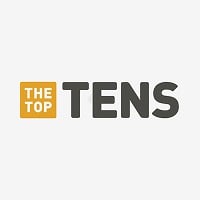 David Robert Jones, known professionally as David Bowie (January 8, 1947 - January 10, 2016) was an English singer born in London, the son of a fundraiser and a waitress. He is credited for his experimental and creative musical discography which has won praise and accolades for many critics and fans. ...read more.
I wanna kiss him he's just so god damn good. The likes of Blur and Oasis wouldn't of existed without this beautiful man
He was so ahead of his time! He created such unique music.Simply amazing
Bowie was something different. He came from the district of South London, but he was so serious with his music. He had so much character.
Why is he not up higher? He was very influential. BOWIE FOREVER
9
2pac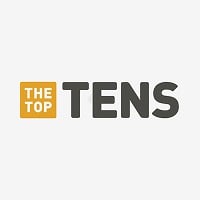 Tupac Amaru Shakur, also known as 2Pac, was an American rapper and actor born on June 16, 1971 in East Harlem, New York. Tupac sold over 75 million records worldwide and has been referred to in multiple major publications such as Rolling Stone as one of the greatest music artists of all time. 2Pac was ...read more.
2pac has got to be at least in the top 3, he was way more than just a rapper! He fight's for what he believes in and doesn't back down. Fought for women's rights and black rights against the goverment and police. He had a thug side to him because he was raised in the ghetto and at the same time a intelligent side when he tried to get his message across though his songs. His thug side was brought out even more when he was shot in 1994 and went to jail in 1995 for a crime he didn't commit. The system was always out to get him. Live by the gun, die by the gun.R.I. P
Though Pac is a great rapper, your missing two who should be way ahead of him, first james brown, the godfather of soul, without him he there would be no MJ or Pac. Your also forgetting the greatest lyricist of them all Biggie- he really grew up in the streets selling drugs and who not, as opposed to 2pac who came from a family of African American extremists, and actually live a middle class live and studied ballet and Shakespeare at a wealthy high school before he realized there was more money in rapping. I'm not trying to take anything away from him, I think he has just be slightly overstated on his influence in the music scene...slightly
cool
I think this list is very genre biased (90% of the options have some sort of rock basis). Also this list incredibly "baby boomer" biased, meaning the vast majority of artists on this list became popular during the baby boomer generation. This list speaks more on the demagraphics voting as opposed to who was truly was most influential in their genres, and in rap, no man is truly more influential than Tupac Amaru Shakur. (Kanye West and Radiohead are heavily slighted on this list due to the baby boomer bias).
10
Chuck Berry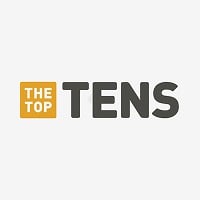 Charles Edward Anderson "Chuck" Berry was an American guitarist, singer and songwriter, and one of the pioneers of rock and roll music. He died on 18 March 2017.
Why are the Beatles number 1? The Beatles were emulated greatly by Chuck Berry these voters are clueless.
He should be closer to the top of this list.
Set the stage for a whole new generation of rock and he was black. In his time this was unheard of! He really is the king, Elvis is #2. - fireinside96
Modern music owes everything to Chuck Berry. He was arguably one of the first, if not the first, storyteller in music. It should also be noted how he incorporated a social movement in the song "Roll Over Beethoven", a song that signiefies rock and rolls increasing popularity, at the time. Without Berry, it's extremely difficult to see where music would be today.
The Contenders
11
Pink Floyd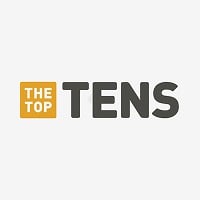 Pink Floyd was an English progressive rock band formed in 1965 in London, England. They achieved international acclaim with their progressive and psychedelic music. The band consisted of 5 members - David Gilmour (Vocals and Guitar), Syd Barrett (Vocals and Guitar), Nick Mason (Drums), Roger Waters ...read more.
I love Pink Floyd ( especially their psychedelic period ) but to say like one of the comments that they should be higher than Elvis Presley is ridiculous. The start of modern music begins with Elvis Presley in the fifties ( " Before Elvis there was nothing " said John Lennon once ) and when raw rock started to fade away in the sixties came the British invasion. The Beatles and many other groups came with a new sound based on raw rock ( Them, The Animals, The Kinks, The Yardbirds etc... ). Even Pink Floyd ( just listen to their Demos from 1966 ) were influenced by that. Later on Pink Floyd developed their own sound. But you can't in historical chronology put Pink Floyd before Elvis Presley in matter of influence because that doesn't make sense.
It's totally my opinion.I am not writing this to disgrace Pink Floyd, as I also want them to be higher on the list. But it's wrong to say that they should be above Elvis or Beatles. Yes there is no doubt they are great, even I listen to them more than any artist after Beatles and Eric Clapton. (And two of the Albums from my top 5 favourite albums are : "Wish you were here" and "Dark side of the moon")
Pink Floyd, the greatest rock band of all time on number 16? While Elvis Presley has been ranked higher than them! Pink Floyd deserve to be on #1 or #2
I would have voted for the Beatles, but Pink Floyd needed to be higher on this list. - Doom
12
Black Sabbath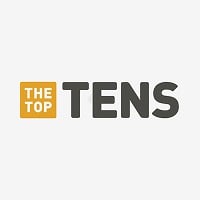 Black Sabbath were a Heavy Metal band formed in Birmingham, England in 1968 by guitarist and songwriter Tony Iommi, singer John "Ozzy" Osbourne, bassist and main lyricist Geezer Butler and drummer Bill Ward. ...read more.
The greatest of them all...
Without them my life would be worthless because metal would never exist...
They were one of the first bands to be METAL, and nothing else, so they laid the groundwork for all the metal music to come.
You can argue these guys are number 1,2,3 or 4. They started Heavy Metal which has become a giant genre or music. You ever go to Metallica, Slayer? These guys sell out everywhere. Underrated for sure
How is Metallica above Black Sabbath? Don't get me wrong, I like both, but without Black Sabbath there wouldn't be any metal at all.
13
Madonna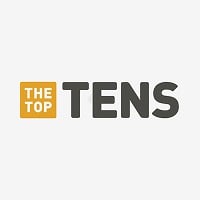 Madonna Louise Ciccone, known professionally as Madonna, is an American singer, songwriter, actress, and businesswoman. She influenced a lot of singers such as: Lady Gaga, Jennifer Lopez, Rihanna, Beyonce Knowles and Britney Spears. She is known as Queen of Pop and at modern pop culture specifically ...read more.
Madonna should certainly be ranked among the top 5. She's up there with Michael Jackson and Elvis Presley as a solo artist. EVERY female pop solo artist since her is directly or indirectly influenced by her. If you removed Madonna from history the whole pop landscape today would be unrecognizable. And I daresay her influence transcends the world of entertainment quite considerably too.
Most influential in the way that if you want it bad enough, you can effectively market yourself and dominate the pop world by being overtly sexual, controversial and self-promoting.
What about Bob Dylan, Paul Mccartney, Mick Jagger and Elton John?
Madge is on the same level with Beatles, Elvis or Frank Sinatra.
She makes the music history - Alexandr
14
Nirvana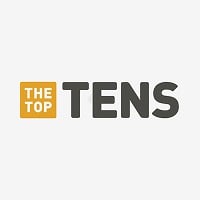 Nirvana was an American grunge band that was formed in Aberdeen, Washington in 1987. Nirvana disbanded after Kurt Cobain committed suicide in 1994. The drummer of the band, David Grohl, went on to start the Foo-Fighters, an alternative rock band. ...read more.
Completely changed the rock scene and greatly influenced music after the 90s
Affected Millions
Kurt god cobain, no more words
Nirvana brought grunge into the mainstream. Their story is interesting. They were the soundtrack to teens lives in the nineties. Iggy Pop said, and I quote,"Kurt Cobain was truly a nobody from nowhere who reached out and touched the world. And he may have touched it right in its wound"
15
Bob Marley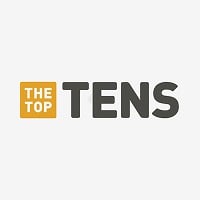 Robert Nesta "Bob" Marley was a Jamaican reggae singer, songwriter, musician, and guitarist who achieved international fame and acclaim.
Globally he is probably somewhere between 1 and 3. Put him lower than that and the list is biassed.
Not only did Bob Marley fight for the rights of Jamaica and other countries, actively, he also made a career after having to fight his whole life in a violent part of Jamaica. Then with his career he also fought for the rights of the world as his fame increased steadily and eventually, the whole world was his stage. I also consider him the first person in the world to actually Practice what he Preached
Not just an influential musician, but an inspiration to mankind.
He was one of the greatest people to ever be famous
16
The Rolling Stones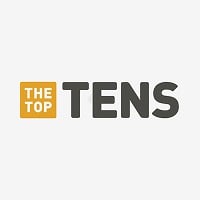 The Rolling Stones are an English rock band formed in London in 1962. The first settled line-up consisted of Brian Jones (guitar, harmonica), Ian Stewart (piano), Mick Jagger (lead vocals, harmonica), Keith Richards (guitar), Bill Wyman (bass) and Charlie Watts (drums). ...read more.
A band that has been performing for over 50 years.
They weren't the originators of blues rock but they made it their own and influenced many others in the process.
Keith Richards is not the most technical guitarist in the world and he knows that, he leaves it to people like Clapton and page. But no on compares to him and his rhythm. His variations in tuning means that when he plays it's the perfect tone for what he wants to achieve. Tom morello said himself that even though he's persisted for many years he still can't achieve the same sound Keith does with his riffs. Bear in mind Keith also did this without all the effects and distortion tricks of many other guitarists.
Mick jagger again another huge influence on music everywhere and has one of the most iconic although jittery dance styles ever(hence moves like jagger by maroon 5)
What other band can you just see a logo and automatically know who it is?
Ladies and Gentlemen...The Rolling Stones! There's a reason why The Stones are known as the World's Greatest Rock and Roll Band.
They are the best
17
Rod Stewart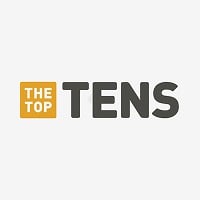 Roderick David "Rod" Stewart is a British rock singer-songwriter. Born and raised in London, he is of Scottish and English ancestry.
The Rod Stewart troll, again. - JoLeKosovo
Pearl Jam, Black Crowes, Rage Against The Machine and even the Sex Pistols claim they were influenced by Rod Stewart and the Faces. Need I say more? - phr
18
Prince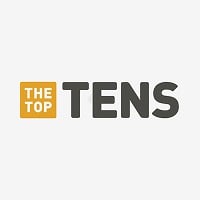 Prince Rogers Nelson (June 7, 1958 - April 21st, 2016) was an American musician, best known for being one of the most popular and influential artists from the 80s, with songs such as "Purple Rain", "Little Red Corvette", "1999", and "When Doves Cry" .
I saw him live on so many occasions, but only met him once. He was an interesting guy who had a different thought process to us normals... he remans the most inspirational guy I ever met in my life... he should be number 1
Rip to an icon who's shows were the stuff of legends. The soundtrack to my youth. He rocked therefore he was! The very best up there with the greats
How can this guy be after ANYONE? Almost everybody who plays music today is influenced by Prince to a degree...
With today's male artists copying his style, it's safe to say that he is the most influential, probably top 5. Plus, couldn't Prince play like 59 (? ) instruments?
19
The Who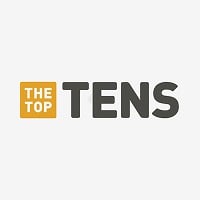 The Who is an English rock band formed in London, England in 1964. The most recognizable lineup was Roger Daltrey (lead vocals), Pete Townshend (guitar), John Entwistle (bass guitar), and Keith Moon (drums). They are best known for their live performances and hit songs Baba O'Riley, My Generation, and ...read more.
Basically any on stage pyrotechnics were thanks to these guys. They were the kings of wrecking instruments. Yes, it is true that it doesn't take much skill to destroy an instrument, but the Who were just so good at putting that into shows. Plus, Pete Townsend introduced the Windmill arm for guitarists - VaticanCameos
20
K.S. Chithra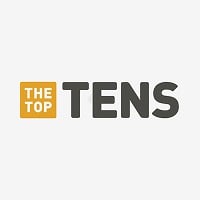 Krishnan Nair Shantakumari Chithra, often credited as K. S. Chithra or simply Chithra, is an Indian playback singer from Kerala. Chithra also sings Indian classical, devotional, and popular music.
She influenced other singers. They willing to sing like her. This is her success
If you hear chithra voice you easly influenced by her
She is not just so influential, She mean it
Who the heck is this? I've never heard of her.
21
James Brown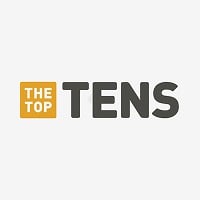 James Joseph Brown was an American singer, songwriter, dancer, musician, record producer and bandleader. A progenitor of funk music and a major figure of 20th century popular music and dance, he is often referred to as the "Godfather of Soul".
Bob Marley, The Rolling Stones, Michael Jackson and Prince all claimed him as a huge influence (with Prince and Michael claiming him as their primary influence). That alone should earn him a place on the top 10, but the fact that he's the most sampled musician ever and laid the groundwork for rap & funk should make him top 5. James Browns loops and yells and horn stabs will be featured on rap & electronic music forever, and his dance moves will be and were watched by any credible dancer that followed him. For him not to be in the top 10 is ignorant
Without The Godfather of Soul, there would be no King of Pop.
Without question, this guy HAS to be in the Top 10
Should be top 5
22
Buddy Holly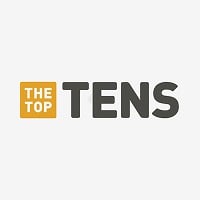 Buddy Holly, born Charles Hardin Holley (September 7, 1936 – February 3, 1959) was an American musician and singer-songwriter who was a central figure of mid-1950s rock and roll. He was a rising star when a tragic plane crash struck him down at age 22. ...read more.
Rock and Roll and all subsequent music would not be had it not been for the influence of Buddy Holly. What would music be like today if it weren't for that unfortunate plane crash in 1959?
He influenced bob Dylan, famously influenced the Beatles, the Rolling Stones, he was a very talented person.
I idolize the fella. And a part of the admiration is due to his immense influence. Charles Hardin sure was the man.
He influenced the Beatles and he was one of the first people to play a guitar like he did, it's known that John Lennon had the same guitar as buddy holly
23
Johann Sebastian Bach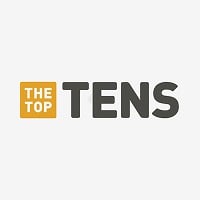 Johann Sebastian Bach was a German composer and musician of the Baroque period. He is known for instrumental compositions such as the Brandenburg Concertos and the Goldberg Variations as well as for vocal music such as the St Matthew Passion and the Mass in B minor.
For sure. Without doubt #1. #2 should be Igor Stravinsky. #3 should be Miles Davis. #4 and #5 should be John Cale and Lou Reed.
How the hell is he not 1
what
It sounds strange, but he isn't so inflential for todays music:
Where comes todays music from, let's see:

Rock comes (most) from rock'n'roll.
Rock'n'roll comes (most) from blues.
Blues comes (most) from work songs.

Let's do it with Pop:
Pop comes (most) from traditional pop
Traditional pop comes (most) from swing.
Swing is a form of jazz.
Jazz comes (most) from blues.
And we already know where blues comes most from.

What's about hip hop?
Hip Hop comes (most) from funk.
Funk comes (most) from Soul
Soul comes (most) from rhythm and blues.
Rhythm and blues comes (most) from (you know it) blues.
Blues comes (most) from work songs.

Ok what popular genres are there...

Heavy metal?
It comes (most) from blues rock.
Blues rock comes (most) from electric blues.
And electric blues comes from blues.

Punk rock? This comes from rock'n'roll... and we already know from what this genre comes ...more
Forgetting about Progressive genres which stem from Baroque Pop which as the name suggests takes huge influence from Baroque. - Idontreallycaretoomuch
24
Kurt Cobain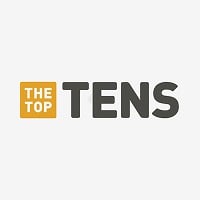 Kurt Cobain was born February 20, 1967, in Aberdeen, Washington. In 1987, he started the grunge band Nirvana, which became one of the most successful bands ever. He was a talented yet troubled grunge performer. Kurt Cobain became a rock legend in the 1990s with his band. He committed suicide at his ...read more.
Influenced a generation of musicians and song writers. Gone way to early.
better
He should be in the top 20 no doubt.
25
Adele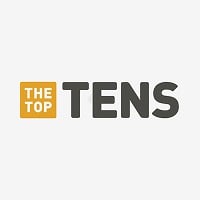 Adele Laurie Blue Adkins is an English singer and songwriter. Graduating from the BRIT School for Performing Arts and Technology in 2006, Adele was given a recording contract by XL Recordings after a friend posted her demo on Myspace the same year. She is best known with her international hit singles ...read more.
26
Ariana Grande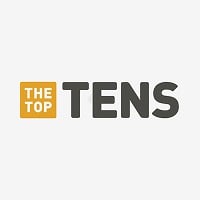 Ariana Grande-Butera, known professionally as Ariana Grande, is an American singer and actress. She was born on June 26th 1993 in Boca Raton, Florida to Joan Grande and Edward Butera. She is best known for her role as Cat Valentine on the Nickelodeon sitcom Victorious and its spin-off show Sam & Cat. ...read more.
How in the whole heck of the world is Ariana grande above BEETHOVEN. That's a swift no from me, dawg
She is the most influences person in my life. She has showed people that there is more to life sitting there and waiting for your dreams to come true she is saying if you want your dreams to come true then make it happen. She has gone though so much that I look up to her in my life.
She good
LOVE LOVE LOVE THE SONGBIRD
27
Beyonce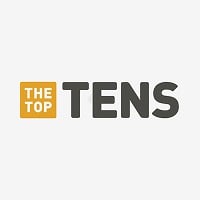 Beyoncé Giselle Knowles-Carter, is an American singer and actress, who started out in the popular pop/r&b girl group Destiny's Child. They had multiple top 5 hits such as "No, No, No", "Say My Name", "Bills, Bills, Bills", "Survivor", "Independent Women", "Bootylicious", and "Jumpin', Jumpin" from ...read more.
One of the best performers of all time. The ability to dance and keep your voice steady is so hard. She also doesn't age. Like at all
She's made tonnes of dance crazes which have swept the world into mimicking the dance. Like crazy in love, baby boy and the most influential music video - single ladies. - fisto77
Bow Down for the Queen. We love Beyonce
She is the best
28
Ludwig van Beethoven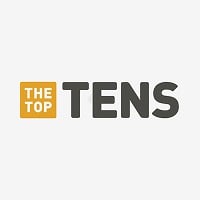 Ludwig van Beethoven was a German composer and pianist. A crucial figure in the transition between the Classical and Romantic eras in Western art music, he remains one of the most famous and influential of all composers. His best-known compositions include 9 symphonies, 5 piano concertos, 1 violin concerto, ...read more.
Great classical composer, but not the 2nd most influential. - Alkadikce
He is a very good composer
The inventor of the riff, basically. If it wasn't for his iconic duh duh duh duh symphony (Number 5 ), then nothing would be the same. Just think how many songs and genres rely on riffs - VaticanCameos
29
The Beach Boys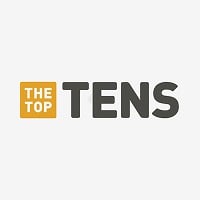 The Beach Boys are an American pop rock band formed in Hawthorne, California in 1961. The group's original lineup consisted of brothers Brian, Dennis, and Carl Wilson, their cousin Mike Love, and their friend Al Jardine.
The Beach Boy's Pet Sounds Album is the most influential album of all time. McCartney said this was his favorite and the album that inspired The Beatles to make Sgt. Pepper's Lonely Hearts Club Band, with it's innovative instrumentation.
One band that gave us genre defining brilliance, light hearted tunes and good Vibrations!
Punk Rock
Lo-Fi
Dream Pop
Progressive Rock - Idontreallycaretoomuch
30
Whitney Houston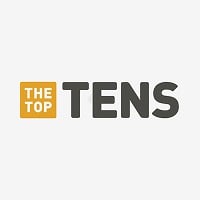 Whitney Elizabeth Houston (August 9, 1963 – February 11, 2012) was an American singer, actress, producer, and model. In 2009, Guinness World Records cited her as the most awarded female act of all time. Houston is one of pop music's best-selling music artists of all-time, with an estimated 170–200 ...read more.
"Preacher's Wife" said it all-this is what love sounds like.
She should be number 5 or 6
She is the worlds most famous vocalist ever hands down. - israel08
The Greatest Vocalist of all-time! She singlehandedly changed the way pop/soul singers deliver vocals.
31
The Stooges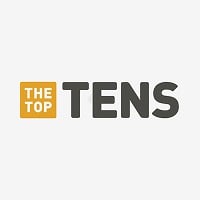 The Stooges, also known as Iggy and the Stooges, are an American proto-punk band from Ann Arbor, Michigan, first active from 1967 to 1974, and later reformed in 2003. Although they sold few records in their original incarnation, and often performed for indifferent or hostile audiences, the Stooges are ...read more.
Another American, iconic punk band. Search and destroy, forget about it. Amazing guitar, drums, bass, and vocals. The total package.
32
AC/DC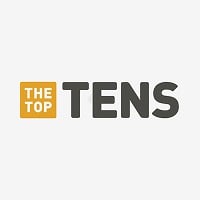 AC/DC are a Australian hard rock band, formed in November 1973 by brothers Malcolm and Angus Young, who continued as members until Malcolm's illness and departure in 2014 . They were fronted by Bon Scott until his untimely death due to alcohol poisoning in 1979, after which they hired Brian Johnson ...read more.
AC/DC ROCK LITERALLY
33
Frank Sinatra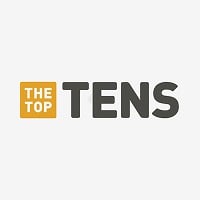 Francis Albert "Frank" Sinatra was an American singer, actor, and producer who was one of the most popular and influential musical artists of the 20th century. He is one of the best-selling music artists of all time, having sold more than 150 million records worldwide.
Why is Frank Sinatra so low when you literally put in his description that he was one the most popular and influential musical artists of the 20th century, he is one of the best selling music artists of all time, and yet he is put at 35. when he should be a lot higher on this list.
It's really not an accurate display in order. Frank ought to be on the top. His career outlived all of the others on here. His talent and his ability to touch the hearts of people surpass sensation. He is a legend.
Elvis before there was an Elvis. One of the smoothest and most vocally talented men to sing a tune.
Without Sinatra, most of this list wouldn't exist. And his body of work is the standard by which all others are measured.
34
Backstreet Boys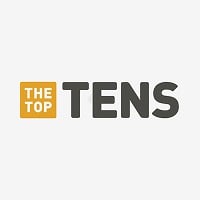 The Backstreet Boys are an American vocal group, formed in Orlando, Florida in 1993. The group consists of AJ McLean, Howie D., Nick Carter, Kevin Richardson and Brian Littrell.
35
Ramones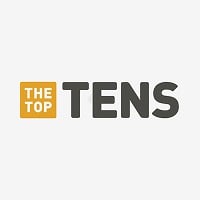 The Ramones were an American punk rock band that formed in the New York City neighborhood of Forest Hills, Queens, in 1974. They are often cited as the first band to define the punk rock sound.
The greatest ever!
The seminal punk band, period. They started the whole thing. People heard them and said we can do this too. And everyone did.
Defined the punk rock sounds with roots from MC5, changed the face of heavier punk
36
Bee Gees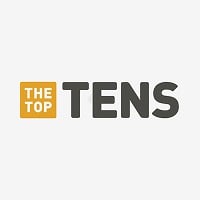 The Bee Gees were a pop music group formed in 1958. Their line-up consisted of brothers Barry, Robin and Maurice Gibb.
37
Public Enemy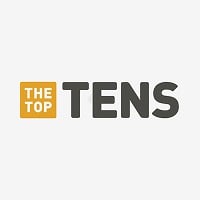 Public Enemy is an American hip hop group consisting of Chuck D, Flavor Flav, Professor Griff, Khari Wynn, DJ Lord, and the S1W group.
38
NWA
NWA was one the most influencial music groups of all time. When society and the law enforcement and many struggles stood in their way, they fought harder. This group was determined to spread messages through many of their tracks and they achieved this many times. For many reasons- this group is and will always be in the top 5 for the most influencial artists of the 21st century.
Put above the Stone Roses at the least. It's just a matter of dignity, man.
Go listen. Should be top 10.
BAD BOIS
39
Kanye West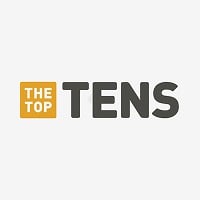 Kanye Omari West is an American rapper, songwriter, and fashion designer. He was born on June 8, 1977 in Atlanta, Georgia. After West's parents divorced, him and his single mother moved to Chicago, Illinois. At the age of 10, West temporarily moved to Nanjing, China, because his mother was teaching ...read more.
hip hop would just be gangster rap right now if it wasnt for him
He has definitely changed the landscape of hip hop. Love him or hate him, you absolutely cannot deny all he has done for modern rap.
No other rap artist has done what he has done in terms of impact both inside and outside of rap and music as a whole
He made Hip Hop, what it is now.
40
Aretha Franklin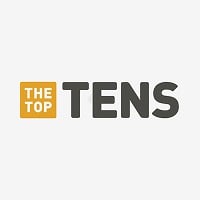 Aretha Louise Franklin (March 25, 1942 - August 16, 2018) was an American singer, songwriter and pianist. She began her career as a child singing gospel at New Bethel Baptist Church in Detroit, Michigan, where her father, C. L. Franklin, was minister.
Do you know one singer that has not been influenced by Aretha?
She should be in the top 10. She revolutionized music. Totally changed pop music.
How is she behind beyonce?!
41
Bruce Springsteen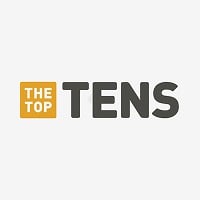 Bruce Frederick Joseph Springsteen (born September 23, 1949) is an American musician, singer, songwriter, and humanitarian. He is known for his work with the E Street Band. Nicknamed "The Boss", Springsteen is widely known for his brand of poetic lyrics, Americana, working class and sometimes political ...read more.
With the strong powerful words in his songs and a kind man in general this man should be the top 10 influential singer of all time
Should be wayyy higher than this
what?
42
The Doors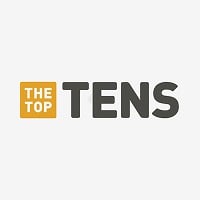 The Doors were an American rock band formed in 1965 in Los Angeles, with vocalist Jim Morrison, keyboardist Ray Manzarek, guitarist Robby Krieger and drummer John Densmore.
Top 5. EASILY. GREATEST FRONT MAN...E V E R... And their Number of fans have more than tripled in the last Twenty years. AND STILL COUNTING. Teenagers TODAY are listening to the DOORS. And it's 2016.
43
ABBA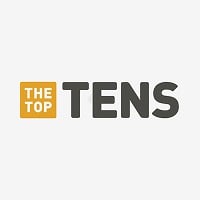 ABBA were a Swedish pop group formed in Stockholm in 1972 by members Agnetha Fältskog, Björn Ulvaeus, Benny Andersson, and Anni-Frid Lyngstad.
Anybody, even hardcore rockers were somewhat inspired by ABBA.
Shocked to not see any comments on this one. Abba was definitely the most influential group to ever emerge from pop music, damn they invented the soft dancy catchy pop we hear today. Propably not the most influential in terms of music of ALL time, but popular music would be so different without them. Them being hated because of over saturation over the decades doesn't change the fact that no matter what the people think is fashionable at a given time they remain timeless!
44
Wolfgang Amadeus Mozart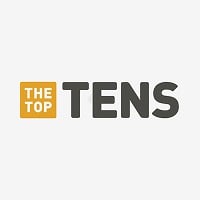 Wolfgang Amadeus Mozart, baptised as Johannes Chrysostomus Wolfgangus Theophilus Mozart, was a prolific and influential composer of the Classical era, born in Salzburg.
Most famous classical artist, presenting the prestigious models of classical melodies and structures, therefore impacting the European high-class and afterwards the entire world listening and taking inspiration from classical music.
He should be top ten. His name and pieces are more recognizable than most of those in the top ten.
Don't know much about him but I know he should be top 10 at least
45
The Velvet Underground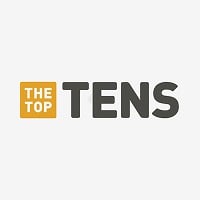 The Velvet Underground was an American rock band, active between 1964 and 1973, formed in New York City.
There influence is so great and far-reaching that it's comparable to the Beatles.
Um, you can thank these guys for punk music, and any band that got influenced from this genre.
Very underrated... They influenced more than you think
Influenced way more bands than any other band on this list.
46
Lady Gaga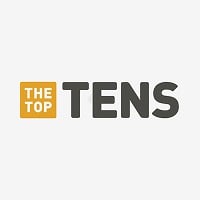 Stefani Joanne Angelina Germanotta, known professionally as Lady Gaga, is an American singer, songwriter, and actress. ...read more.
Underrated Music Artist. Can sing, can dance, can act, can play instrument and writes her own song. She's not so influential but she's the most talented I think
She gave pop culture a fresh brand new start and she is one of the most iconic personas ever. She fights over equality and love. She is 100% talented she can dance, sing, write, act.
Won more than ten rewards and with her recent single "Million Reasons", GaGa didn't fail to please the audience both spiritually and physically.
While I'm not her biggest fan, you have to admit she has immensely influenced the modern pop AND fashion culture
47
Kraftwerk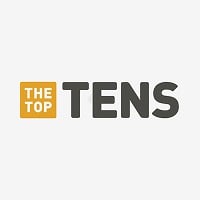 Kraftwerk is a German electronic music band formed by Ralf Hütter and Florian Schneider in 1970 in Düsseldorf. The band was fronted by both Hütter and Schneider until Schneider's departure in 2008.
Kraftwerk should be number 2 after the Beatles since every Pop, techno, rap and mainstream musical artist can thank this band for modern mixing, harmonizing and experimentation of eclectic and synthesized sounds. You wouldn't have turn tables and sound samples without Kraftwerk. They didn't just break the mould they created it.
I am truly shocked to see Kraftwerk so low on this list despite being one of the most influential bands in pop history and one of the most sampled. Kraftwerk is the basis of Electro, Techno, Hip Hop and House and the reason that some of the top bands on this list exist!
I can't believe Kraftwerk is so low on this list...so many artists above Kraftwerk in this list were bits off their sound, whether they realize it or not
They invented electronic music, and heavily influenced modern pop and hip hop.
48
Mariah Carey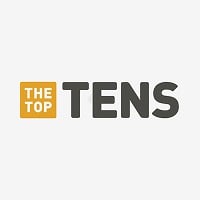 Mariah Carey, born March 27, 1970, is an American singer, songwriter and actress. She is one of the biggest best-selling women in the music industry, with 18 number 1 records to her name. She is regarded as a sex symbol through her songs and music videos, and she is "well known" for her over-the-top ...read more.
She influenced so many nowadays popular singers and you still denying she's not the most influential artist? She deserves top 5
She should be top 10! She is the songbird supreme and that should be enough to describe what an amazing vocalist she is. She has one of the widest ranges in the music industry today and has produced, wrote and changed the music industry to what is it today. Many artists are inspired by her it's sad how underrated she is on this list
Surprised how low she is on this list. People do not give her enough credit. It is ashame.
Not even mentioning her range but her influence in hip hop and pop changed the music industry! #18 number #1's and 250+ Million records sold.
49
Johnny Cash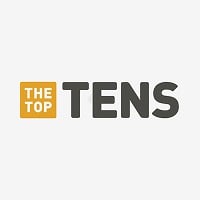 John R. "Johnny" Cash (1932-2003) was an American singer-songwriter, guitarist, actor, and author, who was widely considered one of the most influential musicians of the 20th century and one of the best-selling music artists of all time, having sold more than 90 million records worldwide. He died of ...read more.
Should be top 10 as he influenced so many genre's and artists over the king spam of his career. If you listen to his music over the course of something like 50 years or maybe longer, his style barely changes and there are not a lot of influential artists like this ( even the style of the Beatles changed over the years). And I think this shows that he was an individual and wasn't really influenced by other musicians ( apart from hank Williams probably) or changed his music to fit in with what was popular. And because of this it's clear that he was the influence on the people he influenced not just social changes ( that sentences sounded retarded but you know what I mean) and the same cannot be said for a lot of other artists
This alone proves that this isn't a list of most influential artists so much as it is people voting for their favorite artists.
Johnny Cash should be within the top ten easily, what are people playing at? Vote Cash up now.
Ridiculously low. He should be in top 20 at least, if not top ten.
50
Janet Jackson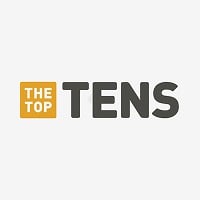 Janet Jackson is a singer and dancer who is well known for her sexually graphic records, iconic performances, and slightly weak voice. She is regarded as a sex symbol through her songs and videos.
ALL of today's biggest names in pop music are influenced by Janet, Miss Jackson if you're nasty. Most people know she was influenced by her brother Michael but neglect to realize that he was equally influenced by her. She may not be the top of the list in sales statistics, but her artistic influence dominates the pop music industry in ways that only the great legends like MJ and the Beatles can aspire to compare to.
The comments on Janet and so many artists listed are ridiculous and idiotic. Was this a night school student, no won't give them that much credit, a elementary student who wrote this article... #A joke and #Insulting
Best female dancer, influenced Ciara,Beyonce and so many others
PSearch List