Top 10 Best KPop Bands
The Top Ten
1
Super Junior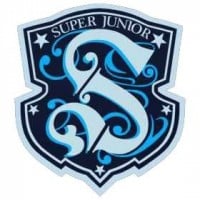 Super Junior is a South Korean boy band. Formed in 2005 by producer Lee Soo-man of S.M. Entertainment, the group comprised a total of thirteen members at its peak.
I love SUJU from the deepest site of my heart. They are really care to their fans. SUJU and ELF is family. No one can't apart us. We will be together forever. I don't care what people said bad things to SUJU. I love them purely. Because of SUJU my life become more meaningful. They make us smile, laugh, give us pleasure. How bad condition happen, we always face together. When they smile, we will smile. When they cry, we will cry with them. I never betray to SUJU and ELF. I love SUJU
Super junior Daebak
I will like them till the end of time...
They treat each other so nice...
They always show us their true hearts...
Let's make the sapphire blue world
Paved the way for Kpop. Was just a project group but then became the Kings of the Hallyu Wave. They had it hard because everyone was already against a group with a lot of members. Without even seeing or hearing them, everyone was already prejudiced against them. My babies had to endure the rejection while still giving their best until Kpop was finally accepted in the different parts of the world. And now they are on top. And we, ELF, will make sure they stay there, because we are their EVERLASTING FRIENDS. To my boys who are still humble as rookies, dorky like clowns, and funny like gag people, I LOVE YOU. Always and forever.
Super Junior is simply amazing! They really are the Kings of Kpop. The many hardships, fights, and arguments they went through and endured, and the many times they made up is simply amazing. They do not disappoint the fans at all. They really are considered one, that is why Super Junior is SuperMAN and not SuperMEN because they consider themselves one. There music is amazing, especially many of the song within their album, their own compositions, acting, voices, drama, variety and looks are all truly amazing. Most important is how they treat their fans. They are one of the only Kpop groups that really pay 110% attention to their fans ELFs. This is why I love Super Junior
2
Big Bang

Big Bang is a South Korean boy band formed by YG Entertainment. The group consists of 4 members: G-Dragon, T.O.P, Taeyang, and Daesung.
Big Bang introduced me to KPop and made me fall in love with them till this very day. I nearly love all their songs and I can proudly say that they're for me the kings of KPop.
They are totally unique, and they always have something new to bring to table. I love their amazing personalities and they are as good in singles as together. It's really made of the most talented people
Big Bang in my opinion is the best kpop boy band. They all are stars in their own way and they just stick out from other groups. They make good music and has international feeling. I'm also a fan of other groups like BTS or EXO; these guys have talent and their own way of making music that made them really popular lately but their not in the Big Bang level. Sure Big Bang started out first but it's been 10 years since they deputed (it's 2016 right now and they debuted in 2006) not a lot of groups can stay together for that long. I don't like Exo Because they keep losing members and if they didn't have their dancing; they wouldn't have gained that much popularity since there known for their amazing dancing. BTS is good overall but Big Bang is a little higher. Sorry I didn't mention any other groups like TVXQ, Super Junior, or SHINEE, I just don't enjoy their music as I do for the three groups I mentioned earlier. I don't know if this is the end for Big Bang since the members are gonna ...more
They are the most unique in the Kpop world because of their personalities they bring on stage, and their willingness to express themselves despite the overflowing criticism that they, and every other idol gets. Each member contributes to their success, and each has their own unique quality that allows this band to be the best. Not only on looks and talent, each character's personality compliments their top rankings. Every fan of Bigbang would agree that they are the best. This group has a different style form any other band due to their desire to be different. They are not held under their company, and they write their own songs and melodies that are top selling all around the world. Bigbang is definitely the top group out there.
3
EXO

Exo is a South Korean-Chinese boy group based in Seoul. Formed by S.M. Entertainment in 2011, the group debuted in 2012 with twelve members separated into two subgroups, EXO-K and EXO-M, performing music in Korean and Mandarin, respectively.
EXO debuted in 2012 among a lot of other rookies bands but they still managed to make a way for themselves. People are quick to state that it's thanks to their label but to be quite honest, from a non-fan point of view, they are really talented and seem to have a lot to show us in the future. They never fail to surprise me every time I (randomly) watch one of their fancam. Some other rookies are cool too, but EXO really gives off that aura that makes you like them even more. One can't only watch an EXO performance without being outstanded by Kai and Lay's dancing perfections, Chen and D. O amazing vocals and I could go on but I don't know well the members yet. But basically they are a full package. I heard that some of them trained for a really short period of time so I thought "Oh no, they can't be good"... Oh boy! I was wrong. Turns out the one who had the least training was the most amazing and steady vocalist out there : Chen. Yes, their label knows how to promote them, but they ...more
EXO is my first real obsession in the Kpop world, I've never been this infatuated with any other group before.
But it's with good reason too.

To go along with those amazing looks, these boys got mad skill! Since watching that very first teaser of KAI dancing to Mind Control I was like, DAMN and fell in love. Then I started watching their radio appearances and realized Chanyeol is like, the best male rapper in SM. And that sexy deep MASCULINE voice, I definitely was not expecting that from such a pretty looking face! And Baekhyun, Chen, and DO honestly have these voices that I really have not heard often in a boy group, esp. DO with his super smooth R&B type BUTTER vocals..

Anyways this is getting long. Just wanna say I love EXO.
Although, it is surprising that they're this high on this list, EXOTICS, this is a huge privilege as some other commenters have said! Thank you fans for voting.
We love you EXO, hwaiting%
EXO IS THE BEST! The best rookie band of the year! They are my favorite band ever! They songs are songs... Also the dance steps... Well exo is divided into two... Exo-k (korean) and exo-m (chinese)... Even they are divided into two... They are still one! And I like them both... Sorry for bad english
This rookie group seriously has some amazing, talented young boys. They can sing and dance very well. Immediately, they have captured my attention, ever since I accidentally clicked their song on YouTube. Though they have not officially debuted yet, they are currently my favorite kpop group.
4
SHINee

Shinee is a South Korean boy band formed by SM Entertainment in 2008. The group is composed of four members: Onew, Key, Minho, and Taemin. Originally a five-piece group, vocalist Jonghyun died in December 2017.
Ok, let's get this straight. None of the members are homosexuals so please don't make any assumptions! I've seen the majority of SHINee's activities since they debuted. From what I've seen, all the members seem to be genuine and responsible, there is NO proof that they are gay. They stated their ideal girl types not MALES. Just because they are dressed a bit flashy, it's their stylist and directors. They do not have a choice and need to obey the orders from their authorities. Sure, they have skinship but who wouldn't. They have lived together since they debuted 2008- and they, of course, would have gotten closer. In Korea, that's how they show their affection and attitude not out of romance but as siblings. Though, they may have their flaws, such as Onew's current mistakes in 2013, who is perfect? To me, they seem to be the most legit and talented boy group in 2013. They were already successful in 2008. The only fact that I can't tolerate is when people prejudge them. Calling them ...more
SHINee was my first guy group they introduced me into k-pop with their videos 'RingDingDong' and 'Lucifer' all I knew was man the guy with the long hair is hot (Taemin). I started looking more into it and fell in love. SHINee is good is many ways they out of many groups known for they're complex dances, wonderful dances, and choreography. Through the years though the group that grew most was them. Minho now is singing more than he used too he just rapped he's improved tremendously and Taemin the baby of the group has grown up his dancing has improved a lot considering he was one of the best dancers his voice has expanded in ranges he can sing higher now. The group stays together but each of them spread out with their talents. Taemin is featuring in a lot of videos including Trap by Henry, Boa's 'Disturbance' and is now even in a unit group! Minho has expanded his acting. Key starred in a musical last year. They don't lip sing and they dance while singing. Onew and Jonghyun? Their ...more
SHINee has been strong ever since they first debuted in 2008. They never cease to amaze me with their music and choreography. They've all developed so much over the years and have done an amazing job not only in Korea, but overseas in Japan and other parts of Asia. They're probably the best dance group in the kpop industry. Their image is constantly evolving and remains fresh and new. They also have some strong vocals and strong tracks in all different genres of music. All the members of SHINee have developed a strong relationship with one another. I wish them luck and success in and a long lasting career. SHINee fighting~
Shines is amazing. They are talented singers and dancers. Their performances are always perfect with their great live singing and their intense choreography. They each have a place in the group and they stand out individually. Our leader onew has a sweet and melodious voice. Jonghyun has one of the best voices in kpop, his singing is fantastic. Key is super talented since he can sing, rap, and dance amazingly. Charismatic Minho is a great rapper and finally our maknae, Taemin is a dancing machine and a wonderful singer who has improved so much since his debut. I love shinee so much and for me they are the best kpop group. They are cute, funny, and very hardworking.
5
SNSD a.k.a Girls Generation

Girls' Generation, also known as SNSD, was formed in South Korea, in 2007. The current members are Taeyeon, Sunny, Tiffany, Hyoyeon, Yuri, Sooyoung, Yoona, and Seohyun. Jessica left in 2014. They are known as the second best selling girl group of all time, Korea's National Girl Group, and one of ...read more.
These girls are the reason I fell in love with Kpop in the first place. I like how their pull off different images, especially how they managed to have so many hit songs based on different concepts. They are also an all rounded group, showing the some of the best idol singers and dancers in the Kpop industry. They do not act fake in shows and this is another thing I like as they do not try to create a fake image to gain fans. I am proud to call myself a Sone and I hope people realize how much popularity they have brought to Kpop internationally and continue supporting them SNSD Fighting!
SNSD has a lot of awesome songs. Maybe you only pay attention to their title tracks but they have ballad songs too. Number one reason why I love SNSD. Is because many kpop groups broke up and lost members. SNSD suffered many hardships and challenges more than any kpop group, but despite all these, they are still together. Performing and reaching their goals together. We do not see them as perfect girls, but the hardworking, dorky and kindhearted ladies that make mistakes. The ladies that dedicated their lives to fulfill their goals and to bring joy to people through their music. We love them for who they are
I love the girls! They were my first taste of K-pop! & I can't say I have a favorite member, but I would have to say I love LOVE Hyoyeon! Her raps and dancing is so amazing and fill me with so much energy! I love all of SNSDs songs, they are absolutely inspirational SNSD fighting!
I love you girl generation I love you girl generation I love you girl generation I love you girl generation I love you girl generation I love you girl generation I love you girl generation I love you girl generation I love you girl generation I love you girl generation I love you girl generation I love you girl generation I love you girl generation I love you girl generation I love you girl generation I love you girl generation I love you girl generation I love you girl generation I love you girl generation I love you girl generation I love you girl generation
6
BTS (Bangtan Boys)

BTS, also known as the Bangtan Boys, is a seven-member South Korean boy band formed in Seoul in 2013.
These band members are the reason that I am so interested in K-pop. They discuss very relevant topics in society, such as mental health and following your dreams. Their talent is mind-blowing. They choreograph most of their dances, have great vocal skills, have amazing rappers, and phenomenal personalities. They broke the stereotypes of Korean beauty standards and faced a lot of prejudice and racism from other countries for being Asian. However, they still continued to persevere and work hard in order to inspire youth today and portray that a person doesn't need to be from a wealthy background or be from a massively successful company in order to be successful - dedication and hard work is what matters. While stans of other groups might think differently, I personally believe that they are the greatest K-pop group of all time. Still, 2nd-generation groups like SNSD, BigBang, f(x), and 2NE1 are great and very talented too.
BTS is the best boy band ever. Jin, SUGA, J-hope, RM, Jimin, V, and Jungkook are exceptionally talented young men, and they are kind, honest, and respectful as well! They have amazing choreography, and they also have awesome voices. Their music is so underrated. They have worked so hard, and their efforts are finally beginning to pay off. BTS deserves to be #1 on every list!
Highly active (albums, mini albums, special merchandise, Rookie King, American Hustle Life, rare/limited merchandise, BangtanTV, Twitter, intro performances, Japanese albums, etc. ), multi-talented, involvement of all members, great vocals, great raps, great dancing, great everything. Involvement in the lyric production<3 Overall, they're top. One of the most influential people in my life. Major impact on all those around them. They constantly remind us to follow our dreams. Don't abide by the standards of others. Set your own goals in life. Be proud of who you are and what you can do. Acknowledge what you cannot do and improve. Be true, be you.
Their music has truly helped me cope with struggles in life, and the amount of effort and passion they put into their careers inspired me to also be as successful as them. They are insanely talented people who deserve all the happiness in the world.
7
2NE1

2NE1 was a South Korean girl group consisting of Bom, Dara, CL, and formerly Minzy. The group was formed by YG Entertainment in 2009.
As a group, they don't harmonize and hardly ever sing at the same time either. During some of the 'It Hurts' performance, they use back-up singers to do it for them or they just use the back

Track. It's the same with 'Love is Ouch'. For that I blame YG. They

Should have at least taught them how to do that.

I'm not bashing them, I just hear a lot of '2NE1 has better live performances than other Girl Groups like SNSD, Miss A, and F (x)' I can guarantee you that if those girl groups didn't have to worry about dancing in sync to challenging choreography and sounding good while singing with at least 3 other girls all at the same time, then the quality of their live performances would be significantly better.

They never sing and dance at the same time. Whenever they perform a songs that requires actual
Vocals, they are always standing or sitting down. (For example, Love is
Ouch, Lonely, It Hurts, and in 'Ugly' they don't start dancing until
They stop ...more
I like that they have a different style. They have this rock, R&B and they are really good rappers. I also like how it's so hard to chose your bias I mean really how can you? CL is an amazing leader and she can rap really good. Bom is a great singer and beautiful. Dara is gorgeous and has a good personality and then Minzy is a dancing machine. I love these girls.

I like SNSD too, but some of the girls annoy they are sometimes so stuck up when 2NE1 are natural and don't act fake. I hate half of SNSD!
2NE1 is a very talented group. Not just in singing and dancing but other skills as well. They give their all when they perform. Even before debut this group was very well known and up until now. Even though they don't attend variety shows (like other groups who do variety shows to promote themselves) they are good without. They're songs' lyrics show lots of personality and the choreography is amazing! I would love to see more of them!
2ne1 is unique. This group is the one who introduced me into kpop. They just can nail every concept, from reggae to hip-hop. 2ne1 knows how to be sexy without being cheat unlike some other girl groups with their cheap porn.
They (2ne1) are just themselves and their songs are meaningful, emotional or just reflect on our lifestyle ( that's why I love them) unlike other girly kpop Songs ( I don't dislike them or anything but some songs are just really annoying) where they basically talk about how beautiful or cute they are or where they just try to seduce guys.
8
f(x)

They definitely stand out from the rest... They don't try to show more skin to be better... They represent individuality and really unique songs yet that are also catchy at the same time. All of their songs rock... Not only one of them that stands out... All of them are great. Each member has a beautiful soul and literally has their own sole personalities that I admire so much. Definitely most beautiful, unique and awesome kpop band out there... A proud aff(x)tion right here. Standing true to these amazing girls, you rock!
F (x) is a really unique and awesome kpop group. I just love everything about them and I wish they could show their talent like Luna and really show off her voice and victoria and her dancing and amber her rapping. And lets not forget Krystal and her voice and dancing skills and Sulli can improve because she has gotten better I wish se can stop this cutesy thing when she is dancing and singing and really confuses what f (x) is. They are different and amazing when they are together on stage they show a different sort of fierce. In my heart they are the best F (X) FIGHING
All of the members are beautiful, because all of them were in the top 15 most beautiful kpop member in other surveys, with sulli as the prettiest among the members, then followed by krystal, then victoria, amber and luna. Three members are in the top ten; sulli, krystal and victoria. Each one of them is unique, and can actually pursue an individual career since each one of them is popular with their respective talent and charisma.
Oh come on their dance and music style is really unique, why so overshadowed by snsd? Plus luna's amazing vocal. Hope sulli try harder on the dance and singing so she's not useless. I hate her cute expression while dance when f (x) should have fierce expressions that fit their dance instead and nothing special with her voice, just smooth. Is there a kpop dancer that can does types of dance like victoria?
9
GOT7

Got7 is a South Korean boy band formed by JYP Entertainment. The group is composed of seven members: JB, Mark, Jackson, Jinyoung, Youngjae, BamBam, and Yugyeom.
I love GOT7 their also how I got into Kpop if it wasn't for them I most likely wouldn't know what Kpop is or I wouldn't have gotten into it GOT7 is my most favorite group and they deserve to be noticed more and sometimes they are underrated all the members are very talented and unique you got JB the organised and dependable leader, Jinyoung the considerate and responsible Prince, Youngjae the gentle and caring Sunshine, Mark the hardworking and trustworthy Main Rapper, Jackson the diplomatic and idealistic Wang Puppy, Bambam the outgoing and efficient Dab King and Yugyeom the shy and creative Maknae they are a lovely, talented, funny and silly group who deserve to one day be noticed more and win awards and I really hope they do so keep trying your best GOT7 FIGHTING!
I believe that GOT7 should be in the top 10, not top... 50! The guys in this group are very talented with very catchy songs. Their videos has reached a high amount of views. Of course, they have international fans. The reason they have international fans is because they have talent... great songs (sometimes, fans.. they go for looks). They know how to dance, sing, rap, get along, AND they know how to attract fans with their funny or cute actions. So, that is just my belief, and I hope others agree with me.
I think regardless of their looks, which are very appealing, they are very talented and hard working as well! They definitely deserve to be higher upon the list, for they work more than a lot of these bands do combined! I really appreciate the messages in their songs as well, and I believe that they should collaborate with BTS more because they are already friends, and are both splendid. :) Their songs are very catchy as well, and they have improved so much since debut, even though they are still kind of new-! Got7 Fighting!
I love this group. they are really amazing. I love their each and every song. they just rock it from their charm , cute, sexy, chin ,sweet personality. each and every time they are proving and working harder and harder.they have really amazing voice. they have different style than other . they do the hard things also in an easy way. they love and care each other . I can't describe them with my words.they must be in the top.
10
NU'EST

NU'EST is a South Korean boy group formed by Pledis Entertainment consisting of JR, Aron, Baekho, Ren, and Minhyun.
I fell in love with K-pop the first time I ever saw this band! They really are the absolute BEST, and I wish others could see that as well. :o) They aren't afraid to take chances with their music, and (to me) nothing they've done sounds exactly like the other. Too many artists try to find success when their first song charts at the top, so they make the same kind of song over and over again. Nu'est doesn't do this, which makes them so much higher in my esteem. So, keep going Nu'est, you really are AWESOME!
I just love them! Every one of their songs is a song that I really like! When I'm listening to their albums I don't skip any songs. And I also love how they are really close to each other! And they don't seem so idol-like. We fans can really relate to them. Some bigger artists feel so distant but NU'EST feels like they are right next to you. They have this family-like feel to them which I love! NU'EST is just a K-pop band, they are a family!
NU'EST is the best. NU'EST number 1♥ We are L.O. /. E and we love NU'EST. NU'EST fighting! Accidentally opened iTV (1 kpop music channel of Vietnam) I saw "Face" of NU'EST. It's amazing how! From dancing to the song, their music and they style it's so amazing.. I never ​​impression on so, I never interested in any one kpop group. And immediately I was look for information in the Internet about Nu'est, Nu'est is wonderful. The most impressive to me is Ren, when watching the mv "Face", I was wondering "weird, kpop group have 1 single female member! ". Now I think it so funny. Ren owns of great beauty, which is why I was attracted. I hope Nu'est will come to Vietnam!. We will always support NU'EST in everywhere! NU'EST fighting!
I absolutely love them! I think Aron is so cool, JR rapping is awesome, Baekho has an amazing voice and I also like Minhyun but Ren is my favourite, He can dance, sing and he is GORGEOUS! I love FACE and Sleep Talking, I even practice the dances to their music videos. I just love them to bits and can't stop listening to their songs. But Ren... Fangirling over the thought! They are awesome, I love them, hope they continue to make brilliant songs and keep up they shockingly good looks!
The Contenders
11
Infinite
Whether you like them for their music, dancing, variety, acting, or everything about them overall, Infinite is a solid Korean group full of strengths. They've been active for quite a number of years now, and they are still going strong, thanks to their loyal fanbase and strong bonds between the members. To me, their music is unique and always enjoyable; their songs follow a different sound than those that are mainstream now, and I really enjoy how different that sound is. Infinite has done a great job being consistent with that sound. Their concerts and performances will always satisfy and it's great how they pride themselves so much on giving a great performance to their fans. They have their own passions and pursue them as well. Infinite's fan service and genuine love for their fans is also very apparent and strong. Every two years since their debut, they've been having their That Summer Concerts and INFINITE Rallies to spend time with their fans, and each year, their appreciation ...more
I have liked many many boy groups ever since the beginning of the second generation and yet until today Infinite is the only unrivaled group in my heart. Coming from a relatively unknown company with few label mates to help bringing them to the public so they had to go through a lot more than most groups to get to where they are. Comparing to other group they may not be the best singers, dancers, or even in looks. But together they don't lack anything. I can tell every voice, every silhouette from the group because they just got so much personality and individuality. I think the first I heard of them was when dongwoo appeared on Mamma Mia for the first time. He looked nothing like a flower boy idol, just a quirky guy with an amazing smile and very sweet towards his mom. He was also the first idol I ever saw farted on T.V. lmao. It was so funny and yet strangely cute. It was from then that I searched them up and began to fall harder and harder. Needless to say, Dongwoo is the one for ...more
I do not know Korean music before, and do not know any idol. When I first heard the Infinite song and Woohyun's voice, I immediately decided that this was good music and beautiful sound. Until now I've never listened to other boygroup music, I think it's not necessary for me. Because I've been listening to the best boygroup music ever, yes they're Infinite. I spend time searching and listening to their songs, I'm getting addicted. I'm not making it up, their songs are actually songs and have a regular rhythm and are enjoyed with certainty. I'm not a person who can compare this and that, I enjoy it and I love it, and I've found the best kpop music is in Infinite. Their vocals and dances are unquestionable, and I'm not wrong choosing idols. Their personality is very realistic, complete, and sincere. I'm proud to be Inspirit, because I'm proud of Infinite. They really work hard, love each other and support, and most importantly they are seven nice men who love peace. As Infinite, that's ...more
Their music is awesome and unique! You'll never find another k-pop group with such a style of music! :) singing along as well as dancing to their songs require so much skill! I believe infinite deserve so much more credit for their actions! :( They work hard for us inspirits, putting up with all the stress and struggles but remain optimistic and brighter than any other k-pop group I've ever seen! I hope people will take notice of infinite more! I've been fans of shinee, bigbang, suju, ss501, beast, b1a4, boyfriend, exo, tvxq.. You name it! But infinite will always, always be my favourite. I love each of them so, so much and I hope for the best for them!
INFINITE, INSPIRIT FOREVER!
12
CN Blue
Jung Yong Hwa is one heck of a talented singer, musician and composer... He is a lead vocal that exudes charisma which is what is needed in a front man of a band... CNBLUE is a force to reckon with once Koreans stop stereotyping and just accept these good looking people are good musicians too.. They are young and yet accomplish a lot.. Just go first to their live stages and you will be convince immediately.. They have an interesting fandom too which is consist of not just crazy teenagers but one who actually appreciates their music... They are like the hidden card of kpop once fans gets bored with repeated overuse concept and start appreciating what real talent is...
I love them because they behave like the way all entertainer should. On variety show they are really funny, humble, and respond to everything naturally, not too much, so it's lovely to see. On stage they are very energetic and full of passion. I can't find a reason to not liking them, they have their own charm. YongHwa is the leader, he is the soul of the band, accompanied by the funniest JungShin. JongHyun is cool and manly, and MinHyuk is the cutest of all (he's my favorite because of his awkwardness). I love the ambience they create and the way they talk & joke around with each other. I wish I can always see them and their great bonding. CNBLUE, FIGHTING!
Seriously I don't know why the other groups can be the top than CNBLUE because the title we are discussing now is about the "band" but not the "group". So CNBLUE surely is the best band in South Korea, there is an amazing leader with awesome voice in their band, they are 3 younger brothers who are listening and giving effort and cooperation to their eldest brother who is also their leader, their music is amazing and they are the first band who is launching the world tour now. So, I don't think other "group" can fight with CNBLUE as a "band" in this discussion.
CNBLUE has a great rock sound. My friend first introduced me to them, and their unique combination of Lee JongHyun's smooth, rich vocals, Jung YongHwa's powerful ones, Lee JungShin's charismatic bass playing, and Kang MinHyuk's excellent drumming makes them one of bands that I listen to nonstop for hours. All in all, I just love the music that they make. I don't know if that's because I'm just a rock fan, or if they are just one of the best music writers on the planet, but they are amazing. Just give them a listen. If you get to know them, all of their personalities are interesting and funny. BOICE
13
SS501
I love SS501 and I always will. They were the band that actually got me to fall in love with kpop. I have not found one song by them that I don't like which is not as much as I can say for other bands. I mean I do like other bands like Super Junior, Big Bang, 2NE1, Shinee and etc. But they will always be #1 in my heart. I think if they were to come back now once Kyu Jong comes back from the army then they would be at the top of the list. I am sad that they are not in the top 10 where they should be but the fact that they are in the top 20 proves to me that Triple S fans have not given up or forgotten them. They have proven how caring and talented they R. I think they are one of the closest groups I know. They will always be in our hearts and they will never be forgotten as long as people like Triple S exist!
I like everything in their performance - they deliver the songs (even if I don't understand the meaning but I feel the message) very well. Best of all is their brotherly and friendly relationship - supporting each other. They are very entertaining and humble. It's fun to watch the playfulness of Park Jung Min and his smile. I love the sweet and high pitch of Hoe Young Saeng. Kyu Jong has an angelic face and smile. Kim Hyung Jun and Kim Hyun Joong are both adorable and lovely. All of them have amazing and great voice. The credit of course goes to the Leader Kim Hyun Joong - he is the hub of the group. I just came to know them when they're no longer together but I support what they are doing now as they also need to have that individual identity but just like a family they are still the ss501 - forever.
SS501 is everything a group should be. Great vocals with a balanced blend of tones with a wide diversity. These guys are great to their fans and always try to evolve them in all their performances. They have also shown how down to earth and kind hearted they are by being involved in charity work which I admire the most about them. As a group or as individual singers they have proven time and again that they are powerful forces in K-Pop. SS501 is an all around world-class group.
SS501 is a very cool group! They can do everything for there fans just to make them happy.. And one thing that I love them so much is because of there leader kim hyun joong! He sacrifice everything for his group! Forever as one! SS501 we will wait the day that all of you will comeback! Kim hyun joong oppa! Keep up the good work, always remember that we Triple S and you're brothers SS501 will alway be here by your side to support and loved you always! Saranghe!
14
U-KISS
You KISS has been around for quite some time, but were overshadowed by their more more famous, popular counterparts-SHINEE, 2PM, etc...But they are a hidden gem among their other glittery music rivals. Their songs have improved greatly over the years, and they only get better. While their early MVs showed that they were still new, they had the charisma and the personalities that won over the hearts of many KissMes all over the world. Their upbeat pop tunes show off their slick dance skills, booming beats and charisma, but their ballads are to die for, showing off Soohyun and Hoon's vocal abilities. The group's rappers also make it a point to lend their singing voices, making it a beautiful team effort. They impressed me with their songs, which also have great meaning, and I will forever look back on that day when I first stumbled into the world of Kpop with their Japanese single Tick Tack. Forever a KissMe!
You kiss are very talented, they have been working hard for sveral years yet nobody has recognised them for that! Besides, their singers have really amazing potentials! And even the rappers have great voices!
They're very underrated in korea because koreans don't want to give them a chance but to proove them wrong, they can see the huge amount of fans they have overseas! And with all my respect to all other bands, I think you kiss is THE MOST band that deserves every award or recognition especially after 5 or 6 years from their debut in 2008, they haven't won anything unlike other bands who have debuted in the same year! That sounds pretty wrong and awkward, not only to me but also to all other fans out there!
And even if they haven't had the chance to be happy and satisfied like other groups, they still work very hard, show the best of themselves, give the kissmes all their love, give us really magnificent songs to listen to and show us that the show is still going on and will ...more
U-Kiss are hard-working, probably one of the most hardworking groups in all of K-Pop. Not only can they sing, dance, rap and act, but they can also speak various languages. That is why they are called, "Ubiquitous Korean International Super Stars". Their blood, sweat and tears go into every album they release. They are big internationally, but not as big in Korea, unfortunately. I'm a Kiss-me because I love their personalities and respect their talent and hard work.
They are so talented and so underrated! They make songs of quality and contrary to many others groups (on the top 10) they CAN sing, they are not robots concentrated on their dance only... on each of them live they sing, they never make any playbacks. They sing, they dance this is for me the pure definition of a boy band (furthermore they are very funny and adorable and they made epic musics) I recommend this group : U-KISS
15
TVXQ

Best kpop boy band that EVER. Existed. Trust me I know a LOT of Kpop bands, but they are incredible. Just so talented. Did you see Yunho dance? Asia's dance machine. Just like that. They are the group that tries their BEST. Absolute BEST. They started Kpop in Japan by singing on the streets/stairs. Changmin couldn't dance at ALL at first. He practiced alone at midnight without anyone knowing. They practice singing while running on running machines so they can sing better at live. Look at their choreography. It's amazing. Seriously hard. They don't even pant a lot when they sing while dancing. Idol groups don't last that long. They had their debut at 2003. Yunho's family members didn't let him be a singer, so he had part-time jobs and did his best. They all started from the bottom of the seas, and now they're stars in the sky.
Vocals, moves, looks, they have it all! TVXQ is the first KPOP group I've been introduced to and I've been a Cassiopeia ever since. People who have worked with them stated you'll definitely be a fan of theirs once you get to meet them in person. Despite having gone through some ordeals, they are still standing strong to deliver the best to the audience. It has been 8 years since their debut back in 2004 and they're considered seniors in their field but still they act so humbly towards both seniors and juniors alike. When juniors greet them with 90 degrees bow, they would return with nothing less. Apart from getting praises from professionals in the industries for their breath-taking music and incredible live performances, there have been endless comments from other idol groups who would like to emulate them. I believe they deserve more recognition. TVXQ is the best group ever created in my opinion. I'm lucky to be born in this era to get to know them I'm also lucky enough to be able ...more
Best and #1 in my heart. I LOVE them. No other groups can replace them in my heart. Best boy band ever. Not only looks but their presence, and voice adds up to perfection. Each and every member is talented and have their own personalities. They are unforgettable. They are the only group that can SING with all the dancing and still sound good, better than the studio version. Cassiopeia will always be with you guys and be at your side, supporting you guys forever. Even with all the new groups that are debuting nowadays, you'll still and forever shine the brightest among them all. They cannot be compared. Always Keep The Faith.
DBSK has debuted for about 9 years and they succeeded in singing acapella. Their voices just blend together and it sounds very peaceful to me. All the songs they sang are just the best! Like Rising Sun which contains a mixture of rap, r&b and rock. Super Junior and EXO has tried this before, but TVXQ has became famous because of it. And Mirotic. Now it has 12million views, but in 2008 before they re-uploaded this video, it has 80 millions views. It means this song has 92+million views! And also their debut song, Hug. This song is a true love song. And others like Love In The Ice, Bolero, The Way You Are, Hi Ya Ya, Thousand Year Love Song (OST).. Etc are equally good too. They are LEGENDS, the best Kpop Boy Band I had ever known in my life. Now, people will normally like bands like Super Junior or Snsd. But I'm different, I like Tvxq better since I was 5 in 2005. Always Keep The Faith
16
BEAST/B2ST
BEAST my favorite k pop group. I'm not Korean. But ever since I started watching Korean dramas I notice how beautiful Korean music is. Then I searched internet for kpop songs. Ever since I have listen to many Kpop songs and groups.
But BEAST is the group that I got addict to. Unlike every other group BEAST catch my heart from the very first song I heard of them. And I'm addicted to their songs now. And their great choreography. All the boys are very handsome. They all have great voices. And they all can dance well. All their music is AWESOME. I just can't pass a day without listening at least one of their songs.
And I love their team spirit. It's really touching. I wish them all the best in the future. And please keep us giving many more good songs as long as you can. Love BEAST. BEAST IS THE BEAST. BEAST KPOP GROUP EVER!
Whenever I think of BEAST, millions of words run through my head. But one word definitely fits them, perfection. I know that nobody's perfect, and I know they may not be the best around the world, but for me and my fellow B2uties, they are the only one. I love how they strived hard to reach their dreams, I love how they are so passionate about music, I love how they are so humble whenever they are complimented, I love how they try so hard to get better when, for me, their already the best, to put it simply I love them. I may not be Korean, and I sometimes wonder what they're singing but just hearing the sound of their voices, no matter what the song is about, I feel happy and calm and I forget all the problems I have. Thank you, BEAST. Hwaiting!
They can sing and dance such a variety of songs...They all have distinct voices, always sing live, can all dance...Sincerely, I don't think they have the pressure to look a certain way, as the members voluntarily seem to want to have a specific body type or/are comfortable with their own. They are so sweet to fans, and they have worked so so much to get to where they are. Junhyung writes most of the songs and raps smoothly, yoseob has a great sweet voice, hyunseung has a powerful voice and dance moves, kikwang also has a distinct voice that seems to perfectly in his parts of the songs and can also dance greatly...doojoon can sing and also rap, and dogwoon, has a unique powerful voice too. They are very humble, and seem very down to earth. They don't try to be someone who they aren't on camera and are very passionate in what they do.
I like beast so much not only because they look good and stuff like that etc. But because they are very hard working and very talented. Also each member has a very unique personality and the best part is they don't pretend to be someone their not, they just show their real personality to everyone, be it being goofy or how emotional they could be at times even being childish. That's the cute side of them. And more importantly they are very kind to their fans. And I am very touched on how much they give importance and appreciation to the support they get from their fans. Although I have just become a fan recently for about a month ago, It all started when I watched their MV "Beautiful Night" I was so amazed on their performance plus the song was really nice so in an instant I became their fan. Right now I could say that I am officially a B2UTY and I am proud to be one... So BEAST! For me BEAST is the BEST kpop group ever! :))
17
B.A.P
They are the absolute best kpop band in history of bands in general, they kick all other bands asses and really deserve to be NUMBER ONE BABY Their the reason that I am so happy and fan girl all day they make me believe in faith and destiny and hope they are the absolute best that's why their called B.A. P it stand for BEST ABSOLUTE PERFECT and they are perfection to me I don't know why theses other bands are in number 1-14 because B.A. P is very well known to start with and a lot of people don't know the other bands that Are listed here so B.A. P should at least be In number 2, I Just know that they got me to like kpop in general their songs are very motivating and I just love them ZELO/junhong is the cutest most handsome guy I have ever seen in my whole life and I've seen a lot of cute men but zelo is just the bae and I don't know what my life would be like if he wasn't in that group he completes the world to me so BAP deserve TO BE NUMBER ONE
B.A.P is really a good quality kpop band that's very underrated. Personally I like groups that have an original concept and that can also deliver a message within their music.In this case B.A.P has everything, good concepts, image, they have good rappers and vocals, profesional perfomances and great songs! Most of them have really good lyrics too and they can play from the typical easy listening pop sons as coffee shop or with you to a hard ass hip hop as confession passing through some rock and what the hell or the new dystopia.B.A.P never stops surprising us and I hope they get the position the y deserve this year.
B.A. P is so talented and hardworking! A lot of their songs are NOT about love. I mean, love is great but that's all songs are about, these days. a lot of idols/celebrities donate money, but B.A. P actually donated money in the name of their fandom (babys)! Even though they're incredibly sweet, their songs are what make me like them even more. Some of their songs are about standing up for what you believe in and getting up when you fall down. You may think I'm pathetic for standing up for people I don't personally know, but... I am pathetic. Haha.
B.A.P are such an amazing group and deserve to be much higher on this list than many of the other groups... They've got talented rappers Bang Yongguk and Zelo, powerhouse vocalist Daehyun, smooth r&b vocalist Youngjae, dancing king and rising vocalist Jongup, and ulzzang Himchan. They're super sweet guys and they're seriously so caring and humble towards their fans. They also do everything themselves- Yongguk writes ALL their songs and the maknae line helps choreograph much of their dancing. They've held the largest world tour of the year (they're a group that actually knows the definition of "world") and have topped the Billboard World Charts at #1 FOUR TIMES and yet still no one notices them. Their music is unique and they're super versatile artists; while they're known for their darker sound they can pull off a cutesy concept equally well without it looking or feeling fake. I hate how underrated B.A.P are and they deserve much better after their lawsuit and year long hiatus when so ...more
18
T-ara
I love their style! I love how they act in their music videos and on stage. When they're dancing, they act like they're the best and I can feel their confidence from behind a screen. I mean a lot of groups preform confidently like that, but T-ara does it the best by far. All I can think when I watch them preform is "THEY'RE SO COOL! "

I think T-ara has the best songs. Everybody's saying they only like Roly Poly or Cry Cry or Lovey Dovey, but those are their most popular songs. Some of their best songs are the ones with less than a million views or are the ones that are really good.
In my opinion, I think T-ara has the best rappers in the korea. They're all so fast! And they rap with a style, It has a nice melody to it and a lot of girl rappers rap without emotion.
D their dances are so cool! Have you seen the dance for Lovey-Dovey? All the shuffling and moon-walking and Running man..

And T-ara works REALLY hard. They've had like 4 comebacks in one year and they ...more
I Love T-ara for many reasons, firstly as a whole they are the best looking girl group ( every member is so gorgeous! ), two its very rare to come across a group in which you love every single song they have released. ( to be honest I l love all their songs). And lastly, they work so hard and are the most desirving seeing as they have not had ANY free time whatsoever during their careers and on average get 2 and a half hours of sleep everyday ( which shows how commited they're). They are also very loving towards their fans, and do not have an ego like most, T-ara fighting! I will support you through thick and thin, go Queens!
T-ara has been a sensation. They have shown a lot with their different personalities and abilities. As a group I believe that they have grown to become one of the leading representatives of Korea's music industry.

What makes them special is their ability to change their concept any time but would always keep their quality of music at the top. This is why they are called by some people as chameleons of the entertainment industry

Boram, Soyeon, Qri, Hyomin, Eunjung, Jiyeon, Hwayoung and the newcomers Ahreum and Dani will surely continue to grab everyone's attention in the future with their synchronized dances and uplifting songs that will be remembered forever by the people.

Queens and everybody else will come to see a miracle that is T-ara.
Love their songs and choreography. They are unique and different. They are always beautiful, hardworking and the best.
I will always believe their ability!
T-ara Fighting! Queens will always stand beside you!
19
FT ISLAND
For me, FTISLAND is the best kpop band. Not only primadonnas know abt it but even those who are first to know abt them. I'm a Primadonna who loves to boast abt my beloved idols to my siblings and friends, and they easily get attracted by them - their looks, their music, their friendship. To be honest, I can't actually understand Korean or Japanese language (I'm a Filipino), but as I listen to our treasures' music, I feel like I can understand it already because they put not only their words, voices and instruments but all their dedication and love to their music which they offer to all of primadonnas AROUND THE WORLD - lovelovelove!
Hongki has one of the best voices in KPOP, if not the best, and the fact that he's in a band with four more sexy, amazingly talented members makes FTISLAND forever one of my favourite bands. As they're the band that brought me into KPOP I may sound a little bias when I say I see the most potential in them to create absolutely breathtakingly beautiful tracks. The fact that they remain unknown compared to other bands due to lack of publicity their company gives them irritates me to no end, as such an amazing band shouldn't be kept in the dark. It's almost sad for everyone who hasn't listened to their music, for it has so much beauty to offer. They are all so so talented, and not to mention downright hot, and their personalities make them all the more loveable. They are the most down to earth KPOP idols I've come across, they're almost so blunt and human like compared to the other gods of KPOP that calling them idols is weird for me. Jonghoon and Hongki will forever be my biases but ...more
FT Island is like the best band ever, you won't find anyone like them. They all have different and unique personalities. Also, they have many charms like Hongki his voice, Jonghun is so hot D, Minhwan his aegyo, Jaejin is mature, Seunghyun his humor, and of course who would forget Wonbin and his cuteness! They're all know from their charm and good looks, I mean really who wouldn't fall for them FT Island fighting - from a sincere primadonna
FTISLAND IS THE BEST KOREAN ROCK BAND EVER! Why? Because all of them are multi talented! They can sing, they can play instruments, they can act, they can also dance! they are also endorsers of some products, models and they are true to each other. We Primadonna's love them not because of their handsome faces but because of their talents and nice attitudes
20
2PM/2AM
I am a HOTTEST myself and I love them! Almost every album they came out with was very successful getting number 1 on the Asian iTunes Charts or just getting constant wins on Music Bank or Inkigayo! The Japenese albums they came out with almost everyone of them was performed at Tokyo Dome, which only the most successful KPOP idols in Japan can perform at. Other fandom a bash on them and I don't like it. Look how hard they worked to get here and so did the other KPOP idols like SHINee and Big Bang. They train hard and they sometimes stay up all night just to get their singing right or just to practice dancing! I bet no other KPOP idol can speak 6 languages like Taecyeon, 5 languages like Nichkhun, 4 languages like Jun K. , 3 languages like Junho, or 2 languages like Chansung and Wooyoung! Please listen to their songs and keep supporting them till the end and I hope they will never ever disband like other idol groups! I love you 2PM and I will always be a HOTTEST and support you guys ...more
Its been a while since I got into Kpop music but couldn't consider myself a fan yet. But then came 2PM like a breathe of fresh air, and their personalities along with their amazing songs turned me into a HOTTEST in no time. They are not just amazing artists, but beautiful human beings as well. Nichkhun is my favorite though. 2PM is one of the most talented k-pop groups, if not THE MOST. So, its your loss if you're not aware of them or their songs. Go check them out, you won't regret it.
I LOVE ALL THE MEMBERS ON 2PM
They are so talented and I can't Describe there voices even they are a great dancer and there songs are awesome when I just hear there songs I scream like a and I really love them so much and I will be one of there fans for ever, by the way I'm from united arab emirates and I'm insane with them and every year and month they become better and better and I hope they continue on this way, I LOVE YOU GUYS SO MUCH, fighting oppas
They are an amazing band with really good PR (: They're rapper is pretty darn talented along with all of the other members and I am especially in love with their song GO CRAZY which just gets me pumped up! Same goes for all their other songs! Seriously, these guys deserve so much credit for their hard work in becoming such a unique, talented, world renown band (: (not to mention very good looking guys as well)!
21
MBLAQ
They are really hard working and super cute and super funny. Their choreography and songs are truly on of a kind. All five of them has this amazing and special talent that makes them who they are but all together they're the most talented, cutest, funniest, hottest, hard working, sexiest and most honest group I've ever seen. They're not afraid to show who they truly are and they always never forget to smile and show their love to their fans even though they're tired, sleepy or just want to faint. They're strong!
MBLAQ is the best and they are WAYY underrated, they all are passionate about music and do their best! And they all have different personalities, Joon-Muscle bimbo, Mir- Mischief maker, Cheondung (thunder)- Dara's younger brother and is the octopus prince, G.O fur hyung (had a mustache, used to be in a trio called Tykeys with amazing voices, and Seungho- leader, competitive, has dark circles (called panda because of that) They also are HILARIOUS! How? To find out watch MBLAQ's Sesame Player (hilarious! ), Hello Baby (cute and hilarious! ), and some of their songs are This is war, Smoky girl, and No love. And their CEO is Rain Bi, Enjoy! These are the reasons why MBLAQ is unique, and the best!
THEY are really GREAT!

If I'm going to describe them in one word, then it'll be PERFECT.

It's not the 'perfect word' that only did good things but a 'perfect word' that for sure EVERYONE will loves. Once you get to them you can't ever leave again. That's what they are. Once you love them, you'll love them and fall deeper and deeper as you knows a lot about them, how dorky they are etc. And how HONEST they are about everything.

These guys, MBLAQ, I really really (to the infinite times) LOVE THEM and they'll be my #1 group, MY ONE and ONLY Biased group. I'll love them FOREVER and EVER, I'll be there FOREVER fan.

Especially Joon oppa! I love this man ♥_♥

MBLAQ Hwaiting! Saranghae ♥
This is one of the best k-pop bands I've ever been hooked to! I love the members (highlighting Lee Joon and Mir x3) and their songs are so catchy! And I just love all their choreographies as well!
I believe MBLAQ deserve a higher rank than this for they are much more than they may appear to be
22
Exo-M
I'm not Asian so I don't understand the language, but I still love them so much! Their songs are really, really, catchy (check out 'MAMA'! ) and the members all have a lot of personalities and good looks, especially Tao and Chen!
I love this band, my third favorite. Especially Kris oppa. So sad he left. I also like Lulu and Lay.
I love exo m especially lay and luhan.. Exo m an exo k is the best ever..
I love exo-m! Especially tao and xiumin. their songs is so catchy especially mama and history. their rapping is so amazing and they are very creative. by the way, exo-m is part of exo. their songs is just Chinese version.
23
Miss A

Miss A, stylized as miss A, is a South Korean-Chinese girl group based in South Korea formed by JYP Entertainment in 2010. Their group name stands for Miss Asia and the highest rank, A.The group consists of three members: Fei, Min, and Suzy.
They're all good. In every performance, they don't need to lip sync because they're good and confident enough to sing live! They have their on individual talents. Suzy can act while Jia can do amazing flexibility stunts. Watch their performance on MAMA 2011 and you'll be amazed.
MissA is better should be in the top10, they really deserve this. They are amazing vocals, perfect dancers, they are all so pretty and awesome. Their song don't sound the same, they're different but always amazing and catchy. Each one of them is unique. I LOVE you MISS A! Miss A fighting
They are beautiful with their on way.
Such a different personalities.

Miss A min was really really funny back there, just love how she react, her mong, her craziness attitude (just think positive way), she was really awesome dancer, just suits on variety shows, really amazing.

Miss A suzy was natural beautiful. Much-est fanboys, her face was really cute, adorable and her acting was aegyo. Maybe she's not good dancer as others but she has a charisma, loves her a lot

Miss A fei was just really really differents. Shes same as suzy, a lot of fanboys as she is beautiful, talented, master-cooking and good girl as she not so louder. I really wanna know her, she was really amazing at sport, shes natural. Really wanna know her

Miss A jia was a good rapper, dancer, flexibility. She was talented, charming, kind-hearted and everything bout her was really superb.She also good at sport as shes collecting gold medal in hurdle sport. Her flexibility was shocks! Shes ...more
I love miss A. Every single member is perfect and talented..
the music is great, the dances are awesome. Did you see how they dance :O *-* they are so flexible and real athletes. REAL DANCERS! Above all they are really pretty everyone of them. A PERFECT GROUP!...
24
Black Pink
They are popular, but in their own way, they are underrated. They don't get enough opportunities to showcase their vocal abilities and talents. I wish YG Entertainment would stop teaching Rose that terrible, straining, voice technique. However, all four girls have amazing voices and release good songs.
Blackpink is the reason I like kpop. They amaze me every single time, whether it's by their singing, their dancing, or their visuals. Jisoo is honestly the prettiest person I've seen. Jennie is the best rapper and cutest person I've seen. Rosé is the best singer I've ever seen, and Lisa is honestly the BEST DANCER EVER! She was able to memorize two songs at idol room just by seeing it once.
I love Blackpink they all pretty and unique beauty. My Bias is Lisa second is jenny, 3rd Rose, 4th is Jisoo. Their song is so unbelievable and hearing over and over. I hope they come out more really good song and Lisa and to dance more different move
They are the best girl group in k-pop, they are the first girl group to be in the charts of billboard, and they are the best girl group in the world.
25
Red Velvet
Red Velvet is the best!

Wendy our main vocal will dominate someday the music charts with her soulful singing.

Seulgi will be known for her dancing skills and singing skills all round Kpop.

Irene will star in the latest dramas. Her face will blow you away.

Joy will be leading the next generation's maknaes. She's very talented!

Red Velvet is the best! Clearly very talented!
Red Velvet have recently debut and they've only released to songs
But it shows just how beautiful their voices are!
They can all rap and sing beautiful! They deserve to be much higher.
Red Velvet should be number 1. Its just 2ne1 and SNSD that get a lot of attention, they are good, but red velvet is better because their songs are relatable and catchy, and better vocals.
Red Velvet is composed of some of the most talented singers in all of Kpop. They deserve so much more attention.
PSearch List