Top 10 Most Handsome K-Pop Band Members
The Top Ten
1
Kim Hyun Joong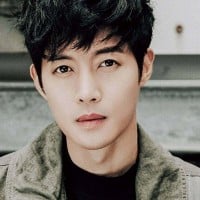 Kim Hyun-Joong is a South Korean entertainer, actor, singer, dancer, and the leader and main rapper of boyband SS501.
Kim Hyun Joong has the beautiful spirit of being supportive yet stern in achieving wonderful goals as a team. He really leads and supports the band whether he is with them or away. Got to give him his props.
Kim Hyun Joong is very talented person. He is all rounder. He is very talented singer, rapper, dancer, actor, modeller as well as a good band leader (SS501).

Wish your success for future activities...
His enthusiasm and love for music delights us, his fanatov.Kim Hyun Joong the only one I met ever how talented and hard-working singer and dancer. My love for it and fidelity to it does not dry out
Kim Hyun Joong talented actor, a singer with a beautiful voice and a wonderful smile!
2
Donghae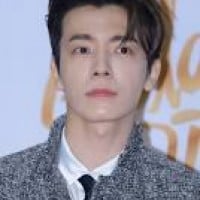 Lee Dong-hae, referred to as Donghae, is a South Korean singer, songwriter, composer and actor. He was trainee at SM Entertainment after winning a prize at SM's Youth Best Contest in 2001. After four years of training, Donghae debuted as a member of boy group Super Junior in November 2005.
Donghae is everyone's soulmate. He has it all and yet he didn't use any effort to got all the woman even man attention. What makes him even special that he is so down to earth, just like he doesn't realize what impacts he brings on people. I vote him especially for his personality! Handsome guys are everywhere but handsome guy with pretty personality is HIM!

After all, no one hates him and it happened for a reason!
Donghae is not amazingly handsome. But he has a very beautiful eyes that always seems shining. His eyes can make other people who see it feel warm. He has a breathtaking smile as well. Every time he smile, I feel like I'm fallin' in love with him again. Donghae just has a manly figure that most women like, including me.
Donghae is awesome and very talented! He can sing, dance, rap, act, and he is one of kindest and most gentle if the whole super junior... He is just too dorky and cute! He is really charming and handsome! He is well mannered. And awesome! And he is awesome just the way he is!
Donghae is the best that God created on earth! He is so handsome, with pure eyes and killing smile. But above all, he has a kind heart and talent. I think every girl would fall for him, and every mom would want their son to be like him!
3
Jaejoong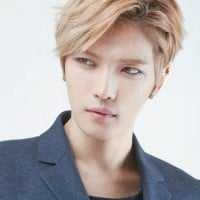 Kim Jae-joong, also known as Jaejoong is a Korean singer, actor, songwriter, actor, designer and director.
There are millions of handsome guys in this world so to be the number 1, you have to stand out. And this guy did. Not only because of his visual shock appearance, but his talents and personality as well. Jaejoong achieves the balance of being handsome and beautiful at the same time. He sings extremely well, pouring out his most sincere emotions. His voice suits all kinds of music genres (ballad, dance, rock, trot). He is able to compose many great songs and is able to direct a concert. He gains recognition for his acting as well. And here comes his personality, everyone thinks he's cold based on his appearance. But he's the warmest and kindest person I've seen. And also weird and funny at times. He always put his loved ones before him. He loves and takes care of his members, family and fans.
It was around 2 years ago when I was first introduced to DBSK, which is forever my favorite group (despite being disbanded). When I was watching my first music video my eyes automatically went to Jaejoong and I thought, "Wow, if there was any man that would be described as beautiful, it would be this guy. " At first I was merely drawn to his astounding looks, but as I watched other videos of him that showed him while he wasn't performing, I began to fall in love with his personality too. Kim Jaejoong does truly have a good heart as well as a charming personality and good looks. So, I vote him as the most handsome not only for his actual looks, but his personality
He is a very talented, not only a great singer with an incredible voice, he writes beautiful songs and music that is really wonderful.

Not only that, it's a great actor, even when new, always do your best to improve. It is a kind and caring person who thinks of others rather than himself and that recognizes the talent of his bandmates. A person who works hard to overcome the obstacles that have been put in front, he knows what pain and still keep going, always with faith, doing what he loves.

It is an artist that I can feel proud to be a fan.
Jaejoong is the eternal mother figure in DBSK. He has a motherly caring aura about him, and although he looks cold the first time you meet him, once you get to know him he is a friendly, amiable man who really cares for the ones he loves.
On top of his beautiful looks lies his gorgeous voice, I have yet to hear a more beautiful voice. He has the ability to pull off any genre and really balance the harmonies perfectly in DBSK.
4
G-Dragon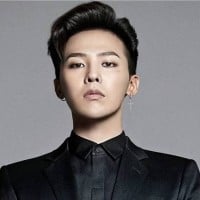 In real life this man is very humble and appreciates the people around him. He will grow to be a wonderful father and continue to improve himself in music beyond what he has already achieved. He might not be drop dead gorgeous but his aurora is very cool, that's the reason I love him. He is himself 100% of the time he just changes what mode he is on
G-Dragon is a very peculiar case for me because he presents both feminine beauty and also tough, badass looks. He is very handsome and very stylish (already mentioned I'm sure) and he has incredible charisma. He can be the center of attention even in a room full of manly men with muscular bodies and pretty faces.
He is so cute! Especially when he's doing that bite-lip of his while smiling widely. No one prettier when he does that. His face is small and his skin is so good. And his facial expression's range is so wide. He can be sexy, dorky, cute, manly, all that with that "pretty" atmosphere around him
Gd is beyond stylish! From his debut to now he has always had unique style! He is also definitely the prettiest considering he played girls before in parody dramas and still looked prettier than most girls!
5
T.O.P
38?! Are you kidding me?! TOP is a LADY KILLER! He kill me with that beautiful eyes and that killer smile! Oh my! And then he has a charming looks, charismatic & heavy voice, also high sense of fashion too.
Even without showing much skin, T.O. P's handsomely good looks are known throughout all of the Kpop industry. His stare will have you staring back. The only thing better then his classy looks is his voice.
Most people would think T.O. P is sexy and handsome, I also think that but overall, I think he is the most adorable being to ever exist.
One of the best singer/model/actor in South Korea... He is the sex symbol of his genearation... With his charming looks, charismatic voice & high sense of fashion
6
Jung Yong-hwa
To me, yonghwa oppa is the most handsome yet has a caring heart, humorous, cute, friendly, yet sometimes cool, and he always does Yong choding and also a person that will be comfortable with. So he has a perfect personality and everything he does. :) though he doesn't have a prefect smile, but this is his unique trait of him in order for him to be outstanding among others!
He is just perfection. Maybe he isn't as tall as, I don't know, Jung Shin, but with this adorable eyes he win everything. He has beautiful smile with this cute teeth, good body proportion and, of course, big talent, and with this he is even more handsome.
The best and he is the top and the other list...
He is perfect and I think that no can beat him the other list about the most beautiful and handsome yonghwa was the first one...
No one can deny his skills and how he is so perfect at singing insturment and also adding to that his skills at acting are so incredibly amazing... Note : he has one of the amazing faces with no surgeries..
The most beautiful eyes I've ever seen in kpop male artist, perfect nose and jaw, sexy lips. warm and beautiful soul but also funny and witty. No doubt of his multitalents. Time is gold for him, a hardworking person, his work attitude aplicable for others kind of job. Never does such complain for hard time he's been through, always find things to be grateful even in hard times.
7
Yesung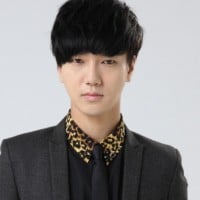 Kim Jong-hoon better known by his stage name Yesung, is a South Korean singer and actor. He is a member of the South Korean boy band Super Junior and its subgroups Super Junior-K.R.Y., Super Junior-H and S.M. The Ballad.
The total package guy. Always place first in vocal rankings. Sometimes he's a little bit weird, Octopus dance and his major failure in some dances and challenges.
The most handsome face in the world! His eyes are fiery and fierce! Not just looks, but an amazing voice!
Yesung is so Handsome... and he's really cute and handsome when he is performed in super show 3 and 4.
He is the Bae he never ages and he looks damn pretty don't lie to yourself! You know it!
8
Nichkhun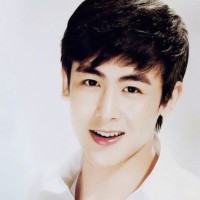 Nichkhun Buck Horvejkul, known mononymously as Nichkhun, is a Thai rapper, singer, songwriter, model and actor.
I love Nichkhun because He is very cute and handsome.. He has a natural face and he's never got a plastic surgery. You
He is adorable. There is no doubt that he is attractive. Especially since he has big eyes.
Kind-hearted, man with manners, idea bank, lovely voice, a smarty - in short, he's a complete item. Simply JJANG!
He is as adorable as a baby! Plus his complexion is so smooth and fair.
9
Kyuhyun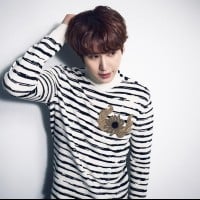 Cho Kyu-hyun (born February 3, 1988) is a South Korean singer and actor. He is a member of the South Korean boy band Super Junior, its sub-groups, Super Junior-M and Super Junior-K.R.Y., and a former member of the South Korean ballad group S.M. The Ballad. He is one of the first four Korean artists to appear on Chinese postage stamps.
Kyuhyun doesn't deserve to be 8th place... He's so cute and good looking, he should be in top 3 if not number one. He can be so cute/hot/sexy/handsome at the time without even trying!
Magnae Kyuhyun is the greatest in the world. He is very handsome, has a very beautiful voice. Sometimes I always fall asleep because your voice Oppa. Kyuppa please do not forget your SparKyu this! I'm a friend of your drama. I will continue to support you Kyuppa! I Love you! Muach!
He's evil but funny, his voice amazing. He's good looking, funny, handsome,... a angel without wings& Best maknae in the world!
Can be either hot, cute, sexy at the same time...
He is also witty super talented and most of all he is Evil
My CHO KYU HYUN
10
Seungri
He is the cutest panda in the world. Nothing and no one can beats him.
... He is so cute! I know you can do it. But I still like GD the most in BIGBANG
The best singer, dancer, host and maknae I've ever known. Fighting, VI!
The Contenders
11
Taeyang
What the...why is he here? ? he must be in top 5
12
L (Myung-soo)
He is the best of the best. He has great skill in acting, singing, playing the guitar, Japanese, and he can melt girls' hearts with just a smile. He is the visual of Infinite and definitely has the prettiest eyes and can be cute and hot at the same time. Not many people can pull that off but he manages to.
L is PERFECT! He is Good in acting, He melt the girls' heart with his talent in singing, He is a powerful and graceful dancer, His face is charming and adorable. He has good characteristics and attitude. Everyone loves him, Everyone adores him. Fighting!
L is so good in acting, his face is just flawless and perfect. And he's so humble despite his handsome face! And he can be cute and handsome at the same time. Also, he is so talented, his eyes are so beautiful. Myungsoo is just a perfect idol, fighting!
He's also known as ShinMolNam!
He's a perfect guy! I love him!
Cute, Handsome, Sexy and many more!
He has it all!
He's so talented as well!
He proved it many times that he doesn't have only a handsome face but also he has a talent that melts girl's heart!
13
Siwon
I think Siwon is the funniest and the cutest guy. His hand gestures are funny and he plays drum really well... And his acting skill is so good. I've watched oh my lady movie like 15 times already and I never get bored. Love you siwon!
Si Won is the most handsome and cutest guy in the world. He is best among others. He is a perfect guy. I like his songs, his acting and his dance also. He is full of talents. He is a gift of god... Take care Si Won
Siwon is the best of the best among all other Kpop band members. If you look for the most handsome definitely is him. Have you ever heard... Nobody is perfect? The words nobody refers to Siwon.
Si won is the best of best. I have never seen such a sexy, handsome guy like that. I think he is not a guy, he is super star. The shiningest star in the sky. Love you like a love song. You are my dream. Saranghae o Choi SiWon
14
Choi Min-ho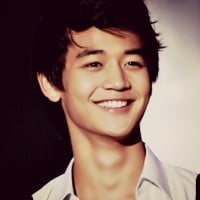 When I first saw him on television on his drama TTBY I'm starting to admire him because of his character. I love Minho because he is a very talented person. He's the most cutest member of Shinee. I like him because he give so much joy and happiness to those people who watching his performance on stage or in a television..
Minho, I hope you will continue inspiring people to pursue their dreams.
Minho is a heavens gift from us. I love Minho forever =).
I hope we meet on person even though a million of miles away from two of us.. I'm just kidding. I'm happy that you are seeing on television.
I always track everything you do. I will support you until the end.. Thank you for inspiring me.. It's me Ella =)
Minho can pull any look-from handsome to cute, or even sexy! His unique tan skin, big eyes, and warm smile, warmhearted personality and manly, yet cute flaming charisma side makes fans attractive to him.
What? , only # 11? , he belongs to top 3, I mean he's cute, handsome and sexy, look at that eyes' and smile, he really is the Flaming Charisma, real life Prince.
Minho oppa is so handsome... He is cute... He is tall... He is hot... He have a nice beautiful hair... Lets say he is perfect...
15
Leeteuk
I love Teukie because of all the things he have done! I can describe his as a cute, cool, sensitive,.. And even hot-hearted, cool-minded person! I believe ELFs agree with me and vote for our oppa!
V-ELFs.
I simply love this hyung
His smile! So perfect..!
I love leeteuk oppa
16
Sungmin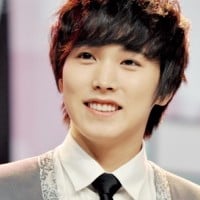 He's pretty, especially when he's doing aegyo. Can't get over how cute he is. His favorite color is pink, even though SJ says he's probably one of the most manly out of them!

Definitely the one who looks the most like a girl in SJ when they dress like one. I swear I did a double take a couple of times because I was confused. Heechul and Kyuhyun are really pretty too but Sungmin's cuteness makes him #1.
Sungmin is amazing.. Super talented artist.. Really love him.. Really like his personality, not only pretty but also kind.. Make me happy every time I see him.. Has lovely voice that always make me calm
Super cute and Super pretty he's Sungmin from Super Junior.
Sungmin is so perfect
17
Lee Tae-min
Taemin is not just pretty or cute but he is exceptionally HOT! His legs are so sexy that it gives you so many dirty thought. He makes all girts perverty! His dance is like! No one can dance like him. He is so young and he can sing and dance like a pro! He looks so hot with that long hair extensions in lucifer MV! His hip thrusts are the best and you just can't stop looking at him! He has that charm of putting girls under his spell just by simply staring. Such a Hottie he is!
Lee Taemin is no handsome, good looking, ethereal, whatever good thing you want to say about him he is it. He's also a great dancer, vocalist, & hyung. Anyone can tell that Taemin has talent, from SHINee to SuperM he is talented.
Taemin has a bright beam and has a sparkling eyes. It also makes you smile whenever you see him too. If anyone from you remember their 2nd world concert VCR, there appeared a story of two lovers which Minho is the man and some will never guess who might be the girl, it's Taemin! SHINee hyungs always thought of Taemin really pretty. I also envy him though...
If he were a girl, all boys would fall head over heels. He just gives of that feminine charm with those twinkling eyes, nice legs, cute eyes, charming smile and a small face. Once I showed a picture of him crossdressing to my brother, he was like:"Who's this gorgeous girl? "
18
Kim Hyeong Joong
Love all his videos and his series... Boys over flowers and Playful kiss... He is amazing... No words to describe him...
You are mistaken. In dramas Boys over flowers and Playful kiss played Kim Hyun Joong. He is now on 19 place. Kim Hyun Joong - SS501.
His nick name is "pretty boy", he IS handsome! And the most importent thing about him is that it's his face!
The sexiest guy ever! My future husband! I'm in love with him since "Boys Before Flowers"
19
Suho (Exo)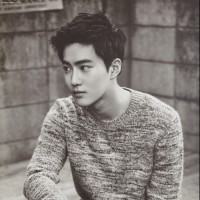 Kim Jun-myeon was born on May 22, 1991. Known professionally as Suho, he is a South Korean singer and actor. He is a member and the leader of the South Korean boy group EXO and its sub-unit group called EXO-K.
When I first saw him I was wondering who this handsome man is. Later I found out he's the leader and second oldest member of EXO. Most men in K-pop give off a pretty or beautiful vibe for me, this man is definitely handsome though.
He is the most handsome man to me.
Fighting my angel Kim Joon Myun.
Always supporting you.
Most handsome boy in the world.
I love his shining face and innocent face I love you so much than anyone
20
Lee Hongki
How in the world could Hongki be all the way down here? He is absolutely and outlandishly adorable. He is one of God's most perfect creations!
This guy has everything, he is talented, funny, good-looking, fun and has an incredibly powerful voice! You can't help but like him!
Hongstar is really a star! With his smiling eyes, powerful voice and even mischievousness, no one can reject his charms. That's why we, Primadonnas, love this guy. He's really amazing. (Jonghoon-biased)
This guy is all that! He has the looks, the voice, the talent!
21
Jungkook (BTS)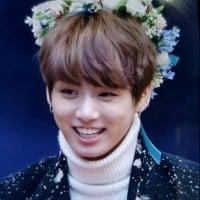 Jeon Jung kook was born in Busan, September 1 1997. His nationality is South Korean. HIs favorite number is 1. He is known as a South Korean idol singer, singer-songwriter, dancer, composer and producer. JK Favorite color is Red, Black, and White. He think express color of Hip Hop is Black and Red. Jung kook's role model is G-Dragon. Favorite food is bread, pizza, and anything with flour, pork soup rice, sashimi, sea eel.
Jungkook is the maknae of the group. He's cute when he smile. It make your heartbeat speed up when he sing. It make you laugh out loud when you see him sleeping. I like him so please support him.
I choose jungkook because he is very cute, very talented and good in English... I love the way he dance and sing especially... I don't know why when every time I see him I'm blusshing haha...
He is literally strong! He is so cute with his smile though and his voice is so precious! I can't say no more because I have tons to say...I love you JUNGKOOK! #A.R.M.Y
He's the most beautiful boy I have ever seen.
22
Kim Jonghyun
He is handsome than Yesung. He is very hot and sexy.
I love you!
He is handsome, sexy, cute. God!
23
Nickhun
He has the most refreshing handsome looks on and off camera, besides his perfect face, he has a sexy body curled up beastly under... And most all around skills, be it as a 2pm member but also in sports, arts, cultural... Etc.
24
Heechul
I mean, have you see him? 16 years since he's debut and everyone still thinks he's attractive. His Instagram photos get turned into articles instantly and not to mention, he's 38 years old already which you probably can't tell just by looking at him.
I don't get why heechul is in this list he's not exactly a pretty boy maybe in the beautiful ranking but not pretty I think he's pretty manly looking. (No offense) I have always wondered when is he gonna cut his hair it suits him but yea...
Heechul was kicked out of a Men's toilet back when he was just a teenager after the guys mistook him for a girl. When he headed to the Women's toilet, the girls just thought he was tall for a female and praised him about it. Heechul hwaiting!
It's truly unfair that he has the face of an angel and the tongue of a little devil. :D
Just kidding, I love his witty comments! He's such a great entertainer and his stage performances still blow me away because I can't get over how good he looks no matter what he wears.
25
Suga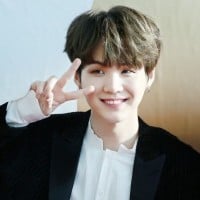 Min Yoon-gi, better known by his stage names Suga and Agust D, is a South Korean rapper, songwriter, and record producer.
He looks like a porcelain doll, seriously so pretty, I'm jealous...
This boy is honestly so beautiful, he almost looks ethereal!
He is cute and cold on the same time.. Not just by face he is even handsome and pretty in his character... That's why he is the best in my ranking... Again we have same birthday(not the year actually).. I do even find similarities among us... he is actually the one who made me enter the kpop world ..
The cute and motionless in bts. I like his eyes and what he raps by his own ways
PSearch List