Top 10 Franchises that Resonated with an Unintended Target Audience
The Top Ten
1
My Little Pony: Friendship is Magic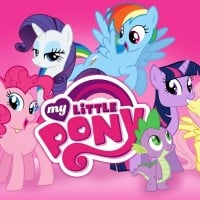 My Little Pony: Friendship Is Magic is an animated children's television series based on the fourth incarnation of Hasbro's My Little Pony franchise. The show follows a studious unicorn (later an alicorn) pony named Twilight Sparkle (Tara Strong) and her friends Applejack (Ashleigh Ball), Rarity (Tabitha ...read more.
It helped break gender barriers. Boys liking girl stuff is a GREAT change.

Before, barely any boy would like girl stuff but this show actually changed everything about how boys think about girl stuff. Congratulations!
Isn't that a good thing though? Like it was intended for little girls, but it's so good, that grown men can like it.
This show was made for little girls. Grown men like it more than little girls.
People are allowed to enjoy whatever they want, so stop.
2
Pokemon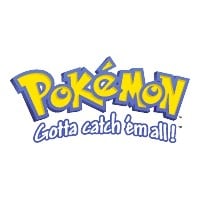 Pokémon, abbreviated from the Japanese title of Pocket Monsters and currently advertised in English as Pokémon: The Series, is a Japanese anime television series, which has been adapted for the international television markets. It was first broadcast in Japan on April 1, 1997, in the United States ...read more.
Pokemon is supposed to be for little kids yet pretty much any age range can be a fan of it. I personally knew a 67 year old woman who loved to watch the movies and T.V. series alongside Beyblade and other shows. Not to mention that I have seen more fellow adults when playing the games online.
Although many watched this show when they were kids, the fanbase is now made up of adults and otaku teens.
3
Adventure Time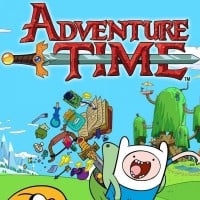 Adventure Time is an American animated television series created by Pendleton Ward for Cartoon Network. The series follows the adventures of a boy named Finn (voiced by Jeremy Shada) and his best friend and adoptive brother Jake (voiced by John DiMaggio)—a dog with the magical power to change shape ...read more.
This show was made for stoners and tweens. Weeaboos and emos like this show. I still don't get how this show is influenced by anime.
4
Five Nights at Freddy's
This game is loved by people younger than the target audience. Also, how is this game similar to Minecraft?
5
Paw Patrol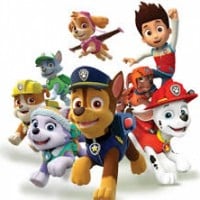 PAW Patrol is an Canadian animated television series created by Keith Chapman. It is produced by Spin Master Entertainment with animation provided by Guru Studio. In Canada, the series is primarily broadcast on TVOKids, which first ran previews of the show in August 2013. The series first aired on Nickelodeon ...read more.
Adult and teenage furries watch this show, but the target audience is still mainly toddlers.
Almost half the people in my high school love this show! (Emphasis on high school)
I'm 13 and I can't stand it, why does everyone older adore it?
6
Littlest Pet Shop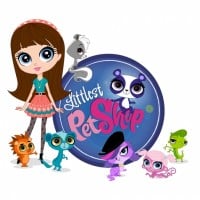 Littlest Pet Shop is a toy franchise and cartoon series owned by Hasbro. The original toy series was produced by Kenner in the early 1990s.
This toy was made for young girls, but teenage emo anime fans enjoy it more.
7
The Lion Guard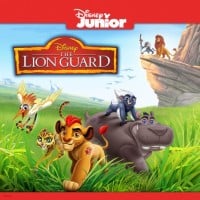 The Lion Guard is an American animated television series developed by Ford Riley based on Disney's 1994 film "The Lion King". The series was first broadcast with a television movie titled "The Lion Guard: Return of the Roar" on Disney Channel on November 22, 2015 and began airing as a TV series on January ...read more.
Made for the preschool demographic that watches Disney Jr., but there are tons of dark and explicit overtones in the show that may be disturbing.
8
Miraculous: Tales of Ladybug and Cat Noir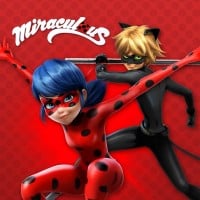 Also called "Miraculous", "Miraculous Ladybug", "Miraculous Ladybug and Cat Noir", "Ladybug and Cat Noir" or simply "Ladybug" . It's a French show created by Thomas Astruc and Jeremy Zag, produced by Method Animation (by Zag) and SAMG Animation (in Korean version). The theme song singed by Cash Callaway and Wendy Child in English dub and Fiestar in Korean dub. Miraculous first time aired in South Korea. ...read more.
It's supposed to be for young girls. But teens-adults love it anyway. I feel like this show is slowly becoming the next MLP.
9
Family Guy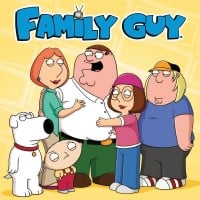 Family Guy is an American adult animated sitcom created by Seth MacFarlane for the Fox Broadcasting Company. The series centers on the Griffins, a family consisting of parents Peter (Fat, Idiotic Dad) and Lois (Nagging Bitchy Wife), their children Meg (Socially Awkward Daughter) Chris (Fat, Idiotic ...read more.
This show is made for adults, but kids watch it mostly.
No, mostly adults and teenagers watch it.
Kids don't watch this show mostly.
10
Twenty One Pilots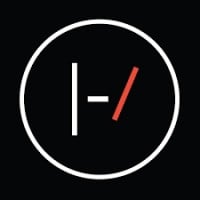 Twenty One Pilots is an American musical duo that is originally from Columbus, Ohio, who are best known for their songs "Stressed Out", "Heathens" and "Ride". Currently there are two members, Tyler Joseph (lead vocals, piano, keyboards, synthesizers, ukulele, bass and guitar) and Josh Dun (drums and ...read more.
This band is a mystery box of musical genres except for punk rock, but emos love it. I guess their cover of "Cancer" by My Chemical Romance proved that.
The Contenders
11
Sonic the Hedgehog
Made to be a video game series by Sega to complete with and cash-in to the success of Nintendo's Mario. But sadly, the Sonic franchise attracted the wrong audience in the form of classic cartoon fans, who have comparing Sonic to the likes of Mickey Mouse or Bugs Bunny as opposed to video game characters like Mario, Pac-Man or Mega Man. It's even worse when these fans make crossovers of Sonic with anything that isn't a video game icon. I don't care what anyone says, Sonic will ALWAYS be just a video game icon to me. Sonic may be adapted to T.V. shows or such, but so do other video game icons, so there is no reason to see Sonic as a cartoon icon rather than a video game icon.
12
Fortnite
The game is rated T. But for some reason, it has merchandise meant for younger kids.
13
Bendy and the Ink Machine
14
Call of Duty
Call of Duty is a rated M game, but children 6 years and up play this game with no problem.
This game isn't THAT inappropriate for children. It's perfectly fine.
This game is for ages 17 and up, but most of its fanbase is way under 17.
15
Invader ZIM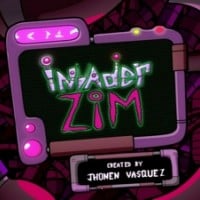 Invader Zim is an American animated television series created by Jhonen Vasquez for Nickelodeon. The series centers on an extraterrestrial named Zim from the planet Irk, and his mission to conquer Earth and enslave the human race along with his malfunctioning robot servant GIR.
16
Lego Ninjago: Masters of Spinjitzu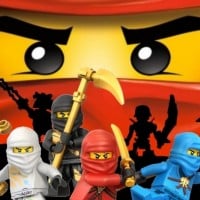 Lego Ninjago: Masters of Spinjitzu, is an American–Danish action comedy family animated TV series that started as a pilot shorts for LEGO that aired on Cartoon Network in 2011. The show centers on the adventures of six ninja: Lloyd, Kai, Cole, Jay, Zane, and Nya.
I haven't watched Ninjago in years. But I think the Fandom consists of adults and teens nostalgic for the theme and show.
17
South Park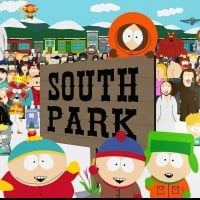 South Park is an American adult animated sitcom created by Trey Parker and Matt Stone for the Comedy Central television network. The show is about four boys, who are Stan Marsh, Kyle Broflovski, Eric Cartman, and Kenny McCormick, and their adventures in South Park, Colorado.
This show is adored by teenage weeaboos, who aren't the target audience. There are some anime references, but it's not influenced by it.
The target audience is adults. Teens watch it.
18
Regular Show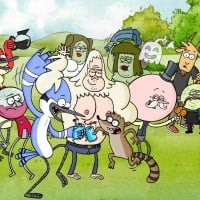 Regular Show is an American animated television series created by J. G. Quintel for Cartoon Network that premiered on September 6, 2010. The series revolves around the lives of two friends, a blue jay named Mordecai and a raccoon named Rigby—both employed as groundskeepers at a local park.
19
Balto
Is a Non-Disney film made by Amblimation that is family-friendly, yet so many furries and Lion King fans who make erotic art/fanfics tend to obsess over it. >_< I feel that this wrong audience gives the film a bad reputation.
20
Roblox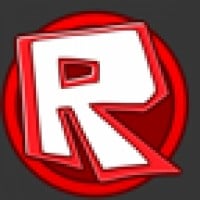 21
Happy Tree Friends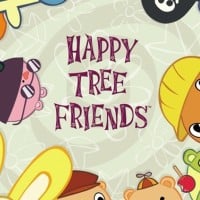 Happy Tree Friends is an adult animated flash series created and developed by Aubrey Ankrum, Rhode Montijo, Kenn Navarro and Warren Graff for Mondo Media.
Some fans watched it when they were young thinking it's a kids' show. Which was probably the intention of the creators.
22
Yandere Simulator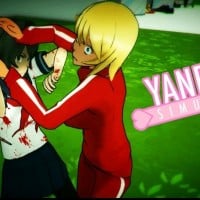 23
The Lion King
Supposed to be made for fans who watch Disney films, but it is a heck lot darker and edgier than most other Disney films and, it maybe just my imagination, but TLK seems to have gotten a Non-Disney appeal that other Disney movies don't have, and this could be why it's fans tend to crossover it with something Non-Disney like Balto rather than another Disney film. WHAT IN THE WORLD?!
24
How to Train Your Dragon
Who created the Fandom? Nicki Minaj
25
Hazbin Hotel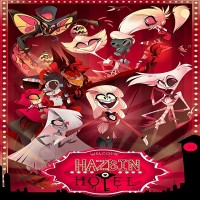 Hazbin Hotel is an American adult animated musical comedy series created by Vivienne "VivziePop" Medrano. It revolves around Charlie Morningstar, demon and princess of Hell, on her quest to find a way for other demons to be "rehabilitated" and allowed into Heaven, so she opens a rehabilitation hotel that offer demons a chance at redemption and to be better people. The pilot, released to YouTube on October 28, 2019, was made entirely by freelance animators and was largely financed by Medrano's Patreon followers. ...read more.
PSearch List