Top Ten Things and People that are Better Received in Other Countries Than in America
The Top Ten
1
Nudity
I just had to vote for this after having seen the most hated songs of 21st century list. Especially because of most of the songs were hated for mild sexual content that can be seen on T.V. by every child over here. Was kind of frustrating.
In many countries outside of the US, nudity is not rude.

In German speaking countries, nudity is seen on T.V. during daytime, and movies that are rated R only for nudity (and language) are usually rated something between "all ages" and "12 and up" over here.
Similarly to the US, Canada is also very conservative.
2
Insane Clown Posse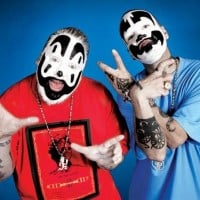 Insane Clown Posse is an American hip hop, horrorcore and rap rock duo consisting of rappers Violent J and Shaggy 2 Dope, that was formed in 1989 in Detroit.

Insane Clown Posse is known for their violent and outrageous lyrics that often interpolate horror elements and religious symbolism, all of this being set in the fictitious Dark Carnival universe. The musical style ranges from oldschool... read more
While not having such a devoted fanbase as the juggalos over there, critical reception of Insane Clown Posse is really good in Germany. Most of their albums get fairly positive reviews, and "The Amazing Jeckel Brothers" were included on laut.de's Milestones-list retrospectively, the review that came along the addition to that list praised the humor, the Dark Carnival concept and the production.

Even though I actually like ICP, I think this rating is a bit too high. It is a simple and tasteless fun record most of the time with a few really good songs I'm between ("Echo Side", "Nothing's Left", "Play With Me",...). What also baffles me is that it was "Jeckel" that got that much praise, because they have three albums ("The Great Milenko", "Hell's Pit" and "Mighty Death Pop") that are way more ambitious and are actually way better than their reputation.
3
Nickelback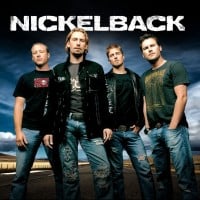 Nickelback is a Canadian post-grunge band formed in 1995 in Hanna, Alberta, Canada. The band is composed of guitarist and lead vocalist Chad Kroeger, guitarist, keyboardist and backing vocalist Ryan Peake, bassist Mike Kroeger, and drummer Daniel Adair.
In German speaking territories, Nickelback gets no hate at all. People either like them/are fans or simply don't care about them. Their albums' reviews usually are between 3 and 4 out of 5 stars on most websites and magazines. And they are more accepted by rock fans.
4
Jose Feliciano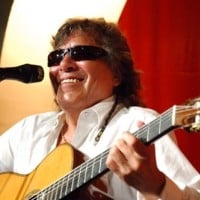 José Montserrate Feliciano García (born September 10, 1945), better known simply as José Feliciano, is a Puerto Rican virtuoso guitarist, singer, and composer.
José Feliciano means music. One of the most underrated musicians on radio even without radio stations help he has sold millions of records worldwide and sold out concerts worldwide. Has collaborations with international stars. Debarge, Johny Cash, Kenny Rogers, Cat Stevens, Bill Whiters, Diane Shurr, John Lennon, Jose Jose, Lanni Hall, etc,etc,etc. Jose has performed with the best symphony orchestras worldwide. Has recorded in Spanish, English, Italian,etc. Has reached hit parades worldwide.
A star in Latin countries.. but almost forget from 70s his crossover genius in USA where he was the pioneer
Great Jose Feliciano, great talent!
5
Furries
Furries get no hate in German speaking countries and are absolutely not discriminated. Much like anime fans, they are seen as nerds, but nerds became socially acceptable in the 2010s.
6
Nicki Minaj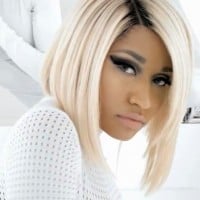 Onika Tanya Maraj, known professionally as Nicki Minaj (born December 8, 1982) is a Trinidadian/American rapper / pop music artist. Minaj is most known for her songs such as "Anaconda", "Super Bass", "Starships" and her feature on "Bang Bang".

Despite her controversial songs, Brent Staples from "The New York Times" claimed her to be 'the most influential female rapper of all time', presumably... read more
Like Nickelback, Nicki Minaj gets little to no hate, but either has fans or people not really caring about her in German speaking territories. Reviews are usually positive.
7
Jerry Lewis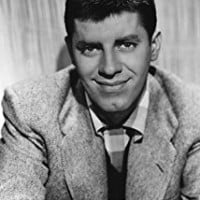 Jerry Lewis was an American comedian, actor, singer, film producer, film director, screenwriter and humanitarian.
Is considered the greatest comedian of all time in France.
8
National Lampoon's Christmas Vacation
Much like "It's a Wonderful Life" in the US, this is THE one christmas movie in German speaking countries. However, the other installments of the Vacation saga are not that well known and many people don't even know this is a sequel.
9
Sixto Rodriguez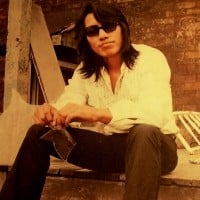 Sixto Diaz Rodriguez, going only by his surname Rodriguez as his stage name, was an American singer-songwriter and guitarist born on July 10th, 1942 in Detroit, Michigan.

In the 70s, Rodriguez released the two albums "Cold Fact" and "Coming from Reality", both of which were a commercial failure in the USA, which caused him to end his musical career early. Unbeknownst to him, these 2... read more
He is a music legend in South Africa, but was not that well known in the US until a 2012 documentary about him won an Oscar.
10
Anastacia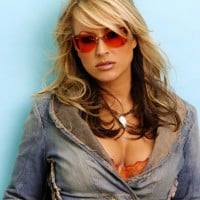 Anastacia Lyn Newkirk is an American singer-songwriter, producer and former dancer. Her first two albums Not That Kind and Freak of Nature were released in quick succession to major success.
I can't say she is very popular in Canada but I somehow has heard of her. And guess what - she is one of the few modern pop musicians I like, and this comes from a metalhead. Her voice is amazing. She writes most of her songs and they are still pop songs but they are different from the mainstream pop, which explains 1) why she isn't popular; 2) why I like her. Songs I like: I'm Outta Love, Left Outside Alone, Heavy On My Heart (it gives me goosebumps, esp. a live version that is a duet).
Despite being American, Anastacia is a multi-platinum selling singer everywhere except for America.
In Germany she also gets very positive reviews. Not so much in the UK.
I absolutely love her "Pieces of A Dream" album - every song's a winner - and I've seen her live in concert. She's fantastic!
The Contenders
11
Atheism
Simply because there aren't that many bible fanatics in German speaking countries. Actually, it's more socially acceptable making fun of Christianity than actually being it.
Funny how the countries with the most Atheists are the countries with the worlds least amount of crime. I don't think that it is a coincidence. Religion kills!, and this is the proof
12
Prostitution
Is not only perfectly legal in several countries (including German speaking countries), but also socially accepted in some of them.
13 Anime and Manga
14 Cannabis
15 Cannibalism
16
Sexual Lyrics
You won't get bashed for sexual lyrics in German speaking countries. Only if the lyrics are really stupid on top or obviously written in order to get attention.
17
North Korea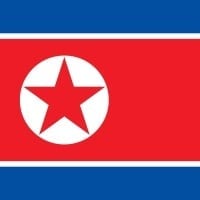 The Democratic People's Republic of Korea, also known as North Korea, is a country in Eastern Asia. Its capital is Pyongyang. It is currently ruled by the Juche leader Kim Jong-Un, after inheriting the title from his father, Kim Jong-Il, who in turn inherited it from his father, Kim Il-Sung.

North Korea's population as of February 18th, 2017 is 25,360,273.

North Korea is the third most... read more
18
Playstation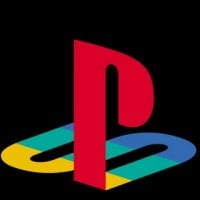 19
Trap Music
While regular German hip hop often gets criticized for its lack of realness (it still is often acclaimed and has a huge fanbase, most notably everything by Kollegah), German trap rappers became something like the personification of authenticity in hip hop and get excellent reviews. American trap rappers are often criticized for their lack of sense and meaningful lyrics in the US. However, rappers like Drake and Young Thug get amazing reviews in Germany.
Nah, I live in the United States and I hear trap all the time on the radio.
20
Nu-Metal
In Germany, the combination of rock and hip hop got several fans of one genre interested in the other. And I am not talking about young fanboys/fangirls, but adult music fans. That may also be the reason why Insane Clown Posse or Lil Wayne's "Rebirth" album got positive reviews, or rather critical acclaim over here. Nu-Metal and Rap Rock were never really mainstream over here, but they definitely aren't regarded as bad.
I didn't add this, but this is kinda true. Linkin Park have extremely great reviews (though... they don't appear to be hated elsewhere as well) and like Nickelback, Limp Bizkit get no hate at all and are listened to mostly by people who are into rock. I think whenever there is not such a huge hype around a certain style, it generally is more accepted.
21
Vocaloid
22
Limp Bizkit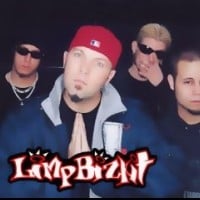 Limp Bizkit is an American nu metal/rap metal/rock band from Jacksonville, Florida, formed in 1994. Their lineup consists of Fred Durst, Sam Rivers, John Otto, and Wes Borland. They're mostly known for their singles like Break Stuff, My Way, My Generation, Nookie, Eat You Alive, Rollin', and Take a Look Around. They have made 5 albums to date.
23
Rebirth - Lil Wayne
Has had positive reviews in Germany. I think, the combination of rock and hip hop in general is something that isn't really liked in the US, at least from what I have read on the internet so far.
24
Lil Wayne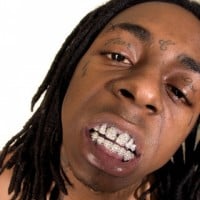 Dwayne Michael Carter, Jr. is an American rapper from New Orleans, Louisiana. He was discovered by Brian "Baby" "Birdman" Williams at a very young age, and was signed to Cash Money Records, where he would be one quarter of the rap group Hot Boys. In the years to follow, he would go on to find his own label, Young Money, where he would sign popular artists such as Drake, Nicki Minaj and Tyga, and he... read more
Gets no hate and critical acclaim in Germany. Is however not as commercially successful and many people think his voice is annoying.
American hip hop is well known over here, but almost no rappers have hit songs, it's an album genre and only fans of the genre buy them. Also, American hip hop is considered more authentic than German hip hop, and in recent years German hip hop has grown to be THE genre in the German mainstream.
25
The Kelly Family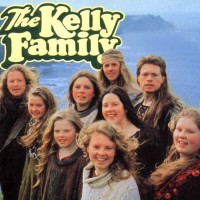 Despite being Irish-American, The Kelly Family became a multi-platinum selling pop phenomenon mainly in central Europe and a few other European countries surrounding it, and are unknown in the USA.
PSearch List