Top 10 Fireworks Displays in Kerala
The temple is famous for its fireworks display, which is deemed to be the largest in scale in the district. The display of fireworks takes place in mid-February each year, and the blast is reported to have taken place while crackers for the festival were being prepared.

The Top Ten

1 Nemmara-Vallanghy Vela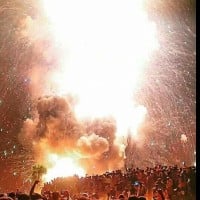 Traditional methods are using for this fireworks.
This is beyond imagination.. No words to explain its size & amount
One of the best childhood experience..
It's really awesome
2
Kavasserry Pooram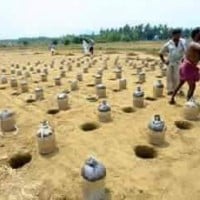 Best fireworks in Kerala
Festival of togetherness
Nyc fire works
3
Thrissur Pooram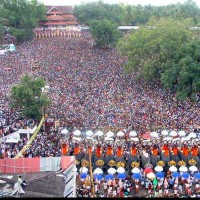 4
Athimahakalan Kavu Vela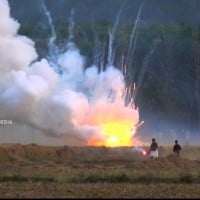 Part of our Cultural Heritage, must be preserved. Adequate Safety Measures need to be taken while organising the event.
If the total is as good as the firecrackers of the Ten Commandments, then the firecrackers will be the ultimate bullet.
Great fireworks and unique occasion for social gathering and entertainment for common people.
Fire works keeping all safety norms should be allowed.
5
Uthralikavu Pooram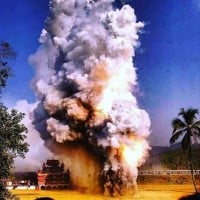 One of the best fireworks in kerala owing to the extra reverberation by the surrounding mountains.
Classic use of local talents which emphasises sound and sparkle over fancy colours.
Umbrella fireworks after the actual fireworks that can be seen only in thrissur pooram after here.
Best fireworks in kerala
6
Arakkal Pooram
I think Arakkal pooram fire works is most beautiful and attractive in Kerala. I have seen many fire works but Arakkal pooram fire works superb
One of the best. Called as thrissur pooram in Malabar. Pooram has several events inside the temple as well as outside. Beautiful fire works
The best and loudest one
Arakkal is the best
7
Kunnissery kummatti
Fantastic fire works
It is the Biggest kummatti in kerala, more fire works are using
This is my place
8
Ayalur Vela - Nemmara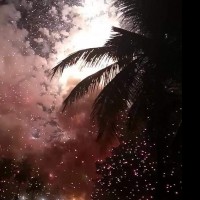 9 Chinakathoor Pooram
10
Kannambra Vela
Biggest fire works
The Contenders
11 Palakunnu Bharani
12 Arattupuzha Pooram
13 Maradu Vedikettu
14
Parakottukavu Thalapoli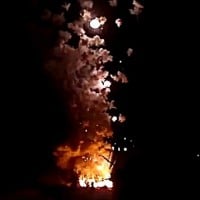 Fireworks + echo caused due to the surrounding mighty hills make this, one of the best ever.
Scenic view from the hills add flavours to the main dish.
We need this fireworks back... We have lot of expectations in this year. For sanction from higher authorities...
One of the best.
15 Kuttiyankavu Pooram
16 Padur Vela
17
Mudappallur Vela
Good fire works
18
Cheramanagalam Vela
Super fire work
Good fire work
19 Chittilamchery Vela
20 Machad Mamangam
21 Mangalam Vela
22
Namborkkavu Pooram
Largest and strong
23 Manjalur Kummatti
24 Thalavoor Pooram
25
Chalissery Pooram
One if the biggest fire works in kerala was chalissery pooram.
PSearch List