Top Ten Metal Bands for Beginner Fans
FettiMC
The Top Ten
1
Iron Maiden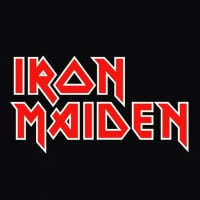 Iron Maiden are an English Heavy Metal / Hard Rock band formed in Leyton, East London, in 1975 by bassist and primary songwriter Steve Harris. The most critically acclaimed period for the band was from 1983-1989. With vocalist Bruce Dickinson, bassist Steve Harris, lead guitarist Dave Murray, rhythm ...read more.
Why does a genre of music need "Beginner fans"
Lol, Not necessarily.
There are so many amazing black and sludge metal bands people get into very easily...
And I'd suggest you to try that. - Ananya
I'd say.. No need to take suggestions for metal from those who can't appreciate Black metal, because it means they are either like a frog in a well or aren't experienced much..or can't listen to anything other than their favourite sub genre. - Ananya
For people who are new to metal I would recommend to start with good Traditional metal/Heavy metal (Iron Maiden, Dio, Judas Priest, Iced Earth, Primal Fear) and Power metal (Gamma Ray, Edguy, Helloween). Blind Guardian are the best power metal band but their stuff is too complex for beginners - they can be a next step.
Extreme metal, such as thrash, is not for beginners - these bands would be too heavy (Venom, Slayer, Metallica, Megadeth). Anthrax aren't that heavy but still. And of course, no death metal for beginners, not yet. Prog metal is not very heavy but it's too complex for new fans. - Metal_Treasure
2
Metallica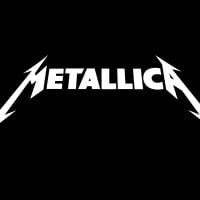 Metallica is an American Thrash Metal band formed in 1981 . The original lineup was James Hetfield (Vocalist and Rhythm guitarist), Dave Mustaine (Lead Guitar), Lars Ulrich (Drums), Ron McGovney (Bassist). The group came into mainstream from their Self-Titled album and the hit single "Enter Sandman". ...read more.
These guys and to an extent Iron Maiden got me into metal. - USGC
Even my father loves this band, when he said Pagans mind it's just noice - Doomed_God
Worked for me!
Anyone interested in Thrash Metal should just turn to Metallica. Soon, you'll be craving for more, ultimately leading to Megadeth, Slayer and other bands, mainstream or underground. - CrimsonShark
3
Black Sabbath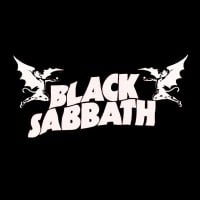 Black Sabbath were a Heavy Metal band formed in Birmingham, England in 1968 by guitarist and songwriter Tony Iommi, singer John "Ozzy" Osbourne, bassist and main lyricist Geezer Butler and drummer Bill Ward. ...read more.
Not so high because Doom metal it's a pretty advanced genre - Doomed_God
Very good band, Paranoid was one of the first metal songs I listened to.
Black sabbath, Metallica, and led zeppelin were my first bands I started off with, black sabbath is still a favorite to this day, strongly suggested.
4
Megadeth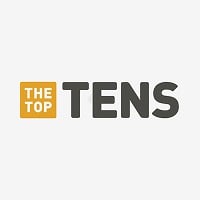 Megadeth is an American thrash metal band from Los Angeles, California. Megadeth was formed in 1983 by guitarist Dave Mustaine and bassist David Ellefson, shortly after Mustaine was fired from Metallica. They have released 15 studio albums to date, and have gone through many lineup changes, with Dave ...read more.
"Holy Wars...The Punishment Due" turned me into a metalhead
5
Judas Priest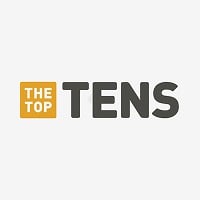 Judas Priest are a British heavy metal band that formed in Birmingham, England, in 1969. They are often referred to as one of the greatest metal bands of all time, and are even commonly called "The Metal Gods", after one of the songs on their 1980 album "British Steel". ...read more.
But don't start with Painkiller. - Userguy44
Actually Painkiller is #1 on the list of songs to get you into Judas Priest - Alkadikce
6
Dio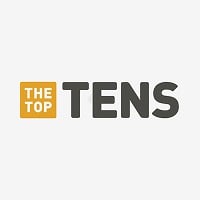 Dio was an American heavy metal band formed in 1982 and led by vocalist Ronnie James Dio, after he left Black Sabbath with intentions to form a new band with fellow former Black Sabbath member, drummer Vinny Appice.
This is great for beginners, should be in the top 5. - Metal_Treasure
7
Avenged Sevenfold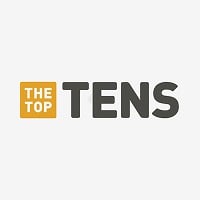 Avenged Sevenfold is an American heavy metal band, that was formed 1999 in California. Their longest lineup of members was M. Shadows (Vocals), Synyster Gates (Lead Guitar), Zacky Vengeance (Rhythm Guitar), Johnny Christ (Bass Guitar), and The Rev (Drums). ...read more.
Fairly soft and chill for metal mostly
Not metal. - Userguy44
A7X would be my best bet in introducing someone to Metal. It's got most of what the genre needs to offer, alongside an adequate vocalist and talented instrumentalists. Not to mention each album sounds different, so you could immerse yourself into A7X's music in various ways. - CrimsonShark
8
Motörhead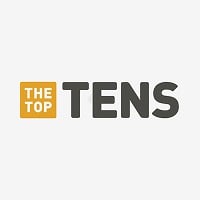 Motörhead were an English heavy metal band formed in June 1975 by bassist, singer, and songwriter Ian Fraser "Lemmy" Kilmister, who was the sole constant member; guitarist and songwriter Larry Wallis; and drummer Lucas Fox. The band's harsh vocals and fast paced tempos helped inspire speed metal and ...read more.
9
Slipknot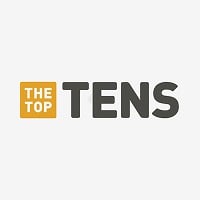 Slipknot is an American Heavy Metal band formed in 1995 from Iowa. The band is best known as one of the pioneers of the New Wave of American Heavy Metal during the late 1990s - 2000s and are distinguishable by the band's clothing choices, consisting of black/red jumpsuits and horror inspired masks. ...read more.
I'd be honest if I say this but...

Wanna get into Death Metal? Chances are, Slipknot is a goodway to help you get into it. While not really a Death Metal band, there are influences of said sub-genre in some songs ("Disasterpiece", "The Heretic Anthem", "All Hope is Gone", "Sarcastrophe" etc.) and Corey's great harsh vocals would make you feel more comfortable in listening to growls in songs by other bands.

So in a way, thanks to Slipknot, you'd try out a Death Metal band and in a short time, you'll wind up becoming a fan of the band and later, the sub-genre. While not Death Metal, the influences that Slipknot incorporates would make you tolerate and eventually appreciate some of these elements and you'd be wanting more, hence trying out something like Morbid Angel or Opeth. - CrimsonShark
It's that usual 14/15-year old metalhead time, you always start loving Slipknot and then finally move on in 2 years. We all had that phase where we thought "Iowa" was the heaviest album ever. - ThatStrangeKid42
I wouldn't recommend this. - Metal_Treasure
No they are a band you end on. They are a gateway drug into death metal.
10
Slayer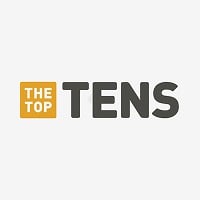 Slayer is an American thrash metal band from Huntington Park, California, formed in 1981 by guitarists Jeff Hanneman and Kerry King. They rose to fame with their 1986 album Reign in Blood, and is credited as one of the big four of thrash metal bands, the others being Metallica, Megadeth, and Anthrax. ...read more.
This would be too heavy for beginners. - Metal_Treasure
Definitely NOT for beginners!
the best!
I heard Raining Blood for the first time. I was like 😮 - Userguy44
The Contenders
11
Anthrax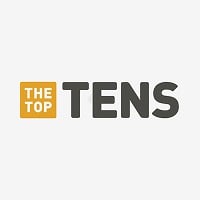 Anthrax is an American thrash metal band from New York City, formed in 1981 by guitarist Scott Ian and bassist Dan Lilker.
12
Deep Purple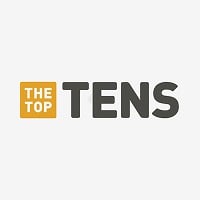 Deep Purple are an English rock band formed in Hertford in 1968. They are considered to be among the pioneers of heavy metal and modern hard rock, although their musical approach changed over the years. Originally formed as a progressive rock band, the band shifted to a heavier sound in 1970. Deep Purple, ...read more.
I started on these guys! - DaringXx
Highway Star! - Userguy44
13
Helloween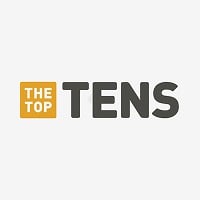 Helloween is a German power metal band founded in 1984 in Hamburg, Northern Germany. The band is a pioneering force in the power metal genre, and their second and third studio albums, Keeper of the Seven Keys: Part I and Part II, are considered masterpieces of the genre.
14
Iced Earth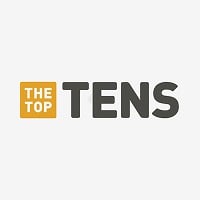 Iced Earth is an American heavy metal band from Tampa, Florida. It was formed in 1985 under the name Purgatory by guitarist and main songwriter Jon Schaffer and original drummer Greg Seymour.
Excellent for beginners - moderately heavy, melodic, very good metal, great vocals, no elements of poser metal and pop metal. - Metal_Treasure
15
Nightwish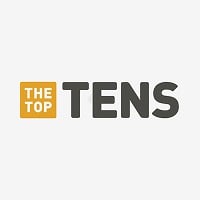 Nightwish is a symphonic metal band from Kitee, Finland. The band was formed in 1996 by lead songwriter and keyboardist Tuomas Holopainen, guitarist Emppu Vuorinen, and lead singer Tarja Turunen. It's currently formed by Tuomas, Emppu, lead vocalist Floor Jansen, bassist and vocalist Marco Hietala, ...read more.
When people say metal is dirty singing and can't be beautiful, please them some Nightwish. It also helps that a woman is the lead singer since it shows that metal isn't just a man's genre.
Nightwish is a great band! For those who haven't listened to their music, listen to their song "Bye Bye Beautiful" the bassist is singing the chorus. He has killer vocal ranges. I've been listening to them since I was 10 or 12
16
Gamma Ray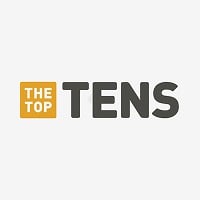 Gamma Ray is a power metal band from Hamburg, northern Germany, founded and fronted by Kai Hansen after his departure from the German power metal band Helloween.
Perfect for beginners - fast yet melodic music, with anthemic and catchy choruses. Not very complex or progressive but guitar work and drumming are great. Songwriting is very good. Probably all bands mentioned on this list have a TopTens list about their best songs so find these lists with the song samples and enjoy! (example - "Best Gamma Ray Songs"). - Metal_Treasure
17
Pantera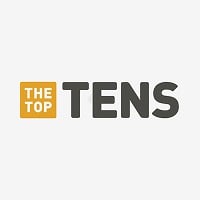 Pantera was an American Heavy Metal band formed in 1981 by guitarist Dimebag Darrell and drummer Vinnie Paul. The band started out as a Glam Metal act in the 1980s with little success. After discarding their original lead vocalist and enlisting Phil Anselmo, the band signed a major record deal with ...read more.
It's too heavy for beginners - Userguy44
18
Edguy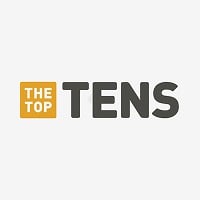 Everyone I show this band really like it - Doomed_God
Another perfect band to start with. Edguy sound pretty much like Iron Maiden, the singer is godly and sounds like Bruce Dickinson. Songs: Nailed to the Wheel, Sacrifice, New Age Messiah, Vain Glory Opera, Out of Control, Mysteria, Defenders of the Crown, Tears of a Mandrake. - Metal_Treasure
19
Venom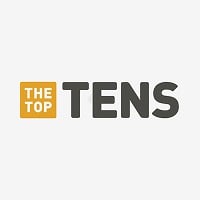 Venom are an English extreme metal band formed in 1979 in Newcastle upon Tyne. Coming to prominence towards the end of the new wave of British heavy metal, Venom's first two albums—Welcome to Hell and Black Metal—are considered a major influence on thrash metal and extreme metal in general.
Would be too heavy for beginners - Metal_Treasure
20
Killswitch Engage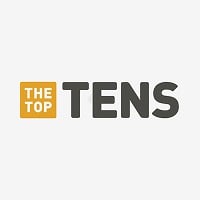 Killswitch Engage is an American metalcore band from Westfield, Massachusetts, formed in 1999 after the disbanding of Overcast and Aftershock.
21
Ghost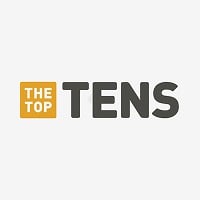 Ghost is a Swedish heavy metal band that was formed in Linköping in 2008. Ghost consists of 5 masked instrumentalists, known as The Nameless Ghouls, and a demonic anti-pope known as Papa Emeritus. They have released 4 studio albums, 1 live album and 2 EPs. Each album brings in a new version of Papa ...read more.
Are they heavy? - Userguy44
22
Primal Fear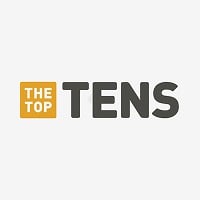 Primal Fear are a German metal band formed in 1997 by Ralf Scheepers and Mat Sinner. They play heavy metal, power metal and speed metal. Primal Fear remind of Judas Priest but Primal Fear are faster and heavier. They use twin (dual) lead guitars. Ralf Scheepers voice reminds of Rob Halford.
Currently they play the purest form of heavy metal and they are very similar to Judas Priest (King For A Day, All For One, Diabolus, Strike, Bad Guys Wear Black). Primal Fear have no weak spots - all band members are masters, songs are well written and their sound is of high quality (crystal clear). - Metal_Treasure
23
Quiet Riot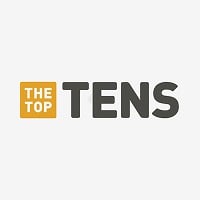 Quiet Riot is an American heavy metal band. The band was founded in 1973, by guitarist Randy Rhoads and bassist Kelly Garni under the name Mach 1. They then changed the name to Little Women, before settling on Quiet Riot in May 1975. The band's name was inspired by a conversation with Rick Parfitt of ...read more.
24
Demons & Wizards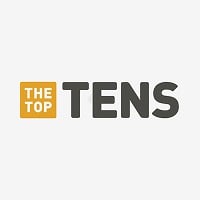 Demons and Wizards is a power metal band conceived as a side-project by vocalist for Blind Guardian, Hansi Kürsch, and the guitarist for Iced Earth, Jon Schaffer.
Moderately and pleasantly heavy, perfect vocals, great riffing and songwriting - Crimson King, My Last Sunrise, Path of Glory, Love's Tragedy Asunder, Fiddler On the Green, Tear Down the Wall, Heaven Denies, and basically all songs (my list can also help "Best Demons & Wizards Songs"). - Metal_Treasure
I forgot to mention that Demons & Wizards = Blind Guardian + Iced Earth (Iced Earth music and rhythm guitar by Jon Schaffer + Blind Guardian vocals and lyrics by Hansi Kürsch). - Metal_Treasure
25
Sabaton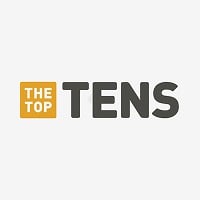 Sabaton is a power metal band from Falun, Sweden formed in 1999. The band's main lyrical themes are based on war and historical battles.
26
Motley Crue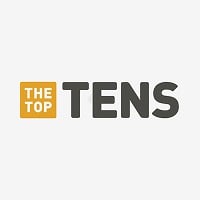 Mötley Crüe was an American metal band formed in Los Angeles, California on January 17, 1981. The group was founded by bassist Nikki Sixx and drummer Tommy Lee, lead vocalist Vince Neil and lead guitarist Mick Mars.
Everybody has the right to listen to this band and any other band but new metal fans have to know that this band is poser metal - glam metal was/is one of the most shameful subgenres created in metal history. So called glam metal is not even metal - it's the glam version of hard rock. Metal is not about sex, drugs, girls and partying - these are all hard rock lyrical themes. - Metal_Treasure
27
System Of A Down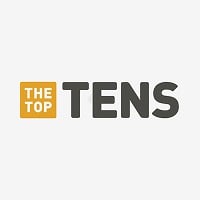 System of a Down formed in 1994 as an Armenian-American Alternative Metal group from Glendale, California. The band name is sometimes shortened to System or SOAD. ...read more.
Nah. - Userguy44
28
Blind Guardian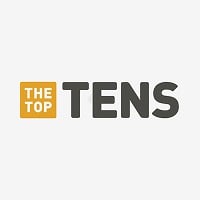 Blind Guardian is a German power metal band formed in the mid-1980s in West Germany. They are often credited as one of the seminal and most influential bands in the power metal and speed metal subgenres. Heavily influenced by Queen, they use the technique of overdubbing. They also incorporate large ...read more.
I am a massive fan now but they are too complex, progressive and unusual for beginners. Their sound is very dense and unique. I got into this band after technical death metal and all other subgenres/bands. But everything is very individual - I needed to grow up as a metalhead in order to appreciate them but this may be different for other people. - Metal_Treasure
They would be perfect for Lord of the Rings fans.
29
Mastodon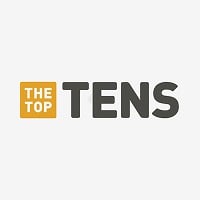 Mastodon is an American heavy metal band from Atlanta, Georgia, formed in early 2000 and composed of bassist Troy Sanders, guitarists Brent Hinds and Bill Kelliher and drummer Brann Dailor.
30
Death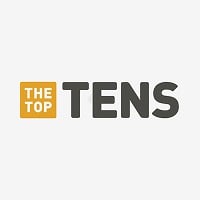 Death was an American death metal band formed in 1983 by Chuck Schuldiner. Death is considered to be one of the most influential bands in heavy metal and a pioneering force in death metal. Its debut album, Scream Bloody Gore, has been widely regarded as the first death metal record, while the band's ...read more.
Nah don't think so, too brutal for beginners
Great band! Just get into softer subgenres first before exploring Death's discography. Jumping straight into death metal is NOT recommended.


Symbolic and The Sound Of Perseverance are two of the greatest death metal albums ever.
31
Tool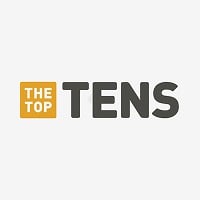 Tool is an American progressive/alternative/post-metal band, that was formed in 1990. ...read more.
They aren't metal - Metal_Treasure
32
Within Temptation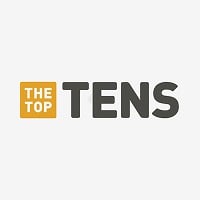 Within Temptation is a Dutch symphonic metal band founded in April 1996 by vocalist Sharon den Adel and guitarist Robert Westerholt.
They're not too heavy. Great for beginners. - Userguy44
33
Rainbow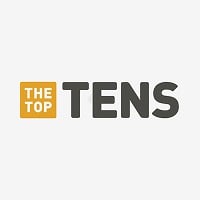 Rainbow are a British rock band led by guitarist Ritchie Blackmore from 1975 to 1984 and 1993 to 1997. They were originally established with Ronnie James Dio as the lead singer and lyricist. Rainbow were ranked No. 90 on VH1's 100 Greatest Artists of Hard Rock. The band has sold over 28 million albums ...read more.
34
Dream Theater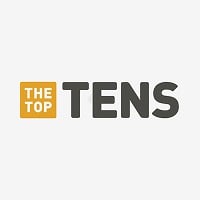 Dream Theater is an American progressive metal band from Boston, Massachusetts. The band was formed in 1985 under the name of "Majesty", only to change its name to Dream Theater later. ...read more.
They aren't very heavy but are too complex for beginners. - Metal_Treasure
35
Disturbed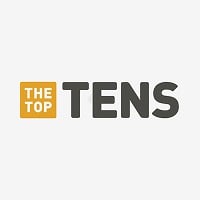 Disturbed is an American nu metal/ alternative rock/ alternative metal band from Chicago, Illinois. The band comprises vocalist David Draiman, bassist John Moyer, guitarist Dan Donegan, and drummer Mike Wengren. They are known for songs like "Down With the Sickness" and "Stricken" .
Hey Disturbed can be cool too - yungstirjoey666
Nah, why give beginners generic poser metal? I don't think Disturbed are metal and they are too commercial. - Metal_Treasure
36
Uriah Heep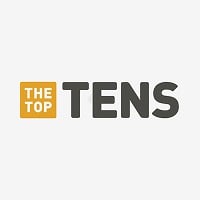 Uriah Heep are an English rock band formed in London in 1969 that was one of the top rock bands in the early 1970s. Twelve of the band's albums have made it to the UK Albums Chart (Return to Fantasy reached No. 7 in 1975). Uriah Heep's distinctive features include a massive keyboard sound, strong vocal ...read more.
37
Lacuna Coil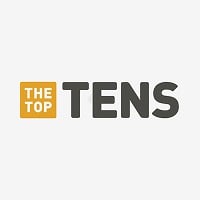 Lacuna Coil is an Italian metal band from Milan. Since their formation in 1994, the group has had two name changes, being previously known as Sleep of Right and Ethereal.
38
Hevisaurus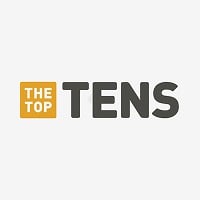 An actual children's metal band. This would be great for kids!
39
Ministry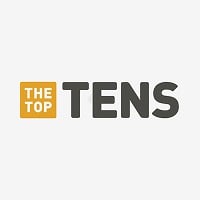 Ministry is an American industrial metal band founded by lead singer and only original member Al Jourgensen in 1981. Originally a new wave synthpop outfit, Ministry changed its style to industrial metal in the mid-1980s.
40
Opeth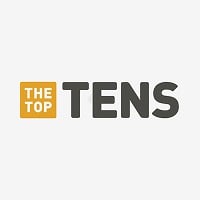 Opeth is a Swedish progressive death metal band from Stockholm, formed in 1990 by David Isberg, who invited Mikael Akerfeldt into the band as a bassist. Isberg ended up leaving the band, which lead to Mikael becoming the band's vocalist, guitarist, principal songwriter, and driving force. Along with ...read more.
No, this isn't for 1st grade, come on - great band but death metal, progressive... it's too much. - Metal_Treasure
41
Symphony X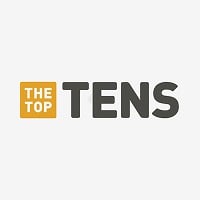 Symphony X is an American progressive metal band from Middletown, New Jersey. Founded in 1994, the band consists of guitarist Michael Romeo, keyboardist Michael Pinnella, drummer Jason Rullo, lead vocalist Russell Allen and bassist Michael Lepond.
42
Queensryche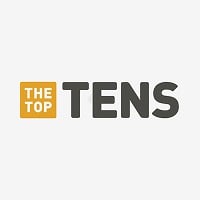 Queensrÿche is an American progressive heavy metal band formed in 1982 in Bellevue, Washington, out of the local band the Mob. They released their self titled EP in 1984, but didn't gain notoriety until the release of their critically acclaimed album Operation: Mindcrime in 1988. As of now, they ...read more.
43
Stratovarius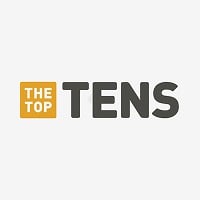 Stratovarius is a Finnish power metal band that formed in 1984. Since their formation, they have released 16 studio albums, 4 DVD and 3 live albums.
44
Epica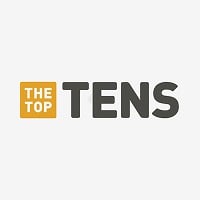 Epica is a Dutch symphonic metal band, founded by guitarist and vocalist Mark Jansen after his departure from After Forever.
45
Avantasia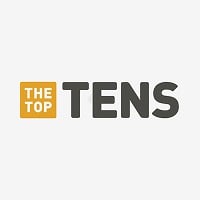 Avantasia is a German supergroup rock opera project created by Tobias Sammet, vocalist of the band Edguy.
46
HammerFall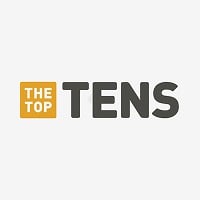 HammerFall is a Swedish heavy metal band from Gothenburg, Sweden. The band was formed in 1993 by ex-Ceremonial Oath guitarist Oscar Dronjak.
47
Demon Hunter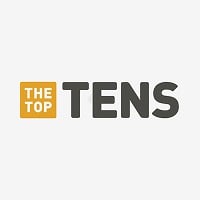 Demon Hunter is an American Christian metal band from Seattle, Washington, started in 2000 by brothers Don Clark and Ryan Clark. Although the brothers created the band together, only Ryan remains, since Don left the band to take care of his family.
48 Deathriders
49
Children of Bodom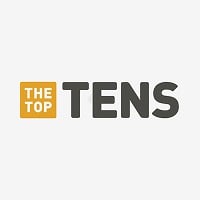 Children Of Bodom is a melodic death metal band from Espoo, Finland. Formed in 1993, the group currently consists of Alexi Laiho, Janne Wirman, Henkka Seppälä, Jaska Raatikainen and Daniel Freyberg.
Only for people who are already fans of non-extreme metal and want to try something extreme. - Metal_Treasure
50
Sonata Arctica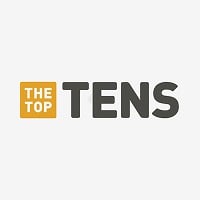 Sonata Arctica is a Finnish power metal band from the town of Kemi, Finland. Created as a hard rock band named Tricky Beans, they later changed to Tricky Means and finally to Sonata Arctica, when they shifted to power metal.
PSearch List