Best Metal Bands
The Top Ten
1
Metallica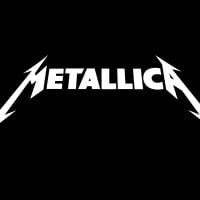 Metallica is an American Thrash Metal band formed in 1981 . The original lineup was James Hetfield (Vocalist and Rhythm guitarist), Dave Mustaine (Lead Guitar), Lars Ulrich (Drums), Ron McGovney (Bassist). The group came into mainstream from their Self-Titled album and the hit single "Enter Sandman". ...read more.
Michael Jackson is the king of pop
Elvis Presley is the king of rock
Metallica is the KING OF MUSIC
I would agree but Elvis is NOT the king of rock. Led Zeppelin are the kings - InsertCleverName
METALLICA! That's sums it all. World of metal would never be the same without them. They've been through it all, creating masterpieces, even had their downfall. Yet they still came back strong with stuffs like Death Magnetic. They've played pure thrash, heavy metal, ballads etc.. You name it. Black Sabbath influenced them but that's can't be a reason why they can't be better. Nobody can deny their epic products especially in 80s.. Ride The Lightning and Master of Puppets is truly masterpieces. Megadeth, Black Sabbath, Slayer, Pantera, Judas, Anthrax, Ozzy, should be place higher or at least in top 10. X Japan is a great band but their place is unacceptable. Newer band such as A7X, Disturbed, Lamb of God, Slipknot & COB should be in the list but definitely not in top 10. G&R, Korn not even metal in my humble opinion. Linkin Park can GTFO & kiss every single band asses.. Should be write off forever.
Saying the world of metal would never be the same without metallica is like saying that the world of pop never be the same without Justin Bieber. It just doesn't make sense. - HiBye
I remember that day in 1983 when a friend of mine came at home and told me "listen to this":he had recorded "wiplash" or"metal militia"(not quite sure)on the radio the evening before. I kept silent for a while after listening and had a look to my friend. I guess we realized something huge and amazing had just happened in the metal sphere. I rushed to the nearest record-dealer to buy "Kill' em all", Metallica's first LP, and may have listen to it a thousand times! Then we saw them live twice (once at the "heavy sound festival of poperinge, Belgium) with unforgettable Cliff! The following albums are so great and impressive! (Ride... Master... Justice)As many, less conviced with the black album (except sandman & wonderful"nothing else matters"of course)and following load and reload but bought them in spite of everything cause Metallica is Metallca! Anyway, in 2008, they signed they lost nothing of their ill-temper and genius with "death magnetic". Sometimes when I remember that day in ...more
Where do I start? James Hetfield is the one that will never be replaced, he has a kick ass voice even after he damaged his vocal chords in 1992, and even being burned alive and STILL performing with his burns at the time, he writes the best lyrics known to man and is the BEST rhythm guitarist alive and even can do solos as well. Lars ulrich is the one who started it all and pounds away with his drums, Kirk Hammett is a great lead guitarist as well. As for the bassists, cliff burton will always be remembered as the GOD of bassists, his blood and sweat put into the band especially anesthesia (pulling teeth), the ultimate bass solo, no one can top him, Jason newstead, sometimes I wish he would come back to metallica because I miss his backing vocals and his wonderful bass playing, robert trujillo he's not that bad but not as good as jason and definitely not cliff either, his crab walk though I don't find necessary. They have been from just an underground metal band to thrash metal heroes ...more
915 Comments
2
Iron Maiden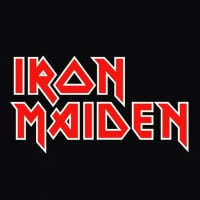 Iron Maiden are an English Heavy Metal / Hard Rock band formed in Leyton, East London, in 1975 by bassist and primary songwriter Steve Harris. The most critically acclaimed period for the band was from 1983-1989. With vocalist Bruce Dickinson, bassist Steve Harris, lead guitarist Dave Murray, rhythm ...read more.
Iron Maiden are one of the most revolutionary and original metal bands in the history of metal! Not only are they a huge role model for other bands such as Metallica but they are original in terms of lyrics and song meanings. Their songs aren't about sex and drugs but usually about mythical stories. Their signature songs captivate the audience with a slow and delicate introduction which jumps into a fitting arpeggio of melodies and riffs which makes up the concerts which are voted one of the best!
This band made me love Metal! Come on man, Iron Maiden SIMPLY THE BEST. Metallica is great, but come on its Maiden!
Iron Maiden
Judas Priest
Metallica

In my opinion
They are the gods of metal.. Metallica is also amongst the best metal bands but even Metallica is inspired by maiden
Well.. I've been listening to metal for over 20yrs and I know one thing for sure! There is NO best metal band, cause metal has so many genres and everyone has his/her own point of view! That is what music is like, it's just a matter of opinion! But when all things combine and put together IRON MAIDEN is without a doubt THE most influential metal band of all times! It is also the band with the largest number of great, I prefer to say EPIC songs! No one should go against that! 90% of IM songs are amazing. If a number of their albums and songs is considered that is a feat that has never been reached by any other band! Talking about other genres- Death, Nightwish, Therion and Orphaned Land comes to mind when spoke of ratio quality/quantity! Epica is also a great band, one to be recognized in coming years! I'm not mentioning Slayer, Megadeth or Pantera because I am not very familiar with their work after mid-nineties. As for Judas Priest, I never liked Halford's voice sorry. Who else? ...more
872 Comments
3
Black Sabbath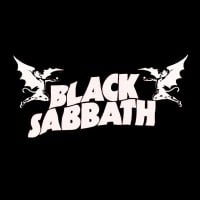 Black Sabbath were a Heavy Metal band formed in Birmingham, England in 1968 by guitarist and songwriter Tony Iommi, singer John "Ozzy" Osbourne, bassist and main lyricist Geezer Butler and drummer Bill Ward. ...read more.
These guys are the reason why all heavy metal bands are born..
I mean come on!
I think these guys should be in number 1 in the first place!
Come on! Black Sabbath created metal. How come Slipknot is higher... They suck!
They are the god of metal how come they are at 9th position this is nonsense
I don't believe it ozzy is the best metal artist in the world
Okay, Metallica and Maiden are definitely awesome bands, no doubt about it, BUT let's be honest, Iommi, Geezer, Ozzy, and Ward started it ALL! Iommi/Sabbath took Page/Zeppelin's bluesy, folksy sound to an absolutely whole new level like no one had ever done before. The "Lizard King" Morrison/Doors had some dark and forbidding music and lyrics, but still nothing like Sabbath's Iommi/Butler combination. Song after song, record after record, their first six albums: Black Sabbath, Paranoid, Master of Reality, Volume 4, Sabbath Bloody Sabbath, and Sabotage are just as mind-blowing and soul-numbing as 40 years ago. EVERY metal band lists Sabbath as a major influence, if they don't they are just fooling themselves. Iommi is the undisputed GOD of the standard heavy metal riff and tuned down power chords, even with the loss of the tips of his fingers! Maiden, Metallica, and Priest, all need two guitarists to even come close to what Iommi does all by himself. And, don't even get me ...more
385 Comments
4
Megadeth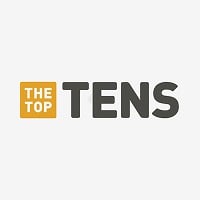 Megadeth is an American thrash metal band from Los Angeles, California. Megadeth was formed in 1983 by guitarist Dave Mustaine and bassist David Ellefson, shortly after Mustaine was fired from Metallica. They have released 15 studio albums to date, and have gone through many lineup changes, with Dave ...read more.
No band even compares to these guys. Especially not Metallica. Metallica holds the distinct honor of being the single most overrated metal band of all time.
True, but Metallica only placed a boulder in their path, the moment they asked Dave to leave. With dave in their line-up they would have been far more ahead then they are today.
Iron maiden, black sabbath, slayer and judas priest all deserve recognition, but Megadeth is my favorite of all time. Slipknot, x japan, disturbed, and avenged sevenfold are not deserving of this list. What a joke!
Who the f is x Japan. A snowball's chance in hell they're better than megadeth. And also megadeth>Metallica because megadeth stayed metal their entire career. Metallica TOTALLY sold out after and justice for all
Sorry to tell you this but megadeth did not stay metal they're entire career listen to risk or super collider they're hard rock albums
Best metal band of all times for sure, their master piece " Rust in Peace " album redefined the thrash metal genre in more technical and complex riffs besides the wonderful guitar solo works for both Dave and Marty. Also, their " Peace Sells " album is considered one of the heaviest metal albums of all time considering the 80s (even heavier than Metallica's Master of Puppets" besides, Lars Ulrich admits that he liked Peace Sells. The guitar work in all their albums, including Risk, is brilliant if you just pay extra attention to it, Dave Mustaine is truly guitar genius, if he continued in Metallica, I believe, there will not be a Big Four or anything, there will be only the one!
401 Comments
5
Judas Priest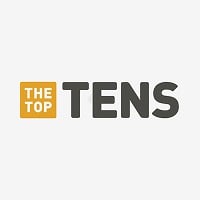 Judas Priest are a British heavy metal band that formed in Birmingham, England, in 1969. They are often referred to as one of the greatest metal bands of all time, and are even commonly called "The Metal Gods", after one of the songs on their 1980 album "British Steel". ...read more.
Judas Priest is the best Metal band, there's not another better. They're called Metal gods, thing that others can't be called. On the top with them Black Sabbath has the place, and after them, shall be Iron Maiden and Accept. - JR
I can't understand why JP is on 7. You people are insane. Really. JP and Iron Maiden should be the first two. Get metallica out of there, RAM IT DOWN!
Please tell me why Judas Priest is notnumberone... I mean tht voice is like WAy out there.. NO DUPLICATIONS! I mean I may only be 17 but I know JUDAS PRIEST was the BEST! - Asianavynuke
This is humiliation The Metal Gods should easily become number 1. If you have heard various metal legend bands you should understand. Saying Iron Maiden Gods of Metal? Are you kidding? They like happy metal than heavy metal only the mascot eddie (making them more popular and the font-logo) true metal horror but the music they are happy metal.

Judas had more evil sound, more technical, more various. Funny seeing Maiden fanboy say they revolutionary, what a joke! Their sound, lyrical theme, arrangement always same from the start and it's boring. Beside that Judas is most revolutionary Metal band ever, their has explorer multiple genre from blues rock, psychedelic rock, hard rock, heavy metal, glam metal, progressive metal, speed metal, thrash metal, groove metal, nu metal, even symphonic metal.

Don't forget Judas exist long before Maiden basically 70s band, their music and look-style is more influence for metal than Maiden. Maiden only one of other band from NWOBHM and not ...more
196 Comments
6
Slayer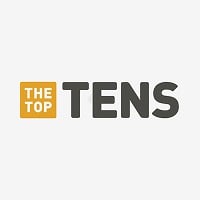 Slayer is an American thrash metal band from Huntington Park, California, formed in 1981 by guitarists Jeff Hanneman and Kerry King. They rose to fame with their 1986 album Reign in Blood, and is credited as one of the big four of thrash metal bands, the others being Metallica, Megadeth, and Anthrax. ...read more.
Too many fangirls voting it seems. Slayer are probably one of the greatest metal bands ever and avenged sevenfold are above them oh dear
Slayer surely is number 1... Lame people dunno why its so down to 16... Slayer is best band ANGEL OF DEATH is one of the best song in the metal history... SLAYER are the direct reason for DEATH METAL... Slayer should be at least within top 5! SLAYER METALLICA SABBATH MAIDEN JUDAS PRIEST COB PANTERA MEGADETH DREAM THEATRE MOTORHEAD are definite top 10
Metallica may have been more popular, Megadeth may have been more lauded, Anthrax may have been more accessible, but no one reigns (pun intended) like Slayer does over thrash and metal's perspective in general. Both 'Show No Mercy' and 'Hell Awaits' are staples of the sub-genre and their early sound, and of course the trio of 'Reign in Blood', 'South of Heaven', and 'Seasons in the Abyss' redefined what metal is and how it exists today, specifically RIB.

Slayer was (is? Still going after 30+ years, still sounding great) never meant to be something that everyone loved, that people could wrap their arms around and embrace. No, Jeff and Kerry's shredding, Tom's ferocious vocal style, and Lombardo's beating double-kick had the listener in love or loathe. The riffs were as memorable as brutal, the solos fast as imitated following their wake, everything about Slayer was different from anything that metal had seen up until that point. They took it further than imaginable and in turn ...more
SLAYER IS EPIC! Definitely the best. People get them mistaken for being satanic which I have no clue why because first of all Tom Araya is catholic, they created those lyrics and all that stuff so Tom Araya, Kerry King, Jeff Hanneman and the drummer(s) which I have no clue who they are but the reason for those lyrics are that they can bring down their demons and destroy those exact demons that haunt them. They are heavy and for those who say Demolition Hammer was better, what are u deaf? And someone tried to criticize me that demolition hammer was better and pfff slayer was better. Hope this was a lesson to you all that underrate slayer. CUL8R. M3T4L 0N - XxSEVEREDHUMANITYxX
177 Comments
7
Pantera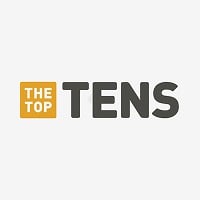 Pantera was an American Heavy Metal band formed in 1981 by guitarist Dimebag Darrell and drummer Vinnie Paul. The band started out as a Glam Metal act in the 1980s with little success. After discarding their original lead vocalist and enlisting Phil Anselmo, the band signed a major record deal with ...read more.
Pantera should be in 1st. Their songs are hardcore and fresh still today. A true metal band of all time... Don't judge me that's the fact.
Pantera rocks Cowboys from Hell was just pure metal amen
Have to agree that pantera should be first I mean darell shreds at the electric guitar I mean he is insanly good I can only play like 2 or 3 of his songs they are really hard and you can't forget about phil anselmo
The great southern trendkill. Enough said - DreamToon
226 Comments
8
Avenged Sevenfold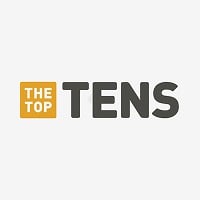 Avenged Sevenfold is an American heavy metal band, that was formed 1999 in California. Their longest lineup of members was M. Shadows (Vocals), Synyster Gates (Lead Guitar), Zacky Vengeance (Rhythm Guitar), Johnny Christ (Bass Guitar), and The Rev (Drums). ...read more.
I don't like it that people think that in order to be great, you have to be such and such years old. Newer bands can be just as great and even greater than these bands from the 80's. Since their very first album they've been god-like. Even when they switch up their sound, it still sounds incredible. Great performers, great people, and definitely one of the greatest bands ever.
Perfect band is all I can say, we can found the greatest screamer, MATT SHADOW, we can hear a greatest riff by SYNYSTER GATES, and the drummer icon and the best voice, THE REV.. ZACKY also give a big dealing with the guitar by his left hand, and not least, JOHNNY CHRIST, without him play his bass guitar, AVENGED SEVENFOLD song will never perfect...
Avenged Sevenfold is the best band I have ever heard. It is not very inappropriate, beside from the slashing and cannibalism in one or more of their songs. Its a nice mix of instruments, and I think adding the violin in more of their songs would be sweet. Their songs are beautiful at times and just awesomely awesome. I wonder why this is not number one. IT SHOULD BE!
1: Metallica
2: Avenged Sevenfold
3: Megadeth
4: Black Sabbath
5: Slayer
6: Mudvayne
7: Pantera
8: Iron Maiden
9: Lamb of God
10: Slipknot
This is my honest top ten favorite bands to sing to and drum to
544 Comments
9
Death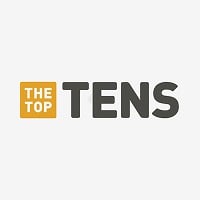 Death was an American death metal band formed in 1983 by Chuck Schuldiner. Death is considered to be one of the most influential bands in heavy metal and a pioneering force in death metal. Its debut album, Scream Bloody Gore, has been widely regarded as the first death metal record, while the band's ...read more.
Haha, Death should be top 10 easily. Avenged Sevenfold? Seriously? Linkin Park? Well, I'm just saying Death slaughters most of these bands. At least Pantera and Megadeth are in a quite fair spot.
Death being this low on the list is an absolute joke. Every song by Death is amazing, Chuck's vocals are just incredible, and you can't forget the fact that this band practically started DEATH METAL. Which is one of the biggest sub genre's to Metal.
Black Sabbath practically started METAL, which spawned all the numerous sub genres following their debut, such as doom, stoner metal, speed metal, etc. - sweetbeef
I am feeling so Symbolic about death. Death mixes a perfect pitch in their music.
I can't say Death is my favorite band per se, that would go to the almighty Cattle Decapitation. But Death started Death Metal, and we wouldn't have our favorite bands without them. So while their music may not be the best, in my opinion, these guys are revolutionary in the metal world and absolutely kicked ass.
151 Comments
10
Dream Theater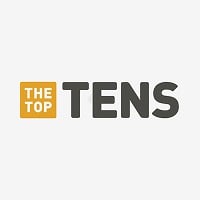 Dream Theater is an American progressive metal band from Boston, Massachusetts. The band was formed in 1985 under the name of "Majesty", only to change its name to Dream Theater later. ...read more.
The reason that a lot of people don't like DT is because they aren't musicians - which is OK. However, I feel that they are definitely underrated, although I was actually surprised to find them 12 on the list; they are really not that popular. But I am a bit surprised that they are below SLAYER and SYSTEM OF A DOWN! I mean, this IS a metal list which does include nu and death/really heavy thrash metal but those bands are way too evilish and scary and screamy for me. I, however, would strongly recommend anybody (particularly Metallica and rush fans, but anybody nonetheless) to listen to the WHOLE SONG Pull Me Under or even better, Octavarium. At the very beginning, when I first got into DT, I only really liked and had heard of the songs Pull Me Under and Panic Attack. I loved them both, and I wanted to know more songs by this band, because they were so great in my opinion. SO, I came to this site, and I looked at the top 10 DT songs. Octavarium was on the top of the list. I went on ...more
Why would you say they aren't musicians? John Petrucci is generally considered one of the best guitarists ever, and Rudess and Portnoy aren't shabby either. - Psi
How is Dream Theater 14th!? Dream Theater pushes progressive metal to the limits and offers KILLER drum solos and riffs in all of their songs and not in a couple of their hits
14th!. Well I think the people who vote here is too young to understand Dream Theater
Well I understand why dream theater is not number one in this list, its because they are not mainstream and that is really better for me.Cause some of the bands here really are and I bet most of the people who voted them have only heard like 10 of their songs and only say they are amazing because everybody says so.But nobody knows who dream theater is and that is a shame, not for them but for you cause you're never going to hear the amazing beautiful sound that the gods of modern music make.They are outstanding I mean every instrumentalist in the band is the best at their instrument (in the world) and the chemistry between them is amazing.Every album is a work of art and every song is a beautiful crafted piece of music.I think you have to be really mature to understand them and they are the fact that metal isn't all about screaming and headbanging but it's a brutal yet equally beautiful piece of art so I don't want to argue anymore cause we metal heads are one although I wish dream ...more
"not mainstream"
"nobody knows who dream theater is"

To be honest, they're the most popular progressive metal band, and progressive metal is voted the second best metal subgenre on this site. Pull Me Under has ten million views on YouTube, and their #9-#10 place on this list is extremely high considering how many metal bands are out there.

I don't take this against the band, just saying responding to one detail. - Alkadikce
192 Comments
The Newcomers
? Voyager
? Enterprise Earth
The Contenders
11
System of a Down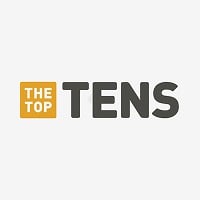 System of a Down formed in 1994 as an Armenian-American Alternative Metal group from Glendale, California. The band name is sometimes shortened to System or SOAD. ...read more.
Serj tankian is one of the best metal vocalists of all time. These guys deserve to be just a little higher on this lest
not as traditional as iron maiden, megadeth etc. but farout these guys have created their own sound and made some amazing music. I love system
I simply love toxicity! It's awesome! They should really be number 1 like really I mean yeah
Best band ever. Should be #1 - DreamToon
231 Comments
12
Dio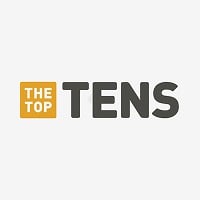 Dio was an American heavy metal band formed in 1982 and led by vocalist Ronnie James Dio, after he left Black Sabbath with intentions to form a new band with fellow former Black Sabbath member, drummer Vinny Appice.
How the hell is Dio not higher on the bloody list?
He was one of the founding fathers of what we call metal!
Hail to the king! M/ Dio started the evil horns, had an amazing voice, was on Black Sabbath, and wasn't a cocky bastard about it! You guys need to stop voting up the latest popular trend and vote for the guys that have lasted!
Oh yes, its makes so much sense that Dio would not be in the top 10. Definitely did not start the devil horns in metal or write one of the most recognizable metal songs ever. Why is Avenged Sevenfold higher than Dio? come on guys
Dio - the god of metal! Best voice in metal ever. Rest in peace maestro.
83 Comments
13
Slipknot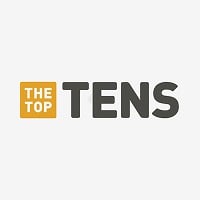 Slipknot is an American Heavy Metal band formed in 1995 from Iowa. The band is best known as one of the pioneers of the New Wave of American Heavy Metal during the late 1990s - 2000s and are distinguishable by the band's clothing choices, consisting of black/red jumpsuits and horror inspired masks. ...read more.
Slipknot below x japan? X japan doesn't deserve top 10 list!

Slipknot is awesome. They're not just about kicking ass or being hardcore, they have strong and well thought out ideals coupled with a great sound.
Slipknot is one of the best bands, if not the best metal band in the world. It songs are amazingly played and the lyric are just epic. The best combo for me. Plus I like the masks
But don't forget that masks are not what make them awesome man. Intense power, anger, mind and body is what makes Slipknot. I wouldn't say they are the best, but I would say they belong at about 10 or 9.
BELOW PANTERA! They don't just do it kick-ass their songs are relatable.
They should've been in the TOP 5.
460 Comments
14
Motörhead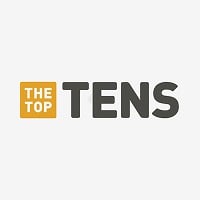 Motörhead were an English heavy metal band formed in June 1975 by bassist, singer, and songwriter Ian Fraser "Lemmy" Kilmister, who was the sole constant member; guitarist and songwriter Larry Wallis; and drummer Lucas Fox. The band's harsh vocals and fast paced tempos helped inspire speed metal and ...read more.
Too much love for these guys, they deserve to be way further up.
14? they should be top 5
All they do is moan like a drunk druggy - XxSEVEREDHUMANITYxX
Slipknot is bad
97 Comments
15
Anthrax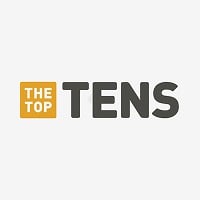 Anthrax is an American thrash metal band from New York City, formed in 1981 by guitarist Scott Ian and bassist Dan Lilker.
Yall' know nirvana, ACDC, Van Halen, red hot chili peppers, and 30 seconds to mars isn't metal right?
Saying that 30 Seconds To Mars is metal is like saying that Death are pop rock - Rocker00
Among The Living is one of the greatest metal albums of all time - ViciousCanine
Come on. At least the top ten. Nirvana, van halen, red hot chili peppers are all not metal. I'm not saying that they are bad bands but this is a metal band list. Also, how the hell are slipknot and linkin park above Anthrax. The most underratted band in the big four.
The should be within the top 5, with iron maiden, megadeth, Metallica and black sannath. If anyone needs further reminder of the awesomeness of this band, listen to their new album
49 Comments
16
Disturbed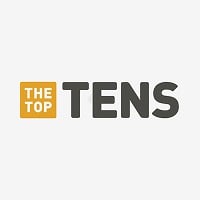 Disturbed is an American nu metal/ alternative rock/ alternative metal band from Chicago, Illinois. The band comprises vocalist David Draiman, bassist John Moyer, guitarist Dan Donegan, and drummer Mike Wengren. They are known for songs like "Down With the Sickness" and "Stricken" .
I like some newer rock bands but my favorite are the oldies and new bands that sound like them. I'm not really into the techno stuff people are calling metal now :/
disturbed rules! but I mean come on! I've looked at the band rankings and most of you are morons. first ozzy osbourne was declared the king of metal a few years ago. second its not about the stupid message the song gives, its about how badass they can be with a guitar and drums. Also most people who have known the older bands and listened to their music would agree that they truly invented the music of metal. And You buttholes who say " Ohh but the newer bands are way better ", SHUT UP! you don't know the true meaning of rocking out.
To the person that said Judas Priest has no message, listen to the song Beyond the Realms of Death from Stained Class. If the power of that song has no message for you, I really don't know what to say - jgirard
I like them too much to have an complete impartial opinion. :)
Go ahead Disturbed. You're the best new metal band which I listen until now.
Should be in the top ten
121 Comments
17
Opeth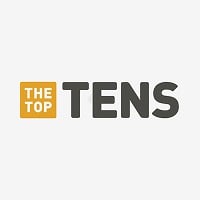 Opeth is a Swedish progressive death metal band from Stockholm, formed in 1990 by David Isberg, who invited Mikael Akerfeldt into the band as a bassist. Isberg ended up leaving the band, which lead to Mikael becoming the band's vocalist, guitarist, principal songwriter, and driving force. Along with ...read more.
At least they're higher than before, but this still is not acceptable. Mikael is probably the greatest vocalist in metal alive being able to go from epic death growls yo sweet harmonizing singing. Just look up the songs "the moor" and "burden" and you'll see what I mean
A someone rightly pointed out, no matter how many times you listen to their songs there is always something new to be discovered on each occasion.
Somehow, before I went down, I knew they were going to be in 17th...
.
Personally, though, they are #1
The completness of apparent uniform uneducated/uninformed nature of the community voting on this list is the most apparent by Opeth's exclusion from the top 3. Easily the best band on this list, although to all the Metallica haters, you are kidding yourselves if dismiss the incredible legacy left by that band's first 4 albums. Opeth itself initially sounded like a similar ( much more complex) Metallica clone as so many other bands have. To call metallics entire career in summation equal to the #1 spot is ludicrous though. Opeth's consistency in producing excellent music that demands and rewards repeat listens is unrivsled
93 Comments
18
Tool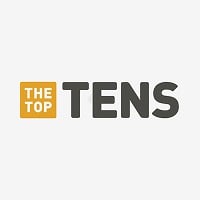 Tool is an American progressive/alternative/post-metal band, that was formed in 1990. ...read more.
Linkin Park and Bullet For My Valentine better than Tool? What's wrong with you people! - Baseline
No Offense, (which means get ready for an insult) but it seems like a profound number of people who listen to Metal here has no regard to the suspense mystery and intelligibility of the songs.

I am not surprised that Tool is not in the Top Ten; not many people appreciate them, not many people understand them, not many people appreciate lyrics (if you do you will have great regard to what the hell they are singing), and not many of them has reached that great switch of perspectives...

I wager many of these people don't listen to classical music.
What does it have anything to do with Tool?
It means you are not resilient. You only like Metal. That is all.
Tool are really interesting and fun to listen to. Also, Tool is better than Linkin Park because they never sold out unlike Linkin Park (AKA the trashiest band in the world) - ViciousCanine
Should be in top ten at least
145 Comments
19
Blind Guardian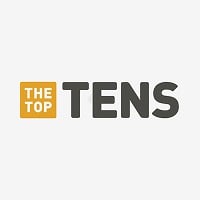 Blind Guardian is a German power metal band formed in the mid-1980s in West Germany. They are often credited as one of the seminal and most influential bands in the power metal and speed metal subgenres. Heavily influenced by Queen, they use the technique of overdubbing. They also incorporate large ...read more.
Best band that ever existed.
They are the only metal band I know that has been improving over time - every next album was better than the previous one. Altogether 10 albums and almost 30 years of exemplary musicianship. I just listened to their 2015 album and what can I say? - I have nothing but admiration for them! Similarly to other people, I'm also beginning to think that Blind Guardian are comparable to Maiden and Priest in terms of quality and consistency. And seeing them in #43 breaks my heart. - Metal_Treasure
Ah, I see I replied something that can be a misconception. That reply doesn't mean that they're too high on the list, I was just asking if #17 instead of #43 is already not "breaks my heart". - Alkadikce
Somewhere Far Beyond and Imaginations from the Other Side were great albums, their later albums sucked horribly especially ANATO and ATEOT, with bunch of overrated, over-produced and tedious songs hailed as masterpiece. By the way whoever thinks that Blind Guardian is an underrated band is a total jerk and has been living under a rock, they are very well known among the metal community & fans.
Blind Guardian is one of those bands whose reputation for being the father's of certain genre has made them overrated. - Vip3r
He is just angry about the Blind Guardian fans, they have been consistent throughout their albums that is undeniable, to say differently is to mean your not a power/symphonic metal fan or are just ignorant of the subgenre - germshep24
Why is this not at the top?
29 Comments
20
Ozzy Osbourne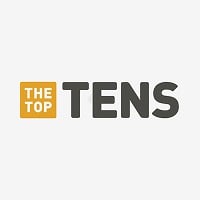 John Michael "Ozzy" Osbourne was born on December 3, 1948. He is also known as ''The Prince of Darkness''. Ozzy is an English singer, songwriter, and television personality. He rose to prominence in the early 1970s as the lead vocalist of the band Black Sabbath. Osbourne was fired from Black Sabbath ...read more.
How is ozzy only 29 th behind Linkin Park and dragonforce. He is the prince of darkness and the king of metal. At least number 5! - RossMcC
Adam after Ozzy got fired he made a band and called it Ozzy Osbourne. - Roach
GRR! Ozzy was the one in my life who showed me how heavy metal was good and I'm only ten years old. Give a hurray for awesome songs like crazy train, mr. Crowley, no more tears, let it die, gets me through and the rest of his but road to nowhere. I hope this made you think he should be number one.
Man ozzy should be higher than this. Without him none of these guy's on the countdown would even be here. And he can still rock hard! - JXJ
REALLY OZZY 26TH THIS IS A HORRIBLE LIST, LINKINN PARK METAL WTF? COME ON PEOPLE, NO ONE BEATS OZZY, NO ONE! NOT EVEN DIO (WHO HAS THE BEST HEAVY METAL VOICE ALONG WITH HALFORD), BUT OZZY IS THE MOST REPERSENTATIVE HEAD OF HEAVY METAL, PERIOD!
39 Comments
21
Testament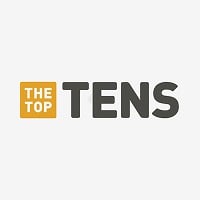 Testament is an American thrash metal band from Berkeley, California. Formed in 1983 under the name Legacy, the band consists of vocalist Chuck Billy, guitarists Eric Peterson and Alex Skolnick, bassist Steve DiGiorgio and drummer Gene Hoglan.
The combination of Alex Skolnick and Chuck Billy make Testament a force to be reckoned with. They should be the fifth member of the "big 4." (Metallica, Megadeth, Slayer, Anthrax, considered the "big 4" of thrash metal, for those who don't know) They have been writing great music since the 80s and they are still writing great music. One of my favorite bands. - thethrasher
The reason they aren't in the big four:

They released their debut album in 1987. The big four did in 1983-1985. If I wanted, I could find 50 thrash bands for each member of the big four they influenced. Testament was "late to the party", they didn't take part neither in revolutionizing nor in popularizing the thrash genre, they aren't among the "essentials" as many would say. Their style isn't as distinctive from Metallica and at points Slayer as the big four's is from each other.

Besides, Metallica's supposed "golden age" is the first four albums. Slayer: the first five. Megadeth: first four, five or six, depending on which fan you ask. Anthrax: first five, maybe except for the debut. Only the first 2 or 3 albums of Testament are considered true classics of the genre. - Alkadikce
I'm huge metallica fan, but this band just kickass! need to be way higher! - EzP2
Chuck Billy and Testament won human indigenous rights awards for their video to Native Blood. That alone makes them great and further enhances metal's reputation, despite those who attempt to undermine it. Crushing Bay Area thrash doesn't harm the cause either.
This Big 4 business is all marketing bollocks. I don't want my Testament all pretty in an evening gown accepting some asinine Big 4 trophy. I want them and their fans to forget about the Miss Universe pageant and keep delivering high quality Bay Area thrash, so stop bit-torrenting their music and support these giants of thrash.
20 Comments
22
Iced Earth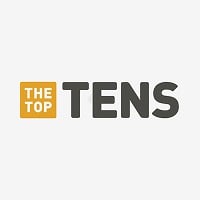 Iced Earth is an American heavy metal band from Tampa, Florida. It was formed in 1985 under the name Purgatory by guitarist and main songwriter Jon Schaffer and original drummer Greg Seymour.
One of the best bands on the planet, so amazing, songs like Dracula, Ten Thousand Strong, A Question Of Heaven, Travel In Stygian and others are so amazing.MATT BARLOW on vocals the best metal vocalist after Halford and Dickinson.None can sing Travel In Stygian, A Question Of Heaven or Dracula like Barlow.Listen to their live album Alive In Athens it's insane.One word for this band EPIC.
Favorite metal band ever. They've got some of my favorite songs out there, and they're a great balance between iron maiden and Metallica. Great lyrics in all their songs and tons of meaning in their lyrics. Highly recommend listening to their night of the storm rider album or the glorious burden
I am sorry if I make a lot of people to get angry, but honestly I think that Iced Earth are 2 classes above every other band metal or not even classics as Iron Maiden and Metallica.
Dantes Inferno, A Question of Heaven, Coming Curse, Damien, I Walk Alone, Travel In Stygian, Gettysburg, Declaration Day, Pure Evil, Cast In Stone, The Hunter, A Charge To Keep, When Stars Collide, Anthem, Dystopia, Burning Times...
first of all that guy that said Iron Maiden sucks doesn't deserve to post here. secondly Iced Earth is THE GREATEST EVER. Just above Maiden. the songwriting is masterful. the playing is amazing. and the vocals, especially with Barlow are unbeatable. - jbeach91
14 Comments
23
KoRn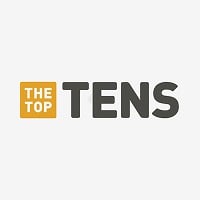 Korn is an American Nu-Metal band from Bakersfield, California, formed in 1993. The band's current lineup includes founding members Jonathan Davis, James "Munky" Shaffer, Brian "Head" Welch, and Reginald "Fieldy" Arvizu, with the addition of Ray Luzier, who replaced the band's original member, David ...read more.
Okay as far as a list goes I don't know exactly where the placement of KoRn should be. But I know one thing, personally it should be just a bit higher than this. Jonathan Davis has an amazing voice. He can do a wide range of different things with his voice. And not only that but have you heard a lot of their music?! And no I am not talking about all of their overplayed songs. I am talking about the songs that you don't hear much. There is so much emotion put into the music. You can literally feel the anger, and the pain in some of their harder and softer stuff. And the crazy things they do with their instruments really makes their music very different. With Fieldy slapping his bass like a pro. And Munky is a exceptional guitarist. And takes different approaches to things. And the drums no matter who it was that was playing them at the time were amazing. I just think this band should be up a bit more on the list.
The Best metal Band of the world
Such a unique sound and wonderful music.
My #1. Best nu-metal band ever, great vox, awesome riffs and so much emotion and understanding. No words for the work of this band. I have goosebumps every time I hear the voice of Jonathan Davis. It's just embarrassing that KoRn wasn't in this top 200 before I added it. Their latest album, tPoT, is the best album ever made. The mix of Dubstep and Metal is just perfect. They're great inventors in the field of music. Much love and respect for this band.
52 Comments
24
Overkill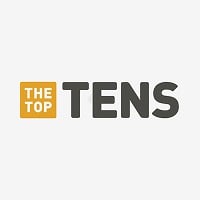 Overkill is an American thrash metal band, formed in 1980 in New Jersey. They have gone through many line-up changes, with singer Bobby "Blitz" Ellsworth and bassist D.D.
We don't care what you say...
What can I say? They've been thrashing since the 1980s with no selling out whatsoever, and with 16 (16! ) albums to their credit, they are clearly showing no signs of slowing down. They are better than every single band in the big 4, and deserve much more credit than they get. Incredibly consistent, excellent musicians, and a sound that never grows tiresome, Overkill is easily one of the best thrash metal bands of all time. I LOVE THEM!
This IS Metal!
Overkill are very consistent, well respected, and have been fortunate enough to make a living doing what they do without compromise. Do they deserve to be in the top 10 metal bands of all time? Yes, for effort. No, for impact. They are solidly placed because they play solid thrash. I'm a fan.
18 Comments
25
Alice in Chains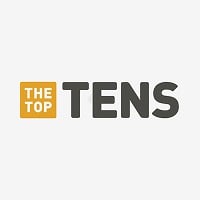 Alice in Chains is an American rock band formed in Seattle, Washington, in 1987 by guitarist and songwriter Jerry Cantrell and original lead vocalist Layne Staley.
They R the best much better than overrated metallica
"Them Bones"- even ignoring the fact that Layne was the greatest and most original, distinctive male vocalists of all time- even ignoring the fact that virtually everything they did was pure genius, honest beauty... There is "Them Bones". Even that track alone would make them a notable case for a Metal Top 10. I mean it's iconic- you know it's coming and it knocks you down and runs over you like a thundering steam train of nihilistic existensial pain... it's raw, rough, agressive and you feel it in your chest. They are great music, and thankfully didn't find it necessary to 'fit in' with genre stereotype.
These guys were not a grunge band. Jerrys riffs were pure metal!
Lets get this straight. Yes these guys were in the grunge period, and were from seattle, but the nature of their music, particularly Dirt and Facelift, had very strong metal sounds. And Bullet For My Valentine and Linkin Park are not only not metal, they are also both crap!
18 Comments
26
Children Of Bodom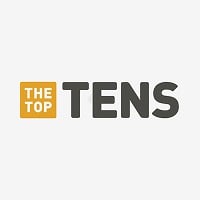 Children Of Bodom is a melodic death metal band from Espoo, Finland. Formed in 1993, the group currently consists of Alexi Laiho, Janne Wirman, Henkka Seppälä, Jaska Raatikainen and Daniel Freyberg.
I think COB is the best of all ever. And Alexi (The Wildchild ) is guitar guru, I just can't but help listening to them even I can't think of heavy metal without cob... Love you!
Greatest metal band ever
Do you know any better scream?
Why 18th? Is this some kind of joke! Children of bodom don't deserve to be in the top 20, they deserve to be in the top 3! People should consider looking at the advantage that this band has. They melodic, fast and skilled! Alexi and Roope have absolute technique and speed. Watch the bodom beach terrot solo lesson and see how talented Alexi is. COB IS AWESOME AND THEY SHOULD KEEP UP THE GOOD WORK! NOT MY FUNERAL IS ALSO A GOOD SONG TO PICK UP CONSIDERATION
55 Comments
27
Deep Purple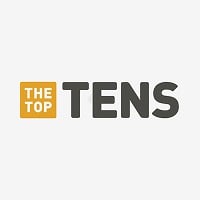 Deep Purple are an English rock band formed in Hertford in 1968. They are considered to be among the pioneers of heavy metal and modern hard rock, although their musical approach changed over the years. Originally formed as a progressive rock band, the band shifted to a heavier sound in 1970. Deep Purple, ...read more.
Number 28. Come on? Speed King is one of the finest Heavy Metal tunes of all time. Ian Paice best drummer ever working his intricate work with Glover on bass. Blackmore and Lord like Jazz technicians with 1 million amps and topped off with Gillan screaming away like a banshee. The best!
Amazing they help put down the ground work for all recent Metal along with Sabbath. They had the Original Metal in the 70's. Helped with two great albums in the 80's metal shred. Gave us the epic intro to the Battle Rages on in the 90's and In 2013 gave us an astounding progressive Metal album Now What!? Clearly they are one of the best metal bands of all time! - STLRams1
Technically good or not, I don't care.
They have so many good songs with good riffs and good guitars.
You don't have to be fast to be a good guitarist, Ritchie Blackmore
Is on my list of good music.
I enjoy their music, this is what heavy metal is all about!
Why do you make it sound like they're not technically good? They were some of the most technical musicians at their time. However, it's true that these days there are faster musicians who play fast just to impress, which I find dumb. These guys used speed at the service of melody without looking too much like show-offs. - RalphSaad
They are epic, were heavy as hell for their time, and are pioneers of metal - no matter what line-up changes went on. They have released some of the greatest metal albums of all time - 'Machine Head particularly - and that Blackmore riff in the title track of 'Perfect Strangers' is one of the best I've heard since Hetfield and Hammet went stark bonkers with THAT riff in 'Orion'. One of the all-time greats of heavy.
16 Comments
28
Dragonforce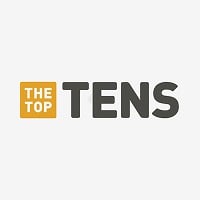 DragonForce are a British power metal band based in London, England. Formed in 1999, the group are known for their long and fast guitar solos, fantasy-themed lyrics, and electronic sounds in their music to add to their retro video game-influenced sound.
I may be the only person who loves them and never played Guitar Hero.
I first discovered them when I was playing guitar hero and even just by opening my mind to listen to em. And in my opinion, DragonForce is obviously my favorite band in metal history. Aside from a few other metal bands of course. They deserve to be on this list and maybe even higher because of everything that they worked hard on every album they band.
I know this comment may get a few dislikes, but I don't think Dragonforce should be this high on this list. First off, all of their songs sound exactly the same, as if they took lyrics and solos from their older songs. Second, they aren't even good guitarists, and don't even try to play their solos right. The only reason why it even made it this high was because everyone liked Through the Fire and Flames, and the only reason why people even know of that song, is because it was on Guitar Hero III: Legends of Rock, said to be the hardest song in all of guitar hero, just because of it's intro, which was very easy.
You're definitely right about their lyrics sounding the same, but their guitar work is very good. Few guitarists have ever been able to match the speed and talent that they possess. - KeyboardHero
The same band that made Through The Fire And Flames.
39 Comments
29
Rage Against the Machine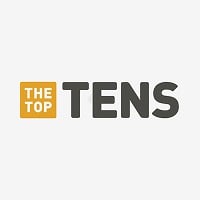 Rage Against the Machine is a rock band formed in Los Angeles, California. The band consists of vocalist Zack de la Rocha, bassist Tim Commerford, guitarist Tom Morello and drummer Brad Wilk.
Why in the world is this band so low? They had such a unique sound with the guitar screeches and a,a zing metal voice. The guitar sound is extreme and I think they deserve to be higher up.
Agreed, why the hell is this band down at 44, they are one of the most important bands of not only the 90s, but of all time. Very political, and very heavy. Definitely heavier than most of the bands on this list, and the lyrics are also controversial and heavy. Only Metallica, Black Sabbath, Iron Maiden match up to these guys.
On his best days zach de la rocha would be lucky ( and I'm reaching) to occupy the receptacle tip of a rubber prophylactic filled by any of the latter band members you've just mentioned. And oh ya his politics suck ... JUST SAYING
Look, back in the day they were good, no denying that. But it was all just teen angst gone wild. They're probably all now employed by the machine they were raging against two-decades ago. Welcome to the real world of paying the bills.
My favorite and the only band who actually has a clue what's happening in the world and gives a damn to say something.
18 Comments
30
Rammstein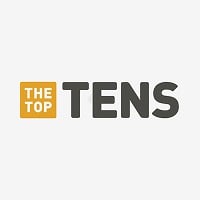 Rammstein is a German Neue Deutsche Härte and Industrial Metal band consisting of Till Lindemann (vocals), Richard Kruspe (guitar), Paul Landers (guitar), Oliver Riedel (electric bass), Christoph Schneider (drums) and Christian Lorenz (keyboard), that formed in 1994 in Berlin . ...read more.
great band, underrated 'cause they sing in german..
Music is so different to any other metal band in the world. Puts on the best live shows ever, and you never get tired of listening to their music. Just plain Amazing! Legends!
Best German band ever. Best Industrial band ever. Best performances live ever. Many awesome song ( Du hast, P, Ich will, Moskau, Ich tu dir weh, Rosenrot etc)
They are not metal! They are techno rock - XxSEVEREDHUMANITYxX
96 Comments
31
Five Finger Death Punch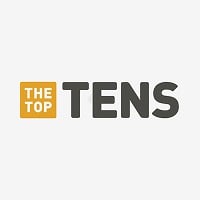 Five Finger Death Punch, often shortened to Five Finger or Death Punch, also abbreviated as 5FDP or FFDP, is an American Alternative Metal/Alternative Rock band from Las Vegas, Nevada. Formed in 2005, the band's name comes from the kung fu movie The Five Fingers of Death.
AMAZING - Best Modern Metal Band on this list so far, in my opinion! And I know most of these bands! I am in love with every single song they have ever produced, they're all amazing!
I have no idea why these guys are so low. Every member is so extremely talented, it blows my mind. They play with great variety, they can show anger and rage, a good thing to listen to when you're mad, with tracks such as The Way of the Fist, War is the Answer, and Dot Your Eyes, meaningful songs meant to show a message or encourage thought, with tracks like Ashes, No One Gets Left Behind, and Salvation, and emotional, heart wrenching ballads such as Far From Home, Battle Born, and Digging my Own Grave. Ivan is a ferocious growler, but is also a stunning singer. These can mix to produce fantastic tracks. Amazing band.
Best modern metal band of all time; should be above slipknot
I listen to them everyday.
60 Comments
32
Trivium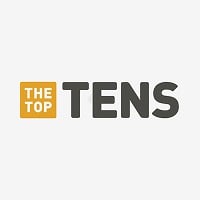 Trivium is an American Heavy Metal band from Orlando, Florida, formed in 1999. Their frontman, Matt Heafy, lead guitarist Corey Beaulieu and Bassist Paulo Gregoletto are the band's most consistent members and have appeared in every album since. ...read more.
Hard as metal should be, I love old albums where they growl more.
30th? should be way higher as they have built up quite an impressive catalogue by now and are still going strong!
Why so low?... Really very disgusted to see them in so low in ratings it's the best metal I ever heard... And how come likin park become a metal band...
First of all, most of you guys are really inconsiderate because your favourite band is not higher on this list. People doesn't have to share the same excellent musical taste of yours. That's why everyone should start respecting each other and stop insulting bands or even people. Additionally; I vote Trivium because I like their music. All of their albums are simply magnificent, in my opinion, and the mixing and production is absolutely amazing. I like and listen to almost every band on this list but my favourite is Trivium.
48 Comments
33
Lamb Of God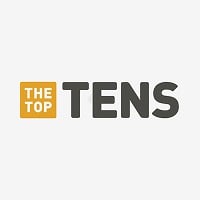 Lamb of God is an American heavy metal band from Richmond, Virginia. Formed in 1994, the group consists of vocalist Randy Blythe, guitarists Mark Morton and Willie Adler, bassist John Campbell, and drummer Chris Adler.
Why is this 19th?
this is one of the best...
lamb of god deserves more...
In my opinion every band I've seen so far deserves to be acknowledged on this list. Every band I've heard on it are brilliant. Maybe some wouldn't be considered metal, but those bands are still awesome. Lamb Of God are one of the best. I think that the new and old metal types of metal on this list should be divided up, as they do sound very different. The bands that stand out to me the most have to be Slipknot and LOG at the minute, although that doesn't mean to say that the others are bad. Randy Blythe's scream is by far the best here! Listen to the dongs 'Set To Fail' and 'Now You've Got Something To Die For' trust me, if you're a true metal fan you will love them. Oh and by the way Linkin Park are in fact nu metal, well Hybrid Theory and Meteora anyway and they are an excellent band.
Lamb of god is the best band of them all, because their songs are like math, They count out every note in the riffs and makes them like a puzzle. Incredible to listen to! EPIC!
One of the best live bands out there, and Sacrament is perfect - JackTorrance42
122 Comments
34
Amon Amarth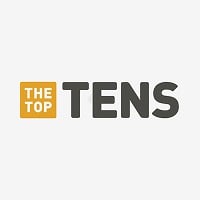 Amon Amarth is a Swedish melodic death metal band from Tumba, formed in 1992. The band takes its name from the Sindarin name of Mount Doom.
Is this even a pure metal list? Rock and metal are two entirely different genres of music. 3-4 bands among the top-ten don't even have their roots in metal. And those that are metal are all specifically heavy metal, except Slayer. Whatever happened to the variety in subgenres. Moreover, folk metal bands are nowhere to be seen. Not even Eluveitie or Wintersun, which show traces of melodic death metal and are deservedly more popular and talented than most other bands on this list. In Flames, Amon Amarth, Cannibal Corpse, Opeth, Orphaned Land, Dark Tranquillity, Children of Bodom, Carcass, Insomnium, and the likes have shockingly found their places in double figures above 30! And I don't consider any metal list worth a dime without the likes of Korpiklaani, Alestorm, Moonsorrow, Eluveitie, Tyr, Amorphis, Anathema, Adorned Brood, Falkenbach etc featuring in it. And these either aren't even in this list, or they lie somewhere near the century mark. This list has clearly been created and ...more
It's really sad to see Amon Amarth only on 38.
Half the bands on this list aren't even metal. Amon Amarth kicks ass, and needs to be further up the list since we are talking about metal, after all.
Amon Amarth being out of the top 40 (instead of the top 5) only goes to show how underrated they are and/or unknown in the states. Give a listen to Destroyer of the Universe or Pursuit of Vikings and tell me how these guys are not rated MUCH HIGHER. Number one melodic death metal band on the planet Earth in my book!
24 Comments
35
Deftones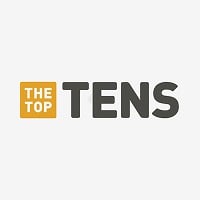 Deftones are an American alternative metal band from Sacramento, California. The band, which was founded in 1988, consists of Chino Moreno, Stephen Carpenter, Frank Delgado, Abe Cunningham and Sergio Vega.
Without Deftones, there would be no Korn or Slipknot. Truly a major pioneer in nu Metal.
You have got to be kidding me... I can't even see Deftones on this list as far as I know. This is an outrage. They deserve to at least be in the top 5. If I had to vote the top 5 alt-metal bands today, they would have to be:
1. Deftones/Tool
2. System of a Down
3. Nine Inch Nails
4. Queens of the Stone Age
5. The Fall of Troy
Again, Deftones have better be in the top 10s, or else.
I just have one thing to say. How come one of the greatest metal bands nowadays is in the 193th place in this list. I mean, how is it possible that one of the few bands ever that hasn't one bad song can be in such a bad place.
They are way better than 187th place come on!
4 Comments
36
Rainbow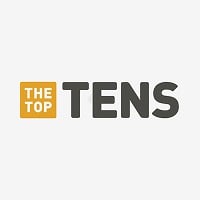 Rainbow are a British rock band led by guitarist Ritchie Blackmore from 1975 to 1984 and 1993 to 1997. They were originally established with Ronnie James Dio as the lead singer and lyricist. Rainbow were ranked No. 90 on VH1's 100 Greatest Artists of Hard Rock. The band has sold over 28 million albums ...read more.
Rainbow is by far Ronnie James Dio's best fronted band. It takes the great singing of Ronnie James Dio, combined with one of the greatest metal guitarists Ritchie Blackmore, to team up and write some really great songs. Too bad after Ronnie James Dio left, the band kinda started to suck. Because of this, they are pretty much the Metallica of all Ronnie James Dio bands.
Ritchie Blackmore, the king of guitar solos, so below. Unbielivable
For me, they were the first to really define what metal would sound like in the future: Dio with his epic voice, Blackmore with his neoclassical playing... Shameful that they're below Evanescence who are not even close to metal. - RalphSaad
Shameful that Rainbow are so far down the list.
10 Comments
37
Bathory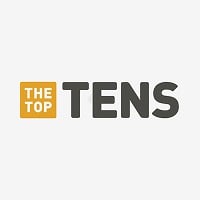 Bathory was a Swedish Black/Viking Metal band formed in 1983 by Quorthon and Jonas Åkerlund. Bathory's first 4 albums layed the blueprint for Scandinavian Black Metal. Quorthon is often credited with creating the "shrieking" vocal style of Black Metal. Their 5th album, Hammerheart (1990) displayed ...read more.
This is my Ex's favorite band. Can't listen to it now, but Blood Fire Death was my first truly metal album (Not being Iron Maiden) - JackTorrance42
Its bathory
0.2% voted Bathory... What is wrong with you people... Korn, Avenged Sevenfold, Slipknot etc.. I don't blame people for liking them but because they're your favorite band it doesn't mean they're the best... Please listen to Bathory, Celtic Frost, Razor, Kreator, Destruction, Slayer, Darkthrone etc.. Then you can vote..
Bathory should be first...what
21 Comments
38
Mastodon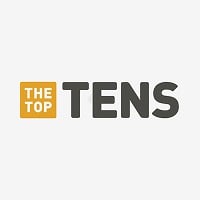 Mastodon is an American heavy metal band from Atlanta, Georgia, formed in early 2000 and composed of bassist Troy Sanders, guitarists Brent Hinds and Bill Kelliher and drummer Brann Dailor.
There's no comparing mastodon to anyone on this list they are in a league of their own. I would have expected them to be much higher on the list. They are constantly evolving.
Does somebody want to tell me why Mastodon is bellow AC/DC, Evanescence, Led Zeppelin, and Three Days Grace, bands that AREN'T EVEN METAL! Mastodon revolutionizes the genre, instead of catering to an oblivious public. I'm looking at you Avenged Sevenfold.
One of the best metal bands to play! Ever! No other sound can compare to their own. They changed the world of music to me. Songs like crack the Skye, the last baron, and oblivion have gave me a new outlook on progressive metal, and music in itself. Please give them a listen because they deserve a little respect for the music they create and for their technical mastery!
Come on!
They're the best especially their first 2 albums.
23 Comments
39
Machine Head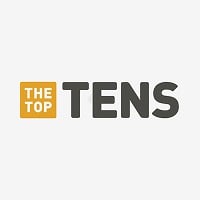 Machine Head is an American heavy metal band from Oakland, California. Formed on October 12, 1991, the group was founded by vocalist and guitarist Robb Flynn and bassist Adam Duce. They have received great critical success especially for their album "The Blackening" which is considered a modern metal ...read more.
This band is just perfect. The instrumental is the most complex you can find, Robb's vocals are unbelievable in studio, such as live, and the lyrics are pure art. Plus, they adopted many styles throughout their career, so it's the best Thrash metal band you'll ever find!
#35? Burn My Eyes and The Blackening were masterpieces. Stop voting for stupid overrated commercial crap and vote for Machine Head! Heavy sound, Rob has amazing vocal talent, and the riffs are badass. Just listen to Davidian or old, or Beautiful Mourning.
Machine head should be a lot higher. Locust and halo are truly amazing songs. Their cover of hallowed be thy name is absolutely brilliant
'The Blackening' is a beast of a thrash album, but talk about a hit-and-miss band. Too patchy in their output, like Soulfly.
16 Comments
40
Helloween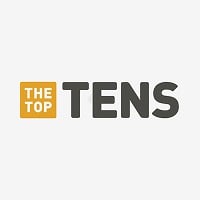 Helloween is a German power metal band founded in 1984 in Hamburg, Northern Germany. The band is a pioneering force in the power metal genre, and their second and third studio albums, Keeper of the Seven Keys: Part I and Part II, are considered masterpieces of the genre.
Quite possibly the second best metal band of all time.
They've had their ups and downs, but their highs are the highest.
Why is this band so low? Dindn't you guys hear them? THEY'RE AMAZING. And Power Metal is better than Thrash period.
Helloween are the best power metal band in the world! only listen their EPIC saga "Keepers Of The Seven Keys", prepare to enter heaven!


Keeper of the seven keys 1..end of their discography for me. - Vip3r
26 Comments
41
Manowar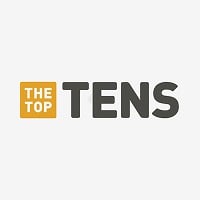 Manowar is an American heavy metal band from New York City, New York. Formed in 1980, the group is known for lyrics based on fantasy and mythology.
How is Manowar number 36?
These guys beat the ones above many times. Manowar deserves to be in the Top 10 as Eric Adams is probably the greatest Metal singer that has ever lived. He can literally sing anything. - Aguythatpeopleignores
The list has no credibility of Manowar is not at least in the top 15.
Seriously underrated band due to their over acting but seriously, their music is awesome! Should be at least in top 20. DeMaio, Dio and Lemmy talked together. That proves that ManOwaR is legendary. It would be better if the members stop being serious elitists though.
This band is the king of slaying poser metal bands, this is a poser metal fans worst nightmare which is a good thing, death to all false metal long live Manowar! - MetalWorldOrder
32 Comments
42
Epica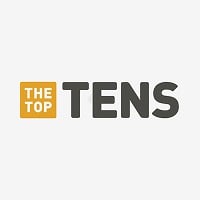 Epica is a Dutch symphonic metal band, founded by guitarist and vocalist Mark Jansen after his departure from After Forever.
Best. Band. Ever!
Epica should be in top 25!
One of the best fantasy-metal bands out there.. Should be a lot higher in this list!
Symphonic metal is my favorite type out of all the metals. epica and nightwish should both be in the top 15
6 Comments
43
Cannibal Corpse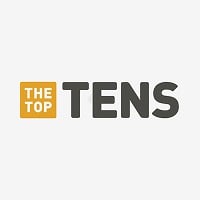 Cannibal Corpse is a American death metal band from Buffalo, New York, formed in 1988. The band is known for their graphic album covers, explicitly violent lyrics and song titles like "I C** Blood" The group got into mainstream after performing the song "Hammer Smashed Face" in the 1994 film Ace Ventura: ...read more.
Garbage band
Needs to be higher, corpsegrinder is great
This is an absolute joke. Cannibal deserves to be way higher on this list because no other band comes close to their brutal sound.
Great band!
29 Comments
44
Gojira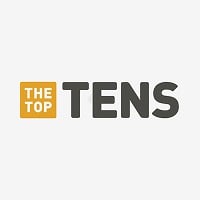 Gojira is a progressive metal band from Bayonne, France. The band was known as Godzilla until 2001. Gojira is composed of Joe Duplantier on vocals and rhythm guitar, his brother Mario Duplantier on drums, Christian Andreu on lead guitar, and Jean-Michel Labadie on bass.
Simply one of the best metal bands of all time.
Simply put, Gojira is one of the best metal bands in the past decade- Between their strong lyrics, powerful guitar playing, and one of the best drummers hands down, they are a powerhouse that deserves a spot in the top ten. For God's sake, these guys made me regain some respect for France! (their home country)
I'd say at least half of the bands on this list aren't even metal, or are casually heavy at best. Gojira makes Bullet for my Valentine look like Hawthorne Heights.
Guys, seriously? Haven't you heard of the name? Gojira should at least be in the top 20. Give a listen to them and you'll be tripping balls. They're easily one of the heaviest and consistent bands here.
21 Comments
45
Cattle Decapitation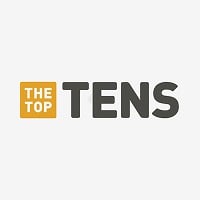 Cattle Decapitation is an American Deathgrind band from San Diego, California formed in 1996. Cattle Decapitation's songs protest the mistreatment and consumption of animals, the abuse of the environment and touch subjects such as misanthropy and genocide of the human race. Much of their music is based ...read more.
The best guitarist in all of metal, the most unique vocalist in all of metal, amazing technical (not the best though) drumming, and thumpy basslines. Not only is their music amazing, but their lyrics have made me into an active environmentalist as well as attempting to eliminate meat from my diet, little by little. These guys are one of the metal bands where their music goes straight to my heart. - shoulderboythemetalhead
Brutal, extremely fast and in standard tuning. Sweet. - AdamDestructorJr.
One of the greatest bands out there. Travis Ryan's growls turn me on honestly. - JackTorrance42
Very Technical and actually Sophisticated - Gamefreak23788
6 Comments
46
Killswitch Engage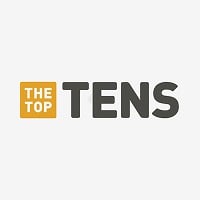 Killswitch Engage is an American metalcore band from Westfield, Massachusetts, formed in 1999 after the disbanding of Overcast and Aftershock.
Killswitch Engage is definitely up there, their sound is unique without being too unfamiliar to the ears of metal fans.
Greatest band of all time every song s different unique and amazing Howard jones has the best vocals of any band. This deserves to be a lot higher on the list
Oh, come on! Really?! This band got a song into Guitar Hero 3: Legends of Rock, for a reason! My Curse is absolutely AMAZING! Why are these guys at damn FIFTY-SEVEN! BEHIND Linkin Park, WHO ARE HARDLY ROCK?! - The1stEpicFace
Have you morons ever actually listened to Killswitch's music?... They're definitely one of the greatest bands in the world when it comes to just about anything metal stands for... With bonus that they're a very inspiring band too!
15 Comments
47
As I Lay Dying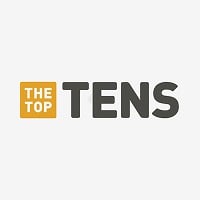 As I Lay Dying is an American metalcore band from San Diego, California. Founded in 2000 by vocalist Tim Lambesis, the establishment of the band's first full lineup, which included drummer Jordan Mancino, occurred in 2001. As I Lay Dying has released six albums, one split album, and two compilation ...read more.
What the hell is AS I LAY DYING doing down here?... Its obviously the god of all metal bands of all times. People have seemed 2 f'ed up their minds by just sticking their hearts to Metallica and considering them as the ruler of all times. Come on man, a ruler doesn't remain the ruler forever. People don't seem to have heard the quality of music that these guys produce. This is really very unfair... AS I LAY DYING definitely needs justice. Please vote for this wonderful band and if you don't believe me then hear these:
This is who we are
Anger and Apathy
Paralyzed
Through Struggle
Forsaken
Separation
Reinvention
Darkest nights
Moving Forward
The Kings of Metal. Right. Ever heard of Sabbath? The Big 4? Maiden? Priest? - AdamDestructorJr.
King of metalcore
The kings of metalcore!
Come on guys! As I Lay Dying is one of the greatest and most special bands
Some bands don't deserve to be above these metal masters, like X Japan.
30 is very low number for this awesome band! - rock2metal
What is Japan X and Linkin Park doing up there when AS I LAY DYING is sleeping right here? It seems people still don't have enough idea about "metal". How could Linkin Park and Dragon Force be called metal bands man? Please vote 4 AS I LAY DYING! I am DYING to see it up in the top 5
15 Comments
48
Exodus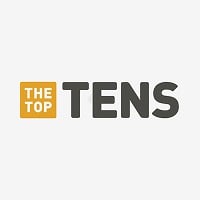 Exodus is an American thrash metal band formed in 1979 in Richmond, California. Spanning a career of 37 years, Exodus has gone through numerous lineup changes, two extended hiatuses, and the deaths of two former band members.
This is one of the few bands where I can say I love all of their releases. Gary Holt is my favorite thrash metal guitarist. - Roach
What these guys are making some of the best thrash ever recorded right now. Their last 4 albums are unreal. Tempo of the Damned, Shovel Headed Kill Machine, The Atrocity: Exhibit A and Exhibit B; The Human Condition are absolute mammoth albums that stack up against anybody. Seriously these guys deserve more recognition.
Yes, they are too low on the list. There should be a spot specifically reserved for Exodus because they, along with Testament, Forbidden and Heathen did not get the recognition they deserved. That said, I can't think of one reputable metal fan who doesn't acknowledge them as one of the all-time greats of thrash.
Oh come on dudes! Every single track of Exodus is a masterpiece! Just listen to bonded by blood, shovel headed kill machine and the least Blood In, Blood Out!
10 Comments
49
Burzum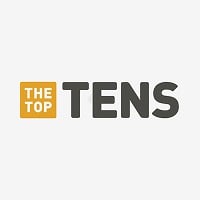 Burzum is an influential black metal solo project of Norwegian musician and writer Varg Vikernes. Burzum came to prominence at the beginning of the Norwegian Black Metal scene in the early 1990s. Vikernes was imprisoned for 21 years for the murder of Mayhem guitarist Euronymous, and charges of church ...read more.
One of the best black metal bands ever. Why is this not in the top 10? - Abaddon666
Why 84!? Even Bathory is 30. It should be in top 10.
For me Burzum is the true origin of black metal. Incorporating ambient music to the genre. True revolution in the genre... and its 79...disgusting
...life has new meaning...
7 Comments
50
Agalloch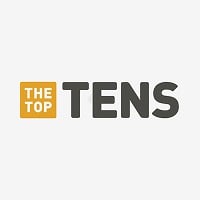 Agalloch was an American black/folk metal band from Portland, Oregon. They were formed in 1995 by frontman John Haughm. They released five studios albums, four EPs, two singles, one split single, two demos, four compilation albums, and one live video before disbanding in May 2016.
If somebody showed me this band before I knew what metal was, I wouldn't have guessed the genre. I used to think metal is like Napalm Death before I joined this site. - Alkadikce
Phenomenal band! I'm in awe. - Vip3r
Positively surprised to find them on this list, considering they aren't that popular outside of the underground black metal scene. This band has produced some of the most beautifully haunting and atmospheric albums I've ever heard. They're beyond great and deserve way more recognition.
In fact their sounds are the best folk metal I heard till now.
2 Comments
PSearch List
Related Lists

Best Thrash Metal Bands

Best Heavy Metal Bands

Best Death Metal Bands

Greatest Progressive Metal Bands

Best Black Metal Bands
List StatsCreated 16 Jul 2007
Updated 30 Oct 2019
63,000 votes
853 listings
12 years, 132 days old

Top Remixes (380)

1. Black Sabbath
2. Iron Maiden
3. Slayer

ryanrimmel

1. Metallica
2. Slayer
3. Iron Maiden

CrimsonShark

1. Iron Maiden
2. Black Sabbath
3. Slayer

Megatallica123
View All 380
Posts
visitor
The Best Metal Day Ever
bobbythebrony
Error Reporting
See a factual error in these listings? Report it
here
.