Best Metal Bands
The Contenders: Page 7
121 Bloodsimple
122
Scar Symmetry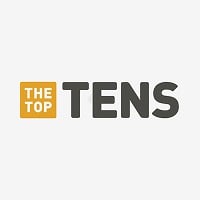 Scar Symmetry is a Swedish metal band from Avesta in Dalarna County, Sweden, formed in 2004. The band has released six albums, with seven released singles.
Probably, no they're the best melodic death metal band to exist. Christian Alevestam is one of, if not the best metal singer out there, along with their guitarists who can easily put Metallica to shame. And lyrically is where they excel the most. Unlike most metal bands that want to make their music about anger and hatred SS writes songs about scientific theories, physical anomalies, pantheism, and much more. 351 is a definite insult, they should be at least in top 10.
Scar Symmetry is poppy garbage and a disgrace to melodic death metal
123 Ark
124
Kataklysm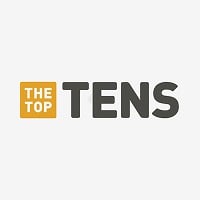 Kataklysm is a Canadian death metal band. They call their musical style "northern hyperblast" after an advertisement in M.E.A.T.
And doesn't have all the "writing" that you get for cracking pleather in your car.
V 1 Comment
125
Abbath Doom Occulta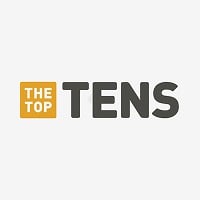 126
Rhapsody (Rhapsody of Fire)
The most epic and brilliant band in all of heavy metal. Kings of power metal and one of the few non-disastrous attempts to truly fuse classical forms of music and heavy metal. The first two Rhapsody albums represent the band's classic signature sound and the pinnacle of power metal, while the last two full Rhapsody (of Fire) albums represent a by and large successful move to a more refined and modern sound. A few albums in between fell short, but records like Power of the Dragonflame are undoubted power metal classics.
Love this band! One of the best power metal bands ever! My favorite song is Dawn of Victory - Doggelito98
Probably one of the cheesiest bands ever, but in a really good way.
Luca and Fabio are gone. RIP - Prawnstar
V 3 Comments
127
Savatage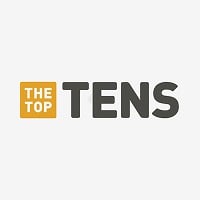 Savatage is an American heavy metal band founded by the brothers Jon and Criss Oliva in 1978 at Astro Skate in Tarpon Springs, Florida.
Savatage is the best band ever... Why is it 86th? Great lyrics.. Great voice.. Great sound. Too bad there are not together anymore. Zach has a great voice.
Chris Caffery plays some of the best metal riffs ever, at least in my opinion. Not to mention you can actually understand most of their lyrics. - SamRaven2
This is one of those gems that gets passed over and over. The band in any configuration were and still are some of the most talented musicians in the world!
One of the most underrated bands of all time...
V 26 Comments
128
Sodom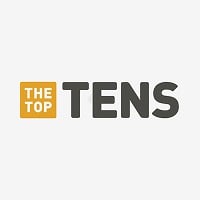 Sodom is a German thrash metal band from Gelsenkirchen, formed in 1981. They have gone through many line-up changes, leaving bassist vocalist Tom Angelripper as the only constant member.
Because we're older fans of a genre and generation that witnessed the birth of Punk and Thrash and Death and Black. How many kids know about this stuff? Not many.
Sodom is epic band. Why it is 207?
129
Suicide Silence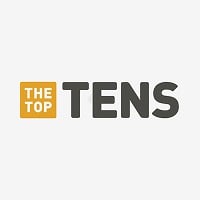 Suicide Silence is an American deathcore band from Riverside, California. Formed in 2002, the band has released four full-length studio albums, one EP and eleven music videos.
Suicide Silence is not metal. They're also absolutely awful, I took a dump yesterday and it sounded better than their music.
Why is everybody hating on these guys? Sure they ain't the best but come on they're not complete crap. Why don't you hate on something more deserving like Bring Me The Horizon.
The pole mitch hit was heavier and more metal then him
Why do you say deathcore isn't metal? I can understand disliking it, but you can't say it's not metal. lol - IslanD
V 14 Comments
130
Sepultura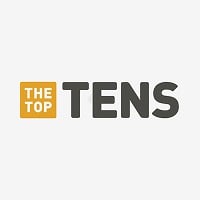 Sepultura is a Brazilian heavy metal band from Belo Horizonte. Their first album, Morbid Visions presented a proto-black metal sound with Wagner Lamounier of Sarcófago. Sepultura's sound varies by the album, from thrash metal, groove metal, and even death metal.
This band is great... They have beautifull songs... They are simply awesome! Respect! :X ( they are more awesome than Bullet For My Valentine
One of the heaviest metal bands of the 90's After Max left who cares though.
These guys ( well when Max and Igor were there ) were the sh! T. From the slums of Brazil to Metal Gods. Arise, Beneath the Remains, Choas AD and Roots are all masterpieces
Pause... How the hell is Linkin Park, Disturbed, FFDP, Bullet for my Valentine and all those other fruity bands higher than the band that produced Schizophrenia, Beneath the Remains, Arise, Chaos A.D., and Roots all in consecutive order over only 10 years? it doesn't make sense... smh
V 16 Comments
131
DevilDriver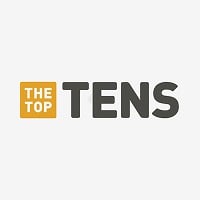 DevilDriver are an American heavy metal band from Santa Barbara, California, formed in 2002, consisting of vocalist Dez Fafara, guitarists Mike Spreitzer and Neal Tiemann, bassist Diego "Ashes" Ibarra and drummer Austin D'Amond.
DevilDriver is pretty damn good, but I think the reason they're all the way down here is because there pretty unheard of, they may not be the heaviest, but they have amazing voice and instrumentals
I guess the most people who gonna call herself a "metal Head" are listening to nu metal. The gay art of metal.

This is the true!
V 2 Comments
132 Borknagar
133
Gates of Ishtar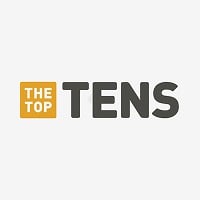 134
Nile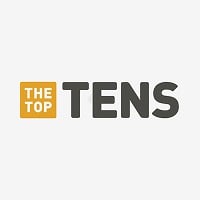 Nile is an American technical death metal band from Greenville, South Carolina, United States, formed in 1993. Their music and lyrics are inspired by Ancient Egyptian/Near Eastern mysticism, history, religion, and ancient art, as well as the works of H.P. Lovecraft.
Come on guys. Nile's one of the best tech death bands out there. Karl is a virtuoso
135 Green Carnation
136
Razor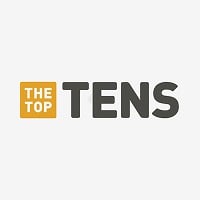 Razor is a Canadian thrash metal band formed in 1984 at Guelph, Ontario. The group shot music videos for songs such as "Evil Invaders", "Shotgun Justice", "American Luck", and "Sucker for Punishment".
137 Automatic Loveletter
138
Revocation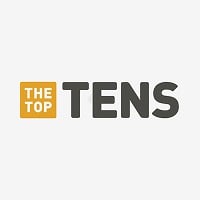 Revocation is an American technical death metal band from Boston, Massachusetts founded by guitarist and vocalist David Davidson, bassist and vocalist Anthony Buda and drummer Phil Dubois-Coyne in 2000. Originally known as Cryptic Warning, the band changed its name to Revocation in 2006. Revocation ...read more.
This bands has very unnoted talent. A fusion of Thrash Metal and Technical Death Metal with even some Progressive Metal influences. They are worth checking out.
My cousin says that revocation is the best band ever. But um, nobody else knows about them. They kind of suck - heavymetalrocker777
139
Van Halen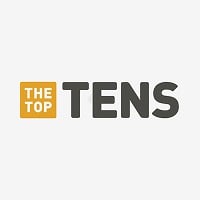 Van Halen is an American hard rock band formed in Pasadena, California, in 1972. From 1974 until 1985, the band consisted of guitarist Eddie Van Halen, vocalist David Lee Roth, drummer Alex Van Halen, and bassist Michael Anthony.
Really? All the way down here Van Halen is the king of guitar with out him there would be no tapping of metal VAN HALEN RULES ANYONE! - macrox16
Such a classic band. Should definitely be in the top 10
Anyone who smiles at you whilst delivering an explosive solo should go and play in Bieber's band.
Van Halen is the best metal band. - jack2244
V 3 Comments
140
Eluveitie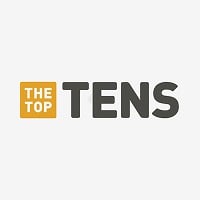 I LIKE THIS BAND'S EVERY SONGS... Welcome to the land of questions
Welcome to the isle of lore
Where the veil came crumbling down

There it all began, the germination
Unveiling a cryptic door
There it was revealed, hopes and aspirations
Unclosing an enthralled door

Escalate the sense
Enhancing to join the dawn

I close my eyes, Inis Mona
And reminisce of those palmy days
I moon o'er you, Inis Mona
As long as I breathe, I'll call you my home

20 years I have walked your barrows
Years of emulous youth
I followed the path of the wise

There it all was sown, the inspiration
Removing the seven seals
There it was revealed, enigma and freedom
Unclosing an unseen door
AND I love THIS SONG VERY MUCH...
Best rhythm in the world! Best melodic music combination ever!
Inis Mona is probably the best song in the world and you say this band is No 133? Are you kidding me?
How on Earth they are #142. This is a fantastic band. They deserve place in Top 20.
V 2 Comments
PSearch List
Recommended Lists
Related Lists

Best Heavy Metal Bands

Best Nu-Metal Bands

Best Female Fronted Metal Bands

Top 10 Power Metal Bands

Greatest Progressive Metal Bands
List StatsUpdated 28 Jun 2017
47,000 votes
711 listings
9 years, 350 days old

Top Remixes (331)

1. Iron Maiden
2. Rainbow
3. Overkill

DarkenedBrutality

1. Black Sabbath
2. Iron Maiden
3. Slayer

ryanrimmel

1. Iron Maiden
2. Black Sabbath
3. Slayer

Megatallica123
View All 331
Posts
bobbythebrony
How I got in to Heavy Metal
DarkenedBrutality
Error Reporting
See a factual error in these listings? Report it
here
.