Best Metal Bands
The Contenders: Page 7
121
Parkway Drive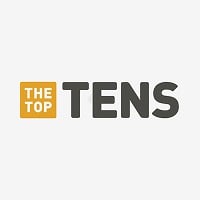 Parkway Drive is an Australian metalcore band from Byron Bay, New South Wales, formed in 2003. As of 2015, Parkway Drive has released five full-length albums, one EP, two DVDs, a split album and one book, titled Ten Years of Parkway Drive.
How is Parkway Drive this low down! Easily the best metal band as they are so consistent. Every single one of their albums are excellent and they are awesome live. These guys brought me into the metal genre and I have never turned back. If you have never heard this band and are a fan of metal. I seriously recommend this band. You won't regret it!
Best Band to have ever created music, great aussie blokes who also tour around poverty stricken countries as well
I wonder why there are not Even in the list..!
Just Listen To Them They Are Awesome..
The Vocal, The Double Bass Drummer! Man Will Blow your Mind!
I also find that this group really has to be much more acknowledged... even on other lists out there - it's like if they didn't even exist...
V 4 Comments
122
Atreyu
Great covers and just superb songs listen and understand
Atreyu shouldn't be down this far, this is an outrage! Listen to them and you will em guaranteed. Korn is a messed up name for a band just saying. And cannibal corpse like which drongo named their band Cannibal corpse.
They should be in top ten. They bring post metalcore music into great georgeous thing to hear
Should be in top ten!
V 2 Comments
123
Mercyful Fate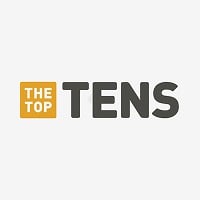 Mercyful Fate was a Danish heavy metal band from Copenhagen, formed in 1981 by vocalist King Diamond and guitarist Hank Shermann.
Why are Mercyful Fate not even on the first page? They should at the VERY least be in the top 20.
We know that This website isn't trust worthy at all either by judging from the fact that Avenged Sevenfold is at the top 10 & mercyful fate is the top 229th or that dio is the 22nd
Look, this site is old school, hence Metallica, Slayer, Sabbath, Priest, Megadeth inside the top ten. Mercyful Fate only released 2 official albums and a couple of rare ep's. That doesn't mean they're not better than some inside the top ten-or-twenty, but when you're old school you have to grin and bear it.
Very underrated! - htoutlaws2012
V 8 Comments
124
Sodom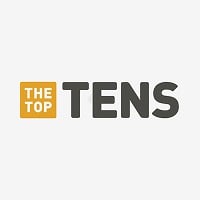 Sodom is a German thrash metal band from Gelsenkirchen, formed in 1981. They have gone through many line-up changes, leaving bassist vocalist Tom Angelripper as the only constant member.
Because we're older fans of a genre and generation that witnessed the birth of Punk and Thrash and Death and Black. How many kids know about this stuff? Not many.
Voted not because Sodom is the best but they don belong to 135
Sodom is epic band. Why it is 207?
125
Deftones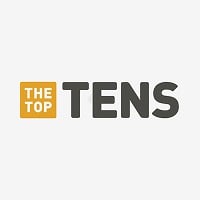 Deftones are an American alternative metal band from Sacramento, California. The band, which was founded in 1988, consists of Chino Moreno, Stephen Carpenter, Frank Delgado, Abe Cunningham and Sergio Vega.
You have got to be kidding me... I can't even see Deftones on this list as far as I know. This is an outrage. They deserve to at least be in the top 5. If I had to vote the top 5 alt-metal bands today, they would have to be:
1. Deftones/Tool
2. System of a Down
3. Nine Inch Nails
4. Queens of the Stone Age
5. The Fall of Troy
Again, Deftones have better be in the top 10s, or else.
I just have one thing to say. How come one of the greatest metal bands nowadays is in the 193th place in this list. I mean, how is it possible that one of the few bands ever that hasn't one bad song can be in such a bad place.
They are way better than 187th place come on!
One of the best bands ever.
V 3 Comments
126
Black Label Society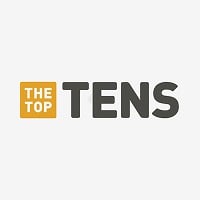 Black Label Society is an American heavy metal band from Los Angeles, California formed in 1998 by Zakk Wylde.
black label society is the metal band to end all metal bands. they are so awesome! I personally think that they picked up where black sabbath left off. and besides, zakk wylde is one of the best guitarists ever. his work with ozzy is amazing! - iron_sabbath123
I don't see why they aren't in the top 50, Zakk Wylde is one of the best guitarists and singers in metal.
Oh, dear. What can you say about Zak? He shreds, no doubt, but if you stood near him at a live show you'd be covered in so much saliva, beer, vomit...God! Throw Cavalera on stage with him and you'd find proof of The Missing Link.
Ok, they should be in the top 25 for sure why is avenged clitfold up there at number 8
V 2 Comments
127
Insomnium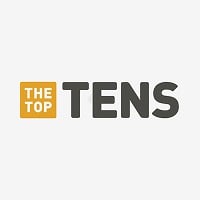 Insomnium is a Finnish melodic death metal band from Joensuu, Finland. The sound and lyrical themes of their music portray darkness, sorrow, loss, pain, and nature.
Bullet For My Valentine aren't metal? Since when? All they're albums are quality metal albums. Just because they have a broad repertoire doesn't mean they're not metal. Welcome to the 21st Century where bands now have the luxury of drawing from 20 genres instead one or two.
Half or more than half of the bands in this list aren't metal at all. Just look at names like Bullet for My Valentine : it's Melodic Metalcore. Guns 'n' Roses? In what world is that metal?
It's not popular band, but personally, I think it's one of the best melodic death metal in the world. Just listen to: Through the shadows, Inertia, Down with the sun.. Incredible
The lyrics from them are just amazing. if they weren't this good with music they'd surely be poets. their lyrics are breathtaking. So is the music. their songs are a musical journey. I don't believe why is band doesn't get the recognition it deserves. once you listen to insomnium there's no other band that you want to listen.
V 7 Comments
128
Korpiklaani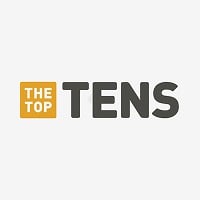 They put allot of music in their songs. I never knew metal could be played with such virtuosity.
Godlike, the music that animates every concert. Lets drink and enjoy
Power, Sympho, Gothic, and Folk metal people, know which top should they be. Talking about Folk... Where is Moonsorrow?
V 1 Comment
129 Bloodsimple
130
Scar Symmetry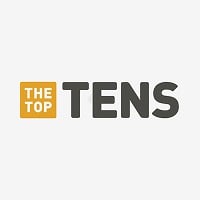 Scar Symmetry is a Swedish metal band from Avesta in Dalarna County, Sweden, formed in 2004. The band has released six albums, with seven released singles.
Probably, no they're the best melodic death metal band to exist. Christian Alevestam is one of, if not the best metal singer out there, along with their guitarists who can easily put Metallica to shame. And lyrically is where they excel the most. Unlike most metal bands that want to make their music about anger and hatred SS writes songs about scientific theories, physical anomalies, pantheism, and much more. 351 is a definite insult, they should be at least in top 10.
Scar Symmetry is poppy garbage and a disgrace to melodic death metal
131 Ark
132
Kataklysm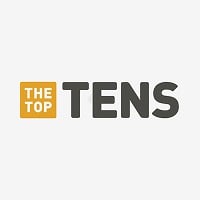 Kataklysm is a Canadian death metal band. They call their musical style "northern hyperblast" after an advertisement in M.E.A.T.
And doesn't have all the "writing" that you get for cracking pleather in your car.
V 1 Comment
133
Devil You Know
I have The Devil You Don't hand cannon from the Xbox 360 version of Destiny. It's rarer than the vinyl version of the Creeping Death single.
134
Abbath Doom Occulta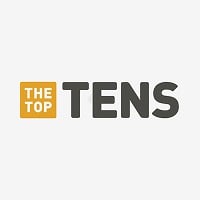 135
Living Colour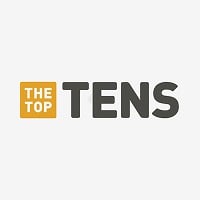 Living Colour is an American rock band from New York City, formed in 1984. Stylistically, the band's music is a creative fusion influenced by heavy metal, punk rock, funk, jazz, hip hop and alternative rock.
136
KISS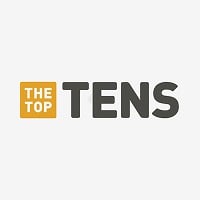 Kiss is an American hard rock band formed in New York City in January 1973 by Paul Stanley, Gene Simmons and the band's original manager, Lew Linet.
KISS is one of the best bands in the world to ever-come out of heavy metal, ever be on stage, rock the world and change the lives of millions with a loud and proud legacy of shock rock, merchandise and the hottest show on earth!
I would have a gang bang with all of them
I have all the Kiss cards with bubblegum in them. Lol. Definitely a marketing machine but better yet, they backed it up musically.
sucks
V 8 Comments
137
Epica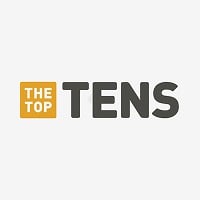 Epica is a Dutch symphonic metal band, founded by guitarist and vocalist Mark Jansen after his departure from After Forever.
Epica should be in top 25!
One of the best fantasy-metal bands out there.. Should be a lot higher in this list!
Symphonic metal is my favorite type out of all the metals. epica and nightwish should both be in the top 15
Epica is the best Symphonic metal band. They combine elements from death, thrash, groove, power and progressive metal, their sound is unique, not generic at all. Isaac Delahaye is pretty underrated guitarist, not best but pretty damn good.

Tarja Turunen is technically better vocalist than Simone Simons but Simone's tone is better. Most talented vocalist of all time and she is getting better and better.
V 5 Comments
138
Fear Factory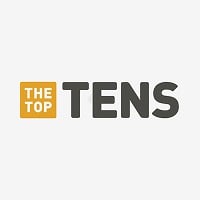 Fear Factory is an American heavy metal band that was formed in 1989. During the band's career, it has released nine full-length albums and has evolved through a succession of styles, including industrial metal, death metal, groove metal, and thrash metal.
Fear Factory is definitely the best metal band. They were partially responsible for the development of several major subgenres in metal today such as industrial and death metal. Few bands can change their style and sound like FF and still maintain who they are as a band; most bands that try end up alienating their original fan base in the end. And to add to the heavy music, a number of their CDs play into a detailed concept-scheme which is both refreshing and interesting.
By far, Fear Factory is one of the most underrated Metal bands out there. I'm not sure if it's because they haven't fit into a neatly defined category of metal, but certainly when you look at 1995's Demanufacture, you can hear the genius of getting Rhys Fulber to mix the album and participate as the unncredited 5th member of the band.

Fear Factory has also not been content to stand pat; they've taken risks, and experimented when they could have churned out the same stuff over and over again, If you haven't taken a moment to listen to Fear Factory, give them a whirl. I mean, when Black Sabbath wishes they could play with Fear Factory, they've gotta be doing something right!
Soul of a new machine. Full of Innovation. A masterpiece. The Self immolation Remix pulled me through so many years and simply was a precious source of energy. I can only thank Burton, Dino and the band for their amazing work.
Demanufacture is one of the greatest metal albums of all time.
V 9 Comments
139
Rhapsody (Rhapsody of Fire)
The most epic and brilliant band in all of heavy metal. Kings of power metal and one of the few non-disastrous attempts to truly fuse classical forms of music and heavy metal. The first two Rhapsody albums represent the band's classic signature sound and the pinnacle of power metal, while the last two full Rhapsody (of Fire) albums represent a by and large successful move to a more refined and modern sound. A few albums in between fell short, but records like Power of the Dragonflame are undoubted power metal classics.
Love this band! One of the best power metal bands ever! My favorite song is Dawn of Victory - Doggelito98
Probably one of the cheesiest bands ever, but in a really good way.
Luca and Fabio are gone. RIP - Prawnstar
V 3 Comments
140
Ghost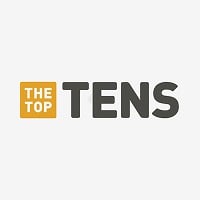 Ghost is a Swedish heavy metal band that was formed in Linköping in 2008. Ghost consists of 5 masked instrumentalists, known as The Nameless Ghouls, and a demonic anti-pope known as Papa Emeritus. They have released 3 studio albums and 2 EPs . Each album brings in a new version of Papa Emeritus. Ghost ...read more.
Ghost may be a very new band, but they deserve to be way higher up. Over the past year, Ghost has become one of the most popular modern Metal Bands, they have performed on late night television, won a Grammy, have been selling out consistently on their last few tours, and their recent album, Meliora, peaked in the top 5 of the billboard rock charts. They are truly something special. Occult imagery and lyrics, with heavy Doom Metal riffs and catchy vocals. Ghost is becoming huge! - ryanrimmel
They're honestly the best modern metal of all time. They're not some boring alternative metal crap we hear now at days. They are honestly way better than Slipknot and Avenged Sevenfold
They are only down here because they're a new band, they will become one of the best bands of all time if they keep on producing such amazing songs, but until then, it will take a long time before most of the people notice them.
Actually there psychedelic rock tinged with doom metal. Even one of the band members said they were rock at the Grammys.
V 8 Comments
PSearch List
Recommended Lists
Related Lists

Best Heavy Metal Bands

Best Nu-Metal Bands

Best Female Fronted Metal Bands

Top 10 Power Metal Bands

Greatest Progressive Metal Bands
List Stats
51,000 votes
735 listings
10 years, 150 days old

Top Remixes (338)

1. Black Sabbath
2. Iron Maiden
3. Slayer

ryanrimmel

1. Iron Maiden
2. Black Sabbath
3. Megadeth

andrewgabel

1. Iron Maiden
2. Metallica
3. System of a Down

Jarbas6
View All 338
Posts
bobbythebrony
How I got in to Heavy Metal
visitor
Error Reporting
See a factual error in these listings? Report it
here
.