Top 10 Metal Musicians of 2015
Metal_Treasure
On this list are allowed ONLY metal musicians who released albums or singles in 2015!
Or musicians who did something remarkable in 2015 - such as a great live show or something else. By a great live show I mean great music performances and not fireworks, costumes, masks and other effects that are achievements of other types of professionals (engineers, make up artists, shoemakers, and so on).
I really hate lists that say "of 2015, 2011", etc. but in fact include all possible artists from all decades and these lists turn into lists about your favorite musicians of all time, even though the title says "of 2015". Such lists are pointless and are actually duplicates of existing lists about anything "of all time".
So, ONLY metal musicians who did something amazing in 2015!
The Top Ten
1
Bruce Dickinson - Iron Maiden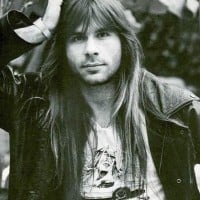 Paul Bruce Dickinson, known professionally as Bruce Dickinson, is an English musician, airline pilot, and broadcaster. He is most well known for being the lead singer in heavy metal band Iron Maiden and his solo career.
Even with tongue cancer, his voice was still impressive and he released a great album. There were only some very slight flaws in his singing but hey, he had tongue cancer and he was 57! - Metal_Treasure
2
Hansi Kürsch - Blind Guardian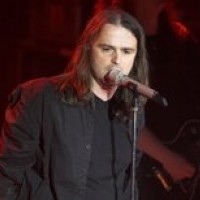 Hansi Kürsch, born Hans Jürgen Kürsch, is the lead singer, lyricist, co-composer and bassist for German power metal band Blind Guardian . Heavily influenced by Freddie Mercury, he creates a huge choir effect by overdubbing his own voice multiple times in complex, overlapping vocal harmonies. He records ...read more.
Der Hansi ist wirklich ein besonder Typ.

He is really one of the Metal Musicians of
2015 - CannibalCorpse
The best vocal performance of 2015 by a male singer with clean vocals.
The album is amazing, too - a top 3 album from them (out of 10). I personally think it's their best album but I'm OK with the top 3 version. It was their first symphonic metal album but they nailed this demanding subgenre, too!
At 49, Hansi voice sounded unbelievably clean, fresh and youthful - check out the beginning of "Miracle Machine". I haven't heard ANY singer at 50 to sound like Hansi, metal and non-metal (don't count opera singers). Hansi doesn't sound like a metal singer at 49, who's been singing a quite harmful material for over 30 years. His singing style is potentially more harmful to the vocal folds than the styles of Kiske, Halford, Dio, Tate or Dickinson. But his voice can still sound angelic and with no unwanted rasp or any signs of a worn-out voice. Hansi can put lots of rasp to his voice but only when he wants to.
He continued with his typical intense vox and great multi-layered vocal ...more - Metal_Treasure
3
George Kollias - Nile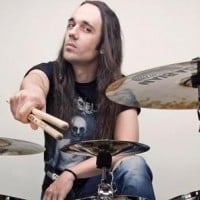 Georgios "George" Kollias is a Greek heavy metal drummer and music teacher best known for his work with American technical death metal band Nile.
Words can't describe his fast, brutal and highly technical drumming.
Album: What Should Not Be Unearthed - Metal_Treasure
4
Mike Portnoy - Metal Allegiance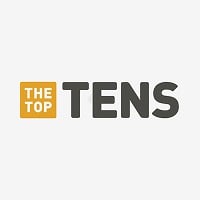 Michael Portnoy is an American drummer primarily known as the former drummer, backing vocalist, and a co-founder of the progressive metal/rock band Dream Theater. Known for his technical skill as a drummer, Portnoy has won 30 awards from the Modern Drummer magazine.
Mike Portnoy was brilliant as always. Nothing unusual here but he proved he still has it.
Metal Allegiance is a supergroup that released a self-titled debut album. - Metal_Treasure
5
Floor Jansen - Nightwish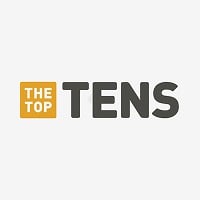 Floor Jansen is a Dutch singer-songwriter and vocal coach. She is currently vocalist of Nightwish and leader of Revamp.
Best female metal singer of 2015. No surprise, she is actually an opera singer.
Album: Endless Forms Most Beautiful - Metal_Treasure
6
Frank Sacramone - Earthside
Frank Sacramone is the mastermind behind this band. The other guys are great, too, but I can't list them all in the item title.

Earthside released the best debut metal album of 2015 and the best progressive metal album of 2015 by underground bands (A Dream In Static).
Songs: The Closest I've Come, A Dream In Static, Mob Mentality

"The most ambitious of debuts." - Metal Hammer UK
"Their ingenious and frequently jaw-dropping epic "A Dream in Static" is one of the best prog metal albums in recent years." - Blabbermouth.net,10/10
"A Dream In Static is a magnum opus of infinite proportions." - Sea of Tranquility, 5/5 - Metal_Treasure
7
Travis Ryan - Cattle Decapitation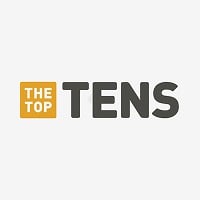 Travis Ryan Collins, who goes by the stage name Travis Ryan, is an American musician known for being the vocalist of the Deathgrind band Cattle Decapitation.
Travis Ryan is their lyricist and vocalist. In my opinion, the album "The Anthropocene Extinction" has the most important lyrical theme of 2015 - it deals with the results of mankind's influence on the environment, such as the Great Pacific garbage patch. - Metal_Treasure
8
Kerry King - Slayer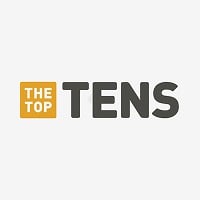 Kerry Ray King is an American musician, best known as a guitarist for the American thrash metal band Slayer.
Even though Kerry King has always been overrated compared to Jeff Hanneman (R.I.P.), I was glad to hear Kerry learned certain things from Jeff for 30 years. Kerry was the main songwriter of this album (Repentless) and I was happy he did this effort. Well, there is nothing new, mindblowing or very different from their previous stuff but Slayer are still around with new albums and this is important. - Metal_Treasure
9
Lemmy - Motörhead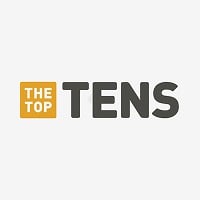 Ian Fraser Kilmister, known as Lemmy, was an English musician, singer and songwriter who founded and fronted the rock band Motörhead. He was a bassist and a singer known for his raspy voice. He died in 2015 from cancer and other health problems.
He was in poor health, yet recorded/released an album, participated in tours with bands like Anthrax and Saxon. He died at the end of the year - ryanrimmel
10
Kiko Loureiro - Megadeth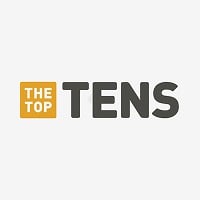 Pedro Henrique "Kiko" Loureiro is a Brazilian Heavy metal guitarist, best known as a member of the bands Angra and Megadeth.
He just joined Megadeth as a lead guitarist and played on his first tracks with the band.
I don't count the entire Megadeth album though - it was officially a 2016 album. But I take into account Megadeth singles released in 2015 and I highlight Kiko Loureiro because he was a new bandmember and a lesser known metal musician. - Metal_Treasure
The Contenders
11
David Ellefson - Metal Allegiance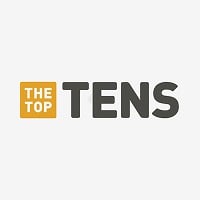 David Warren "Dave" Ellefson is an American bassist and co-founding member of the American thrash metal band Megadeth from 1983-2002 and again from 2010-present.
The best bassist of 2015. Nothing surprising or unusual, just a proof he's still good. - Metal_Treasure
12
Barney Greenway - Napalm Death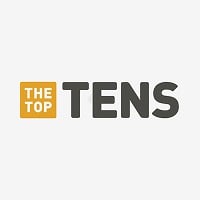 Mark "Barney" Greenway is an English extreme metal vocalist, who has been a member of Napalm Death, Extreme Noise Terror, and Benediction.
13
Stormblast - Infernal War
Drummer. I can't explain his drumming better than a guy who wrote on youtube: "What weapon did they use for the drums, an AK-47? M4? Minigun? "
Infernal War are from Poland, often described as "brutal black metal".
Album: Axiom - Metal_Treasure
14
Till Lindemann - Rammstein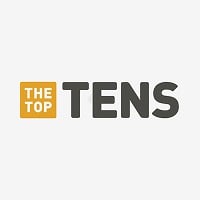 Till Lindemann is a German singer, songwriter, musician, actor, poet, and pyrotechnician. He is best known as the lead vocalist and frontman of the German Neue Deutsche Härte band Rammstein.
15
Michael Romeo - Symphony X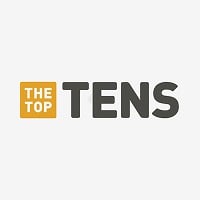 Michael James Romeo is an American guitarist and a founding member of the progressive metal group Symphony X.
This guy can still shred. Check out "To Hell and Back" from their 2015 album Underworld. - IronSabbathPriest
16
Tom Araya - Slayer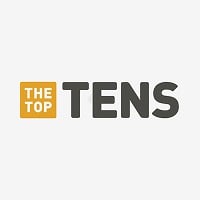 Tomás Enrique "Tom" Araya Díaz is a Chilean American musician, best known as the bassist and vocalist of the American thrash metal band Slayer.
17
Flo Mounier - Cryptopsy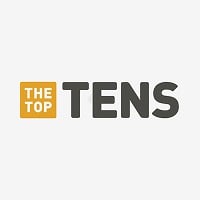 Flo Mounier is the drummer of technical death metal band Cryptopsy. He has toured Canada, Europe, Japan, Australia and the United States as a headlining act over the last 24 years, and combined record sales have reached over 300,000 copies to date.
EP: The Book of Suffering - Tome 1 - Metal_Treasure
18
Peter Tagtgren - Hypocrisy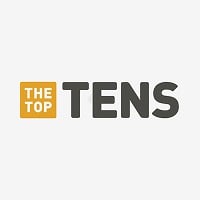 Alf Peter Tägtgren is a Swedish musician, multi-instrumentalist and producer. He is the founder, main songwriter, lead vocalist, and guitarist of the death metal band Hypocrisy as well as the industrial metal band PAIN in which he is the only member.
19
Jeff Waters - Annihilator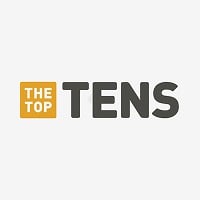 Jeff Waters (born February 13, 1966) is a Canadian metal musician and founder of the metal band Annihilator. He's best known as the guitarist for Annihilator, appreciated for his fast riffs and solos. Waters is also the primary songwriter in the band. Very often he has taken on the role of lead singer, ...read more.
20
Daniel Tompkins - Tesseract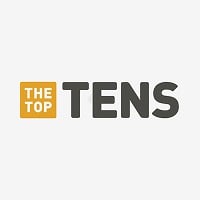 Daniel Tompkins is best known as the lead singer for the British progressive metal band Tesseract (often stylized as TesseracT).
He rejoined the band in 2015 and proved he's a singer who deserves more attention (he was their original vocalist).
Album: Polaris - Metal_Treasure
21
Adrian Smith - Iron Maiden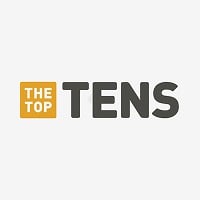 Adrian Frederick "H" Smith is an English guitarist, best known as a member of Iron Maiden, for whom he writes songs and performs live backing vocals on some tracks.
22
Karl Sanders - Nile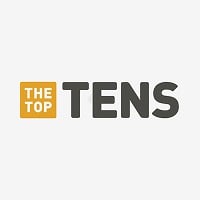 Karl Sanders is an American musician, most widely known as the founding member of the American ancient Egyptian-themed technical death metal band Nile.
BAdd New Item
Related Lists

Top Ten Metal Musicians That Died In 2015

Top Ten Musicians That Surprisingly Haven't Died from Drugs as of 2015

Top 10 Most Handsome Male Metal Musicians

Top 10 Most Beautiful Female Metal Musicians
List StatsCreated 17 Feb 2016
22 listings
3 years, 278 days old

Top Remixes

1. Lemmy - Motörhead
2. Bruce Dickinson - Iron Maiden
3. Mike Portnoy - Metal Allegiance
ryanrimmel

1. Bruce Dickinson - Iron Maiden
2. Hansi Kürsch - Blind Guardian
3. George Kollias - Nile
Metal_Treasure
Error Reporting
See a factual error in these listings? Report it
here
.