Top Non-Melodic Death Metal Bands from the Nordic Countries
Death Metal from Sweden, Norway, Finland, Denmark, Iceland.

Old-School Death, Tech-Death, Blackened Death, Brutal Death, Doom-Death, Deathgrind: everything okay, but NO Melodic Death Metal!
Everyone knows the bands from there.

The Top Ten

1 Bloodbath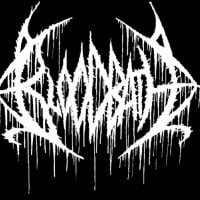 Bloodbath is a Swedish death metal supergroup from Stockholm, formed in 1998. The band has released four full-length albums, two EPs and two DVDs depicting their performances at Wacken Open Air and Bloodstock Open Air.
Superband from Sweden, which plays superb death metal. "Nightmares Made Flesh" is an incredibly awesome album and one of my favorite albums overall. If you like extreme metal, definitely get this!
One of the best Death Metal bands I ever heard
2
Entombed

Entombed is a Swedish heavy metal band formed in 1987 under the name of Nihilist. Entombed began their career as an early pioneer of Scandinavian death metal which initially differed from its American counterpart by its distinct "buzzsaw" guitar tone.
Left Hand path
Their first two albums were excellent old-school death metal. I really love both "Clandestine" and "Left Hand Path". With their third release "Wolverine Blues", which was also pretty damn good, they invented Death'n'Roll. - Flav
3
Dismember

After their second album they turned into melodic death metal, but their first two albums are superb old-school death metal!
If you don't know Dismember definitely check out "Like An Everflowing Stream"! - Flav
4
Blood Red Throne

Blood Red Throne is a death metal band from Kristiansand, Norway. They released their fourth full-length album, Come Death, on 27 August 2007. The band features guitarist Tchort, primarily of Emperor fame, and Død, guitarist of the progressive metal band Scariot.
5
Grave

Grave is a Swedish death metal band that formed in 1986 by vocalist and guitarist Ola Lindgren, who is their only constant member.
6
Unleashed

Unleashed is a Swedish death metal band that was formed in 1989 by Johnny Hedlund in Stockholm. Common lyrical themes found in the band's music include Viking culture, recollection of a pre-Christian world, and Norse folklore.
7
Demigod

DEMIGOD is a four piece Metalcore band from Jaipur . ...read more.
8
Necrophobic

Necrophobic is a Swedish death metal band formed in 1989 by drummer Joakim Sterner and now-deceased guitarist David Parland.
9
Kraanium

Kraanium is a Norwegian slam death metal band formed in 2001. Kraanium was founded by twin brothers Martin and Mats Funderud. Having played previously in hardcore and black metal projects together, the brothers seeked out for a heavier project.
Brutal and fun
10
Vomitory

Vomitory was a Swedish death metal band formed in 1989 by guitarist Urban Gustafsson and bassist Ronnie Olson.
The Contenders
11
Demilich

Demilich is a death metal band from Finland which formed in the early 1990s and consisted of vocalist/guitarist Antti Boman, guitarist Aki Hytönen, bassist Ville Koistinen, and drummer Mikko Virnes.
12 Repugnant
13
Convulse

Convulse is a Finnish death metal band from Nokia, Finland, active between 1988 and 1994 and again since 2012. They were one of their country's first extreme metal bands and considered by some to be the forefathers of the local 'Nokia' metal scene.
14 Hatesphere
15
Adramelech

16
Rippikoulu

Sick Doom/Death from Finland. recommended any day
Really heavy death-doom,I recommend the demo Musta Seremonia.
17
Carnage

Carnage was a Swedish death metal band whose members later went on to found Dismember and Arch Enemy. The band was formed by Michael Amott and Johan Liiva in 1988. They released only one album before dissolving in 1991.
18 Soils of Fate
19
Zhrine
Great Black/Death Metal from Iceland! - Flav
20
Panzerchrist

Panzerchrist is a Danish blackened death metal band formed in '93-'94 by Michael Enevoldsen and celebrated Danish artist Lasse Hoile.
21
Purtenance

22
Illdisposed

Illdisposed is a melodic death/groove metal band from Aarhus, Denmark that was formed in 1991 by vocalist Bo Summer. As of 2013, the band consists of vocalist Bo Summer, guitarist Jakob "Batten" Hansen, guitarist Ken Holst and bassist "Kussen".
23
Cadaver

Cadaver was a death metal band from Råde and Fredrikstad, Norway. The band had a brief venture in the early 1990s before splitting in 1993. Cadaver would eventually re-emerge as Cadaver Inc.
24
Beneath

BENEATH is an Icelandic death metal band that was formed during the winter of 2007/2008. After a few minor changes, the current line-up was finalized in November 2008.
25
Exmortem

PSearch List