Most Evil Companies of All Time
The Top Ten
1
Monsanto
Monsanto is genuinely one of the most vile, corrupt, power hungry, and completely amoral organizations I have ever heard of. First is there most famous vile act, creating Agent Orange. The U. S government who wanted to get Viet Cong militants out of their forest hiding spots by destroying large amounts of forested land across Vietnam. They asked Monsanto to create a chemical weapon of such power and they did Agent Orange. Unfortunately the chemical weapon caused over 400,000 people to be killed or maimed,500,000 children to be born with birth defects,1 million people to have health problems or disability, and thousands of US veterans suffering or dying from it's effects to this day. Not to mention them dumping tens of thousands of pounds of PCBS into the waterways of Anniston Alabama which lead to the highest concentration of toxic pollutant ever recorded in history. A memo from a executive of Monsanto read "We can't afford to lose a dollar of profit". Also there is there ...more
Mon-STUPID is so evil I wouldn't be surprised if they're a subsidiary of the Umbrella Corporation...
Monopolizing farms so they can force farms to produce quickly for companies like McDonald's. Their goal is to literally make sure we prioritize production over health. They want everyone to know and agree with their philosophy.
Legalized murder- destroyer of life - KING of the PESTICIDES BAN their products and jail the killers CEOS
destroyers of the ENVIRONMENT! WANT TO GET RID OF CANCER? BAN & BOYCOTT all of
their products.
V 9 Comments
2
McDonald's
It's almost like they're competing for being the most evil on purpose. Torturing animals, waiting waay to long for callbacks when they KNOW they're selling contaminated food, resulting in children dying, passing garbage off as 'healthy food' (salads often contain more calories than their burgers), pumping their meat full of antibiotics... the sad thing is, I could go on for a long time. I'm not an activist; McDonald's is the only company I actually boycot.
From now on the only McDonald food I'll eat only the french fries. - njalabi63989
McDonald's had some salads there. - playstationfan66
How about we ruin good food? Hooray! thanks america! - bjinmaro64
V 2 Comments
3
Apple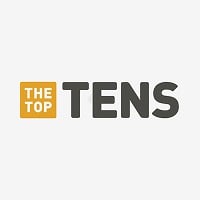 Apple Inc. is an American multinational technology company headquartered in Cupertino, California, that designs, develops, and sells consumer electronics, computer software, and online services.
They make people zombies.
Microsoft will rise back up to take down this evil corporation with the HoloLens.
Forced obsolescence of perfectly good hardware through forced 'upgrades'
Apple iSheaps - ChuckECheese
V 2 Comments
4
Dow Chemical
This wretched company also conducted medical experiments on slaves in the US after purchasing them solely for that reason.
Parent company of Union Carbide, the corporation responsible for Bhopal Gas Tragedy that killed nearly 500,000 people to toxic gases. The biggest industrial disaster and they paid $0.00 compensation. The CEO responsible escaped from India to his home country USA, could never be extradited to face trial in India because of his lobbying in the US. He's dead now and probably serving in hell. - ibaruah
5
Walmart
Hortible company, abuses its power
6
Exxon Mobil
Oil Spill on March 24, 1989 - ChuckECheese
7
Bayer
Remember they own Monsanto. Together they first make you sick and then treat you and make $$$$ selling you aspirin
8
Google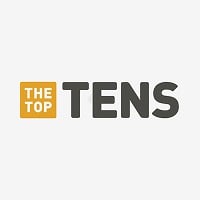 Google is an American multinational technology company specializing in Internet-related services and products. These include online advertising technologies, search, cloud computing, and software.
Anti-Competitive and steals your data and sells it to others... This is how they make money evilly...
9 Bechtel
10
Nestlé
My favorite chocolate bar is kit kat, but that love isn't at all compared to the hatred I have for nestle, so that's why I have made a promise to my self to never by nestle products.
Because, according to them, drinkable water is not a basic human right, they will steal your groundwater and sell it back to you for a hefty buck.
They secretly add nuclear waste in their food products
Where to start? Robbing water from the poorest and sell it to them? Nestlé should be in the top ten. But obviousely nobody knows about GLENCORE?
The Contenders
11 Halliburton
12
Microsoft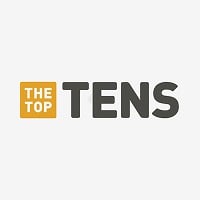 Microsoft Corporation is an American multinational technology company headquartered in Redmond, Washington, that develops, manufactures, licenses, supports and sells computer software, consumer electronics and personal computers and services.
At least bill gates isn't evil
They are the most greedy evil devils on the planet. I will not call them people or even animals. They are the sons of the devil, and the devil is a murderer and the truth is not in him. John 8: 37-43
In away, all the corporations are corrupt
They're the EA of the computers. - Randomteenager
V 2 Comments
13 FIFA
14 Goldman Sachs
15
Viacom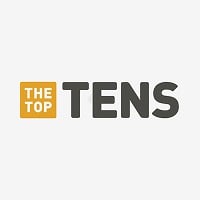 They're the reason why Nickelodeon, MTV, VH1, and many other television networks are so bad. They're a multimillion or MULTIBILLION company who manipulates lower networks into being taken over. They really don't care about the people's entertainment (at least I think that wasn't their mission until recently). They care about money! And it's not just T.V. networks, that goes for online services and maybe technology also! Just look what they did to Neopets! They're a corporation that must be stopped and a corporation that must be talked about more in order to stop them! But until then, they'll keep ruining our entertainment, and with all the money in their pockets, it's nearly impossible to stop them!
They also fired a bunch of their employees before Christmas one time. - alphadan12
Remove this company before water was removed by Viacom for copyright! Viacom once make youtube corrupt by copyright striking for videos that got nothing to do with Viacom. Why this isn't number 1?
They own MTV and nickelodeon, and are a huge contributing factor in the growing rates of ignorance (ignance) in audiences exposed to their programs. Recently, they've been replacing more and more of Comedy Central's shows with angry rants and tirades against Trump.
Remember the time Viacom sued YouTube years ago? I've heard that Viacom secretly uploaded their own content onto the site while continuing to complain about it in order to tip the case in their favor.

Then again, I'm pretty sure they were also responsible for the broken copyright system the site has, and Viacom and other companies exploited it multiple times over the years to take down videos they disagree with. - alphadan12
V 4 Comments
16
PETA
People Eating Tasty Animals: Stupid rotten bullies for animals since 1980
Killing animals for no reason while attacking people who kill animals for ANY reason is no smarter than returning a videotape without rewinding it or telling Joan Of Arc that women can't be knights!
Remember when they got onto Nintendo for the Tanooki suit
They support ecoterrorism too. Make of it what you will. - alphadan12
17
LJN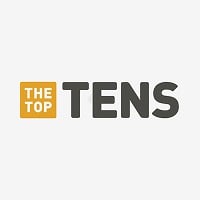 LJN Toys, Limited was an American toy company and video game publisher in operation from 1970 to 1995. It manufactured toy lines and released battery operated water guns and video games based on licensed properties from movies, television shows, and celebrities.
If you're wondering what LJN has to do with so many horrible video games no matter who made or published or developed or designed or programmed said games, check out the Angry Video Game Nerd's color-by-color breakdown of his least favourite rainbow (which is none other than the unholy rainbow stamp of death brought to you by Laughing Joking Numbnuts).
Laughing Joking Numbnuts: Ruining everything to do with video games since 1981
Let's face it, LJN the video game company is a bunch of Laughing Joking Numbnuts who never stop ruining everything to do with video games! Terminator 2, ET, Action 52, Dr. Jekyll & Mr. Hyde, Bill & Ted, Back To The Future, Superman 64, Beetlejuice, Friday The 13th, Nightmare On Elm Street, Little Red Hood, Karate Kid, Roger Rabbit, Dick Tracy, Sonic 06, Sonic R, Sonic Labyrinth, Aquaman Battle For Atlantis, T&C Surf Designs, Gotcha The Sport, Jaws, MK Mythologies, Awesome Possum, Shaq-Fu, the Unholy Triforce, Hotel Mario, Bubsy 3D, Rascal, Dark Castle, Captain Novolin, Radical Rex, Spirit Of Speed 1937... the list goes on and on!
18
NCAA
The dirtiest four-letter word in all of college sports is short for Nazis & Communists Against Athletes.
19
Sony
All they care about is money. They don't make their products any better, they charge more for old products.
THE EMOJI MOVIE! by the ways its pure evil
20
AT&T
Refuses to invest on infrastructure, yet request stupid amounts of money for slow internet. Phone service is slightly better though.
Sells your information
Worst customer service ever. - Rexbrooks
PSearch List
Recommended Lists
Related Lists

Top 10 Video Game Companies Of All Time

Best Companies of All Time
Top Ten Most Evil Video Game Companies

Most Evil-Hearted Fictional Characters of All Time
List StatsUpdated 17 Aug 2017
300 votes
46 listings
4 years, 321 days old

Posts
Error Reporting
See a factual error in these listings? Report it
here
.