Best Monster Jam Trucks
The Top Ten
1
Grave Digger
Grave digger is better than Maxd because he keeps more flow in freestyle and always goes big and is good truck in racing and if you don't believe me than check grave digger freestyle 2012 Jacksonville also Dennis Anderson is the best driver even though he is retired Maxd is ugly Dennis you rocked!
I like Grave Digger and I have a toy of him and the other monster truck is winning but Grave Digger wins.
I have loved Grave Digger since I was a very little girl. I have gone to his very first shows. I have never seen Grave Digger lose a competition even when he has broke down which was only once. I have NEVER been let down by a show. Grave Digger is a legend
My son is only about to be 3yrs old and he's head over heels with monster jam mainly hrave digger his party is gonna be monster jam and I'm getting him his very own grave figger power wheel
2
Maximum Destruction
Max d is the best he is a 11 time champion and has kicked grave diggers ass ever scents he started and has beat grave digger a lot more than grave digger has beat him max the first to do a double back flip and the first to do a front flip and he has jumped 7 monster trucks. Tom meets has kicked Denise Anderson ass for the last 20 years
Hands down the best. He won more world finals, he's the master of saves, he's greats at donuts, he's done the first reverse backflip, first reverse corkscrew, first double backflip (not a consecutive backflip like Mohawk Warrior), he does big air, and every time I've seen him at a show, he goes crazy! Max-D is the best monster truck, and he's WAY better than Grave Digger. Tom Meents = #1 driver.
Puts up a good fight with Grave Digger (best monster truck on Earth. )
I actually went to a show and M Destruction beat Digger by a few points. Only because Digger tipped over. - Alpha101
3
El Toro Loco
Always liked him he has always been my role model and I have always had competitions with my grandpa up between Grave Digger and El Toro and he has usually one for me
This truck is amazing along with it's drivers! El Toro Loco has a "mind of his own" they might say. I am and always will be an El Toro Loco fan!
El toro Loco has been my favorite monster truck since I was seven.
The coolest truck out there especially when the smoke comes out of the nose. He always tears up the field and goes absolutely crazy. - FFDP
4
Blue Thunder
Always the best RIP Ferrell
My son loves blue thunder
Simple name n cool blue monster...
Blue thunder is the best
5
Shock Therapy
Shock Therapy is my favorite monster truck ever! It is so cool and has a GREAT design! This is just my opinion. I love this truck! - skatefan1
I have the toy car
I hate thisguy
6
Grave Digger The Legend
Go grave digger you're the best legend
The best cat it is very cool
We need someone to kill Devil Hills NYC, oh wait the answer is right in our face, the legend of a legend the brother of a legend, GRAVE DIGER THE LEGEND!
The best of the best
7
Tropical Thunder
Tropical Thunder is a really cool monster truck! The design is awesome! I'm a huge fan of Monster Jam and this truck is one of the coolest monster trucks ever! - skatefan1
UH, It looks cool! - spongelover
8
Monster Mutt
My brother and I love monster mutt he has great features love it
You did an excellent kid yesterday, congrats monster mutt Dalmatian hope you do well at world finals
Monster Mutt has awesome features and I think he deserves #1.
He is my favorite
9
New Earth Authority (NEA)
This is on 8th just because it looks cool? God.
10
Bounty Hunter
World finals 20 racing champion!
Bad ass racer and back flips r sick
Best
Work for the team. Best team EVER. WORLD CHAMPIONS BABY!
The Contenders
11
Bigfoot
If there wasn't Bigfoot there would not be monster trucks. (by my 6 year old grandson)
Seeing Big Foot as #15 is a joke! Its #1 period. Bob Chandler's Big Foot Is the pioneer of the whole monster truck movement.
Agree. Bigfoot is the father and king of all Monster Trucks! If not for Bigfoot there would be no Monster Jam. Hell before general public called these giant trucks monster trucks they were simply known as "Bigfoots".
Duh! This is the original Monster Truck. Very decorated and the truck that started it all. How is this not #1?
Bigfoot isn't apart of Monster Jam. This is the top 10 Monster Jam Trucks list - skatefan1
12
Zombie
This truck is awesome and I also have the toy
I like how the truck has big arms on the sides
Zombie is a great monster truck and the best monster truck ever and the driver is super duper duper cold
Zombie is the best truck in the world and looks hilarious
13
Northern Nightmare
Good monster truck my sister loves it!
Brilliant. this man can do anything he is challenged too and he takes monster jam to a new level.
Awesome truck and has one of the best drivers cam McQueen,he is a legend
My favorite truck is only number 14? this is obsured.
14
Madusa
Awesome truck MADUSA rocks
2 time championship winner - spongelover
The flips are badass!
Back flips r cool and pretty good racer
15
Disney XD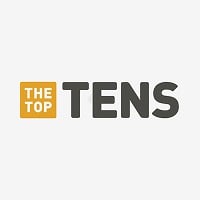 Disney XD is an American digital cable and satellite television channel that is owned by the Disney Channels Worldwide unit of the Disney–ABC Television Group, itself a unit of the Disney Media Networks division of The Walt Disney Company.
My favorite monster truck I love it!
Not a monster truck
Gonna rule the world!
16
Dragon's Breath
This is a inredible and fantastic truck
This website sucks and I'm never getting on it agian!
17
Avenger
The fact that he isn't even in top 5 makes this survey crap. He is one of the most popular trucks in the circuit.
Awesome world finals looks
Really good truck
He should be number 3 he is a 2 time freestyle champion and he is all ways a top contender
19
Dragon
Love Dragon, he is Awesome
Dragon Rocks, The Best
He's awesome
20
Bad News
Awesome truck! Cool looking and powerful.
UM, THE SAME WITH NUMBER 5! - spongelover
21
Mohawk Warrior
I think that mohawk warrior is so awesome and I think that I want it to be in the top 10
It's so cool that it has a Mohawk
Mohawk warrior is awesome
Mowhawks though he is the best and stylish!
22
Lucas Oil Crusader
I love him I have a toy truck of him
Race winning machine baby!
Huge sponsor and great driver
23
Son-Uva Digger
Son uva digger is quite the truck! He's the single greatest in my opinion and he can easily win racing AND freestyle, he's in the top of the double down books.
Yes son uva digger is the best, he is the son of a legend, he even drives the truck of a legend!
He rocks, way better then other grave digger truck.
The best driver around
24
Bulldozer
This is probably the best truck ever in skills, it basically looks like el toro loco except its better at stunts and it doesn't crash or loose its horns.
This truck is not the best in skills
This truck is one of the best El Toro Loco styles out of the red, black, orange, yellow, chrome red and now bage ya dude Bulldozer is one of the best
25
Goldberg
It sucks
Tom Meents Drove This Truck Before Max D And Team Meents This Truck Was For The WCW Wrestler Bill Goldberg - christangrant
26
Razin Kane
A Classic Monster Truck Design for the Modern Monster Truck shows, Love the Blue and White, and it does great stunts.
The white and blue Razin Kane is the best
Razin Kane raised the bar in monster truck competitions
Awesome Truck that stole the show!
27
Equalizer
Best truck of the 90s.
29
King Krunch
One of my favorites, will destroy the beast to achieve applause!
No truck looks better or has a cooler name.
He is awesome!
30
Brutus
Best cyclones and awesome at freestyle
This truck is so awesome
Awesome looking truck
Cool truck available a a ECX RC
31
Higher Education
It is a cool design
32
Nitro Circus
Nitro circus is rubbish at monster jam. Travis Pastrana isent the one for monster jam he's better of doing fmx, rally and other serious sports but he just isent the type of driver for monster jam unfortuantly... No efenss travis if you see this message
Dude really he is the best truck and I love the show.😐
33
Team Hot Wheels Firestorm
This truck is cool
+we love hot wheels
They have a super sick truck
awesome
34
Gunslinger
Should easily be in the top 10 both in the sport and out. One of the best guys you could ever meet, and definitely slays everyone
35
Monster Mutt Dalmatian
Awesome you rock too pup
Idc what y'all say monster mutt's the best monster truck EVER period BIG DOT
Candace Jolly rocks!
This truck is amazing
36
El Diablo
Truck looks awesome
I really like his tounge that goes up and down.
The best car
37
Monster Mutt Rottweiler
Awesome truck named after a awesome dog YEAH
38
Captain's Curse
This monster truck is the greatest I also have the toy
Your comment is meant for pirate's curse
Really cool truck ,Also I have the toy
Best truck ever I also have the toy
39
Reptoid
Always an awesome looking truck
! GRATE MONSTER TRUCK!
Great Driver, Beast Truck. Put together solid runs without tearing up his truck. Put Anderson, Meents, and Hartsock in their places when MJ entered GA or FL.
40
Black Stallion
Very true. Mike Vaters even drove longer than Dennis Anderson!
Best driver in the world next max-D
41 Jurassic Attack
42 Inferno
43
Doomsday
Cool but really weird
Really good truck
44 Maverik Monster Trakker
45
Zombie Hunter
I like that truck so bad that I want the big to truck
I have not herd of zombie hunter
What are you trying to say mate
I'm Cuthbert calculus
46
Pirate's Curse
Son uva stone crusher this dude though amazing design cousin of captain's curse, he is amazing
Fun on path of ditruction
so awesome
47
Crushstation
He is my actual dad like no joke
48
Titan
He is great when he dose not break
Like the world finals designs
49
El Toro Loco (Yellow)
BECKY MCDONOUGH the best monster truck driver in the World and she is a hot Girl monster truck driver to el Toro loco yellow is the best monster truck in the World of monster jam trucks.
BECKY MCDONOUGH IS THE BEST MONSTER TRUCK DRIVER IN THE world OF MONSTER jam she is a hot monster truck driver to EL Toro Loco yellow is the best monster truck in the world
I love her and her car bring her to at least top ten
He is a cool monster jam truck
50
Monster Energy
Monster energy is the best at leap I think he should be number 2"
Damon Bradshaw is the beast does he use monster energy drink for gasoline or what
I think this truck should be 1-3 rank because this monster truck is cool and strong
Love hm drink the drink to
PSearch List