Top Ten Road Bike Brands
Which bikes deliver the best combination of performance, handling, speed, etc.
The Top Ten
1
Giant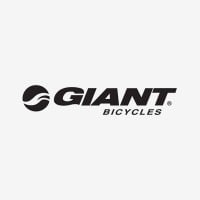 Giant Manufacturing Co. Ltd. is a Taiwanese bicycle manufacturer that is recognized as the world's largest bicycle manufacturer.
I own a Giant Defy advanced 2 (2012 version) with full ultegra and I cannot fault the bike.
Rides, accelerates and handles like bikes costing twice as much. It's a bike that you can easily
Ride all day, so comfortable and smooth just irons out the road in front of you.
Hands down, the most for your money! Giant is OUTSTANDING for ride and technology. Maestro Suspension, OverDrive 2... Did I mention PRICE?!
All the GIANT bikes are really nice, the price of the bike is cheaper of what you take! Really try a GIANT and you will loved!
Just got into cycling. I did a little research before going to the bike shop, but once I road a giant the game was over. Great bike. For a beginner like myself it was affordable, light, and offers everything you need. It was comparable in price to cannondale and others but was superior. I expect to get many miles out of the bike. It is just awesome.
2
Specialized

Specialized Bicycle Components, Inc., more commonly known simply as Specialized, is a major American brand of bicycles and related products.
Just bought this custom bike used for $300 from $900. Amazing quality this is my forever bike!
I own a 2013 Venge Comp, have put well over 5,000 miles on it - a perfect balance between power and comfort and those are two difficult things to balance in a race bike.
Great Bikes at a great value
I ride one and love every aspect of it
3
Cannondale

The Cannondale Bicycle Corporation, is an American division of Canadian conglomerate Dorel Industries that supplies bicycles.
I went from a Specialized city to my 2014 Synapse 105 disk alloy and am convinced that it is the best and most comfortable bike I have ever had. By far the best fit and finish of any alloy. I am on the verge of turning 62 and have never enjoyed riding more then now on my Cannondale. Now my Harley just sits in the garage...
I own a 2013 System six with Ultegra components. It has been a very good bicycle, comfortable ride, fast acceleration. I have now bought me the new System Six with Dura Ace, disk brakes
Aero style bicycle, and it has A very comfortable ride, it is fast. Fast acceleration
I love my 2011 Cannondale cad 10, I got the bike, joined a cycling team, and raced for a season and even completed my first century. Now I have just joined 15 and starting my second season, my coach says that this year I could be one of the best in the state. Thank you Cannondale!
I have a new Cannondale Synapse Carbon 105 11-Speed and love it. Certainly better quality than it's nearest competitors. The paint work is exceptional and the comfort levels are superb. Very happy!
4
Trek

Trek Bicycle Corporation is a major bicycle and cycling product manufacturer and distributor under brand names Trek, Electra Bicycle Company, Gary Fisher, Bontrager, Diamant Bikes, Villiger Bikes and until 2008, LeMond Racing Cycles and Klein.
I have a trek 1.1 and I absolutely love it! It's amazingly light for an aluminum frame it's comfortable on long rides while being a stiff enough frame not to flex when I stand and really dig into the pedals. ( 6 ft 2, and 215 lbs) I paid $769 brand new and this bike rides like some I've tried that were 3 times its price. I love this bike so much I just bought a trek 3500 mountain bike as well to have as my off road bike
I own a Trek 3500, it's of excellent build quality, I've owned it for 2 years and really put it through the paces for around 3000 miles and it's still going strong. I would recommend Trek's bikes to anybody who is hard on the pedals.
GREAT BIKE! I have a duel sport and absolutely love it. Its that go anywhere do anything bike we had as kids.
I own the Wahoo (aluminum frame mountain bike) and Madone 5.2 (carbon fiber road bike) Both are incredibly well built bikes. Since I am now 64, I don't ride hard core any more on the mountain bike but I have put well over 6000 miles on the road bike. Very comfortable, if you get the right saddle, and very powerful and fast. You get what you pay for and these bikes both deliver great quality and durability.
5
Felt
Great features for the price, and good liking bikes too. It's impressive that Felt bikes won 4 stages in the 2013 Tour, and like all the top brands, the R&D trickles down to the lower-priced bikes.
Felt makes bikes of the top quality and often sales them much cheaper than the competition. It does not make economic sense but makes a lot of sense to ride the bike. I have mine endurance road bike and it's a horse for life.
Their AR line is arguably the best looking bike on the road. It's nice that the performance matches the look
Great bike and really good value for money
6
Pinarello
Amazing bike! I've been riding a Pinarello FP for 2 years now and I see no signs of stress on the bike, or the need for an upgrade. It's comfort, lightweight and the is awesome too!
I have a 2004 Prince. I have other bikes but this is the one that gets the most rides and miles. Fab bike.
Pinarello Galileo is my first road bike since I was 16 years old (a few years ago! )
I wouldn't change this for anything, well another Pinarello. Sweet ride comfortable smooth just makes me want to stay in the saddle longer ever ride.
Awesome Bike.
Far away the best road bike
7
Cervelo
I have had a Cervelo since the age of 12, and I can personally tell you that these bikes deliver the fastest most comfortable ride.
Best climbing bikes on the market hands down (R3). So lightweight it feels like you're riding on air!
Great bike with great feel.
These bikes are fast and light weight
8
Fuji
I think Fuji is a very great brand. They make good bikes, they handle great, and they are very cheap for a very great brand like that. I think they are a lot better than most brands.
I think Fuji do some very good bikes, and considering their price bracket being quite affordable across their range, I thin they should be included.
Been looking at a lot of bike brands based on price, looks and history. Fuji is the best dollar you can bet in terms of quality, performance, price and a good history behind it. It is also one of the best looking bikes around
Nice bikes, and since they're not in the top 10, priced well and they try harder.
9
Bianchi
After a long time I have upgraded my road bike to a celeste bianchi impulso 2019 with 105 groupset. Loving the elegance and comfort of my bike. Forever Bianchi for me.
Bianchi has been making road bikes for the longest time as I can remember. I grew up looking at magazines for their bikes, dreaming of one day being able to own one, and cruise around on a proper Italian bike. Bianchi has been making the same great bikes, with the same, hand-crafted quality for 133 years now. Their bikes are made in Italy and designed by people who have an eye for design, innovation, and craftsmanship. Bianchi is number one in the world, and forever, number one in my heart.
The oldest Road bike company still in existence so it must be one of the best. For people who know bike brands other than giant and trek they would agree Bianchi should be in the top ten at least.
Great bikes with industry-leading quality.
10
Scott

I have Spark ultimate, Addict ultimate, Foil premium and Plasma premium kienel edition, every one of these bikes are superior to the competitors and most joyful to ride.
Scott is the best, I buy specialized tarmac but after few months the specialized frame has a crack from the head tube. So I decided to buy a new frame and I bought scott foil and now my scott foil is 2 years and it has very good condition. Salute to the scott bicycles
Scott solace are lovely frames very light and responsive..
I have Scott Solace 2016 and I must say it is one of the most complete bikes that I've had so far, I just enjoy it!
The Newcomers
? YT Industries
? Nukeproof
The Contenders
11
Cervello
I have an S2 for almost a year now. The ride is excellent and smooth and It's a head turner on the road.
It's written on the side of your very expensive bike and yet you still spelled it wrong.
I'm 12 and I'm a keen cyclist. I brought the cervelo s5 road bike and it changed my life in road cycling
The P4 and the P5 are the 2 fastest bikes on the planet; so, by default, cervelo wins.
12
De Rosa
Dope ass gets much attention but costs like 25 k
One of the most beautiful bike ever built
and built from top quality materials, plus the welds are great looking
i previously owned a steel bottechia, I really regret selling it just looking for her nice tubing was a bless
Viva Italian bikes
13
Canyon
World class frames and top of the range groupsets with great value for money
Stiff frames, superior quality price ratio.
Great bike with great value
Perfect bike, perfect price, good precise group
14 Koga
15
Merida
I have one merida the ride lite 93 2013 model, it's very valuable
I have warrior 500 and its good for mountain terrain
The best bike
Merida Big Nine. Thumbs up
16
Raleigh
Hands down one of the best road bikes you can get. Excellent balance and overall road performance.
I have a 1983 Raleigh Zenith - still goes like the clappers 33 years later
I brought a Raleigh Revino 3.0 this year and love it! This bike is very comfortable to ride long distances. I rode 165 miles on a one day bike ride with out any problems.
Very good bike make
17
Orbea
Awesome modern designs from one of the oldest manufactures. Superb lines unmatched by the usual ho hum of the mass production builders - the ride matches any competitor - unique and value for money.
Best finish, excellent shock absorption with minimal flex in carbon range, balanced and extremely stable and unique designs
Lots of art and design made in the frames very unique bike very planned out and made
Best bang for your buck!
18 Litespeed
19
Wilier
My Cento 10 Air is amazing. Fast, light, feels great and looks amazing. Super responsive and always wants to go.
I own a 2014 gtr. This bike is so much bang for the buck. Super light for an intermediate level bike, responsive and wilier design is one of a kind.
I have a wilier road bike I through it off my triple story house and it didn't brake.
My 2012 Wilier Gran Turismo is one of the best bikes I've owned. Looks great but more importantly ride and handling is fantastic..
20
Polygon
I have helios road bike, and I think its very good bike, good quality with reasonable price
Polygon bikes may not be the stiffest or lightest bikes on the planet, but they're still top notch, and they often come in an incredibly competitive prices. Many of their range-topping models come with all the top-tier spec (Dura-Ace Di2, etc) at a fraction of other companies'.
Own a heist 2.0 2015 edition and loving every moment with it!
I have c20 for endurance is really awesome!
21
BMC
Well, you will see in Tour de France, at the front group. I have a Team machine SLR02, nothing to describe, just amazing
I just got a team machine slr02, best bike in its price range, by far!
Team machine is the best for the best price
Belongs in the top 5 of this list.
22
Cube
Simple, robust and precision-made bicycles. German quality, reasonable price and nice painting job.
Good quality for an affordable price
23 Scattante
24
Lapierre
Affordable price with high performance
25
Colnago
Design, build quality and ride quality all are assumed without discussion. It is the intangible quality of a hand built Italian beauty that makes these bikes so amazing. I've ridden many different road bikes and nothing is quite like a lugged carbon Colnago frame. If you will only have one bike in your life, make it a Colnago. The best!
I have a master, it is incredible when I ride it everywhere. Somehow, I dare not to ride outside when it is raining.
Colnago obviously makes the best bike in the world. The c60. Why it's so far down on the list is beyond me.
Holy grail in cycling, doesn't get any better, worth every cent!
PSearch List