Most Underrated Green Day Songs
The Top Ten
1
Whatsername

As a person who relates to the main character in this series of songs feeling-wise, this is definitely an extremely inspiring piece of underrated work by Green Day.
How can you not like this? So many emotions!
Thank you!
Probably the best Song on American Idiot. First time I heard it I was moved to tears. Had some things going on at the time that the song reminded me of. This one song justifies me buying that album.
V 8 Comments
2
Redundant

One of my favourites off Nimrod. This is Underrated...yeah it's more poppier but it's an awesome song. The songs subject matter is Billie Joe's handling of his once deteriorating marriage, eventually things got better but at this time he was helpless. Great song!
Best song on Nimrod in my opinion, and is a beautiful telling of relationships nowadays, there sad downfalls, and how they're the same thing over and over again. For sure deserves more attention!
One of my favorites
Definitely one of if not the best green day song
V 2 Comments
3
Macy's Day Parade

This definitely takes the cake. It's a great song with acoustic elements and it's on the sad side, but it still is amazing. Tremendously underrated single.
Most under appreciated songs on one of their underappreciated albums. Looking back the album was a good change.
My favourite Green Day song of all time. One of the first songs that ever made me cry.
Nostalgia of teen days
V 1 Comment
4
Murder City

Sound like an alternative song, kinda like a Muse song, it's great
Awesome song...underrated by far
Yes! Last of the American Girls and this are BRILLIANT! Desperate, but not hopeless! Me likey very muchy :D
5
Give Me Novacaine

Although I agree with the majority of the votes what I don't understand is why this song isn't higher on the list. There's something so beautiful and soothing about this song; with the way billies vocals sound accompanied by a steady drumbeat and acoustic guitar, which eventually gives way to a build up. From the surface this song may seem to be about drugs but it think it actually represents intense emotional pain that's so overwhelming you just want it to go numb. Therefore the drugs are partly used as symbolism. This is one of my favorite songs off American Idiot and among the most underrated, despite being from the bands most ambitious album throughout their career.
I've been looking for this song at the top of the polls. Literally, my favorite green day song. Gives me pretty good vibes. Maybe even "good vibrations"
Another pretty song I think is just under appreciated.
Whatsername is wonderful, but Novacaine is otherworldly!
V 1 Comment
6
American Eulogy: Mass Hysteria / Modern World

Honestly my favorite song from this album it's got such awesome energy and I love the key change and the end where the two parts come together and it's an awesome second to last song - uofmfan1221
I love the whole album! I think all of its songs are waayy underrated (except for 21 guns and know your enemy of course)
This entire album is underrated. In my opinion 21CB > AI
7
Letterbomb

Love this song
This and whatsername are the most underrated great songs on AI. Letterbomb would have been way more popular if it didn't share a track with the sub-par "Extraordinary Girl" but this really has a good message "It's not over till you're underground, it's not over before it's too late! " In my opinion better than homecoming, but not quite as underrated as say murder city or whatsername.
The fact that in the American Idiot lyric booklet thing that acts as a cover for the cd, this song is written as a letter is amazing. The bit about how "you're not the Jesus of Suburbia" and "the St. Jimmy is a figment of your father's rage and your mother's love" is awesome in the context of the story that they tried telling in the rock opera. Best part is the end where "She said 'I can't take this place, I'm leaving it behind.'' It just sounds awesome all around and it sucks that it is in the shadow of songs like AI, Holiday, Boulevard, and Wake Me Up When September Ends...
Letterbomb ist the best Green Day song
V 7 Comments
8
Homecoming

This is epic. The song is a 9 minute combination of wonderful chords and acts as the last part of the album (I feel Whatsername is the epilogue, and American Idiot is the prologue). It gives a Christmas night setting with violence, tragedy, comedy, hatred, jealousy, insanity, boredom and a sense of coming clean! (Violence/tragedy - Death of St Jimmy, Comedy - East 12th Street, Boredom/Hatred - Nobody Likes You, Jealousy - Rock And Roll Girlfriend, Insanity/Coming Clean - We're Coming Home Again in that order)
It's mind blowing that Billie Joe, as an underrated songwriter was able to incorporate main elements of punk into a pop/punk mainstream epic song!
If Green Day would only play it in concert more... it's like they gave up on it because they didn't get enough audience response on their first tour of American Idiot. This song gets up in the grill of the greatest works by The Who, Bruce Springsteen Band, The Clash, and even Buddy Holly.
Brilliant, absolutely brilliant stuff from Green Day. Its everything that they do best, in a brilliant, compressed package.
I love this song. So many changes
V 3 Comments
9
Outlaws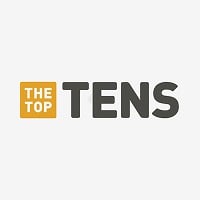 10
Baby Eyes

The Newcomers
?
Angel Blue

?
Brat

The Contenders
11
The Static Age

12
She's a Rebel

One of the greatest songs ever
13
No One Knows

I love this song. It's so unlike many of their other songs but it's so good. And this is before Dookie! - Pony
This song is too brilliant
One of their best songs
This song have a dark passion that it's so special, also has a catching bassline, even better than longview 10/10
V 1 Comment
14
In the End
This, Holden, Having a Blast, FOD, and their cover of My Generation where my final choices, but this song is so overlooked it sickens me
15
Viva la Gloria

16
Ha Ha You're Dead

Very true. This is very underrated
Ill be laughing if this doesn't get to number 1
17
Blood, Sex, and Booze

18
Worry Rock

The best song
19
Holiday

No way near underrating. - zxm
You mean deadbeat holiday.
One of the most epic Green Day songs of all time. Simple chords, yet an amazing song.
This isn't underrated. Deadbeat Holiday is - Ilikefishsticks
V 1 Comment
20
East Jesus Nowhere

21
Castaway

One of the catchiest Green Day songs ever! - Pony
In my opinion, the must underrated Green Day song from warning, it's amazing but underrated, like the panic song from insomniac
Catchy bassline. Very underrated. I think that Warning is generally the most underrated album.
22
2000 Light Years Away

23
Fell for You

24
Panic Song

So underrated, yet I think it's one of their best songs. The instrumental intro can be boring, but once Billie starts singing, it's amazing.
In my opinion better than geek stink breath or jaded, the intro can be boring, but from the minute 1:58 it turns a master piece from insomniac
25
King for a Day

Lyrically amazing. In my opinion, it defines nimrod as an album with its alternative style and use of other instruments like the saxophone
So underrated its amazing! :-)
26
Restless Heart Syndrome

This is one of the best Green Day songs, feels so good to hear. Reminds me a Bond theme... and just a very few people know it. I know Green Day fans who didn't know this one. In my opinion, this is the most underrated Green Day song, absolutly.
Not very many of these songs are underrated. Redundant was a single, Macy's Day Parade is on Superhits. This is stuck in the middle of 21CB, but is a purely wonderful song. The only songs on the album that are better are Viva la Gloria and 21 Guns, one is only slightly underrated and the other is the most popular from the album. The silent piano beginning, and at the solo, the song explodes. Perfect.
This song is genius. It's almost like a complete mental breakdown. It seems like a sequel to Boulevard of Broken Dreams in a way. Which makes it even more brilliant!
This is my favorite song on 21st Century Breakdown. Next to another underrated song: Horseshoes and Handgrenades - Boi
27
Hold On

28
16

16 is underrated
86 is underrated
80 is underrated
I'm starting to notice acre curing theme
29
When It's Time

Should have been in the American Idiot album :/
This is my all time favorite Green Day song💚
30
Horseshoes and Handgrenades

Such a fast pace, energetic song. Love this song.
31
Deadbeat Holiday

Great song, should be higher
32
She

Not many things bug me more than hearing Basket Case without being followed by She. Just a fast energetic song
Short, sweet, catchy chorus fast paced even Billie joe said this is his favorite some he wrote truly and underrated classic
Listen to Green Day right now and this is so sad this song was even released as a single or no video
33
Lady Cobra

Should be at least in the top ten - Boi
34
Scattered

A truely emotional song that doesn't have to slow down the tempo to show how sad the story and melody actually is.
Top 5 Green Day song of all time for me... saw them perform this live and it is one of my favorites. Nimrod is my favorite album by Green Day because they created a sentimental version of punk that's still rock. Very cool what they did with this album
35
Last Night On Earth

Yes yes yes yes yes yes yes yes! So god yet so underrated
I looked for the name of this song for a long time. I'm so happy I found it. - shawnmccaul22
This song is heaven, I love it so much, it holds a lot of emotions...most beautiful love song ever...i mean
My beaten heart belongs to you...i walk for miles 'till I found you <3 can't dislike it
36
Misery

I really love this one
Listen to this damn song and tell me you don't love it like your own mother
Dude- this song is absolutely one of GD's best songs! I cannot believe it's 33 on this list, it should definitely be in the top ten. But ya know... She's a Rebel is up there and that song is totally not super repetative and irritating. This song tells a story, a story so true to the bay, so pure to the core. This will always be my favorite GD song. It is sooo (and I hate using this word) underrated.
Great one
37
Last of the American Girls

I mean, it was a flop single, but there were better songs to close of the 21st Century Breakdown era. Still, underrated song. - ProPanda
38
Stuck with Me

How was this NOT on the list already? This song is extremely underrated! It was WAY overshadowed by Dookie considering some of the singles came out late, but that is NO excuse for this masterpiece.
Insomniac didn't get any attention when it released, every song from Insomniac should be in this list.
39
Are We the Waiting

My favorite song by them (barring Holiday and WMUWSE) - ProPanda
40
Pulling Teeth

Not really that underrated, seeing as its on nearly every deep cut/ underrated list. A good song nonetheless
41
The Grouch

Best song on Nimrod, deserves more attention, incredibly catchy and all together a great song!
In my top 5 Green Day songs of all time. Hilarious.
True punk song.
42
St. Jimmy

My favorite Green Day song of all time.
I love this song
43
Prosthetic Head

Great Song. Seems like almost every song from Nimrod and Warning could be on this list.
Definitely one of the best but criminally overlooked songs by Green Day
So criminally underrated it's synthetic
That's pathetic


That was my crappy attempt at green day humor
44
Armatage Shanks

Seems like this song never gets any love. One of the best opening tracks; up there with Burnout and Nice Guys Finish Last
My favorite song of this album. Absolutely love it
45
Sex, Drugs & Violence

46
Disappearing Boy

47 Dirty Rotten Bastards
48
Welcome to Paradise

This is not underrated
This song shouldn't be on here. It's not underrated.
Awesome, one of my favorite Green Day songs. But there is no way in hell this song is underrated.
49
Who Wrote Holden Caulfield?

Totally underrated and is the best on kerplunk
50 Sassafras Roots
PSearch List
Related Lists

Top 10 Most Punk Green Day Songs

Most Catchy Green Day Songs

Most Energetic Green Day Songs

Most Beautiful Green Day Songs
List Stats
700 votes
106 listings
7 years, 250 days old

Top Remixes (10)

1. Outlaws
2. Baby Eyes
3. The Static Age
Lanturnizer6

1. Whatsername
2. Macy's Day Parade
3. Letterbomb
Whatsername

1. American Eulogy: Mass Hysteria / Modern World
2. 2000 Light Years Away
3. Murder City
ONHOLIDAY
View All 10
Error Reporting
See a factual error in these listings? Report it
here
.