Top Ten Characters in the Music Man
Meredith Willson's "The Music Man" is full of very likable characters and here you can vote for your favorite!

The Top Ten

1 Harold Hill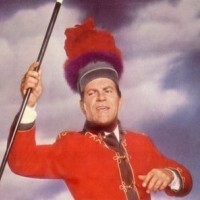 A charming con-man who arrives in River City, Iowa and tries to convince the townspeople to put their funds into a boy's marching band despite having no musical training and no intention of actually giving lessons. He finds himself falling in love with the local librarian, Marian Paroo, and tries throughout the play to win her over while at the same time trying not to get caught in his scheme.
2
Marian Paroo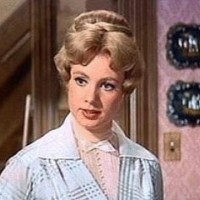 A librarian who is also a trained musician, Marian, like everyone else, sees Harold as a fraud, but as the play progresses, she finds herself falling in love with him and sees him as genuine. She is the object of slander amongst the town's women for an affair she supposedly had and her defense of "dirty books."
3
Mayor George Shinn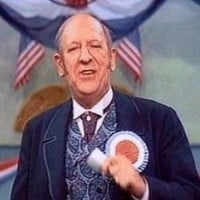 The blustering, pompous mayor of River City who takes himself seriously and is highly skeptical of Harold Hill. He is very protective of his daughter, Zaneeta, and is set on exposing Harold for the con-man he truly is.
4
Marcellus Washburn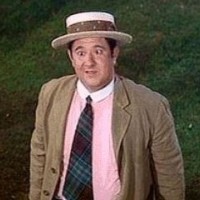 An old friend of Harold Hill who works in River City and becomes close friends again when Harold arrives in town. He tries to help Harold in his pursuit to get funds for a boy's marching band. He is a comical character whose big moment in the play is his performance of the song "Shipoopi."
5
Mrs. Paroo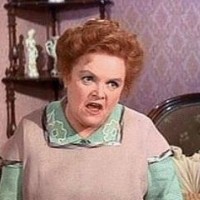 A sweet Irish widow who is the mother of Marian and Winthrop and wants the best for each of them. She tries to help Marian by giving her advice on how to find a man and wants Winthrop to overcome his social anxiety. She doesn't have a lot of singing, but she is still a likable and charming character as well as a great mother.
6
Eulalie Mackecknie Shinn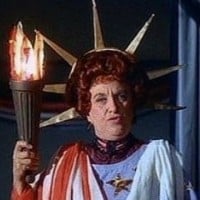 The mayor's controlling wife, Eulalie is a comic character who takes herself very seriously. She knows everyone in town and is a snooty gossiper, participating in the song "Pickalittle (Talk-a-Little), a song in which the town's ladies gossip about Marian to Harold.
7
Winthrop Paroo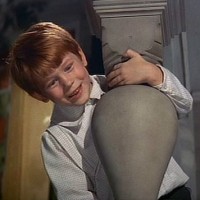 Marian's 10 year-old brother who has a lisp that deeply embarrasses him and therefore doesn't speak much. Harold Hill helps him overcome his lisp and spark some confidence in him, and by the end of the play, he does a lot of talking. In the film adaptation of the musical, he is portrayed by a young Ron Howard.
8
Charlie Cowell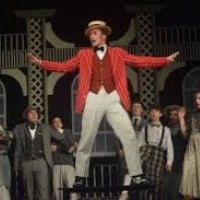 A traveling salesman who exposes Harold to the town as a fraud and sets himself up to be seen as a hero. He flirts with Marian, kisses her, and tells her that Harold has a girl in every county in Illinois. She eventually disregards everything he told her and chooses to believe Harold.
9
Tommy Djilas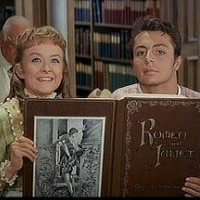 A handsome, rowdy teenager who falls for the mayor's daughter, Zaneeta, and is encouraged by Harold Hill to secretly date her. By the end of the musical, he becomes the assistant leader of the boy's band.
10
Jacey Squires
Jacey Squires is part of a group of bickering school board members that are led by Mayor Shinn to get Harold's credentials. Harold distracts the board members by teaching them to sing in a Barbershop Quartet and the four become good friends.
BAdd New Item