Oscar Winners Who Sucked in Other Movies
Dancedom
The Top Ten
1
Halle Berry - Catwoman
I wouldn't say that she sucked (as she was perfectly fine in the film, in more ways than one), but rather the garbage script, story and utter stupidity throughout sucked badly, too the point where Berry went from being an Oscar winner to having a dead career which to this day has yet to see a comeback. - Mrveteran
2
Cuba Gooding Jr. - Snow Dogs (2002)
The movie sucked, not him. - RobertWisdom
3 Al Pacino - Jack and Jill
4 Natalie Portman - Star Wars Episode III: Revenge of the Sith
5
Robert De Niro - Dirty Grandpa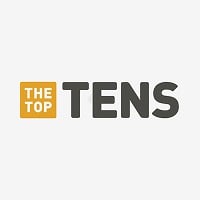 Robert Anthony De Niro Jr. is an American actor, producer, and director. De Niro was cast as the young Vito Corleone in the 1974 film The Godfather Part II, for which he won the Academy Award for Best Supporting Actor.
Do we even need to detail why he sucks in this movie? It's called Dirty Grandpa for Christ's sake! - Mrveteran
6
Christoph Waltz - The Green Hornet
One of the best actors working currently in yet another project which sidelines him to a boring villain role. - Mrveteran
7 Whoopi Goldberg - Theodore Rex
8
Nicolas Cage - The Wicker Man
He sucks anyway. - RobertWisdom
He just sucks
9
Forest Whitaker - Battlefield Earth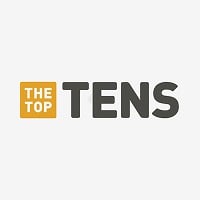 Forest Steven Whitaker III is an American actor, producer and director who has earned a reputation for intensive character study work for films such as Bird, The Crying Game, Platoon, Ghost Dog: The Way of the Samurai, The Great Debaters, The Butler and Arrival.He has also appeared in blockbusters such ...read more.
Ironically enough, the only person to bounce back from Battlefield Earth, unlike most of his co-stars. (coughs**John Trovolta**coughs) - Mrveteran
10 Jon Voight - Superbabies: Baby Geniuses 2
The Contenders
11 Eddie Redmayne - Jupiter Ascending
12 Gwyneth Paltrow - Mortdecai
13 Julianne Moore - Seventh Son
14 Jeff Bridges - R.I.P.D.
15
Roberto Benigni - Pinocchio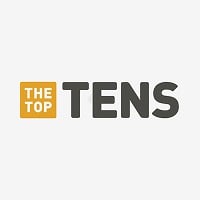 Roberto Remigio Benigni, Cavaliere di Gran Croce OMRI is an Italian actor, comedian, screenwriter and director.
16
Jeremy Irons - Dungeons and Dragons

17 Charlize Theron - Aeon Flux
18
Adrien Brody - Inappropriate Comedy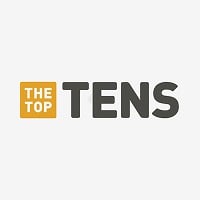 19 Jamie Foxx - Stealth
20 Nicole Kidman - Bewitched
21 Diane Keaton - Because I Said So
22 Tom Hanks - The Bonfire of the Vanities
23 Dustin Hoffman - Sphere
24 Angelina Jolie - Alexander
25 Anthony Hopkins - Bad Company
26 Ben Kingsley - Bloodrayne
27 Jessica Lange - Hush
28
Sally Field - Eye for an Eye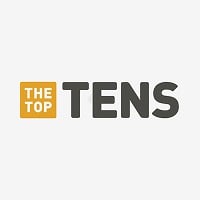 Sally Margaret Field is an American actress and director. Field began her career on television, starring on the sitcoms Gidget, The Flying Nun, and The Girl with Something Extra.
29 Susan Sarandon - Tammy
30
Tim Robbins - Howard the Duck

31 Louise Fletcher - Exorcist II: The Heretic
32 Laurence Olivier - Inchon
33 Kevin Kline - Wild Wild West
34 William Hurt - Lost in Space
35
Marlon Brando - The Island of Dr. Moreau

36 Robin Williams - Old Dogs
37 Morgan Freeman - Dreamcatcher
38
Michael Caine - Jaws: The Revenge

39
Faye Dunaway - Supergirl

40 Shirley Maclaine - Cannonball Run II
41 Jennifer Lawrence - House at the End of the Street
42 Robert Duvall - Newsies
43 Sean Connery - The Avengers (1998)
44
Hilary Swank - The Reaping

45 Jack Nicholson - Man Trouble
46 Julia Roberts - Mary Reilly
47 Kevin Spacey - Nine Lives
48
Marion Cotillard - Assassin's Creed

49 Russell Crowe - Winter's Tale
50
Jennifer Connelly - Dark Water

PSearch List
Related Lists

Best Picture Oscar Winners That Didn't Deserve It

Most Undeserving Best Picture Oscar Winners

Top Ten Best Picture Oscar Winners
Best African-American Oscar Winners
List Stats
66 listings
2 years, 111 days old

Top Remixes
1. Halle Berry - Catwoman
2. Cuba Gooding Jr. - Snow Dogs (2002)
3. Al Pacino - Jack and Jill
Dancedom
Error Reporting
See a factual error in these listings? Report it
here
.