Top Ten Most Pointless Star Wars Characters
CaptainComedy17
The Contenders: Page 3
41
Mace Windu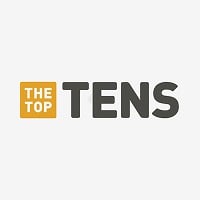 Mace Windu is a fictional character in the Star Wars universe, portrayed by actor Samuel L. Jackson in the prequel films.
Why is mace windu here he is one of my favorite characters he is one of the leaders of the Jedi and he even defeat emperor Palpatine until Anakin came.
How is Mace Windu pointless he almost killed Darth Sidious.
He has A PURPLE lightsaber nothing is better than that
Samuel Jackson did a great job with windu - Charmedyeti
V 3 Comments
42
Ton Ton
Why did they just ride them everywhere whereas a ship would have got there faster and wouldn't die in the cold, and it's equipped with weapons that a ton ton would look stupid with.
OK, I'm starting to sound like a crazy nerd. I may be a part nerd, but not a crazy one, so I'll just stop talking. - PositronWildhawk
I actually wondered this myself... but I assume Mr Lucas wanted to incorporate the guts spewing out and crawling inside for warmth effect.
Makes jar jar look like badass
A dead one saved LUKE'S LIFE, AND YOU ARE SAYING THAT IS POINTLESS - Charmedyeti
Its spelt tauntan and is one word
43
Fode and Beed
What was the point of adding two heads to a character?
V 1 Comment
44
Qui-Gon Jinn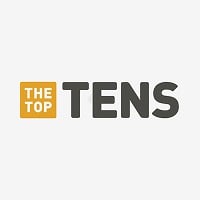 Qui-Gon Jinn is a fictional character in the Star Wars saga, portrayed by Liam Neeson and is one of the main protagonists in the 1999 film Star Wars: Episode I – The Phantom Menace.
He's like the real obi wan all he did could have been done by obi wan
He trained obiwan so that he was experienced enough to train anakin when he was killed
V 1 Comment
45
Admiral Raddus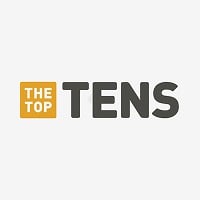 Ripoff of ackbar but less funny - VideoGamefan5
46
Oola
Jabba's slave dancer, get eaten by rancor immediately
Shows that Jamba just likes to screw with people
Bo - Charmedyeti
She's hot AF yum.
47
Sy Snootles
The ugly frog dancer of jabba's gets up in you face hate her so pointless totally my vote. People vote for her
Who cares? She is TOTALLY pointless.

Plus, she's ugly
A very pointless character - Charmedyeti
Creepy AF. I cried when I seen her when I was little watching this.
48
Captain Phasma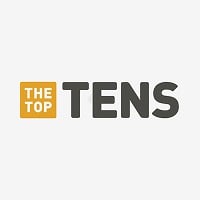 Captain Phasma is a fictional character in the Star Wars franchise, portrayed by Gwendoline Christie. Introduced in Star Wars: The Force Awakens, the first film in the Star Wars sequel trilogy, Phasma is the commander of the First Order's force of stormtroopers.
During Episode VII: The Force Awakens she barely appeared in scenes (probably less than 2% of the movie), she never did anything with the plot other than cowardly disabling the shields. They tried to make a Boba Fett character like in previous movies but utterly failed. I hope she gets more focus in Episode VIII.
There is literally no need for her and all the promotion for her acted as if she was a major character but she was just like Boba Fett; a completely pointless piece of merchandise. I mean why does everyone like these characters that have no point to the story what so ever!
She's dead. Idiots.
I hate her so much - Charmedyeti
49
Princess Leia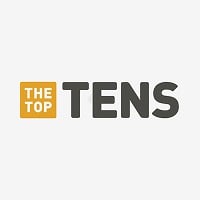 Princess Leia Organa, later known as General Leia Organa, is a fictional character in the Star Wars franchise, portrayed in films by Carrie Fisher.
Carrie Fisher, you did nothing to deserve to die at all, did you?
Why did you have to die? - shawnmccaul22
Carrie Fisher died - Charmedyeti
50
Grand Moff Tarkin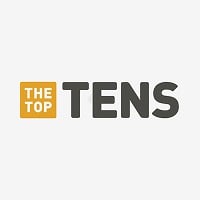 Grand Moff Wilhuff Tarkin is a fictional character in the Star Wars universe. Tarkin was Governor of the Outer Rim territories, and eventually earned the rank of Grand Moff in the Galactic Empire. Tarkin was also in charge of the production of the Death Star. Tarkin is killed when the Death Star is ...read more.
What villain is able to blow up a whole planet with the snap of his fingers? What admiral is the only admiral that can tell Darth Vader what to do? All these questions answer to the name of Grand Moff Tarkin. He was very useful in the saga and was able to pipe down the mighty Darth Vader.
I hate him because in star wars the clone wars he puts ahsoka in jail and Nader kicked out the Jedi order

And in the new hope movie I'm glad he died
51
R5-D4
It just blows up right after luke buys him
This is so c3po gets a chance to persuade Luke to buy r2d2. Sure it could have happened different but in that sense he was important.
52
Yaddle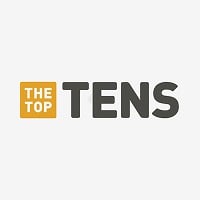 We never see her do anything at ALL in the movies. She just sits in the council room.
Most unneeded character
Why can't we know what Yoda's species is? - Charmedyeti
53
Count Dooku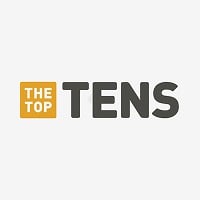 This guy is the reason Anakin had a robotic arm, which is the reason vader had one, which is one of the reasons why luke didn't kill vader when he had the chance. case closed.
What the H! Why is he on this list? I totally thought that he was one awesome villain. He was the leader of the droid army and the Separatist. In episode 2 he defeated Obi Wan and Anakin and also managed to hold his own against Yoda... Besides, what other villain can pull off the curved lightsaber hilt?
Terrible villain, I hated him so much. They should have just made Darth Maul the villain for the prequels.
I wish people will quit hating Dooku.
V 3 Comments
54 Shmi Skywalker
55
Max Rebo
Look I do like his music and blue elephant things but all he does is play music. - mjcw64
56
Han Solo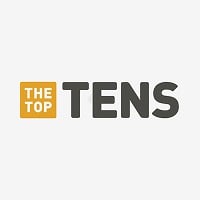 Han Solo is a fictional character in the Star Wars franchise, portrayed in films by Harrison Ford. In the original film trilogy, Han and his co-pilot, Chewbacca, become involved in the Rebel Alliance which opposes the Galactic Empire.
How is he pointless?
Wait how is he on this list?
I don't know why he's here. It's very stupid. But even worse, Luke is on the list.
Whoever put this here just did it to troll people
V 10 Comments
57
Nien Nunb
Nien numb was the arms dealer to the rebel army
Without him the Rebels wouldn't have ammunition or guns
He also co piloted the millennium falcon along with lando which leads to destroying the death star
V 1 Comment
58 Nightsister Charal
59 Wald
60 Fozec
PSearch List
Recommended Lists
Related Lists

Top Ten Star Wars Characters

Favorite Star Wars Characters

Top Ten Star Wars Prequel Trilogy Characters

Top Ten Greatest Star Wars Characters

Top Ten Original Trilogy Star Wars Characters
List Stats
1,000 votes
120 listings
8 years, 117 days old

Top Remixes (11)

1. Greedo
2. TC-14
3. TC-38

jareddike

1. Jabba the Hutt
2. Boss Nass
3. Orson Krennic

VideoGamefan5

1. Boba Fett
2. Darth Maul
3. Boss Nass

rachaelg
View All 11
Posts
Error Reporting
See a factual error in these listings? Report it
here
.