Top 10 Greatest Traditional Pop Artists
Traditional pop is Western pop music that generally pre-dates the arrival of rock and roll in the mid-1950s. This genre of music was at the top of it's popularity during the Mid-1940s to mid-1950s and declined in the 1960s. The songs made by the singers and composers of that era are considered part of the Great American Songbook, which is not a book, but a loosely defined canon of significant early-20th-century American jazz standards, popular songs, and show tunes. With the history lesson out of the way, let's see which of the artists of the time are the greatest to ever do it.

The Top Ten

1 Frank Sinatra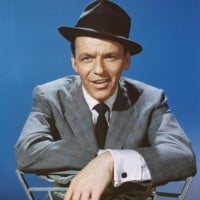 Francis Albert "Frank" Sinatra (December 12, 1915 – May 14, 1998) was an American singer, actor, and producer who was one of the most popular and influential musical artists of the 20th century. He is one of the best-selling music artists of all time, having sold more than 150 million records worldwide.
Frank Sinatra was, and still is, considered one of the greatest singers of all time. In the 1940s and 1950s, he had a remarkable catalog of hit songs and albums. He influenced and changed the music industry in many ways most notably by pioneering concept albums and by forming his own record label, Reprise, in 1960. He even became an actor later in his career. This man redefined what it meant to be a singer and paved the way for future artists to become stars. Some of his best songs are: "My Way", "New York, New York" and "Fly Me to the Moon".
I bet he is the most famous one. His singing is absolutely fantastic. I have a soft spot for jazz. He made some relaxing songs.
2
Nat King Cole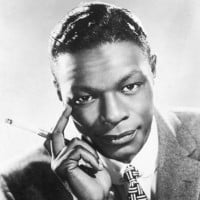 Nathaniel Adams Coles, known professionally as Nat King Cole, was an American singer who first came to prominence as a leading jazz pianist.
Nat King Cole recorded over 100 songs that became hits on the pop charts
and sold more than 50 million records, pushed jazz piano in a new direction and paved the way for later generations of performers. He is best known for singles like "The Christmas Song," "Mona Lisa" and "Nature Boy" and he is most easily recognized by his soft baritone voice. In 1956, he became the first African American performer to host a variety TV series.
3
Vera Lynn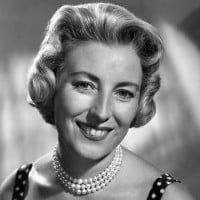 Vera Lynn was an English singer and entertainer whose musical recordings and performances were very popular during World War II. She is
honorifically known as the "Forces' Sweetheart" as her music was very popular among the soldiers. You can say she was a national heroine She even gave outdoor concerts to British soldiers in Egypt, India and Burma during the war as part of the Entertainments National Service Association. Her most popular songs include "We'll Meet Again", "There'll Always be an England", "It Hurts to Say Goodbye" and "The White Cliffs of Dover", the last of wish she sang in an underground railway station in London while London was being bombed. She sang the song to raise England's spirits.
4
Patti Page
Patti Page was the top-charting female vocalist and best-selling female artist of the 1950s, selling over 100 million records during a six-decade-long career. She signed with Mercury Records in 1947 and became their most successful female artist. Many of her singles were hits and made millions, her first one being "With My Eyes Wide Open, I'm Dreaming".
5
Bing Crosby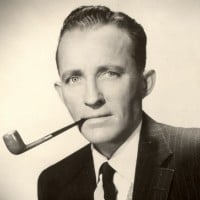 Harry Lillis "Bing" Crosby, Jr. was an American singer and actor. Crosby's trademark warm bass-baritone voice made him one of the most popular recording artists of the pre rock and roll era.
Bing Crosby was one of the most popular and influential musical artists of the 20th century, not just in America, but worldwide. He is considered the first multimedia star. From 1926 to 1977, he was a leader in record sales, radio ratings, and motion picture grosses, braking many records along the way. One of his most popular songs is "White Christmas" which was originally made by Irving Berlin.
I remember hearing a claim that at some point approximately half of radio music in the US consisted of Bing Crosby's recordings. I hope it's not true to be honest though. I don't really have anything against his music but that would be so boring if half of the music you heard was by just 1 person.
6
Tony Bennett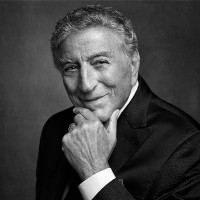 Anthony Dominick Benedetto, known professionally as Tony Bennett, is a retired American singer of traditional pop standards, big band, and show tunes.
Tony Bennett has a decorated music career to say the least, having won a total of 19 Grammy Awards. He is known for his smooth voice and interpretive abilities with songs in a variety of genres. "I Left My Heart in San Francisco", "The Shadow of Your Smile" and "Stranger in Paradise". Bennett has even performed duets alongside Lady Gaga.
7
Dean Martin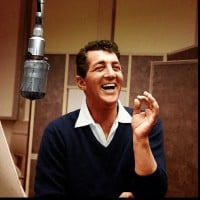 Dean Martin was an American singer, actor, comedian, and producer. One of the most popular and enduring American entertainers of the mid-20th century, Martin was nicknamed the "King of Cool" for his seemingly effortless charisma and self-assurance.
Before being an actor and comedian, Dean Martin was a singer. Nicknamed "The King of Cool", he made his breakthrough alongside fellow comedian Jerry Lewis in 1946 and was part of the Rat Pack with other famous entertainers. As a singer, Martin copied the styles of Harry Mills, Bing Crosby, and Perry Como until he developed his own. In 1964, he recorded his blockbuster hit, "Everybody Loves Somebody," which beat the Beatles to become the No. 1 hit in America for one week. Other popular songs include "That's Amore" and "Ain't That A Kick In The Head".
8
Barbra Streisand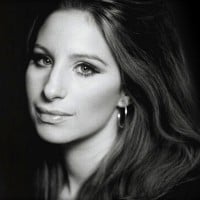 Barbara Joan Streisand, known professionally as Barbra Streisand, is an American singer, songwriter, actress, and filmmaker.
I wonder if you could say Barbra was similar to Bruno Mars in consistently making music in an older style than the era she performed in.

As for traditional pop in general to be honest I think I respect it more than I like it. For whatever reason the singing style of these artists just doesn't affect me emotionally the way many others do and I struggle with telling many of them apart (probably that's partly because I don't listen to it much).

On the other hand I would venture a guess that on a purely technical level this era had better vocalists than any other particularly given a lack of "weak vocalists" that frequently got popular in succeeding decades.
Barbra Streisand started her music career singing in nightclubs Broadway theaters in the early 1960s, at a time where the genre of traditional pop was about to decline. Her debut album, "The Barbra Streisand Album" from 1963, won the Grammy Award for Album of the Year. In her music career, Streisand has topped the US Billboard 200 chart with 11 albums, a record for women in the music industry. She also achieved five number-one singles on the US Billboard Hot 100: "The Way We Were", "Evergreen", "You Don't Bring Me Flowers", "No More Tears (Enough Is Enough)" and "Woman in Love".
9
Doris Day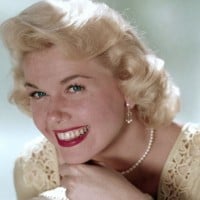 Doris Day, born Doris Mary Ann Kappelhoff (April 3, 1922 - May 13, 2019) was an American actress, singer, and animal welfare activist. She is best known for films like Pillow Talk, Calamity Jane, etc.
In her career, Doris Day earned herself three Grammy Hall of Fame Awards in 1998, 1999 and 2012 which she received for her recordings of "Sentimental Journey", "Secret Love", and "Que Sera, Sera", and was awarded a Golden Globe Lifetime Achievement Award in 1989. While she is one of the top box-office stars of all time, Day didn't receive much critical recognition for her work until well into her retirement. Her life during and after fame wasn't exactly easy as after her husband's death in 1968, she learned that he had spent close to 20 million dollars, all money she had earned herself, leaving her a half a million dollars in debt.
10
Peggy Lee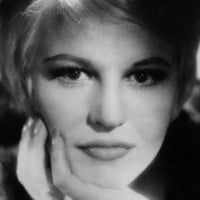 Peggy Lee was an American jazz and popular music singer, songwriter, composer and actress, in a career spanning six decades.
Peggy Lee is hailed as the first successful female singer-songwriter in American popular music. Her lyrics are described as brazen and sensuous. Among are many achievements are: 13 Grammy Award nominations, a Grammy win in 1969, and a Lifetime Achievement Award in 1995. Lee even provided speaking and singing voices for several characters in the Disney movie Lady and the Tramp (1955). Her most popular songs include "Somebody Else Is Taking My Place", "Why Don't You Do Right?", "Fever" and "Mañana".
The Contenders
11
Shirley Bassey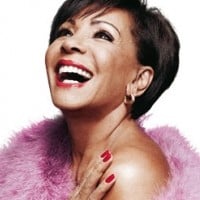 Dame Shirley Veronica Bassey is a Welsh singer whose career began in the mid-1950s, best known both for her powerful voice and for recording the theme songs to the James Bond films Goldfinger, Diamonds Are Forever, and Moonraker.
12
Bobby Darin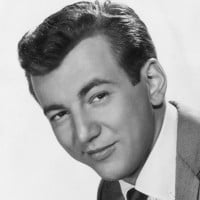 13
Judy Garland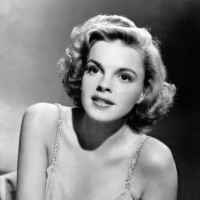 Judy Garland, born Frances Ethel Gumm (June 10, 1922 – June 22, 1969) was an American singer, actress, and vaudevillian. The American Film Institute named her 8th greatest female star of classic American cinema. She's also the mother of actress and singer Liza Minnelli.
14
Rosemary Clooney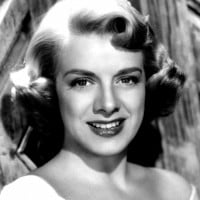 15
Perry Como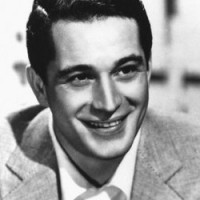 Pierino Ronald "Perry" Como was an American singer and television personality. During a career spanning more than half a century he recorded exclusively for the RCA Victor label after signing with it in 1943.
16
Connie Francis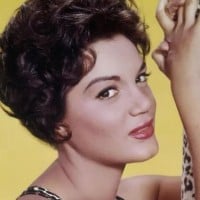 17
Al Jolson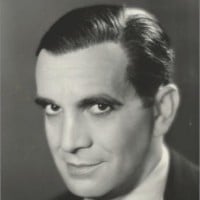 Al Jolson was an American singer, film actor, and comedian. He is best known for wearing blackface, and one of the images of him doing so (taken in 1927) has become the symbol of blackface, hence, being used for educational purpose.
18
Sammy Davis Jr.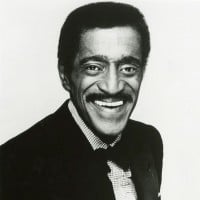 19
Johnny Mathis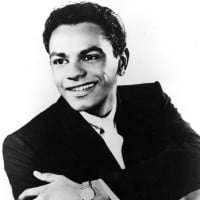 20
Ella Fitzgerald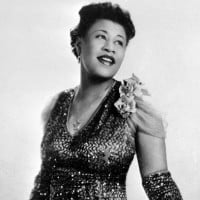 Ella Jane Fitzgerald was an American jazz singer often referred to as the First Lady of Song, Queen of Jazz and Lady Ella.
21
Dusty Springfield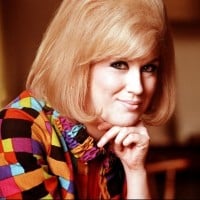 Mary Isobel Catherine Bernadette O'Brien, known professionally as Dusty Springfield, was an English pop singer and record producer whose career extended from the late 1950s to the 1990s.
22
Édith Piaf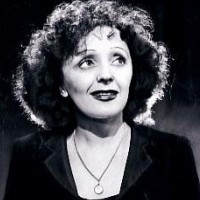 Édith Piaf was a French cabaret singer, songwriter and actress who became widely regarded as France's national chanteuse, as well as being one of France's greatest international stars.
23
George Gershwin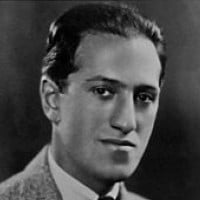 24
Richard Rodgers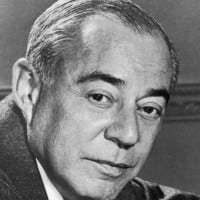 25
Louis Prima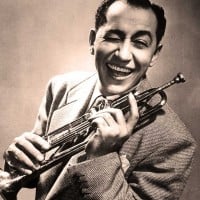 PSearch List