Top 10 Best Engineering Schools in the Philippines
The Top Ten
1
Mapúa Institute of Technology
Mapua in the beginning is a very difficult school especially once you are inside of it, your life will be black and white. MATHs are everywhere, and there are more Exit Exams (more of like a pre-board style of examination) plus Correlations (which is like a board exam style). In the end, you will realize that once you graduated in Mapua, it will all be worth it and everything is going to be easy in the real world for you because you survived all the hardships. In Mapua, it is all about hard experience that will tell you that in the real world, it is not always your birthday and that the survival of the fittest will do.
Being a Mapuan takes a huge amount of guts, bravery and a great amount of mental fortitude. This institute is really a great training ground in entering the rigorous and stressful world around. Staying here, you will realize that the most essential purpose of education is to teach us how to critically think, many thanks to these great and inspiring professors. It will be a great character building as well here in this institute. The pride of being a Mapuan isn t just about boasting but rather a way of mind setting which elevates your confidence that is greatly needed in the workplace. You will see that when you put these graduates in the workplace. They definitely have a great presence of mind and sense of dedication to their craft. VIVA MAPUANS.
I don't think I need to say anything when it comes to MIT's recognition back home. But I used to work in the middle east in 2004 to 2009 and people from different major global firms know what Mapua is. When they see my ring and ask about it, they mostly say "oh that's the best Engg school in the Phils! ".

I've been here in the US since 2010 and it's the same, the acknowledgement you get from people here being a graduate of Mapua is unbelievable. I didn't even imagine people in construction here in NYC is aware of it.

I worked as consultant for New York City Transit, MASSDOT, TXDOT and most of their lead design engineers are Filipinos and majority are Mapua grads. Viva Mapua!
It's MIT! Mapua is the MIT-Massachusetts Institute of Technology of the Philippines. No other school beats engineering education from Mapua and I am proud to be an alumnus of this great institution.

"Mapuyat Institulog of Antoknology" may be a good joke to us but really, if you are a student in Mapua, you will wish to have long sleeps and rests due to studying or doing design projects until the wee hours of the night. But once you graduate, you will realize that it's all worth it!
2
University of Santo Tomas
Engineers that graduated from UST aren't bloated with air and self-entitlement like graduates from other universities. Therefore, they excel and learn more in the field because they have a certain degree of humility that doesn't compromise their competence. Thomasians are the top choice if you want to hire professional engineers that can easily be managed and generally better to work with in the field or work place.
Beyond learning and involvement, Thomasian Engineers are protected and guided by Christian values imbued by the University. They perform duties as well-geared Engineers but within is the imparted truth of social conscience based on strong faith and respect to Christian truth and professional ethics.
Certainly one of the best because of its wholistic engineering coupled with management approach! Best of all, graduates are transformed to God-fearing and pro-people leaders of the community. Go UST!
Companies always prefer getting engineers that are graduate of UST because the faculty doesn't only train their students the right skills but also instilling the right values that they will carry throughout their career life.
3
University of the Philippines - Diliman
This survey is ridiculous, UP is no. 1. It is incomparable to other engineering schools in the Philippines in terms of quality of education. Professors here are very well known and established in their field. It is a fact that many teachers in other engineering schools are from UP and it is a testament to the quality of UP Engineering students.
I think the only downfall of UP--both Diliman and Los Baños--when it comes to engineering courses is the lack of facilities. But overall, UP is still the top university in the Philippines based on the QS university rankings. UP Diliman also records a 100% passing rate in this year's Chemical Engineering, Metallurgical Engineering, Mechanical Engineering and Electrical Engineering board exams. Most of the professors in other engineering schools are from UP.
UP Diliman is the best university in almost all fields in the Philippines and with many recognized graduates working for Silicon Valley based and other companies abroad. UP graduates are trained to be resourceful and independent so expect them to accomplish objectives with minimum management supervision.
I'm not an alumnus of UP but I always visit UP Diliman because my daughter is presently enrolled in Mass Comm major in Broadcast.. As what I observed and based on my daughter's feedback, professors in UPD are ALL intelligent in their field and thus professors from other universities are product of UP Diliman and that's why I know that UP Diliman is the BEST institution for engineering, mass comm, law, etc... and deserves to be the TOP 1!
4
De La Salle University - Manila
Lasallian engineering graduates are becoming way better now. In recent years, they perform very well in every board examinations providing topnotchers and even a top performing school. The only private university recognized by international organizations.
Student-mentor relationship is one of the best... No " terrors" as the faculty respects learning as mutually co-extensive. Academe of world-class recognition of excellence.
They really love to teach, whether you are rich or not.
DLSU must be on the top 4 followed by UST. I am not an alumnus of this school but for me DLSU belongs to the TOP 5 engineering schools in the Philippines.
Lifetime income post graduation?
5
Saint Louis University
Engineers from SLU are no doubt one of the BEST in the Philippines or even Globally. In fact I can say that they reallyare the best if we will consider ATTITUDE. Some Engineers especially from those schools that are so full of themselves are often rude and tend to look down on others. Just saying
This should be in the top 10. I don't study here but looking at the results they give every year, they deserve to be in the top 10.
Where is SLU now in the list. We are globally recognized not only in the Philippines! SLU is losing its trademark. Becoming more commercialized rather than academically excellent.
SLU is one of best engineering schools in the Philippines. SLU must be ranked no. 7. If you include the performance from 1970's up 2014.
6
University of San Carlos
I personally consider USC as the best Engineering school in Cebu. It is equipped with the latest engineering materials. It is also comprised of quality professors who are thoroughly trained in each of their fields of practice. Most of all, USC is composed of highly-practiced students who are not only good at engineering practices but also good leaders, community serving, and God-fearing.
Students here at USC are really globally competitive! The best University in the country!
USC is one the best engineering schools in the Philippines. Must be ranked no.6. The best in Chemical engineering, ECE and Architecture.
The school doesn't equip its students to top board examinations. But passing PRC exams it is a normal thing among its graduates
7
Technological Institute of the Philippines
Technological Institute of the Philippines is one of the pioneer in outcomes based education in the country. Its 18 offered programs mostly engineering and ICT are accredited by ABET, a US-based engineering and computing accreditation institution which means, TIP is capable of giving students quality education that is of global standards.

TIP has also proven to be one of the bests by producing licensed graduates, even topnotchers in different engineering exams given by Professional Regulation Commission (PRC).

Despite offering teaching methods that comply to the global standards, TIP remains to be one of the cheapest school to study for truly aspiring and talented engineer and ICT students, compared to other engineering/computing schools.
TIP is now one of the top schools in the Philippines when it comes to engineering because aside from itoffers a high standard education, it also provide a low cost tuition fee that will enable every Filipino youth to attain an excellent training. Why do you need to enroll to an expensive engineering school if you can attain same standard and high level of education with cheaper price?. And take note when it comes to competition TIP is leading... TIP is the best! We got ABET accreditation!
The professors are not afraid to share their knowledge to the students. I am a transferee, and the reason that I transferred to TIP (from a school also in the rankings) is that they provide quality education, and when they say "quality education" they mean it. You can't see a professor who doesn't know how to teach, plus the fact that they monitor their students' progress and the employees are courteous too. I didn't regret transferring to TIP
A convenient student life for me here. Two semester per year, no classes during weekend, lower tuition fees compared to engineering school competitors, upgraded facilities, lots of worth keeping memories, etc. TIP education is what I exactly needed. Working in one of the best Engineering companies in the world now in US.
8
Bulacan State University
One of the best universities for Engineering! Many thanks to the brilliant professors/teachers (especially Mechanical Engineering department) who devoted and continues to devote themselves in teaching & molding students to be future engineers!
Best Engineering School here in Central Luzon? Having high percentage of board passers and topnotchers in most fields of engineering. The UP of Bulacan. Affordable Fees with a good quality of education.
Engineering is equal to Bulacan State University! Bulacan State University is simply the best! Proven with the large number of top notchers and board passers in any field of engineering
One of the producers of top caliber engineers in the Philippines that can compete with the world. BulSU this 2015 grabbed places in Board exams including Electrical, Civil, and Electronics Engineering.
9
Technological University of the Philippines
I graduated with a degree of Electronics Technology here at TUP-Manila. I acquired a highly competitive skills for which I've been using it on my current work. I've learn a lot of knowledge and skills beyond my expectation that's why this is one of the premier state university in technology here in the Philippines.
Focuses not only in academic subject but more in actual application training and technical skills of individual. Graduates can easily adapt the actual working environment.
Since then I studied at TUP, I proved that tuition fee is not the basis of the excellence of the school. Even though TUP does not have the best facilities, I can say that it has the best professors who produce best future engineers
Well, graduates from the other universities sure know how to derive formulas. But I can assure you, graduates from TUP not just know how to derive complex formulas, we are more than capable of using them!
10
University of the Visayas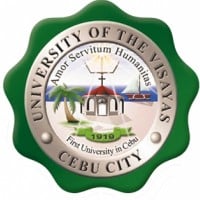 The University of the Visayas is an educational institution located at Cebu City, Philippines. It is billed as the first school in the entire province of Cebu who gained a university status.
Best engrs comes from university of the Visayas...try to check who are the owners and teachers of the best review centers of engineering...they came from this University...
The Contenders
11
Batangas State University
As I may say, Batangas State University is a Very good school if you are to enter the engineering world. But be sure you entered their Integrated School.
It offers 2 Math Subjects (from the second year to the last) and 2 Science Subjects (from first to the last year) It is a Technology Based Curriculum for the Engineering and Technical Education For Special Science Highschool of Batangas State University. The IS Department is making sure that your child is ready to face their course especially the Engineering world for it's designed to shape its student to excel in that field.
The Batangas State University-Batangas City (PBMIT) got the highest percentage of passing rate with 100% passing rate, with 76 total passers. BSU was followed by UP-Diliman with 95% passing rate, while the Saint Louis University got an 89.58 passing rate. Bicol University-Legazpi has a passing average of 84.29%.

The only university outside of Luzon that made it to the Top Performing schools is the Technological University of the Philippines-Visayas who got 82.29%. TUP-Visayas ranked at no. 5 as top performing schools in the recently concluded Mechanical Engineer Board Exam.
Batangas State University is the Top 1 Performing School in Mechanical Engineering for the last... well.. for so many years and counting.

Not just in Mechanical Engineering, Batangas State University was named as the Top 1 Performing School in Electrical Engineering on September 2014 board examination.

Batangas State University is also home for more than 100 topnotchers on different majors in engineering.
Well, who wouldn't want to spend 6-7 years in engineering with some professors who takes out their anger on students? Or professors who can't explain why students running for exemption simply fails? Or those who simply favor girls who are always hanging out with them? Or one who... nvm I could go on but you get the point. We are still the top performing in Mechanical Engineering.
12
Polytechnic University of the Philippines
PUP, the Country's largest state university in terms of student population has paved the way for less fortunate students to be granted a college degree in a very affordable tuition fee which is 12 pesos per unit, the cheapest tuition fee in Asia, yet offering a quality education. Among its achievement was being the 3rd best of the world in a contest held at France, and now, the Cyber SEA games.
PUP is the only university that gives better opportunity for those who cannot afford the very high cost of education, but you must have a brain to get accepted. Thanks PUP, I give back by helping start up companies in the Philippines grow. And I will always serve for the best interest of our country.
PUP continues to offer quality Engineering courses at a very affordable fees. And I tell you, it's the resilience of the PUP Graduates that puts them above the rest in any field of Engineering. They will work on the problem while the others watch.
PUP nurture those who have a lot of potentials and brains but can't afford "commercial" quality education, impressive performance of the graduates can be seen in the local industry or even globally.
13
Adamson University
The Adamson University chemical engineering department has long been internationally recognized as a distinguished and groundbreaking center of research and higher learning. Most of Adamson University graduates have gone on to careers in private sector in Middle East include petrochemical engineering, medicine, electronic materials engineering and biomedical research.
Each school year there are more or less 200 freshmen who enroll in each engineering program, but only few of them graduate. Graduates from Adamson University performs competently in their chosen field because they are well-trained survivors. In addition, alumni aren't only skilled but they also show the Vicentian values taught to them in Adamson.
The Adamson University ensures that their Engineering graduates are not just skilled and sharpened by experiences, but also possess the core values wherever they go and whatever they do. That's why it is one of the best engineering schools of the Philippines.
The laboratory facility is excellent. Professors are brilliant in their field of expertise. A God centered engineering school. Graduates are very competitive and at par worldwide. You can see the difference from other engineering school graduates.
14
University of the East
I am currently Civil and Structural Engineering Lead for Q2022 World Cup Stadia in Doha, and former President of the Philippine Institute of Civil Engineers - Qatar Chapter, the most active CE organization in the Middle East. The topnotcher of the CE Board Exam in the Middle East held last September 2016 is a product of PICE-Qatar Review Class and also an alumnus of UE. I'm proud to be a graduate of University of the East!
I am not a graduate but studies in civil engineering, and I am doing great compare to other nation in the world. UE is great in education!
Thanks for all the knowledge from my very young professor then. I give credit to them all for what I am now.
UE Caloocan will always be in my heart and in my mind, I learned not only classroom knowledge, theories but also learned how to survive the real world of employment. UE engineering graduates are knowledgeable both in theories and actual (hands-on).
University of the East produces top-notchers, and excellent professionals in the engineering field.
15
Mindanao State University - Iligan Institute of Technology
Engineering in MSU-IIT started only at 1977 with its first batch of graduates at 1982 with only a few taking the board exams. Now it is already topping the engineering boards and almost always on 100 percent passing rate. Students here are poor but deserving students from the countryside with graduates working mostly in the the vicinity and some abroad and a few in NCR.
The tuition fee here is 10-20 times cheaper than those belonging to the Top 4 of this list. Value for money should be included in the factor aside from performance in the PRC exams, equipment, quality of education and readiness to global competition.
Most of the students enrolled in
MSU are honor students in high school plus instructors here are with doctorate degrees. Brain is the number one requirement to survive here, students are trained to solve with the most difficult problems.
Many poor but deserving students are enrolled here. They may not be as popular as the universities in Manila but they produce quality graduates.
16
Cebu Institute of Technology
CIT University gives affordable, quality education. With its meager resources (low tuition fees), it managed to deliver quality education. Many of its graduates occupy top positions in private and government sectors, not only here in the Philippines but through out the world. Chances are, wherever there are Filipinos in any part of the world, there will always be a Technologian doing his part to make this world a better place.
Yes, the best engineering educational institute in the Visayas and Mindanao, particularly in the field of civil engineering. CIT would have not been a university if these were not for its various excellence attained through the years. One manifestation is the high passing rate percentage of CIT-U graduates achieved in every PRC engineering and architecture board exams.
The best engineering educational institute in the Visayas and Mindanao, particularly in the field of Mechanical engineering. CIT would have not been a university if these were not for its various excellence attained through the years. One manifestation is the high passing rate percentage of CIT-U graduates achieved in every PRC engineer
Ing and architecture board exams.
CIT University has 661 Board Topnotchers with 72 1st placers (majority with engineering majors) to date since 1946.

CIT University is the first higher educational institution (HEI) in the Visayas and Mindanao classified as Category A (t). This places CIT as a mature teaching institution under the CHED-IQUAME framework. IQUAME is Institutional Quality Assurance Through Monitoring and Evaluation, a system of higher education quality assurance and classification.
17
University of the Philippines - Los Baños
In Civil Engineering No other school maintained a 12-year 100 percent passing rate in board exam. We have very few graduates but we have better quality than any engineering school in the country.
Despite the sorry state of education budget and lowest tuition considering high standards of teaching, UP is the best.
The best school for engineering!
Looking for the best? That's UP.
18
Pamantasan ng Lungsod ng Maynila
Most, if not all, of the students of PLM during my time belong to a meager-income family of Manila. There must always be an edge over ours those established colleges and universities in terms of learning facilities, engineering equipments, etc. , because our subsistence in the school depended on how much the local government of Manila could provide us. And until these days the situation is still the same. However, despite the odds, PLM is still producing fine graduates and board topnotchers in some fields... Proud to be a PLM alumni.
Of course I'm a graduate of BSCE Batch '88 and am proud of my Alma Mater. Currently am working here in the UAE ME for the past 7 years now and in an American Program and Project Management Consultan. My knowledge learned and trainings recieved from PLM helped me a lot in securing and keeping my job in this highly competetive field. Congrats and thank you to my dear school.
Has one of the highest passing percentage, if not the highest, among all schools.
Congrats' PLM and my fellow alumni. I hope we see each other again. ME Class 81' I work in Singapore American Company, Oil and Energy.
19
University of Batangas
Best Engineering school in the whole Philippines!
University of batangas for me is the best engineering school,
Undeniably the best!
Undeniably the best
20
Far Eastern University - East Asia College
The modern facilities this school has can prepare you to real life engineering problems when you graduate. With constant development in the curriculum, you can expect the best and consume your college life in an orderly way. As a student of the said school, I can guaranty the support of the professors to their students and train them full kindheartedly. FEU is not really a popular choice as an engineering school but dare I say it's one of the best.
Recently, FEU-EAC became FEU-Institute of Technology. As of 2014 it is still undergoing facility improvements and developments such as the construction of the new 17-floor building for FEU-IT students. I think it is not the best engineering school YET but has the potential to be, especially since the professors are very professional which makes the quality of education great.
Proud iTAMARAW. Imagine Invent Inspire be an Innovator. Far Eastern University - Institute of Technology college of engineering and computer studies, where industry meets academe.
Though FEU-EAC is not a famous school for Engineering and Computer Studies, they do have a good percentage of board passers and sometimes produce topnotchers.
21
Bicol University
Bicol University College of Engineering has an outstanding track record of topnotchers, placers and passers! It also boasts of outstanding alumni who are gainfully employed all over the world, with extraordinary skills and competencies as Engineers. Others are now owners and/or managers of their own construction and engineering agencies.

Bicol University, as a whole, is a premiere university in the Bicol region and the only university which is ISO certified since the year 2011.
This university may not be outstanding in facilities not like other universities but it can give a really strong assurance to its students for a high-quality,not just high-quality but a word class education that is why over the past years it has produce topnotch graduates and successful ones.
I may be not be a graduate of this university but still proud. They produce topnotchers not only in the field of engineering but also in other courses.

The best school in Bicol Region.
Best... I am a parent.. Proud that I am satisfied the quality of education of this institution to my son..
22
Silliman University
Teachers and professors are not just great and excellent, they always become. Our parents, brother, sister, in short, family. And it is beyond the four walls of the classroom
. Silliman is one of the undisputed school when it comes to engineering!
Great school that provides whole person education.
Great School... Survives the ages and still continuing great education
23
National University
It should belong to the top ten in engineering school in the Philippines as the top one in Sanitary Engineering. In Architecture NU is recognized as one of the top five university. Wherever you go in the world in the field of engineering there are always a graduate of NU. It's graduates founded several engineering schools in the Philippines and established engineering curriculum in several colleges. Look at the records of NU's passing rate in Engineering & Architecture.
One of the engineering university in the Philippines which got very rich and well known tradition in engineering. Look at the board exams results and you would be amazed of how many topnotchers in engineering and architecture NU had produced. NU's graduates are employed all over the world in technical field. One of their graduates is Ex Pres. Fidel Ramos (BSCE) and also a graduate of West Point or US Military Academy.
It should not be rank on this number its inside 10 not below you can count topnotchers in board exam.
An institution which uplift the new generation of excellent architects and engineers.
24
Negros Oriental State University
NORSU's Mechanical Engineering course is just so strict but all worth it with an almost guaranteed passing rate in Board Exams... Norsu have been keeping its 100perent passing rate
Norsu are home of topnotchers specially in engineering and architecture.
NORSU for me is the best school for Engineering courses in the Province of Negros Oriental.
Awesome passing rate percentage!
25
Bohol Island State University - Tagbilaran City
Bohol Island State University is one of the Top Engineering School in the Philippines in terms of board exam passers.
For me, BISU is one the best engineering school because it is a newly in engineering program, but always in a high passing rate especially in ME. BISU keep it up! From well known engineering school in Manila class '81.
Does bot fail to qualify every year for the top 10 performing schools in the Philippines based on ME and EE board exam results.
PSearch List