Best IT Schools In the Philippines
Information technology (IT) is the study of design, development, implementation, support or management of computer-based information systems, particularly software applications and computer hardware. Vote now for the best IT school in the Philippines.

The Top Ten

1 AMA University

AMA is the best. No more arguing cause as we all know majority of the Best and well known IT Professionals came from AMA. Their curriculum is advanced and not standardized compared to other schools, and graduates of AMA are well equipped when it comes to various IT Works ranging from animation, web development, programming, multimedia production, networking, systems and software engineering and robotics. You can learn all those things at once, and that's only in AMA.

And mind you guys only AMA is the first and official school partner of Oracle Academy, Cisco Networking Academy, Microsoft, Flukes Networking and the first Microsoft Dreamspark Premium school partner in the Philippines.

It only proves that AMA is indeed the best IT School in the Philippines for Big Companies in IT, as I mentioned above, will not become a partner of this school if AMA is not the best IT School as what you think. I myself is a transferee but I have proved to myself that AMA is indeed the right ...more

I really want to study IT in good school so I search in the net and at this site FEU is top 1. I think FEU is not good much in IT courses. And I think AMA is the number 1 because many people is saying to me AMA is the best here in the philippines for IT courses, like my cousin he said AMA is the best, and my other friends too they said AMA is the best even their not studying in AMA they still saying AMA is thebest school about computer, specially in IT courses.

AMA is not a perfect school, there is no such thing as a perfect school it does have its downfalls but the great thing about AMA is it does not simply teach you all about computers and programming. It goes beyond that, AMA exposes you to the community of people who have the same interest that you have, through seminars. Events etc. so when you're done with college you not only find it easy to look for a job but you get to enhance your skill and keep pace with new technologies because computers never stop evolving.

AMA is still the best IT school in the country for me. You can't beat the guys who started it all in Asia. They know what they're doing, and they have what it takes to stay competitive. Their sheer size and numbers explain it all. A lot of people still believe in AMA and what they can do for our youth. I have faith in them, and when the time comes, I will also enroll my son in one of their schools.

2 FEU East Asia College

Their linkage program is their best asset! The 6-month internship from local to multinational companies helps its students in entering the industry and thus provides a huge advantage in getting the job. Students really do receive Job Offers even before their graduation. That's a fact. But the most significant contribution of this linkage for me is that it provides updates on the latest technologies available or "what's in" in the business to which the college uses as an opportunity to improve its curriculum, every now and then. So even before students enter the on-the-job thing, they can already wrap their heads around any jargon that will surely Wow the employers!

FEU - East Asia College is a the IT school that has comprehensive ITE curriculum, it not only produces excellent Information Technology and Computer Science Graduates, but also outstanding Engineering graduates. Truly it is a an IT school but it produces consistent topnotchers in the Philippine Board Exams. It also does a great job in integrating information technology in every program and course it offers.

Furthermore, it continuously strives to improve its educational quality by conducting researches and cooperation with local and international schools.

yes I agree. It has a high standard of education for information technology students, Complete and Efficient facilities are present to contribute for the development of every students. One of the best in the country. Also hailed as Center of Excellence. Aside from just focusing on how the computer works, students can specialize in game designing, software creation, etc. The College of Computer Studies is not only about computers but it also a mix of Engineering as well. -1I like Ateneo de Manila but, I cannot study in Ateneo de Manila because the tuition fee is so very high

I only spent two trimesters in FIT but I can surely say they offer the best possible education when it comes to information technology. They are truly out standing, I am currently enrolled in ama makati and I have to say with no bias that ama does not deserve to be first on example you can see students get awful communication skills, professors give more value to their social necessities than the education of the students it's self and my programming professor still experienced a bug in her hello world code, which is truly just pitiful if I ever get the chance to I will enroll in FIT again cause in ama I feel like my technical know hows and programming knowledge are regressing more than learning.

3 University of the East

I don't get it. Why do they create such list that measures the school/universities' performance through poll? I suggest that the developer should do a research on schools instead of letting the people to vote what is the best school for Information Technology. I just want to share this. In 2006, University of the East was quoted as the "Most Wired University" (Information Technology stuff). And also UE is the only university who reached top 100 of financially stabled companies in the Philippines, but correct me if I'm wrong.

Students graduating from Computer Science and Information Technology courses should pass first the Battery Exam. It is the qualifying Exam for the students. Whether they have passed all the subjects and completed all the requirements and fees they must pass the exam. This drives the students to harness their programming skills that's why most students graduating from UE are very good with programming. And most companies in the Metro can attest to that.

Center for Development in IT education labeled as "One of the Most Wired Corporation in the Country", conducted by the Computer World Magazine and Enterprise Magazine. Featured in the 2006 Computerworld Premier 100 of Computer World Magazine, the university ranked 15 among the top 100 corporations and companies in the use of Information Technology and is the only educational institution to have entered the list.

At UE's Computer courses, it is a requirement to acquire an original Company approved and registered in the Philippines to conduct their theses. These theses are not only for the welfare of the company but for the students as well for them to learn about the IT industry and how it works. The thesis will also train them on how to deal with their acquired companies.

4 Polytechnic University of the Philippines

Where in the nation can lead you to success in the field of in just having a 12 pesos per unit tuition fee. Its only in PUP. No doubt, this school is the first to offer IT in the Philippines. This University gained their prestige in terms of IT education in most of the companies prefer to hire PUPians. This awesome and great despite the BUDGET CUT that the government is continuously doing in all its State University, PUP still continue to sustain their quality of education.

Just heard from my ojt as she mentioned your school being competitive in quality education, as I am searching for quality programming schools... so researched it and found interested to enroll, so I can pursue my dream to be the best hospital systems programmer in the future...PUP please help me met my dream come true not for my own good, but for the service to the public especially the needy patients we care for their health...

Polytechnic University of the Philippines were able to categorized a system which enable the students to learn more and to enhanced the skills and ability of their IT students. Though PUP scarce in resources and equiments, they were able to still produced knowledgeable and competitive students when it comes to computer courses. Well, probably that was not a question anymore, for more than a 100years it is an institutions that merely describes QUALITY EDUCATION! I am not an IT students, but I know the capabilities of the students of PUP! Proud Education student!

Of course, PUP must be one of them. I really admired all their part time professors who are, at the same time, full time practitioners, I admired them because of their passionate work. They teach not only what the academe must cover, but they also teach what is really happening on the industry. Overall, professors here, Full-time and part-times, they are really good!

5 ICCT Colleges Foundation INC.,

Information Technology (IT) allows you to take your career in a number of different directions. Become a computer network architect, a computer programmer, a computer systems analyst, a database administrator, an information security analyst, an information architect, a web developer and so much more! ICCT Colleges Foundation INC., you may learn Database Development and Administration, Information Systems Security, Network Administration and Management, and Multimedia and Web Development. And plus you have an 2OJT in 2nd year level and 4th year level and also the payments was so affordable.

Nelka Shermae Albino ICCT Student of N5

I believe that education should be accesible by all regardless of your financial capability and status. Through ICCT Colleges Inc. students may continue their tertiary level education regardless of their financial capability status because the tuition fee here is really low unlike other IT Schools. I could not say that it has the best education system out there as I believe that it's really up to the student if he or she will learn throughout the span of his or her student life and nurture that learning even if he or she became a professional. All in all, as an alumni of ICCT Colleges, I can say that it has a really good educational system especially for the price of the tuition fee.

ICCT Colleges Foundation, Inc. is the leading premier provider of higher education in the Province of Rizal it takes pride of its flagship programs under the College of Computer Studies, the Bachelor of Science in Computer Science and Bachelor of Science in Information System as well with its TechVoc programs. Among all of the IT schools in the Philippines, ICCT Colleges provides the cheapest tuition fee for a private tertiary education institution.

ICCT Colleges Foundation INC. provides high-quality Information Technology education at the cheapest price. It has well-trained and knowledgeable instructors and professors who always think of the best that they could do for every student. This goes along with the school's constantly maintained computer laboratories filled with the best and newest equipment that can help the students use their knowledge and showcase whatever ability they have developed during their lectures. More subjects are offered compared to other colleges and universities because of its trimestral system, thus ensuring students a broader knowledge in I.T.

It's definitely a school that gives you more than what you paid for.

6 Mapua Institute of Technology

Mapua and it's other wholly owned schools like Malayan Colleges Laguna, and Malayan High School of Science exert much effort in order for them to give highly qualified or high tech facilities to their students. They always put excellence and virtue in all of their works. They don't just keep their knowledge beyond their selves, but they share it to their students so that their students will also attain the best of their knowledge about their programs. They want their students to be qualified not only for this generations but also for the future generations. As the technology expand and evolve they are trying their best to go with the flow in terms of technology now a days. They also assure that their students are easily employed after their graduation. 21st Learning Century Ready.

I have talked to students coming from different schools/university, and as I know what are their curriculum and what they have learned, it makes me feel so proud that Mapua Institute of Technology is the best IT school in the Philippines. Laboratories, professors, equipment, curriculum, and specializations are all great. This school have all of these.

I graduated ECE in Mapua, passed the board exam while working in the most prestigious IT company in the Philippines at the time. Nobody taught me IT, they just handed me several manuals and bid me goodluck but my engineering skills (Math and Sciences) gained at MIT paid off. I haven't thought I could use Calculus in computing Pensions, Engineering Economics in doing Bank and Lending Systems, etc... I am now working freelance and still does IT at home.

IT in Mapua is definitely the very best due to it's ABET accreditation, it is in par with US base schools not only that. It is the premiere technological school/institution of the Philippines. So there is no doubt in my mind that Mapua Institute of Technology is definitely the best in these type of programs such as IT :).

7 University of Caloocan

It is the Best University ever though it does not have Good facilities, But still we learn very well unlike other Universities that has Lots of Funds to show what they have on their school, But look at their students and ask them what did they Learn from their Exclusive University. Nothing because when they do not have money to spend a lot for that University they could not be enrolled. But here in our University a little amount of money that they say its just their Load is that our Enrollment fee. So don't you ever think that we are just cheap because we are also Educated. Money doesn't matter if you really want to Learn. And Think of this what more if we had enough funds, We could be more better than you..

I'm a graduate with honor of this university took up a Bachelor's degree in Computer Science. Yes, this is one of the best university in terms of IT. Even they're lack of facilities, equipments and what so ever, the professors and the Department Head give their efforts. Qualified IT Professors having their masteral's degree. Maybe some are not good enough but I believe that the one factor of producing a great and highly qualified programmers or developers is the student itself. The determination to improve, to learned and even acquire knowledge criticism coming from the panelists or observers are the best attitude a student must have.

And I'm PROUD to be a UCCIAN

My ALMA MATTER is in this University and I can tell that this University has a great quality of education when it comes to I.T. although they are lack of facility and equipment's like computers, I know that the students who's studying there are all hard working person and also the PROFESSORS and the DEPARTMENT HEAD. Compare from the other university or I.T. school University of Caloocan trained there student to became independent in accomplishing there project, case study etc and that's why a lot of great programmer, web developer and graphic designer came from University of caloocan city.
-Alumnus of University of Caloocan City (Web developer)

Never under estimate IT alumni/alumnae from this University. I might say that UCC provides one of the best IT programs here in the Philippines despite of the poor facilities of the University, I just hope that in the near future our local Gov't will do something to improve the whole School facilities. From chairs to blackboards to good ventilation to better computer units, etc. But nevertheless, the quality of Education is as good as some leading Universities.

8 iACADEMY

IACADEMY is one of those schools that you may say, "newly - born". But what this school lacks in age, it makes up for in many other positive attributes. Quality. Innovation. Industrial - inclination. Location convenience. Hospitality. Community. Environment. Faculty and personnel's experience. Students' guidance and upbringing. Graduates' quality and quantity. There's a lot more to say about this school.

It may not get as much votes as those long - standing schools due to small and still developing fame, but for sure, belonging to this school will give you a sense of pride and accomplishment. IACADEMY is on its way!

IACADEMY gives you a feeling of not just being a student who wants to learn theories but also a family member who wants to be loved as well as treated with care to learn further. Moreover, teachers are not only cool but also equipped with great industry experience. Staff are also warm-hearted as well as approachable. This is a school where each student is well-known by their respective profs. Graduates of iACADEMY not only have high intelligence quotient but also emotional quotient - traits that can make your child ready to face any industry -locally and internationally!

With the daily barrage of information from the media, the global audience now has a limited attention span, noticing only catchy, fresh, and dynamic designs and concepts. Our school's Digital Arts program ensures that we are always ready to respond to global multimedia demands.
In the program, we learn how to create graphics using both pixel and vector-based application " this diversity gives us an edge, with the easy adaptability with any interface. We are also given subjects in programming languages to be able to create multimedia applications using state-of-the-art computer system.

If you want a school where you will definitely feel at home with, I suggest you go to iACADEMY. The facilities are wonderfully designed, plus, the whole building is air conditioned!

When it comes to academics, no doubt iACADEMY tops the other IT schools. Because number of students limited and evenly distributed, the professors are able to focus on each student, hence providing a better interaction.

Also, there is no scarcity of facilities nor equipments here. You get to use the latest gadgets in your class!

9 De La Salle University

Although good core courses in I.T. , it lacks the Science courses which is the fundamental of every sciences, They don't have Physics, Chemistry courses. They focus on business aspects, but nor really on sciences. The program should be called Bachelor in I.T. or Bachelor in Computer. Because they don't implement Science in their curriculum. Their BS Computer Engineering is focusing on Embedded old technology. They don't have a specialization course in Computer Engineering. The college must be aware of the technology utilized now. Their curriculum in Computer Engineering lacks implementation of IT tools, like graduates does not know how to configure, implement, manage and design a computer network.

ALL Classrooms of DLSU are equipped with state of the art computers and projectors. DLSU also runs their own servers and have tons and tons of new computers and gadgets for IT development. First PAASCU level 5 accredited and Globe, Google, IBM, CHED center of excellence. Also have a lot of external affiliates. Of course in this website, it would depend on the volume of students to be on the top. DLSU is an exclusive school and only accepts 3k freshmen / year. So now you understand why DLSU is only 12th.

Clearly, De La Salle is the best school for Information Systems. Equipped with powerhouse faculty and high-tech facilities, the only university partnered with Microsoft, and its College of Computer Studies being the first college granted with the highest accreditation, there is no doubt La Salle owns this thing.

Industries have been pushed to it's core essence because of DLSU CCS graduates. Look at the big companies out there for sure there are a lot of DLSU CCS grads making a change. Companies know where to get from and DLSU IT is one of the top choices. Training and curriculum teach them how to learn and think on their own. Given a problem for sure a DLSU CCS graduate would be able to solve it (with help of others or on his/her own).

10 University of Santo Tomas

UST'S Institute of Information and Computing Studies is now a whole new experience. IICS is still under the Faculty of Engineering which combines the Logical mathematics with Computer programming that helps the students to have a better logical thinking in terms of programming. The program also offers a lot of opportunities like the MTA exams that they added in the tuition fees of IICS students which will help the Institute produce a REGISTERED IT Professionals

Getting more and more aggressive in improving their programs in order to meet the needs of the industry. They are set to take off and assume leadership in the ICT field even more this coming year. Cheers to UST!

Great curriculum with amazing professors. One of the top universities to enroll in if you want high quality education.

More on Human Computer Interaction Design, System Analysis, File Structures, Data bases and Programming with hardware-interfacing.

The Contenders

11 Our Lady of Fatima University

The Our Lady of Fatima University - College of Computer Studies is a Microsoft IT Academy, Microsoft Dreamspark Member, the 1st university in the Philippines to become a Novell Accredited Training Partner.

Competes in National inter-collegiate competition were they won Champion and 2nd runners-up in the field of IT Quiz bee, Dev C++, Java Programming and Multimedia categories.

Currently the College of Computer Studies under the deanship of Dr. Raymond S. Macatangga had passed the ISO 9001:2008 certifications and had recently applied for Level 1 PACUCOA certifications for both Computer Science and Information Technology programs.

Truly the College of Computer Studies is rising to the TOP!

Our Lady of Fatima University, College of Computer Studies armed me with the knowledge and skills I needed to face the corporate world. It's fun here, has an excellent learning environment and has friendly students, faculties and staffs!

I Vote this University because it will just take 2 rides from our place to the school.

OLFU CCS will rise to the top because they provide quality education with a low tuition fee rates! Also, the Dean of the College of Computer Studies here in FATIMA are very active and keeps on pressing on towards the goal which is rising to the top! Go OLFU CCS!

12 University of the Philippines

It is the place where the academician of the Computer Science in the Philippines (UPLB) is! Also, it gives the students not only about the computer science curriculum but also added information about different branches of knowledge through the GE programs. That's not all! The ambiance there is great to. You have freedom to do things at your will that gives students the sense of responsibility in their action and thus enhancing their worldly capabilities in real life scenarios as well.

The course name says it all: Computer SCIENCE. It isn't merely Information Technology. Computer Science goes way beyond IT by focusing on the 'science' of programming. By focusing on 'logic' rather than languages, UP produces talented and versatile programmers.

Furthermore, I believe that the index of quality when it comes to choosing the 'best' school is research. And I assure you that the research programs of the Department of Computer Science in UP Diliman will not disappoint.

Seriously!? Haha. I can't believe that AMA is number one. I mean look at the grammar of the most upvoted comments for that school. Look, if you can't even get the English language right, then what chances do you have for getting programming languages right?

But seriously though, UP is a way better than these other schools. Although it doesn't technically have IT (we have ComSci for that), it still deserves a higher spot in this list than AMA.

The name says it all: University of the Philippines. UP's reputation of Honor and Excellence is known nationwithe. UPLB's Institute of Computer Science, UPD's Department of Computer Science, and the rest of the UP units' CS programs are the best in the country.

In this University you will also be taught to use what you have learned to help the Philippines move onward and higher. It doesn't teach you to build profit -- it teaches you to serve the people and put it before yourself. Its research program is also knwon throughout the Philippines.

13 St. Louis University (Baguio City)

Saint Louis University, besides from being one of the country's top performing schools, is also known for its impeccable Information Technology curriculum and its fully equipped facilities that will surely get you ready for the real world. With instructors that will help you every step of the way and mold you into a competent and highly qualified IT professional. The university offers various courses --- Information Technology, Computer Science, Information Science, Library and Information Science and Math. Pursuing a career in IT through this school will surely help you in the future.

I am a graduating student here at Saint Louis University. And I am happy to tell everyone that it is one of the best schools when you want to pursue your IT career. SLU is now a Center of Excellence in IT back 2016-2017 I think. The projects are very challenging, they are difficult, but it will teach you how to be IT professionals when you go out in the industry.

In 2011 and 2012, BPI-DOST Science Awards Best Project of the Year was made by Information Technology students of Saint Louis University. In 2013, Saint Louis University was also a part of the top 6 best projects. This only proves that Saint Louis University equip their students to become competent and highly qualified IT professionals

Probably not the first university in the NORTH to offer Information Technology but the progress is so fast, good enough we have this school, SLU, elevating the status of all schools in the NORTH. Let us help each other to promote education in the North and not to have this kinda' crab mentality..

14 System Technology Institute

What's unique with STI is the chance they are giving to all their students. If you come here without enough knowledge in computer programming they don't trash you right away. We come here not to prove that we are genius or whatsoever, we are here to become professionals and we leave with adequate skills needed by the industry. We are all equal here, there is no 'bobo' or 'matalino'. The important thing is what we become during our stay here.

Another thing is, the way of teaching. Professors from STI are different from others (I guess). Here, professors are teaching not only because of money but vocation. They don't just give us handouts to study later, they give us knowledge. For me, STI is a competitive school. Expect us.

The Institute is committed to generating, disseminating, and preserving knowledge, and to working with others to bring this knowledge to bear on the world's great challenges. STI is dedicated to providing its students with an education that combines rigorous academic study and the excitement of discovery with the support and intellectual stimulation of a diverse campus community. We seek to develop in each member of the STI community the ability and passion to work wisely, creatively, and effectively for the betterment of humankind.

STI College is one of the largest network of computers in the Philippines providing quality education both in IT and non-IT programs. STI has been providing quality education for more than 30 years now, and everyday more than 70,000 students are getting real life education in more than 85 campuses nationwide with a career choice in the field of IT, Engineering, Business and Management, Health care and Arts and Sciences. Expanding their campus nationwide with bigger and better facilities with highly qualified instructors. --graduate of BSCS, STI College Novaliches

I am a graduate of STI and surely I can say it brought the best in me in terms of knowing the Information Technology fundamentals. Because of my good programming foundation I am now able to do excel programming and I'm currently into web development. I have used these real-life IT skills in a real working environment. I definitely get noticed and recognized a lot for my achievements and contributions to my current company. Thanks to STI-Cauayan, my alma mater!

15 Western Visayas College of Science and Technology

A graduate of this school can be easily hired due to trainings in technical aspect that were provided by best teachers in this school. As a graduate of this school I was able to compare myself in terms of technical skills with other schools.

It practices its students to be ready in the field of work. And it also helps the students to be innovative to newer ideas. And it gives the students opportunity to let them speak.

Making a new change in the IT industry.. A school that change and mold me to be a great and well trained in the field of information technology. I can say one of the great school I ever experience.. Go tradeans!

Making IT projects by other schools, that is the best experience. No doubt I enrolled in this school. Cheap school fees but teaching is high quality. Go Tradeans!

16 Technological Institute of the Philippines

Unfortunately for TIP, others don't know how to vote for this category. If only they know the real, whole truth about that one that they have on the top, they will surely regret it!

Best school for it, I presently studying here, their maths subjects is very difficult, it will force you to study hard..

The best school ever

Aside from being a CHED Center of Development and PACUCOA Level II 1st Accredited status, TIP has set its benchmark already in the field of Information Technology through various researches that made its students competent and productive in the I. T Field.

Technological Institute of the Philippines is now Center of Excellence in IT education and it's also ABET accredited. And I'm not sure if it's on Level 3 in Manila and Level 4 in QC in PACUCOA. That's why TIP Mla and QC are one of the best schools in IT education.

17 Adamson University

Adamson University has a solid foundation for Computer Engineering and Computer Science programs. Adamson is one of the pioneers when it comes to IT/Computer education in the Philippines. Also, Adamson have produced a lot of Alumni who are successful in the IT Industry.

Adamson University is indeed one of the greatest Universities not only in IT and Computer Science but also in various courses. Great facilities plus Mac PCs!

This school is the pioneer of the ICPEP,almost all computer engineering professors from adamson are the brain that came up with ICPEP.

Computer engineering are sometimes under appreciated but when they work they show excellence, effort is outstanding I must say as it is who I am.

Adamson is one of the highest and advance teaching that the student enhance and cultivating his future in the highest level..

18 Ateneo de Manila University

They have all the facilities for excellent education. Professors are equipped with all the tools and knowledge.

ADMU's IT education is beyond what you'll expect from other IT institutions in the country.

19 Quezon City Polytechnic University

Quezon city polytechnic university is offering great IT courses.
With good facilities and great professors! This university is still growing and will soon be offering more!
It's students were assisted financially through scholarships and if one failed to avail, it is not yet the end of his/her studies. The tuition fee is very affordable and is economic friendly.

We're not just IT students but with truly educated in EQ(Emotional Intelligence) and IQ. Our University is not Royalty and Best of facility but the graduates here is molded with great skills from the best Professor and instructor. Were lack of facility and the professor is tough. They purposely make a difficult projects and activities in every subject for the student to know that we need a push to get to the top. The Professor is have sympathy to the students that they tend to make more logic and problem solving into our IT subjects to the students for us to learn and exceed to our expectation as a individual. Professor in the QCPU is truly have the knowledge for outside world career.

Quezon City Polytechnic University has the capability of creating a Good quality and hard working students.. And this school also has different professor that has a skill and knowledge in improving the minds of their students.

The University have quite better facilities compare to other state universities and more competent Students and Professors. Swear.

20 AMA Computer Learning Center

ACLC College of Taytay is the best Information Systems school here in Taytay, Rizal. I'm a student there and their instructors are the best and their facilities are good and complete. I am one of the proof. And AMA Computer Learning Center is also a member of AMA education system. Go AMA Computer Learning Centers and AMA Computer Learning Center Colleges and AMA University!

21 Bulacan State University

BS Information Technology in Bulacan State University is really great. We have the good facilities and the highly equipped teachers. We really understands their teachings. Besides of that we also have yearly seminars and workshops that's why this school provides the best and competitive IT professionals here in our country. BIT:Computer Technology course here is also great. Many students are getting this course because of its highly in-demand on our society.

Making sure that their students got their needed arsenal before leaving the university.

Good luck Bulsuans! We can prove it.. Go IT people.. Information Technology is one of the difficult course ever..

More IT graduates have their job contract in Accenture before graduating..

22 University of the Visayas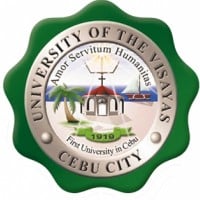 The University of the Visayas is an educational institution located at Cebu City, Philippines. It is billed as the first school in the entire province of Cebu who gained a university status.
The best I.T. School in the Philippines. It made top among other school in Cebu.
23 Technological University of the Philippines
24
Lyceum of the Philippines University
The IT program in LPU in Batangas is among the very few ABET-accredited programs in the country - meaning it has education standards that met the requirements of the US-based accrediting body. The program is also recognized by Pacucoa as Center of Development. Moreover, they provide excellent facilities and laboratories including Mac Lab, Multimedia Lab, Cisco Lab, PC Troubleshooting lab, and more!
Viva Pirata!
Simply excellent. Winners of different national/inter-school competition like Intercollegiate IT Skills Olympics, great facilities and professors.
Only university in the Philippines that offers quality education to their students specially in Technology courses, so what are you waiting for? enroll now.
It has a state-of the-art facilities, and a MAC LAboratory. The Professors are competitive also.
25
Asian Institute of Computer Studies
AICS provides quality and affordable education for students who prefer computer and IT based courses for their tertiary education. In almost two decades of operation, the Institution produced graduates who are at par and well equipped with knowledge to compete and excel in the various fields of their chosen career.
To offer quality yet affordable IT education most especially to poor and deserving students. " This has been the noble objective of AICS since the very start of its operation way back in 1996. The vision of Mr. Manuel T. Asis, Chairman of the Board and President of AICS, is to let the youth of today learn and enjoy the magnificent growth of Information Technology. It was in November, 1996 when the first school of AICS was opened in Fairview, Quezon City. It offers 2-year Computer Science Course, Computer Technology Course and other computer related short programs.

This is the pledge of AICS for almost 2 decade of existence. AICS vows to continue and extend its educational services and take part in building up the future generation in the 21st century.
Well actually in AICS their 1st and 2nd year of studies let the student master the computer/electronics unlike other schools they teach different parts of math which is not mainly used when you are doing such tasks in computer.
This Institution is the best because of their international affiliated subjects included in their curriculum.
PSearch List