Top 10 Best Medical Schools in the Philippines
The Top Ten
1
Fatima Medical Colleges (OLFU) - College of Medicine
Being a Fatima Instructor, we do the other way around. We go down to the students level, and together we rise to the top. Unlike other schools, students have to level their minds with their professors which is very unlikely because not all people are born with a brilliant mind. We at OLFU, forms our students to be brilliant. We believe in equal opportunity, and that students must be admitted to school regardless of there previous academic performance. NMAT or entrance exam in not a base of students capacity.. It could be developed.. Together we rise to the top!
I am an alumnus of Fatima College of Veterinary Medicine. Unfortunately, our college was phased out in 1995 after 15 years of existence. From 1980 until 1995 our college was able to produce a substantial number of board topnotchers making Fatima among the top 5 performing schools in the country. Sadly, the enrollment rate didn't increase as much as it is needed to be able to sustain its operation. Even if our college doesn't exist anymore we remain very proud of our alma mater. All of us graduates of the then Fatima College of Veterinary Medicine were taught & trained very well in theory & in practice. The school prepared us to become well rounded achievers in our respective field of veterinary practice. Therefore, it is without doubt that receiving a Fatima education puts its graduates at par with the best among the best not only locally but globally as well.
I'm a registered nurse, I love to comment on what has been written in this article.. It really convinced me to believed that, "Equal opportunity" is a must. Since education is not something to be exclusively reachable or attainable to those who are Brilliant or Genius only.. It's for everybody who are wholeheartedly aiming to become successful in life.. Once and for all Everybody deserves a better education. I also strongly agree that entrance exam is really not the basis of individual capability.. God bless you!
I believe working together, is what makes you bring up to the TOP! Treating your students as your colleagues is some kind of showing that there is no superiority nor inferiority among each other. Its not the saying that you want to learn something, but you have the goal to mold them to be brilliant. And that could be done in working together with determination. GO, GO, GO OLFU!
2
University of the Philippines - College of Medicine
University of the Philippines. That explains it. Studying here says that you are not less than excellent, but even more than that. UP College of Medicine has been on the forefront of medicine practice in the country by choosing to open its attached hospital, the famed Philippine General Hospital, to all sectors, most especially the needy. UP's excellence comes not only from its excellent faculty but also its desire to serve the people.
It is not true that UP College of Medicine grads always pass the Board Exams. The rumor was that Class of 1960 had 2 failures and so the freshman Class of '65 got hammered hard. Unfortunately, the Instructors in the freshman year are there not there to teach but to intimidate you. You ask them a question and the answer is, " go read the book ". Thank goodness that we now have Google to ask. That is not to say however that I do not owe any thanks to the UPCM. I just think that there are better ways to teach medical students without making them feel that they are dumb. by the way, 92% of our class left for the USA and majority stayed permanently here in the US. Our Class however during the years donated more than a million dollars to the PGH and the UPCM.
I want to study Medicine in UP, but I checked the requirements and I am afraid that my grades in high school are subsequently mediocre. Does it mean that I am guaranteed to be rejected when I take the entrance exam? UP (preferably medical) students, please answer. Thank you. If you can't answer me, then do you know of a college in Luzon where the tuition fee for med school is not too pricey?
My brother is a very smart doctor-to-be. He is studying at UP College of Medicine. Many think that this school is not best because of its faacilities but I think they produce the best and most competent doctors who eventually become popular. Life in UP MED is the best and most fun of all because not only is it a good school, but you also get to be with your friends taking up medicine who come from very rich families.
3
Cebu Institute of Medicine
I'm a velezian of course and personal experience is the best proof of how good an institution is. This is the best paramedical school and CIM the best med school ever! No frills no fanfare no advertisement whatsoever yet had produced the best doctors!
CIM has a 100% rate last August 2014, continuing its legacy as the top performing medical school in the Philippines. To add the school has the 1st and 5th board top notcher.
Hands down, the best Medical School in the Best Location in the Philippines!
The school has 100% passing rate in the recent 2014 board exam with the 1st and 5th placer.
4
Emilio Aguinaldo College
Infact its one of the best. Best facilities, qualified teachers, hostel for local and international students with food, clinicals done in Medical Center Manila & Medical Center Cavite. Both are very good hospitals
One of the best school that provides quality education with topnotch professors. Guaranteed education
Not perfect but it's worth it.
Best college in manila
5
University of Santo Tomas - Faculty of Medicine and Surgery
UST produces excellent doctors and nurses that are well-known in our country and even in other countries. My sister came from its faculty of medicine and surgery and I can say that UST's medical graduates are not elitist and snobs as other people would say. The reason why the tuition fee there might be a little high is justified because it shows in the excellent facilities, professors, and curriculum that UST has. Not all of its graduates are perfect, but people should stop being prejudiced because many M.D. Alumnis from there have a kind heart and a warm nature. I know that many negative news and reviews becomes reported to the news and becomes viral on the net, but in truth, the heartwarming stories never gets reported. Sometime ago, I discovered my sister quietly weeping in her room because one of her patients hugged her, thanked her and told her that the doctors in UST who treated him were the best because he felt like he belonged and mattered to everybody despite his illness. He ...more
I just finished my freshman year in UST-FMS and all I could say is that the training the school offers is stellar. The professors are excellent in their pedagogy and you will really get to master all concepts because we have so many examinations. Aside from the comprehensive exam for each subject, we also have one final comprehensive exam for all the subjects we took for that academic year. As you get promoted to the next year, the coverage of the comprehensive exams becomes cumulative. For example, if you are on your third year...t he coverage of the comprehensive exam will not only include third year lessons but also those from the first and second year. On top of that, UST will not only make you master the theories, but it will also hone your skills and expose you to various clinical cases. It is truly the best medical school in the country.
UST School of Medicine is the choice of Fil-Am students because it is easier for them to be accepted in several hospitals in the US. The University of Hawaii Medical School, for instance, has accepted several UST graduates in their residency program, most of whom have performed impressively.
My wife, graduated BS Pharmacy at UST in the 80's and made top 1 in the pharmacy board. When she took her medical board, again she was on top of the successful passers. UST College of Medicines, you're the best! Remember Dr. Jose Rizal being the best eye doctor of his generation. From UST.
6
De La Salle Health Sciences Institute
The new De La Salle University college of medicine building is the best I've seen. State of the art facilities, classrooms that you'd mistake for an auditorium, beautiful library with friendly staff and a university medical center that provides adequate medical training for the 4thyr medical clerks and interns. Definitely one of the best places to study medicine outside of busy Metro Manila.
Born and bred Lasallian. When I took up medicine, this was the first place I thought of! The facilities are great, the environment beautiful and friendly. Let's not forget to mention the countless experiences here. It's definitely one of the best places to study medicine in Cavite.
Top performers in and out of campus.
Exemplars of moral values teaching humbly that what you sow is what you'll harvest.
A mission in life that sharing values to humanity regardless of status in life, medical education is but a fulfillment and not only a matter of making money.
This School has gone a long way! From a humble beginning but filled with the best faculty in their own expertise, it has really surpassed the category of what a medical school should have. Its graduates speak for itself.. Congratulations!
7
University of Perpetual Help School of Laguna Foundation
University is located in main city manila. Very nearable to airport and our Indian embassy. I am also visited university at the time of my daughter enrollment. College campus also very big and good enfrastructure. Indian hostel and Indian food are provided by FENCE team really it's great in abroad. 100% Thanks to Fence Team for Providing good service for our Indian students with safe and securities in all manners. As a parent I am very very happy without any Problem. I meet some students there in college, all are happy.
UPHSD Education Methodology is based on Dale's Learning Pyramid. Teachers at UPHSD medical university function more as a facilitator than as a lecturer. At the University of Perpetual Help, special care is taken not just to improve the memory capacity of the student but also to improve the thinking capability of their student. Because of their educational methodology UPHSD repeatedly tops the best medical colleges in the Philippines.
Studying abroad for a semester at Perpetual University was certainly the best and smartest decision I have made in my college career so far. The five months that I spent studying in Perpetual opened my eyes to numerous things, all of which have made and continue to make some sort of positive impact on my life.
My tutor was amazing. She listened to my questions and helped make suggestions about where I could add information, explain more, and tighten prose. She was critical without criticizing, clearly explained concerns, and then gave her suggestions.
8
Lyceum-Northwestern University
Certainly, one of the BEST Medical School in Philippines. It has tie up with 4 regional hospitals with altogether 5000+ beds for best clinical exposure. Its faculties are mostly US graduates and have years of experience. It has the widest compound in Dagupan city. It is also an ISO 9001:2008 certified.
This school has excellent USMLE results and is among the top 5 in the Philippines to do so.
Quality education in a cheaper price.
9
Davao Medical School Foundation, Inc.
Most secured for international students... Guns banned in city... One good thing is Smoke free DAVAO... For girls students its best... Good clinical exposure for medicos... On of the best colleges in Philippines...
Especially for International female students it will be more suitable college to study, most secured for girls, excellent education.
Good clinical exposure... guns banned... crime rate is under 1%.. more secure for international students... smoke free DAVAO.. best for girl students...
Best college for the Indian student with Indian food and Indian hostel. academic wise the most suitable for the Indian children.
10
University of the Visayas - Gullas College of Medicine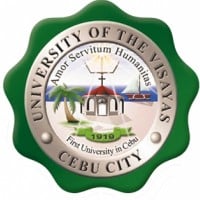 The University of the Visayas is an educational institution located at Cebu City, Philippines. It is billed as the first school in the entire province of Cebu who gained a university status.
The best Medicine in the region where we can perform and academically in specializing in this field. Where top performing doctors are come from this University...
The only first university that granted the first Autonomous in Cebu.. So we are best among prescription of other universities.
One of the pioneering and best University in Medicine.
The Contenders
11
Far Eastern University - Dr. Nicanor Reyes Medical Foundation
It's not the number of topnotchers dictates the performance of the WHOLE university...it's the over all PASSING rate. A number of topnotchers is useless if the university cannot maintain a high passing rate. You can have 6 topnotchers but that is just an individual performance. But if you look at the passing rate of the university, some even got only 33 percent out of 1, 000 med students who took the exam... In FEU, they always maintain an over all high passing rate. NO one is left behind. They work together to bring out the best from each med students...FEU has a name and credibility ever since the institution has been established.
"SINCE the first batch from the Institute of Medicine graduated in 1957, the Institute has consistently produced board topnotchers. Through the years, it has contributed some of the finest names in the healthcare field: four Secretaries of Health, seven PMA Presidents, one President of the World Medical Association, and six Presidents of the Philippine College of Surgeons. In 1986, the Board of Medical Education, DECS, and the Association of Philippine Medical Colleges gave the Institute the highest level of accreditation, and awarded it as a Center of Excellence in Medical Education. " in short. FEU is a well established med school in the country. Subok na ng panahon. =)
FEU NRMF has already established its name since 1957. Their college of medicine is one of the best. In 1986, the Board of Medical Education, DECS, and the Association of Philippine Medical Colleges gave the Institute the highest level of accreditation and awarded it as a Center of Excellence in Medical Education. For 50 years, they have already produced more than 7,000 graduates and more than 100 top-notch performers. It's pretty obvious that FEU is one of the best med schools in the country. Most of the best surgeons I worked with were also graduates of FEU. Their students are smart and classy, not looking like raggedy people. Laugh out loud. Take note, PRC also announced FEU-NRMF as the top-performing med school in the country on the recent physician board exam, making the university the only med school with the largest population of board passers in the said exam.
It's my daughter's choice to take her Med tech course and will proceed to medical studies in FERN because of high quality of teachings and medical facilities and laboratiries of the school; nothing less is the rating of the board passers yearly.
12
Saint Louis University - College of Medicine
So far, the curriculum of Saint Louis University for the School of Natural Science is a HYPERWOW and even the faculty of this school is very enormous, I mean superwow, they'll get you pissed off sometimes or always but in the end, you'll thank them more than you know.
One of the best medical school outside of manila in terms of training and academics. Percentage of passing in board exam one of the best result..
The school is conducive for learning and is consistent in earning high passing percentage for Medicine.
Known not only for good quality education, but also for it's highly recognized hospital in the City. SLU really is a good training ground for doctors.
13
University of the East - Ramon Magsaysay Memorial Medical Center
Graduates of this school possess an aura of self confidence that comes from knowing they had an excellent training in clinical skills. They are also usually well-loved by patients and peers alike because of the way they conduct themselves.
Physicians who graduated from this institution are very conscientious, globally-competitive, holistic and well-bred.
I am a graduate of UERM. But I worked in Germany. I learned the German language but my clinical eye is my best weapon!. Thanks to my alma mater!
Excellent training grouNd. We are molded to be clinically competitive in every specialization
14
Cagayan State University - College of Medicine
High quality education that molds medical students to become competent and dedicated physicians committed to serve the region. A state university in the north that has proven its caliber, one of the top 15 medical schools for the year 2008-2013 recognized by the PRC.
The best school of medicine in northern luzon.. I wish to take up my doctor of medicine there in the future!
High quality of education but low tuition fee.
Quality education and low tuition fee.
15
West Visayas State University College of Medicine
I am a lawyer and was once student regent of the West Visayas State University-all I can say is that WVSU-COM is one of the top three leading medical institutions in the country, besting all other medical schools even those which are situated in the country's capital. Records have it.
In any field of practice, consistency is the best parameter to judge credibility. West Visayas State University College of Medicine has always shown excellence in their passing marks and this is proof of their credibility.
This University has produced many doctors who are really credible, competent, intelligent and are all trained very well while they are still students of this University despite of the very low tuition fee offered by the College of Medicine- West Visayas State University. Proud to be Taga-West! =)))
Looking' at those positive comments about this University, it really drives my passion as a Solomon Islander, that I wants to be there,undertakin' the field of medicine. But HOW will I get the admission?
16
St. Luke's College of Medicine
More than the scholarships and comfy environment of St. Luke's College of Medicine, the institution didn't just develop a pool of the brightest students and best physician/professors; but a family which promotes cammaraderie, support system & opennes among its students. With its new curriculum, which was develop to improve their passing rate in the local boards, is indeed commendable. From a passing rate of 65-75% to both first and second time takers; has risen up to 94% (100% for the 1st time takers), which indeed is a big deal for something as young as this institution.
With state-of-the-art technology and facilities that is made available to St. Lukes medical students, the school has been able to produce top notch graduates that can work side-by-side with the best in the world. It accepts only students with very high medical entrance test ratings (90+%) and offers scholarships to deserving students.
I just need information about your college. As you know, some of university from your land started operation in India. I am also from southern part of India (Near chennai).
St Luke's is the number one in modern technology. Doctors, Nurses, Therapist, Technicians and staffs are very competent on their skills.
Friendly and compassionate.
17
AMA School of Medicine, Makati, Metro Manila
It's a great college in terms of teaching and clinical rotations, they are also starting campuses in Cavite and Baguio, Affordable tuition fees compared to most of the medical colleges in Philippines and one of the best.
College with the best facilities, faculties, placements, and the main thing it has an army hospital for clinical exposures... Better than davao
The college has improved a lot in recent years. Deserves to be among top 5.
College with best facilities, faculties and best education ethics
18
Pamantasan ng Lungsod ng Maynila - College of Medicine
Who says medical education are only for the rich people?... PLM College of Medicine is being subsidized by the local government of Manila and because of this, students push themselves to study hard and gear towards excellence to make the most of the privilege being given by the city of Manila. Admission is tedious, and maintaining your stature in the college is doubly difficult.
Unlike other schools where all you need is money for admission, this school requires superior intelligence. Low cost, but very high quality medical education at par with UP and even above UST.
Excellent quality of education for the cost. Highly selective in its admission and produces high caliber graduates. Reputation is comparable with UP and UST.
My brother is a product of PLM college of medicine, he is a successful Physician ( anesthesiologist) at Vancouver, Canada. I hope that my daughter will also reach her goal to be a doctor someday from PLM a reputable school.
19
Centro Escolar University
All level 4, and the school is known to be the best medical school.. Except that they don't have college of medicine. Still they are the best for medical related courses!
At CEU, they do not only provide medical allied professionals but globally competitive ones. Those that are guided by the twin maxim- Science and Virtue.
Blacksmith. CEU is a blacksmith. Heating all students up, and beating all of them to perfection. Graduates from CEU are of excellent caliber in clinical setting, and you can expect no less from them.
This is the best school for Doctor of Optometry.
20
Ateneo School of Medicine and Public Health
As far as I know, the first instructors of medicine in Ateneo are Thomasians and Maroons... so I think they should get the credit for making it to the top 10 for until the first graduates of Ateneo takes over the instructor duties.
Good training for student to be good behavior concept.
You will graduate
Doctor of Medicine and Master in Business Administration.
Quality and excellent teaching performance.
21
San Beda College of Medicine
One of the best medical school that offers an excellent neuroscience curriculum spearheaded by top-caliber neurologists and neurosurgeons in the country. Trust me, you'll learn how to localize lesions of NS in just a count of three. If you want to be an aspiring neurologist, enroll at SBCM.

SBCM is considered to be an "underdog" and a "dark horse" from all the medical schools in the country. But with its above 90% passing rate for first time PLE takers, this medical institution has something to say. PS: They don't gather potential topnotchers during admission because they CREATE topnotchers.
Above 90% passing rate for first time PLE takers. Only medical school that incorporates the Benedictine Hallmarks of Education.
School of neurologists, indeed.
22
Southwestern University, Cebu City
The first medical school in visayas and mindanao... the best international nursing school... The 3rd best Optometry School in the Philippines? Southwestern university was so great, so clean and good environment.. THe tuition fee is an affordable..
Southwestern University is truly a home of medical topnotchers. Through the years, they are consistent in producing world class physicians. This school is able to keep up 100% passing rate in the physician licensure exam.
They have rotations with SDA medical hospitals in the USA. Admission is primarily based on your English and Biology NMAT scores. I considered Santo Tomas but the air in Manila is so bad, Cebu won out.
Great University... Before get admission I almost visit every university door to door but in All of them I really like this University.
23
Cebu Doctors' University
Good facilities, good ambiance, good faculties make good conditions for students to become good doctors. It has many hospital branches in Central Visayas which allow Interns & post graduates sharpen their skills to become good doctors. It has a good record in passing percentage in board examinations.
It also has good products! In our part of the Philippines, the heads of the hospital all come from Cebu Doctors'! They also have very good facilities and good hospital support!
By far the most competent medical school in Cebu and probably one of the most in the entire Philippines.
Vry good university in cebu obviously it is developed in all courses. It have american md programme with collabration of xavier university. Over all it delivers good medical students
24 Mahatma Gandhi University
25
Mindanao State University College of Medicine
The best medicine in the field of medicine even it so cheaply for tuition the research for medicinal information enough as a good physician...
Top 5 Medicine school in Physician Licensure Examination from 2007-2012. Not to mention, being the cheapest medicine school throughout the country. Quality education it is! Proud MSUan! :D
Msu colleges will improve their facilities particularly in high proffession to aim the world class university entire world...
Libre lang. Just need to pass all your grades.
PSearch List