Top 10 Best Universities in the Philippines
The Top Ten
1
Polytechnic University of the Philippines
Polytechnic University of the Philippines truly embodies the word "polytechnic" as it has a humongous corpus of programs and courses that are of pertinence to both the academe and the wider society. Moreover, its polytechnic aspect is complemented with its affordable education that will cost you P12 per unit, likewise it is not merely affordable but also of high quality.

There's got to be a good reason why PUP always tops board/bar exams, and why it's always elevated in major polls about best universities in the country. Others may look down on this university for its apparent lack of high-end facilities, but this just attests to the truism that defines education not on the basis of its affluent demographic, or its technologically cunning facilities, but on its character and openness to the wider pursuit of knowledge, and without a doubt PUP has that. The university itself is a microcosm of the entire Philippines; Tagalog or non-Tagalog, Anglophone or not, rich or poor, and ...more
Polytechnic University of the Philippines may not be one of those universities drooled over by many because 1) it has a reputation of being activism-related, 2) it has no grand facilities whatsoever, and 3) it is the "automatic" haven for those who cannot afford to go to the deemed high-class university. It is, however, 1) the state university that offers the lowest tuition fee which is 2) duly compensated by the well-versed professors, especially in major subjects, 3) and PUP is a university which shows life with all its warts and blemishes -- nude and true. (And we're not activists. We're progressives. Period. )
PUP will always be the best. Strict follower of the unsaid rule, "Quality Education, not Quantity Education". Even though its facilities are not one of the best in the country, its students are proud members of the society. Yes, countless rallies and walk-outs are present in this state university, activists are usually seen as the students who only knows how to complain about everything but in reality, these students are members of the intelligent populace of the university and wants to make a change. The icing on the cake, PUP it is.
I'd like to point to the idea when students graduate and bring the name of their Alma matter to the corporate world.

In work places, PUPians are the ones who do things patiently; they don't care if the job is defined by the position. Others from exclusive universities would just think that since they are exclusive, they don't need to put too much effort to gain promotion, or reach the advancement first. It's ironic why companies, orgs and government institution are always after the name of the school of the students. come on there are big four, but there are a lot of colleges and universities in the Philippines.

I'm working in a foreign government, having 30-40 foreign staff and about 50 Filipinos. In our work place, honestly, those staff that came from exclusive schools are the ones who seemed to pose crab mentality and discrimination. Sadly, the foreigners are blinded by the pretentious characters of these staff.
2
Mapua Institute of Technology
Mapua is the great institution if we talk about engineering, because in the year that was establish until now they product competitive engineers in over the whole world. The continues having a topnotchers in board exams and mapua is also accredited by ABET that helps our newly graduated student to have a good job that compatible in his/her career.
The first and only to be accredited in the Philippines and the first in Southeast Asia, this unprecedented feat makes Mapua's programs officially world-class. ABET, the US-based and world-leading accreditor for college and university programs in applied science, computing, engineering, and technology, is a federation of 30 professional and technical societies representing these fields.
I was always best in math during my primary and secondary school days but I became BETTER BEST when I went to MIT. It was more challenging and mind bugling. And all the techniques that I knew in MATH I got from MIT. I don't use calculator because I am faster than it and it's more fun to use mental math.
Mapua is one of the most expensive universities in the philippines and the money that we pay is certainly WORHT IT. The only university that is Quarterm, yes we have 4 terms and we don't have vacations, We always STUDY. Mapua trains you to as to fail and to be pushed to succeed simply because Mapua wants you to graduate and instantly be the BOSS.
3 ACLC College
4
Far Eastern University
The Land of Green and Gold. FEU not only provides quality education but also it stands to its core values of Fortitude, Excellence and Uprightness.

FEU is not your ordinary school. It is one of the oldest universities in the country. It has achieved and has shown to the country and the rest of the world its products and alumni in different fields of expertise.

The Far Eastern University continuously provides academic excellence by continuing to improve its teaching methods, by engaging the students to the application of theories, by opening the minds of the students to the world and by encouraging them to be the best that they can be.

Other schools may have the best students, but this university proves that she can mold simple minds into great ones.
I am one of the pioneering batch of Hotel and Restaurant Management in FEU. FEU provides us amazing professors from the industry of Hotel and Restaurant as well as great facilities. FEU built a mini hotel with great kitchen laboratory, bar rooms, one single room and suite room. Di lang yan, the tuition fee as much affordable compared to other universities offering the same course. There are activities that really helps us learn more and exercise our skills. FEU is simply the best. A package of everything. GO FEU!
FEU is an 80 year old higher education institution. It was named by the late Pres. Quezon as the Best Private Non-Sectarian University in the Philippines. Truly by its vision to become the University of Choice in Asia, about 700 international students are currently enrolled in the University comprising of the students within Asia Pacific, Africa and North America.

Fortitude, Excellence, Uprightness.. That three(3) values could give you a broad opportunities in life towards your goal.
I vote Far Eastern University not just because I'm part of it but also because FEU provides a high quality education and yes I already prove it, it not just lead but it also motivates everyone to be on the peak of their career and FEU also provides great facilities to make everyone comfortable, FEU can be everyone's second home and it's really fun to be with its growing institution... More power and keep up the better work and if possibly the best one...
5
University of the Philippines
Bakit UP? Simply because it provides the best quality of education in the country. Being the sole National University in the country, it hones the future leaders of this country in fields of education, politics, sciences, engineering and arts. UP may not have the best facilities but it has the best teachers and best students. And what UP teaches to its students that other Universities do not have is critical thinking. UP students think beyond the box. We don't just go with the flow all the time. We tend not to be passive people and conformers. We go against the current if needed and UP always aim to be part of the solution of our country's problems because if we will not do it, who else will? Only the best, for the best.
Anyone with a brain would know that finding out the best university is not a popularity contest. It is not a matter of argument either. It is not something claimed by folks who went to the school, nor their fathers, mothers, siblings or friends. Most unbiased observers and quantifiable metrics would tell you that UP is up there, but Ateneo is closing in overall. International rankings exist, and those two schools would rank highest in the Philippines overall. Other schools are getting better, of course, but they have some catching up to do. The sad fact is, NO Philippine schools would rank in any top 100 universities in the world. So, we all have work to do.
University of the Philippines Open University. The premier university for students and professionals who have pure dedication, who are liberated and critical thinkers, and the leaders of today and tomorrow. Because of its innovative programs under distance education mode, UP Open University provides an avenue where career and study can be both balanced and achieved in synergy. Respected industry professionals and practitioners, top educators, renowned politicians, famous filmmakers and people from show business mostly constitute the learners of University of the Philippines Open University.

Other universities create leaders for tomorrow. UPOU is the university of leaders of today and tomorrow.
In my own time in UP, almost 10/10 of the teachers know what they teach and at least more than 50% knows how to teach and have passion to teach. Compared to DLSU where I tried to have my private school experience in post grad, DLSU is way down low. It doesn't mean that there are no great teachers there. I just mean that it's just a matter of small chance to have one - a bright and dedicated one suited to teaching. Yes, it might have better facilities but it cannot equate the training that UP can offer. UP is the best. I am a proud graduate of UPLB.
6 Aklan Catholic College
7
University of Sto. Tomas
The University of Santo Tomas stands as one of the best universities, not only in the Philippines, but also in Asia and Western countries as well. In its 400 years of existence, UST has created its own identity- a center rich in cultural heritage, moral values and spirituality, an institution which offers the best quality education, and a training ground for future professionals and leaders of the country. Through the years, UST has been producing top notch students excelling in all fields; namely, arts, sports, science, mathematics and etc. As a matter of fact, Thomasians produce consistent topnotchers in all of the board examinations, unlike other schools which only appear in the list every two or three years. Also, UST has been recognized as one of the best schools in Asia, and at several times, it has been included in the list of the top 500 universities of the world. Given that it offers the best quality education in the country, many iconic identities are a product of this ...more
Here are 7 reasons why studying in UST is a great experience:

1. Admission is selective so your classmates are pretty smart.
2. Professors have expertise, with a growing number of PhDs.
3. Campus facilities (such as the Quad Pavilion) are some of the best not only in the Philippines but in the region.
4. UST performs well not only in technical/medical/hard sciences but also in creative arts and culture.
5. Strong grounding in ethics, regardless if you're religious or not.
6. It's part of Philippine history: nothing like having national heroes such as Jose Rizal and saints as part of the alumni base.
7. It's traditional but forward-looking: many more things to expect as it expands its campus and programs beyond Manila.
The "University of Santo Tomas" or "Unibersidad ng Santo Tomas" (in Filipino), is the great half of my dream schools or universities, UP taking the other half. UST is known for its prestigious legacy and its superb and quality education. I've heard that they offer education and knowledge in Medicine that comes unparalleled! Let's not also forget the fact that UST is also one of the best schools in Asia! Also, the Thomasians and the faculty are known to be intelligent and accommodating. Hoping to be a Thomasian soon!
UST has been there for four hundred years. She's been there to mold young minds into productive citizens of our country. And more importantly, she has been there standing as a witness to our nation's colorful history. Pioneered the education systems, withstood wars and now still standing tall as one of the most prestigious universities in the world. G-O! The Pontifical, Royal, and THE Catholic University of the Philippines!
8 NIIT Baguio
9
University of the East
UE is still the best university there is!

With so many available scholarships for the less fortunate who want to pursue their college education. Where else can you find a very generous scholarship program that provides free tuition fees and all sorts of subsidies? The Tan Yan Kee Foundation Inc scholarship enabled me to reach my dreams. Thanks to our benefactor Dr Lucio "El Kapitan" Tan for his philanthropic works.

To all those aspiring to study on a private university with high-end facilities and excellent environment, Lualhati (UE) is the school of choice for you!

Civil Engineer
6th Placer
For me, this University is the best. It cares for the welfare of the students. It has a very nice social environment. It sticks to its policies. It has very inspiring professors. It encourages the participation of the students in academic, environmental and cultural matters.
For me, the University of the East deserves to be number one. First, the quality of education is unmatched because of the teaching methods and facilities and the profesors expertise in the subjects as well. And second, UE is not just only approved by students but even the faculty members. They have said that they receive high salary and superb benefits, as much as we do.
University of the East is globally competitive academically, in the field of sports, chorale, dance squad and so much more. It may have a poor popularity compared to other universities but it has this rich values than educates every people in all walks of life.
10
Lyceum of the Philippines University
I am an International Relations student at LPU. I highly recommend my school to those who want to take up International Relations or Foreign Service Personally, I have good relationships with my professors and mentors in my school. Our college strictly implements the English-speaking policy because Lyceum believes that having good English will make us globally competitive (and that's too essential nowadays. )They give us superb education and mold us to be people of HUMILITY, HONESTY, FORTITUDE and RIGHTEOUSNESS.
I'm in my second year at LPU Manila. First time I entered the school, I liked it right off the bat. It has modern facilities to ensure the best environment for us. The professors are very knowledgeable in their field, and they inspire students across all disciplines. One thing though, the school is too crowded. I would suggest that they move to another location, a much bigger place so they can accommodate the larger number of students, and leave the intramuros campus to the graduate programs.
Lyceum of the Philippines University prides itself with its long and rich tradition of Academic Excellence through the legacy of its founder, Dr. Jose P. Laurel. The only president to have served in all three branches of the Government, Dr. Laurel was a successful lawyer, legislator, constitutionalist, jurist, writer, scholar, statesman, philosopher, and above all things, an educator. Dr. Laurel's concern for education was his most abiding passion. LPU Taking the Lead!
The only university in the Philippines that has an international accreditation in hospitality and tourism management courses from the top international accrediting firm which is THE-ICE. And, so, because of this, this school makes the best among the rest. It really trains its students very well. It's an excellent institution for tourism and hospitality courses!
The Contenders
11
PLMUN
Pamantasan ng lungsod ng muntinlupa is the current rising local universities in metro manila it produces quality business administration, criminology students. It is the best local university because of its finest when it comes to quality education curriculum. I love PLMUN. The fastest growing university in muntinlupa.
Pamantasan ng Lungsod ng Maynila. One of the universities in the Philippines with high passing rate of board exams.
12
De La Salle University (Manila)
Ethical and critical thinkers abound in this celebrated prestigious global educational institution. Student satisfaction, A+. Teaching quality, A+. Research impact, A+. Employment prospects, A+. But it does not stop here. While other institutions, for some reason, produce graduates who are raw or over-cooked in terms of maturity and outlook in life, De La Salle University has always leaned towards producing graduates who are just(ifiably) right in their own morals, ethical knowledge and wisdom. I cringe when other universities proclaim how much aggressive leaders they have produced over the history of the Philippine economy when, if you scrutinize and evaluate how much they have plundered or prioritized personal gain over country's, they have only contributed to the deficit and ailing problems of our crippled economy. But De La Salle graduates are nothing like the corrupting 'cancer cell' products of other educational institutions. De La Salle graduates, in fact, serve as the backbone ...more
De La Salle University is assuredly one of the best universities in Asia. It's links with other La Sallian schools provide it with a competetiive advantage against other schools. It's also the top school in the Philippines that has the most interactive website possible. People thought that all La Sallians are rich, but we believe this to be simply untrue: most of them are families whose backgrounds range from entrepreneurs to company leaders, doctors to distinguished educators.

We believe that De La Salle University is one of the best university when it comes to business. If anyone has looked at the Central Bank of the Philippines (which is overlooking the main La Salle school complex), the leaders there are La Sallian. Innovation is inherited in the LaSallian tradition, and this spills out not only in business but also in the liberal arts, education, medicine, and the like.

Oh, and there's a reason why De La Salle's chosen symbol is an archer, compared to both UP and ...more
De La Salle University Manila (DLSU) continues to be highly-regarded globally as the ultimate Philippine cradle of learning for the well-rounded individuals. Indeed it is one of the rare breed of Philippine higher educational institutions where topnotch rigorous academic programmes (in a fast-paced academic period) are offered vis-à-vis its equally-valued religious programmes. No other well-respected institutions in the Philippines offer heavily-filtered admission process that favours student applicants who possess outstanding IQ and EQ combined. The award-winning programmes and professors welcome those who managed to surmount the high bar of admissions. And the DLSU students always deliver - always the upper decile of performers in nationwide board examinations and global qualifications. It is no surprise why DLSU graduates of Business, Science, Engineering and the Arts are constantly sought after by the real world out there, one of the evidence of the priceless worth of this ...more
"De La Salle University is a higher education institution that seeks to respond to the call and needs of the Church and the country. It aims to play a key role in the formation and education of future leaders and achievers. Its community hopes to contribute to nation building. "

De La Salle University molds not only brain but also the personality of the student. I am proud to be a part of this school especially it is the ideal school for business courses.
13
Ateneo De Manila University
I think it is a rarity and most definitely an asset in Philippine tertiary education that we have the confluence of a liberal and humanities-oriented curriculum, a Jesuit led administration, and a school environment that values a holistic, well-rounded development manifested in the Ateneo. Currently an undergraduate that has been with ADMU since high school, I can attest to the quality of education I am fortunate to experience as a result of the unparalleled faculty, superb facilities, and epiphany thrust of values that underscores what the Ateneo education stands for. Steeped in continuing its tradition of excellence, Ateneo de Manila remains one of the country's most prestigious and foremost partner in nation-building.
Quality is a six-letter word: A-T-E-N-E-O.

What makes Ateneo unique is it forms its students holistically, that's the edge of the Ateneo graduates to graduates of other universities. Ateneo has produced thousands of responsible citizens, including the National Hero, Dr. Jose Rizal. It is also part of the network of Jesuit universities across the globe, including some of the World's Top Universities.

Existing for more than 150 years, being the center of excellence, the Ateneo de Manila University is truly the Philippines' best. Other Jesuit-run universities in the country, Ateneo de Zamboanga University, Xavier University-Ateneo de Cagayan, Ateneo de Naga University and Ateneo de Davao University also, are some of the most respectable in the Philippines.
It is the most elite school in the Philippines, no doubt. In terms of intelligence and quality of professors, it is at par with UP. In terms of financial affluence, it is the best followed by La Salle Taft. In terms of student values, it is more or less equal to UST.

Ateneo de Manila has the biggest number of alumni/nae who have been admitted to the world's most prestigious universities like Harvard, Stanford, Oxford, Yale, Cambridge, London, MIT, NYU, Georgetown and the like as a testimony to its world-class quality.

Finally, Ateneo gives opportunities even to graduates from not-so-well known schools as long as these students are very hardworking. Examples are former Law Dean Cesar Villanueva (a graduate of Holy Angel University who was given scholarship by Ateneo Law, and would eventually finish doctorate in Harvard)

So if you're really hardworking and intellectually brilliant, welcome to Ateneo!
No questions asked... Everybody knows that AdMU is the best university in the country not only in academic aspect but also in nation-building. It's the only University in the Philippines that offers a holistic quality education. It doesn't just help you gain knowledge, it helps you be a man of wisdom and faith. It's the ONLY university that has been granted a LEVEL IV accreditation by PAASCU! Whatever other schools would say, you know that truth! AdMU is the best!
14
Our Lady of Fatima University (OLFU)
Our Lady of Fatima University proved its quality through its graduates that topped the board exams; in Pharmacy, Medical Technology, Physical Theraphy and Medicine.
The results of the board shows that Fatima is one of the finest in teaching Medical courses. In 2010 : 6 among the top 10 of the Physician Licensure Exams came from this Institution. No wonder how Fatima dominated.

Fatima is also one of the few Universities in the Philippines that is granted Autonomous by CHED. Which indicates that it is one of the top universities in the country.

Why go to other school that has 40, 000 pesos per semester if you can enter a top school that will surely provide the same amount of education, with affordable tuition fees?
I didn't graduate from this school but I have to rate this school as the no. 1 university in the Philippines based on the learning experience my grandkids have been telling me. You see I'm a graduate of Heald Institute of Technology in California and took college courses at the Old Dominion University in Vrginia and University of Hawaii as well, and found similarities in the teaching approach there at OLFU as related by my grandkids (one takes nursing and the other one HRM). The main driving force that makes a student to excel is how the school educates the students in relation to their moral, spiritual and social relevance in their respective community that will eventually lead them to become a responsible, productive and caring citizens not only there but wherever they choose to go. A school has to capture the heart and mind of its studentry in order to live up to its name as provider of excellent education, and OLFU definitely is right on the mark. I have the opportunity to ...more
What I love about OLFU is the affordable tuition. Everybody is given a chance to study expensive courses like Nursing, Medicine, Physical Therapy, etc. Imagine how much is the tuition of those courses compared to other Universities? What I love about teaching in OLFU is seeing students from low income families being given a chance to study College courses that will give them a good future. Go OLFU! I am proud to be a member of this excellent insitution.
I support Fatima not because I am a student there, but because Fatima really teaches students to improve.. It doesn't mean that if the tuition fee is small or if there is no Entrance exam that this school is a joke, but because it believes that EVERY student deserves to have a good education.. This school taught me that you don't have to be the smartest or wealthiest person to top the board exam..
15
Adamson University
Adamson University has endured the tests of history, first as a Greek-run school and then as a Catholic and Vincentian institution. It has emerged academically richer and stronger, accumulating layers of knowledge and experience that sustain its mission to provide education"the kind that meets stringent standards of quality yet affordable to those who have less. Now beyond its Diamond Jubilee, it confidently and ably plays its role as an agent of personal as well as social transformation.
Adamson University provides good quality education, lowest tuition fee among other catholic universities in Metro Manila, it gives many scholarship programs and many successful people in business I know graduated in Adamson University. They excel in and out of the country. This school do not accept students just because they are rich. It is always open to people with big dreams, rich or not.
For the past 80 years of its existence, Adamson University has proven its excellence in learning, sports and service. This year, Adamson University topped the board exams in various fields: Top 3 in Electronics Engineering, Top 2 in Customs Administration, Top 3 in Education, Top 7 in Chemical Engineering, Electrical Engineering and Mechanical Engineering. Soar High Falcons!
Adamson University may not be as elite as UP, Admu, La Salle or UST. But they bring out the best in their students and with their zero based grading system, it makes you study harder and to strive hard making the student disciplined with values. They provide quality education especially for engineering degrees. Soar High Falcons! Be Proud!
16
Pilar College
Private sectarian school in Zamboanga City, Philippines.
17
Bulacan State University
One of the best for it molds not just good professionals but good leaders as well and not only that, Bulacan State University trains not only Filipino people but it also train Korean, Japanese etc. To improve their language skills. The University is mandated to provide higher professional / technical training and to promote research, advanced studies and progressive leadership on Engineering, Architecture, Education, Arts and Science, Information Technology, Business Administration, Medicine, Law, Public Administration and other courses. It has been identified by the Commission on Higher Education (CHED) as one of the Center for Excellence and Development in the country, and one of the Training Centers nationwide for teachers who want to be educated in areas beyond their specialization.
When it comes to quality education this university really do well. It is not just molds every one to be the best they molds everyone to SOAR HIGH to FLY HIGHER.It can be labeled just like the elite and prestigious universities here not because they are well known and a really expensive one but because of the quality education it offers. And as you can see based on the board examinations Bulsu always passed and sometimes gets a place on the top. like in EDUCATION, ARCHITECTURE, LAW and ENGINEERING and etc. That's why this should be labeled as one of the TOP Universities here in our country.
The Bulacan State University envisions itself to be one of the country's leading institutions in developing graduates capable of responding to the needs of the region and the demands of global standards. Aspiring to improve the quality of life of the people and promote the socioeconomic development of its service areas, the institution shall pursue excellence in its programs and will manage its affairs with efficiency and effectiveness. college of education visions
One of the country's best university of its kind. Home of the future leaders. A recognized leader for excellence in instruction, research, extension and production services, a key player in the education and formation of professionally competent, service oriented, and
Productive citizens, and a prime mover of the nation's sustainable socioeconomic growth and development.
18
Centro Escolar University
One of the best universities in Manila. Provides quality top notchers and passers in different fields like Dentistry, Optometry, Nursing, Medical Technology, Pharmacy, Social Work, etc.

You won't regret being a part of this university.

The school where there is a special ceremony called Sampaguita Interlude before the Graduation/Commencement Exercises.

Best environment meaning cleanest university which includes the lecture rooms, hallways, libraries, toilets, canteens, chapel.
CEU provides impressive passing rates in board exams.. Most especially in the fields of Dentistry, Pharmacy, Optometry, Medical Technology, Nutrition and Dietetics, among others. The students are disciplined and well-guided by eligible faculty members. Security systems are superb, and we can assure that every student's safety is well-handled. Every Escolarians live by the university's maxim: Science and Virtue.
The program in CEU is the one that changes everything. Through its program it makes the students to give all what they can do physically, mentally and even spiritually. The most important thing a university must have is to have an excellent program to enhance the mind, body, and soul of every student. Go Centro Escolar University! More blessings to come!
Centro Escolar University School of Pharmacy is the only one in the whole Philippines granted with a Level IV status, the highest accredited School of Pharmacy in the whole Philippines!

The best university on allied medicine and the top provider of knowledgeable and God-fearing topnotchers!
19
New Era University
"Best Law Schools", see in the "Ultimate List" of ranker community search ( W. Ranker. Com) members of ABA approved law schools, operating in the US. Rank no.2 in "Best Law Schools Worldwide" next to Harvard University rank number 1. New Era University can't reach the highest voting list in ranker, no.34 on the list, but it deserve to be top on Bar Exams next to Harvard University. The world are watching us because of the succeeding success of New Era University on Bar/Board Exams taken in United Nations.
ALL graduated of New Era University are all world class topnotcher of board/bar exams of United Nations, they are all world SummaCumlaude, world Magnacumlaude, world cumlaude, and world laude, they only achieved, exa% is the highest and the lowest is peta%. New Era University surpassed on the academics of Engineering, Law, Education, and Nursing. And now New Era University plan to produce topnotcher on accountancy thru ABB scholars. New Era University rank number 1 on ABB and Top Universities records followed by Harvard University no.2 and Cambridge University no.3, belong to first triangle of FIRST Organization, released on 2011/2012 records. And all graduated of New Era University are obliged to work on government of United Nations based on the law existed, and the superior standing of New Era University parallel to Harvard University and Cambridge University.
One of the best school in the Philippines. I'm proud for being an alumnus in this university. Aside from being anchored with unique Christian culture of excellence, discipline is known to be its benchmark. It specializes in Engineering, Mass Communication, Nursing and Accountancy and we're proud that we've produced famous personalities known in the different industries today.. And still producing more. Go NEU to being world-class and globally competitive!
For me, one of the BEST UNIVERSITIES in the Philippines. Even though it is not that popular like UP or PUP, but what I realized here in this school is that we're learning with a unique Christian culture of excellence, discipline, and service to humanity.

I believe that school are just one of the factors that give us opportunity to have a better job but truly it's in us if we let the world just pass by or do some waltz or chacha that will make our own destiny. What important is our character that will make us fly wherever we go, and this school offers that good quality of education through the Glory of our God Father...

PEACE TO ALL ERANIANS!
20 Saint Ferdinand College - Ilagan City
21
University of Manila
The university of manila is a academic school which is the student of this university will obey the rules and regulations. As I observe the university of manila will have a more students who has a local and foreign students which is teaching higher education to us. The professor and all the faculty staff especially the president of the university is very thoughtful and understanding.. Being a observer I am a first year college student
Great school. Prepared me for where I am today. Am very grateful to the City of Manila and to the late Mayor
Villegas who had the vision to give the less fortunate a chance to better themselves.
And by the way it is University of the City of Manila instead of University of Manila.
The University of Manila is the school for poor students with high dream to become a leader in their respective career.
There's a bit of misunderstanding in this section, this is UM, PLM is a different university. Anyways, I have observed that the staff in here are not that accomodating. They should improve on that.
22
Cavite State University
Considering that Cavite State University is a public university, it still provide it's students high standard (quality) education that they deserve. According to a study before about the best university in Cavite, CvSU is in the 4'rt slot. Amazing right, so why don't we put it in number one (1) at this time. In addition, some graduates in CvSU are now employees of well known companies like Accenture.
It provide high quality education for all students who want to pursue their dream. You don't have to become rich or have substantial money in your hand for you to have education because CvSU can understand the situation of the mass.
The only university to stand its motto - having excellency and trust worthy services, attaining its outstanding performance and continuing to produce a high quality and skilled professionals.
Cavite State University is a highly standard school that mold the students in beyond expectation performance, skills and knowledge that bring us in a good career and a brighter future..
23
Central Luzon State University
Central Luzon, the place where you can be naturally you with the nature around you. You have the best resources to learn nature here. Agriculture that is and not only that.. This school offers collaboration with a lot of foreign matters that the student too can take part. This school will become the central of who you are when you leave. Dear alma mater, I don't miss you but I miss the lessons that you have engrave in the hearts of people who left you.
CLSU is one of the finest universities in the Philippines offering BS in Business Administration major in Economics. It is also one of the few to have established a corporate college (College of Business Administration and Accountancy). CLSU also has the most supportive administration that allows student organization to take charge and make their own stand in the development of the society both in the local and the national level. It has its best facilities in the field of research and development. CLSU: Where the difference is created!
CLSU has been in the top 6 of finest University and colleges nationwide according to the Phil. Star as Data have been sourced from the Commission on Higher Education's (CHED) list of higher educational institutions which are considered centers of excellence and development. These schools "have demonstrated the highest degree or level of standard along the areas of instruction, research and extension," according to the commission.
They are able to produce quality graduates who has the leadership ability. The College of Veterinary Science and Medicine is their Highlight. 7 of the Top 10 on the Vet Med Board Exam comes from Central Luzon State University. Also, their College of Business Administration and Accountancy (CBAA) are too competitive when it comes to the corporate world.
24
Mindanao State University
It has one of the lowest tuition fee in the Philippines, majority of the students only pays 2000 pesos during an enrollment to cover all the fees. Not only that, the cost of living of the students living here, is indeed, very cheap too. 2500 pesos per month of monthly allowance is enough to cover board, lodging, and other usual student needs. Speaking of the quality of education, many professors finished their master's and doctoral degrees on prestigious universities abroad. A big plus is that this university is also a social laboratory for Filipino Christians, Lumads, and Muslims wherein the three group of people are given an environment to understand each other's ways and culture. Majority of the students here are coming from the poorest family in Mindanao who couldn't have afford a college education if MSU is not existing. Because of the nature of the student populace, they become very competitive and always aiming that apple on the top of the bough, thinking that being in MSU is ...more
MSU-IIT raises the bar for schools that have low to extra-low budgets. Since I graduated in 2003 the school has transformed itself from the inside out. The ratio of Masters-Doctors to student population runs high and increases every year while the buildings are being added each year. The training that one gets from this school is way beyond the schools in Metro Manila. From language, arts, engineering, science, physics and mathematics MSU-IIT has competed nationally and internationally. It boasts of its world-class teaching force and a dedicated administrative force. The other schools in this list are what they are just because they have the luxury of having resources that MSU-IIT can consider way, way bigger than what has been accomplished. For students that are poor yet gifted with grit and intellect this school is the best.
I am enjoying my profession because I am working in a American based multi-national company. My peers have nothing bad to say about my work ethics and intellectual capability. This is so because I was trained in Mindanao State University and thanks to my mentors for providing the rigid training, in an MSUan way. I've worked with alumni from 4 best known universities and they were and are always shocked when founding out I was a graduate of MSU, they always thought I finished my engineering degree from 'THE GREEN ARCHER'. By the way, I enjoyed both life in mountain campus of Marawi and the sea level campus of IIT. Tru blood MSUan, always! I just hope Mindanao State University will maintain the standards and even aspire to be the best university within ASEAN.
Tuition Fees and other fees are not constraints to mindanao state university students. What constrained the students is actually the high standard quality of education in all the programs offered by the university. Once you finished a degree in this institution, you feel proud of yourself because a better is waiting for the graduate. Like me, I landed a better job in the academe because I am a product of this standard university.
25
University of the Visayas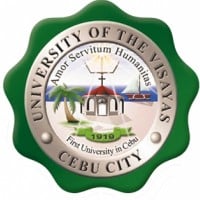 The University of the Visayas is an educational institution located at Cebu City, Philippines. It is billed as the first school in the entire province of Cebu who gained a university status.
One of the Top performing school in the Visayas not only in academic but also in sport and specialized best varsity players in Basketball.
I am Proud being an alumnae of this University because University of the Visayas is one of the leading Universities here in the Visayas region... Visayanian Go Go Go!
University of the Visayas --- a university with a HEART <3

Visayanians are great, we just don't have time to share it to the world. We're busy in planning for our good future.
New Mechanical Engineers for successfully passing the March 2011
Mechanical Engineering Licensure Examinations. The Passing percentage for first timers: 83.33%.
( Highest among all engineering schools in cebu )
PSearch List