Top Universities and Colleges in Cebu, Philippines
The Top Ten
1
University of San Carlos
At USC as in topnotch universities such as UP, Ateneo, La Salle, we inculcate among our students academic excellence and academic freedom with social conscience/responsibility.
We develop our students competence on strong foundation of liberal education, the sciences & mathematics in conjugation with the arts, culture & social sciences for our graduates to be whole rounded professionals, well educated as well cultured, globally minded. Most of all in the Carolinian community, we highly respect and practice the freedom of expression within the limits of law, decency and public order. We encourage our students to free and open discussions, debates to allow an environment of creative, critical, in-depth & independent thinking, inquisitiveness, open-mindedness, universality, inclusiveness, foresightedness, and being competitive in the context of Christian values and tenets.
Carolinian university community promotes academic excellence, research aptitude, social, cultural, spiritual well being, entrepreneurship and leadership among its students across the various colleges, schools, departments and academic programs. USC pursue culture of continuous upgrading and enhancement of competencies, competitiveness and social consciousness of its academic community (administration, faculty, students) thus producing high caliber professionals that will have major contribution and leadership in business, industry, economics, environmental, social services sectors, etc. of the country.
The University is really up to its name of providing excellent education because the university has more activities that the students need to pass in order to prove themselves worthy of the course they are taking. And when it comes to issues of sophisticated students of USC, its not really what other people think it is outside the school, to be one of them, your facing a different perspective to the matter and from within I can say that its really just a matter of whom you hang out with and how you guys are connected to each other. Proud to be a Carolinian!
USC has always been the premier university in Cebu and southern Philippines! It has produced professionals of high caliber, lawyers, engineers, architects, accountants and business leaders, physicians (pre-med / bachelor degree); biologists & marine biologists, chemists, physicists, mathematicians / statisticians, economist, sociologist / anthropologist, environmental specialists, science teachers, advertising artists, fine artists, product designers (furniture design, etc.) that played major role, leadership, professional excellence in regional, national and global economy.
2
University of San Jose Recoletos
Yes. A resounding yes. But as I read from top to bottom each school seemed to claim the number 1 spot. I don't see the relevance. I have a childhood friend, only a high school graduate, successful with his own business, got a lot of assets and a God-fearing religious fellow. One time we met each other at the church'car park. I asked him, why didn't you park your car in front so you'll be the first to get out? He humbly replied, "It's ok. I don't need to hurry. I want to give that chance to others."

Simple yet so inspiring! Many have learned God's humble ways. But only few have emulated and applied those ways in real life.
I think this school should be the leading school in Cebu simply because the students from this school excel in different kinds field of endeavor. The school itself teaches its student to have faith in God. To be family oriented and know how to serve the community by helping those in need individual. The school has a state of the arts facilities. They have their hometel for their harm and tourism students they have their own radio and T.V. station for their masscomm students. They have their very huge library consisting of thousands of books. That's why I choose this school.
One mistake of a person doesn't mean you generalize all of the people in San Jose. If you got an indecent post that is unnecessary you should think about it before posting it stop generalizing everything just because one has committed a mistake. We are all victims of this society and who ever you are "you're just Jealous that you or even your school doesn't have the competency that We JOSENIANS have! Adelante means move on and keep moving forward, and by the way, you're like 2 years late of the news.
USJ-R is the center for excellence. Students are humble, discipline, and most especially knows how to work as a FAMILY "TEAM". They do not misjudged other schools, but instead of, they respect them as how they respected their selves.

One of the best school that has a core values of I. N. S. P. I. R. E... Means

Interiority - The enthusiasm to live out one's life as an authentic witness of God, being maka Diyos, makatao, makapamilya.

Nationalism - The loyalty to ones own country by developing a profound sense of national consciousness, appreciation of distinct culture, preservation of the environment among other endeavors.

Service - The willingness, availability and readiness to share generously ones time, resources and expertise to the institution.

Pioneerism - Being at the forefront in the pursuit of new ideas and better ways of doing things.

Integrity - The living of a virtuous Christian life worthy of emulation

Reliability - The ...more
3
University of Cebu
A remarkable and dynamic institution for learning, fueled by realistic goals, a virtuous vision, and a mission that aims to produce not only competitive people in the various fields in the industry, but WORLD-CLASS outputs which will be of great significance to the society they live in; inculcating within themselves KNOWLEDGE, INNOVATION, and EXCELLENCE. This is why we, UCnians don't just dub ourselves as "Webmasters" for no apparent reason. We believe that we may be able to become such in the near future. The combined power of the University's standards and its highly- skilled and respectable faculties towards the aim of providing quality education perpetuate every deep-seated fuel of skills and potentials that each student has, making them leaders for development and undeniably, assets in the community. LET'S GO UC!
University of Cebu boasts its brilliant and multi-awarded students every year. We produce world class seafarers, nurses, hoteliers, it specialists, accountants, engineers and we always get spots in licensure exams. We always bring out the best in every student.
We also have international scholarships and employements such as the Norwegian Shipowners Association, International Maritime Employers Corp, Australian Trade Training Course (HRM).
Because in UC, you get more and pay less.
I hope you will give time to entertain those students who wish to apply as working student in your institutions that believing they can progress their talents, skills and knowledge through subject matter.
I just heard some news that those applicants who applying that have no connection inside the campus wouldn't easy to avail the previllge.
I'm hoping that does not the real reason behind.
Thank you and more power.
I am a proud student of University of Cebu. Though I am still a new student of this school, I already encountered things which could indeed give me enough perceptions on how to become a good citizen of this country. Despite of the big fact that this school is not well-equipped of things like those of USJR and USC, I could proudly say that UC is the best, for they build students with great intellectual capacities and principles in life. More power to us all. BIBA UCnians.
4
Cebu Normal University
Cebu Normal University has Level 4 accreditation for the College of Nursing and Teacher Education and is the first HEI to have achieve such honors! It is Region 7's Center of Nursing Excellence and the Region 7's Center for Teacher Development. CNU has produced 12 Top-notchers in 2012 and 3 Top-notchers in 2013 in the Nursing Licensure Examinations with 100% passing percentage. It is also one of the three Best Performing Schools in the Nursing Licensure Exams. It has produce 3 top-notchers in the 2012 Licensure Examinations for Teachers!

Considered to be the premier School for Education and Nursing in the Visayas. It is the cheapest HEI in Cebu, but offers High quality education, being true to its motto; Quality with Integrity.
CNU is sometimes called Cebu Nursing University. The college of nursing is one of the best nursing schools because even if cnu don't have the hospital still it produced a quality graduates. The college of Educationl in CNU is the bread and butter of the university hence 90% of the graduates are employed and 10% are under employed Hence others work in bpo. The quality and love for work is highly performed in the work place by education, nursing and arts and sciences graduates. Indeed, CNU is our ticket to the world.
CEBU NORMAL UNIVERSITY is a Level 3 Re-accredited institution, awarded as the School of Excellence and is waiting for the result for Level 4 Accreditation conducted on March 2-5, 2011. This school screens all their applicants with a half-day admission test before admitted. In my batch, there were 1,240 applicants for BSN and only the top 10 percent were accepted.

In the July 2010 Nurse Licensure Exams, CNU got 100 percent for first takers with 5 Top Notchers.

Cebu Normal University, in glory and in adversity, with vision we move on!
Cebu Normal University produce dynamic students. In July 2010, 100% of nursing students take the board exam passed. College of Teacher Education was a very known part of the university because they produce a globally competitive teachers. They produce good and responsible teachers.
5
University of the Visayas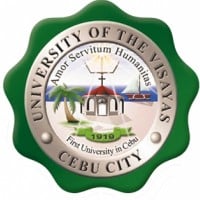 The University of the Visayas is an educational institution located at Cebu City, Philippines. It is billed as the first school in the entire province of Cebu who gained a university status.
University of the Visayas is the university with a heart. If you are a Visayanian, you will never regret enrolling to this university because if I'm not mistaken, 80% of the students are working students or working scholars, working in the fast food chains, salesladies, securities, offices, drivers or any blue collar jobs. Very Independent, diligent and smart. Why? Because they can stand alone without the financial support of the parents for those has brains but lack of financing but they wanted to have a bachelor's degree course thru UV but the moral support of the parent is equivalent 200% to the total effort as an independent student... Thanks GOD UV because you can't protect your future without UV...
University of the Visayas is the "first University in Cebu". That's why, I chose this school as my Alma Mater. As for me, I am very proud because this school is committed to the best education to the masses. It is the source of numerous professionals since before and more effective field practice and exercise to their own respective profession all over the country. So, UV leads to academic excellence.
University of the visayas is a very nice learning institution because it is the 1st university in cebu. UV had produced a lot of topnochers in the board exam. I'm so lucky because UV accepted me they value me and understands me. I am a transferee in UV, the employees are very accommodating to us students.

UV is a university with a heart, they understand student's situations especially these very days of facing this pandemic.

VISAYANIAN go go go!
This University is not only excellent and pioneering in education and also we are good in terms of sports. One of our best serve in our University is our Basketball player where they build top and player in Central Visayas. Most of the varsity players they are not only trained in sports but they are good in education too.. Because they have trained to balance themselves to gain success in all aspects of their lives, because for them that's the key to reach their goal! We proudly represent that most of our varsity players are qualified for PBA where only the best player qualify for the said events...

And here's the list of Top 3 University Basketball Team in Cebu:

1 University of the Visayas (UV)- 9th Straight Consecutive Year Champion since 2001-2009

2 University of Cebu (UC) - 2 Consecutive Champion since 2010-2011

3 Southwestern University - 2013 Champion
6
Cebu Institute of Technology
It is a UNIVERSITY of the NEW ERA... granted University status at present standards and not like any other school that started as a university when established at ancient standards. Students are less exposed to malls due to its location and are molded with values to develop working ethics of doing ordinary things extraordinarilly... and despite its humble beginings, CIT never stopped in producing TOPNOTCHERS in different courses... CIT Tops Again!
When I see pinoy Engineers in the UK and ask them where they are from, I am surprised to know most of them are from Cebu or neighboring provinces and when asked they say that they are all graduates of Cebu Institute of Technology... Just when it was said I became as proud to say I'm a graduate there too...
Cebu Institute of Technology - University is one of the Center of Excellence in Information Technology in the Philippines, an honor which only few schools are granted from the Commission on Higher Education. It is also the home of several board topnotchers and producing quality students.
(I'm from mapua in manila with failures and now transferred here in cebu)

When I tried to apply in CIT, they didn't accept me,
But they told me if I really want to go to CIT, I should first try to go to other schools then try to apply to CIT again.

I am not trying to ruin that schools name, but, hey, what's up with that? I hope someone can explain that to me.
7
University of the Philippines - Cebu
I strongly agree with the two previous comments!

UP Cebu, indeed, is the best university in Central Visayas. As what its mission says, "UP Cebu will serve the Filipino people, especially those in Central Visayas, by promoting excellent undergraduate and graduate courses, and short-term trainings, which will be anchored on liberal education, human rights, equality, and people empowerment, aimed at addressing the quality of life of its students and other stakeholders. "

After this satellite campus of UPV was bestowed of autonomy from the former last 2010, UP Cebu now aims to be an acknowledged constituent university of the UP System in the next few years. With this, a much better UP will be seen by the Filipino masses.

I am currently an undergraduate student of UP Cebu. Though I admit that the facilities aren't that 'good enough', still QUALITY education is rendered to those deserving Filipino youth who were able to pass the UPCAT and thus entitled Mga Iskolar ng ...more
The University of the Philippines Cebu is no less than any UP campuses. Valuing honor before excellence, this University truly produces competent and great graduates that the Philippines can ever have. UP brings out the best in each of its students and pushes them to do more than better. With well published researchers and research-centered faculty members, UPCEBU indeed, is the best University in the Province.
UP is THE National University! The screening for incoming students is very tough. Not everyone can be admitted. So it is expected that only the best of the best can enter the university. AND the entrance exam, though very challenging, is the easiest to hurdle--staying in UP and graduating from UP are more difficult to accomplish... GOOD LUCK to all those aspiring to join the best of the best!
I am a proud graduate student of UP-Cebu and I can say in reality, even if our facilities are not that good, and some of our professors were not able to teach us really well, that tough environment has made us more equipped at battling with the challenges of the industry. Because in the industry, they don't teach you everything. You have to learn most of them, on the go.
8
Cebu Doctor's University
Here at CDU, students are exposed to a multi-cultural experience by interacting with students from different countries. This experience will greatly help in molding their mind and soul as they deal with every challenges in their student life.

The Commission on Higher Education (CHEd) has released the Top 20 Nursing Schools in the Philippines for CY 2009 who have met the standards set by the Professional Regulation Commission or PRC.

SCHOOL - PASSING RATE (%)

Top 20 Nursing Schools with 1,000 and more takers.

1. Silliman University - 96.57
2. Saint Louis University - 95.42
3. Trinity University of Asia - 95.06
4. University of Sto. Tomas - 95.06
5. Cebu Doctors' University - 91.89
6. Saint Paul University - 89.79
7. Central Philippine University - 86.72
8. De La Salle University-Health Sciences campus - 85.26
9. Saint Mary's University - 84.10
10. San Pedro College - 83.10
11. Manila Doctors College - 82.56
12. Centro Escolar ...more
Primum Homo Esto--Let Him First Be a Man. Cebu Doctors' University has always been true to this. It is one of the best medical schools in the Philippines. The students are respectful, compassionate and dedicated. It is equipped with advanced facilities and competent faculty to meet excellence and produce graduates who are true to their profession.
Yes Cebu Doctor's University offers high quality of education for medical courses. The facilities and the medical equipment used are very high tech and advance unlike other schools which offer medical courses. CDU is quite famous because of their medical training.
The best school when it comes to "Medicine Courses", and with a high standard facilities in which students may no longer complain...
9
Velez College
We may not have the shebang others have in terms of facilities, Velez College makes it up with the way they teach students with the basics of our chosen profession. In here we believe that quality is always better than quantity. We don't need many students graduating with our name, we need QUALITY and EXCELLENT graduates no matter how few. If you make it here you will make it everywhere for you are equipped with the basics of every procedure thus no more panic attacks when a certain laboratory machinery dies down. but nevertheless, at present the college is beginning to compete in terms of facilities. We are beginning to provide updates to important aspects of the Velezian education be it in terms of laboratory and research to the simple student interaction within our grounds.
Trust me, I'm a an incoming MedTech Sophomore, and freshman year was just pure hell, and by hell, I mean even if ALL the freshman subjects from 1st sem to 2nd sem and Summer classes are all MINORS. The training itself was just, extraordinary, it made you feel like your subjects were MAJORS! This school is no joke, honestly, they train you like how you should be trained, especially in your field of choice. This school is DEAD SERIOUS when it comes to quality education, despite the environment. But hey, it's what's on the outside that counts. If you graduate here, you'll never be afraid of the board exams ever again.
Velez college is one of the best medical school offering pre-med courses. This school has been practicing quality education for more than 40 years and has top the board examinations every year in the field of medical technology, nursing, physical/occupational therapy. This june 2013, velez college-college of nursing tops the nursing licensure examination. If you graduate here, you have proved yourself to be one of the best after all the trainings that you've been through.

VELEZ COLLEGE-HOME OF TOPNOTCHERS
Medtech in Velez goes beyond my expectations. It will make you think back how you get in here in the first place because of the discipline that squeezes out the best in you during your 3rd year life and there could be no greater achievement in the medtech field than to make it up here. It's the discipline here that makes out all the difference.
10
Southwestern University
My Alma Mater... I had wonderful learning experiences at South Western University back in my college years. I admired the facilities provided by the school, they have the best of what a school should have, and environment very conducive for learning. I remember the school had so many foreign students, which means internationally accredited. Great faculty members and school produced a lot of top notchers. I am proud I graduated from South Western University, Cebu. Thumbs up!
Southwestern University is really a true home of virtue, knowledge and excellence. It's nature-friendly environment makes it a famous location for board examinations. It is facilitated with complete working facilities. The teachers provide quality education and they were also very friendly and approachable. Now, tell me where you want to school? Come and join the growing population of Graduates of Southwestern University...
Very annoying school,
Specially in the rehabsci dept.
The dean does not care about the welfare of his students, he always arrive late, end classes late in the evening, until 12 midnight!
The expenditure of the college fund is very questionabLe..
Faculty members practice padrino system..
No consistency in lecture..
Lecturing irrelevant topics.which we cannot apply to the course...
Study load is useless because they create their own sched according to their will,
Even if iit will confict other subjects..
The faculty is very unprofessional, especially the dean!
More foreigner students studying in this institution and their curriculum is worldwide granted and credited. They produced competitive graduates in competitive era. They always produced board topnotch students and lead every Filipino to excel in other countries because of their excellent education. They are striving for excellent...
The Contenders
11
University of Southern Philippines Foundation
Yes. Because I studied there. During my time. The facilities are now improving as well with the management. Please have a survey to this school.
For those who will conduct the survey. Do not just look into the popularity of the school. But the management, student, facilities, staff, profs and the school it self.
As far as I enrolled here, the strategies towards teaching here is for global arena exposure. The quality of styles never focus in discussion itself, there is a satisfaction of a holistic formation of their clientele.
The campus is perfect to quality education with excellent facilities and approachable professors. A well known school of social work in the country with graduates who are occupying managerial positions.
USPF might be rising yet, but still we have the best quality & competitive students and graduates. AGREE?!
12
Cebu Technological University
The students in CTU undergone waves of examination prior to admission, especially Engineering courses. The school focuses on the technicalities of the courses like after lectures are demonstrations and applications. Although the school is in the challenge of providing conducive environment for learning, the performance of the graduates especially on those courses with board exam are exceptional.
If you want to invest in a great education then this University is what your looking for. People always get a specific impression of you from where you go to school and students here are admired because they learned stuffs here not entirely based on theories but in applications. Every penny is worth it, not to mention that the tuition is affordable.
CTU would not be the most prestigious school in Cebu but what's best about this school is that, even though there are lack of classrooms students find many ways just to have their class. And also discrimination is not practiced in this school. We find each other as equal, no poor, no rich. And the professors? Well, they're outstanding!
I agree.. Some of the classes starts at 7:00 and the professors were really strict when it talks about time. I can say that they really well-trained the students, for they just preparing them for their Job in the future.
Excellent school! More on application than Lectures! Best school for me!
13
Asian College of Technology
The best IT school in Cebu. They have more than 8,000 students and most belong to the CCS (College of Computer Studies) department. They have the biggest computer laboratory in the country with 240 all working computers connected to the mainframe server where we can store our works. They also have Mac labs consist of 25 iMac computer.

They also have the best facilities for HM students. Their facilities complies with the international standards and recognized abroad. 2, 11, 12 and 13 floor is where all facilities for HM are located. They made the upper floor a 5 star hotel setting complete from reception desk, bar, till rooms where HM students can practice.

They are the best school in Cebu for BSHM and BSIT.
I was an IT student in this school and I agree that during my college days here though I only took 2.5 years, I learned a lot not only in the subjects that I took but also the importance on how to be a better person. My profs helped me to understand the lessons very well. Thank you to all my professors specially to Sir, Maghanoy you are my best teacher when I was an IT student. However I am also looking forward to study Business Management which I really love the most. See you soon ACT school.
Asian college of technology was spearheaded by a supernatural, extraordinary, witty, and a benevolent cebuano who was unselfish in sharing what he had learn't as he was a student. He exceeds a lot and founded A.C.T., so it means that this school has a quality of teachings and was aiming to fly high or soar high... If you graduate in this institution, or in this denomination, you will be able to get your job as fast as you want to.. Because A.C.T. is globally competitive that brings you to success.
The best Computer School in CEBU... In connection to that, ACT awarded as BEst Computer School by the National Council for Product and Service Quality for 5 consecutive years...
I am an Alumni in Asian College of Technology and I am proud to have my learnings in this institution... And now I mastered my Animation and Designing Skills... Fly High ACT!
14 University of Santo Tomas - Carcar Campus
15
St. Theresa's College
Imbued with the values of Jesus and His disciples, Blessed Mother Mary, St. Teresa of Avila and Mother Marie Louise De Meester, and in partnership with families and the community, Saint Theresa's College commits
to provide a transformative education where excellence in virtue, science, and the arts develops persons for creative leadership in view of nation-building towards a transformed and integral world-community.
St. Theresa's College does not only promote academic excellence but it also seeks to effect an orientation and opportunity, sharing of goods and binding it all, the unity among people. Moreover, it aims to drawing forth socially oriented Christian attitudes, values and skills from students who in turn and in their own good time shall become agents of social change in the community where they live.
It is also meant to establish mutuality in relationship with partner communities, as our mission towards transformation. It is also meant to establish mutuality in relationship with partner communities, as our mission towards transformation
St. Theresa's College is a prestigious school full of outstanding and well-disciplined servant leaders. Teachers know how to manage the class well as their core values.
16 Indiana Aerospace University
17
Cebu Eastern College
Does this school having a entrance exam?
18
Salazar Colleges of Sciences and Institute of Technology
Despite of being poor in I.T. facilities, Salazar Colleges of Science and Institute of Technology (SCSIT) offers its best in terms IT Education.
Most of the best computer programmers here in the Philippines are came from this Institution. No doubts, I'm one of theme.
I am very much proud being a SALAZARIAN! We may not like other universities which is popular because of its name we can only be proud of the scholarships that our school has provided for they give us the oppurtunity to pursue our dreams even in the reality of being poor...
This school does not deserve to be even in the top 100; poor class management by under qualified instructors. Poorly developed program materials, lack of textbooks, substandard classrooms etc... Place is something of a diploma mill
Very affordable tuition fee.
19
AMA Computer University
Does this school having an entrance exam?
I'm proud to be at AMA...
20 Sacred Heart School - Ateneo de Cebu
21
De La Salle Andres Soriano Memorial College
Affordable La Sallian quality education. One and only La Salle school in region 7.
Excellence is not just our standard it's our way of life.
One of the best.
22
Datamex Institute of Computer Technology
Despite being a neophyte in the field of learning it has afforded to extend scholarships to deserving students.
It had no votes. Duh.
23
Colegio de la Inmaculda Concepcion
I can say that this school will definitely teach you not only to excel in academics but also will teach you how to be independent and to be morally good.
I am from mandaue branch. I can truly say that this school helps you to be independent and advanced in lessons because of their IW's.
24
Talisay City State College - Cebu
Why there's a bias description towards the school. You don't know the reason why the school faced a downfall so don't judge it.
A school of discipline...
25
Don Bosco Technology Center
Good training for values and academics.
PSearch List