Top 10 Best Universities in Bangladesh
Let's vote for your favorite University in Bangladesh.

The Top Ten

1 University of Dhaka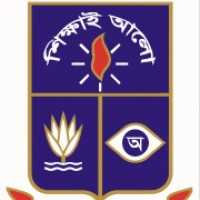 University of Dhaka was the center of all social and political research since its inception in 1921 in this region. The language movement in 1952 and liberation war in 1971 was initiated from this university. Though, political instability and other limitations of the country is causing many obstacles for the growth and development of the university, DU is still the center of meritorious students of the country.
What can say about a university that played a huge role in liberation of a country. University of Dhaka has created so many legends. Not only the past, if you look at the present, undoubtedly you'll say its greatness has many dimensions. A very rich central library alongside with hall liberties and seminers. A beautiful campus- full of life. A universities job is not only to spread knowledge but also to create knowledge and I would say DU is doing its job fine.
I think this one should be the best university of Bangladesh, not because of my being a student here. The problems lie here are inconsistency between faculties, poor administration, poor focus on research and the bitter truth here is the extreme political interference. But, hope is still here, this can regain its own gospel.
It is the best Univerity without any doubt within the border of Bangladesh. It has the height contribution not only in economic and employment fulfillment in the country but also in independece and current political condition of the country. It represents the country to the entire world as much as it can by its own afford.
2
Rajshahi University
To become second largest university, maintaining quality education system, better environment and infrastructure, sufficient supporting facilities for taking proper education, availability of accommodation of a large number of students in the campus, unbound opportunities of participating extra curriculum activities- sports, social work, cultural events etc. Should marked Rajshahi University as countries one of Top 3 ranked university.
This is not correct ranking. This is based on people's vote which can not be a parameter to evaluate education and research of a university. Few months back Rajshahi University got 4 rank among all the universities in Bangladesh based on research and education.

Anyway people's vote may changed the position but the reality is Rajshahi University is one of top university in Bangladesh.
In spite of its limitations of facilities this university has been doing a great job in educating the students. With the help of our sincere teachers & other stuffs students here are being educated with practical knowledge making themselves eligible for facing every kind of challenge. For the ease of accessing & obtaining knowledge this university has already provided wi-fi connection all over the varsity area. Moreover, it's been trying to provide other digital facilities like digital ID card, some digital facilities in certain cases of admission & so on, making this varsity a role model.
Old students from this varsity are now performing their jobs in various leading positions of our country & obviously with sincerity...
Yap, there are a number of problems this varsity dealing with, but its not the responsibility of only this varsity but actually everyone especially govt. should be concerned about these problems & solve these.
Facing all the hazards bravely this varsity is ...more
It is by far the most beautiful University of Bangladesh. It has the best educational environment as well. It has got superb facilities for the best quality researches in this country. The only specialized Institution for providing PhD in this country is situated here (IBS). The first ever and most resourceful Museum of this land is operated by the authority of this University (the Barendra Museum).
3
Jahangirnagar University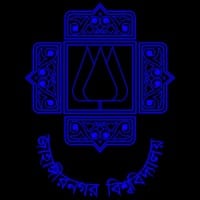 Have you voted for Jahangirnagar University? If your answer is no then I should invite you to visit the University.
To learn better, you must need a better environment. Here you will get that environment. Studying remaining in the nature.
Here we have qualified teachers, the best environment, international research center, residential hall and seat for every student, enough academic building, rich lab, almost all the things a University actually should have.
We have produced so many renown figures. And we are almost in the center of the Bangladesh an very closely connected with the capital.
I take pride in mentioning that JU retains one of the top 10 places in the world where the highest number of birds visit at a time. Equally wonderful are the buildings, monuments, and other installations of the university, most of which, being unique, maintain certain form and texture. Jahangirnagar University is at one with nature which is precisely why our students and teachers have developed and maintained a sense of originality and creativity, qualities that any centre of higher learning must cherish and encourage. It is known as the cultural capital of Bangladesh.
To be honest you will be able to find the best faculties of this country in this university. The teachers here are world renowned researchers. The academic arena is rich because this university is popular for providing the best syllabus for each subject. Jahangirnagar University also has the toughest admission test in the country. Unlike other public universities, this university opts for subject-specific admission tests. So, the student who has a passion for a certain field of study and studied hard for that gets the opportunity by passing the admission test for that subject. Therefore, the a student places himself or herself in an appropriate academic arena in this university. Thus, the academic environment remains the best in the country. Also, this university is session-jam free and has a limited amount of seats for the best students.
Jahangornagar University is the best university of the country. It is a kingdom of natural beauty. It is the cultural capital of the country. Everybody knows about the brotherhood and good relationship between senior & junior. We have everything we needed. We are the champion of study, debating, games and sports and many other events of life. Our teachers are world class qualified. they are very friendly as well as well behaved. I'm very glad & proud to be a student here and I invite everyone "Please, come & see our entire university campus and system, then give your opinion." I hope, then all will praise and vote for our campus. Thanks to all...
4
Bangladesh University of Engineering and Technology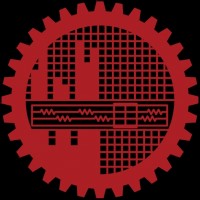 Bangladesh University of Engineering and Technology, commonly known as BUET, is a public university in Bangladesh, which focuses on the study of engineering and architecture.
Best Educational Environment of the country provided for the proven best students of the country. The home for the best educational achievements and knowledge build up in the country. The only appropriate training ground for the true and world class engineering researchers of Bangladesh.
Bangladesh University of Engineering and Technology is the best university to study Engineering in Bangladesh. It has got talented faculty to educate talented students. It always aligns itself with the latest trends in various Engineering fields.
Graduates from this university represents Bangladesh in front of the world in the field of engineering and technology. Many alumni are doing job in world's top industries. at least one alumnus can be found in every top schools of USA as a teacher.
It is considered the MIT of bamgladesh. Though it can't compete with dhaka university in terms of cultural gravity, history and activities on a national scale regarding matters like the recent kota movement, it is by far the best university for studying engineering cources. No other university, not even the great DU can compete with BUET in this sector. I voted for BUET because in the coming days which will be much more technology based, the importance of BUET will increase rapidly and it is very likely to surpass DU. And frankly, almost nobody will choose any other university over BUET if he or she gets selected for admission.
5
North South University
North South is the best private university I've ever seen. We can see most talented students and some awesome faculties are exist here. World Class educational facilities have found in this university. Faculties are so much amicable with their students. Recently north south university have got US accreditation. Many clubs are exist in north south university where a student can express themselves very fluently. So north south university is the best ever green university in Bangladesh.
A university with all sort of facilities which can be found in some well known universities of world.. A beautiful architectural design, Fascinating campus, World Class campus facility experience, Highly Qualified and mostly so many friendly teachers who tries their heart and soul to just enlight us with the power of education.. Additionally, different sort of extra curriculum activities and clubbing gives us the taste of true university campus.. The first thing that fascinated me so much is its library.. In thousands of book I almost lost myself.. I love NSU..love my campus
I respect all universities of our country nevertheless all are good, have their speciality and uniqueness, and contributing to educating the nation. What least I can say about NSU is that it is unparalleled and definitely a platform for those who think that they have the adaptability to accept change and potential to be a part of the history. Definitely one can have the flavour of quality education.
American accreditation has been granted to the School of Business and Economics (SBE) at North South University (NSU). It is a certification of quality and ensures meticulous assessment in a variety of areas. The review focuses on six standards: leadership, strategic planning, student and other stakeholders, assessment, faculty members and staff, and educational and business management process.

The only university in Bangladesh to achieve this certtification.
6
Shahjalal University of Science and Technology
SUST is the first ever Science and Technology University in Bangladesh situated at the Sylhet. The natural beauty of its campus seems the state of art wrapped with hills and tea garden. From the beginning, The University has been put forward its name as a highly research oriented and semester based academic programs which in turn brought several achievement in Bangladesh.
Best university in Bangladesh? Quite difficult to answer cause only the person who have studied in all university, can tell the difference. I believe there is no such person in Bangladesh! However, you can do online research, ask whoever you want, but in the end you will end up with only one university! And it will be SUST only!
First session jam free public university of Bangladesh in recent time. Innovative thinking which changed the higher study system of Bangladesh. And of course it teaches with quality syllabus and encourages its student in research based study.
This is a pioneer which has its own extensive lab facilities. The study curriculum is best compared to other universities in Bangladesh. The environment for studying here is undoubtedly sound. The overall impression is good for this university.
7
Chittagong University
Not only the scenic beauty of the hills, landscape, small waterfalls, the colorful & fresh breathing surrounding or the journey of shuttle train but also for environment that lead pupil to go and thrive in diverse areas, from job market to entrepreneurship to research or enlightening people through education, Chittagong University upholds the head of the nation by its all round virtue. Rhythms, rhymes, ideas, free will, inquisition and will to find are not chapters of class lectures of different subjects but they swirl in the canteen, shuttle train, restaurant, bus, fields and hostels through group music, discussion, debates or even in fooling around. Likely to any public university, it gets affected by any major incidence of national instability but the disruptions hardly affect the determination, result and the successes of the university. The people here are incised with a strong sense of purpose and with lessons that attaches reality to any subject students studies or teachers ...more
Shuttle train, cultural diversity, Natural environment make Chittagong university unique in Bangladesh. This unique environment opens great ways of learning. When you talk about the faculty, this university has rich faculty member who are always ready to dedicated themselves for teaching, research etc. When you will think about the quality of student, you must put in mind that student get chance after a unimaginable competition. This university makes the world's youngest scientist in the world. His name Sazid Hawlader.
Wao.. Lovely university have ever seen in Bangladesh.. I think this beauty of university will attract all of you. Those who have never visited Chittagong University will tell them just once visit this university.. Besides this, it has a popularity to all over the world.. Dr. Muhaammod Younis Nobel prize awarded man is also from Chittagong University... After all I can say that Chittagong university is awesome. If this university gets all the facilities like Dhaka University I guarantee that it will be the best University of Bangladesh.
People who keep running after branding will never be able to find the real talent of the students of Chittagong University... But if make a careful market survey then you will definitely find out that the students of Chittagong University are not merely the SURVIVORS... They are the FIGHTERS... They don't take the help of brand rather they prove themselves with their own skills... Intelligence.. It has already been established that Chittagong University is the Market Leader in respect of job holders in Banking Sector in Bangladesh... Very recently it has been selected as the BEST REGIONAL UNIVERSITY in Bangladesh... In respect of research works... So you see Chittagong University is SECOND TO NONE... !
8
BRAC University
The best private university of Bangladesh. Provides the perfect learning environment and the Residential Semester shapes the students intellectually and gives them a real life experience. A lot of people complain that BRAC does not have a good or big campus and the reply to the comment should be that campuses do not provide a future, a degree from a reputed university does and BRAC university is one the most reputed university in Bangladesh for that matter.
All the faculties are friendly, and they help in everything, we get many facilities of technology which don't get others. Strong Administration control our University systems. We just don't learn academic things here, also, social and ethical things, which is important for social development.
A university that is providing best environment for studying as well as building strong-minded leaders. This university encourages various extra-curricular activities & social services. Furthermore BRAC Business School has already been awarded as the Asia's best business school.
Best faculties in Engineering departments. We don't just study here, we learn. Friendly environment, relation between senior and junior students or among teachers and students and specially the residential semester help to make University Life the best part of any student's life.
9
Bangladesh University of Business and Technology - BUBT
It is one of the best universities which provide quality education with more facilities. Most of the teachers are highly qualified and provide outstanding education. BUBT participate in many National & International programs and shows outstanding performance. So it is one of the best university in Bangladesh.
BUBT has nice lab facilities and one of the 8 university's that receives green signal form BD government and one of the 4 privet universities that has permanent certification from BD government. And the best part is student can get a great lab facilities and high quality education at affordable cost.
BUBT is one of the leading universities in private sector of Bangladesh that has been providing quality education and training since its very inception.
This university is a good university & BUBT is one of the private university of Bangladesh maintain high quality education at affordable cost...
10
Bangladesh Agricultural University
Bangladesh Agriculture University (BAU) is the largest university in the Bangladesh regarding its area. Not only its area is the largest among the university in Bangladesh, but also it has been leading research and education in agriculture from the beginning of Bangladesh emerged. So, it is a heart of Bangladesh, because it produces so many intelligent students who will be involved in agriculture for further improvement in this sector, for being a food security forever.
The first and pioneer University in Agricultural research and studies was established in Mymensingh in 1960. Before that Shere-bangla Agriculture college used to impart education and studies under the Agricultural Faculty of Dhaka University. Till its establishment, BAU's contribution to Agricultural Research and its production of agricultural extension specialist has been immense. All these efforts have added very significantly to the food production autarky in Bangladesh.
It's the largest university in South-East asia, Providing highly potent graduates, researchers, scientists & service holders. It also delivered highest number of government civil servant contributing in the production of agricultural, livestock & fisheries sector that plays role in economic development. It assured it curriculum & activities in accordance with the modern time & technology. I think it's the better one in Bangladesh still now.
Bangladesh Agricultural University (BAU) is the best university for learning Agriculture in Bangladesh. Regarding academic curriculum and research work it is one of the most quality universities in Bangladesh therefore almost every year Bangladesh government give the second highest budget among all other universities.As Bangladesh is an agricultural country this university is playing a very important role in developing the agricultural sector of Bangladesh form the it's establishment. I am very proud to be a student of this University.
The Contenders
11
American International University Bangladesh
A university is a fountainhead of knowledge. New knowledge, skills and meaningful experiences spring from the university. To quench the thirst of individuals who are in search for wider horizon of learning and discover novel challenges in life is the inherent intention of AIUB even at the time of its conception. Students are honed and nurtured to become Leaders in their respective chosen discipline. It continuously transforms students into active participants in the development process in both curricular and extra-curricular activities. It has built and maintained its reputation as a leader in the pursuit of quality and excellence. The primary beneficiaries are the students who stand to benefit from all the resources and services provided by the university. Under the stewardships of dedicated and visionary founders, dynamic management, competent faculty and skillful support staff, the university continues to be the venue for change and producing leaders in various arenas of endeavors.
This is one the best university in Bangladesh, not only for academic & cultural activities but also for the strict decision, values & disciplines. The primary beneficiaries are the students who stand to benefit from all the resources and services provided by the university. Under the stewardship of dedicated and visionary founders, dynamic management & competent faculty the university is getting better then the best day after day.
The unique portfolio, that sets difference combining the international and national accreditations, research collaborations and inspiring future leaders, engaging them into versatile competitions among global domains! Strict aim to maintain its international standard from point of view of both academic and administrative engineering should secure it position to be the best!
Undoubtedly the best private university of Bangladesh. It has such a skillful education system that can chase even the top public universities here in Bangladesh. If you really want to learn something apart from just gaining the certificate, mates, this is the place you should know about.
12
Khulna University of Engineering and Technology
Khulna University of Engineering and Technology (KUET) is one of the leading public universities of Bangladesh giving special emphasis in the Engineering and Technological Education and research. KUET is well known for offering very high quality educational, research and developmental programs in the major disciplines of engineering as well as basic sciences. It has a sober objective to achieve excellence in quality education, research and progression to address the present needs of the country as well as the South-Western region to make it as the "Center of Excellence".
Khulna University of Engineering and Technology provides student an educational friendly environment. It is one of the best research based universities of Bangladesh. Faculties as well as the students of KUET are dedicated to recent researches. Universities of all over the world are ranked based on their research activities.
Khulna University of Engineering and Technology is playing a pioneer role in the recent technological researches of Bangladesh. In 2013, Khulna University of Engineering and Technology was headlined in several newspapers due to innovative activities.
Certainly, KUET is promoting Bangladesh to world class researches.
Khulna university of engineering and technology is very best university in Bangladesh because its education system, social condition, no political violence, total structure condition, better administration, no season jot, good result, good location, clean environment, high quality of teachers, after pass exam insure job facilities all over the world, opportunity to higher degree, every condition is favor of all. so it is a very high quality engineering university of Bangladesh.
This is the best university ever I seen.Almost I have visited all universities in Bangladesh but it's well decorative campus and proper academic study facilities charms me in a higher level. I was in love at the first glance of the campus. Teachers and students relationship is very friendly. Teachers of this university are well profiled and skilled in their particular department.I can emphasis heavily in this word that may be it is the only campus where there is no curse touch of politics.
13
East West University
East West University has one of the beautiful campus among the other private universities. Great scholarship opportunities and moderate tuition fees compared to other private universities attracts more number of students for admission despite tough selection process. Various club activities and experienced teaching staff prepares students to face the difficult challenges of the world.
One of the best private University in Bangladesh. Nice campus and standard education system. Hope this university goes far from just teaching. I believe this university can take their education system to next level. Just need some push though to take it to next.
Best private university in Bangladesh no doubt, the future student will get quality education from here, the most interesting thing is that the education system is quite similar with US universities, as I am saying from my personal experiences, those who wants to study in US, Canadian universities, you will get quite similar educational atmosphere.
East West university is one of the best university among private university of Bangladesh. They provide quality education and its environment is educational. It's a non profitable organization. They focuses on quality rather than quantity.
14
Islamic University, Kushtia
Islamic University is one of the major public universities in Bangladesh and the largest seat of higher education in the south-west part of the country. It is a major international center for an excellent integration of Islamic Studies with the General Studies and Studies of Modern Science and Technology. The university provides both the local and foreign students with the facilities of undergraduate studies, postgraduate research and teaching. The standard of teaching is high and the facilities both for academic and extracurricular activities are of good quality. It is a campus oriented university, where the academic and administrative buildings, residential halls and gymnasium, central cafeteria and auditorium all are on one self-contained 175-acre site at Shantidanga-Dulalpur, beside the Kushtia-Khulna highway and about 24 kms south and 22 kms north of respectively the Kushtia and Jhenidah district-towns.
All opportunities are centralized in Bangladesh. Though Islamic university get many opportunities as it is a public university. But the industrious student does not get enough opportunity as they deserve.
Islamic University all rules & regulation for really top ranking University's system. So this university will leading good leadership & establish good society.
Being a part of Islamic University, I feel proud. This University is the prefect blender of science and Islam. And yes, I want to my beloved University in top 10.
15
Jagannath University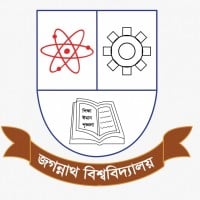 This is one of the legendary educational institute since british period in Bangladesh.
It is converted in university from 2005.
But it has become a recognize university in Bangladesh, because of its teaching and teachers quality, also the academic system.
Though there is some lack of facility such as campus and transport and also the residence, but the quality of study, carry it in a prestigious position in Bangladesh.
I assure that it will be become a high class and world class university within a short duration.
Jagannath University is one of the largest university of Bangladesh. Here teachers are following the best syllabus to teach the students and it is regularly updating. Besides education students attends different extra curricular activities. Though it is a new university and no previous history as an university, the early graduates of Jagannath University have already taken the leading position in the job market by their own capabilities.
Jagannath University is the Centre of Cultural Unity of Historical Old Dhaka & It's one of the Oldest institutions of Bangladesh. This is only institution of the country which have started from school (Pathshala) and by the Passage of time it has been transformed into University for its' students' potentialities. Though this is only 9 years in the arena of Public University of Bangladesh, it is coming to lead the country very soon & in a larger scale.
Since ancient time, Jagannath University is a historical place in different national events. Now it is a renowned dream University in Bangladesh. Its education system is like open system. This University appreciate its student's knowledge not result (like Harvard) and help to express their ability. Did you vote him? If not then why and when?
16
International Islamic University Chittagong
My experience in IIUC was amazing, I met so many people, and made so many friends I'm still in contact with. The University was incredibly helpful and welcoming to local as well as foreign students. Halls were small but lively, full of both international and Bangladeshi students. The Study courses were fascinating - the tutor really reached out and made sure that non-Muslim students were involved and understood all aspects of the class.

The campus is beautifully encircled by the hills, sea and natural scenarios. The Central Library, Auditorium and Central Mosque are the attractive, spectacular and magnificent edifices in the campus. The academic atmosphere of this campus is excellent.
There are enough opportunity to learn, it's the biggest private university in Bangladesh... There are so much facility to grow up for a student... It have a nice peaceful natural permanent campus... Its education quality is so much good & the teachers teaches the student morality... I think it can be included in Bangladesh Top Five Universities list by considering its huge facilities.. I think it's the best private university to learn something truth... It should be included in Bangladesh's Top Seven Universities list..
In Bangladesh only International Islamic University Chittagong develop their course curriculum with the integration of Holy Quran and Hadith. That's why I believe this university is the best university over all Bangladeshi other universities. This is the only one university which is continue their course curriculum for buildup their students morally and ethically, and this type of students we need for our future Bangladesh.
IIUC has the biggest campus among the private universities in Bangladesh close to the nature buzzed with the chirping of the birds and crickets. It's only private university with separate campuses for males and females that provides full transportation facility for the students. And it's only university that offers opportunity for the students to study some semesters in International Islamic University of Malaysia without extra tuition fees.
17
Southeast University
I read in this university. At first I got frustrated. But after I have passed two years in Bachelor degree I think, it is more than the university, it is up to you. The time you spent on the studies defies what you get in the exam.
Teachers are helpful but need more experience. Though I think as a private university, it will be a good choice.
Southeast University Education quality is strong agree to other privet university of Bangladesh.
More foreigner teacher to teach them.
More class per semester.
More presentation, assignment, quiz, lecture, etc.
So southeast university is one of the beautiful privet university of Bangladesh.
This is one of the best private university in Bangladesh. Faculties are really awesome. It has permanent campus and also five temporary campuses. I fill really proud as a student of this university. In very future this university will be top one.
Southeast University has a highly qualified faculty and It has the quality of being the best university in our country. We love and respect our institute, it's like our Mother to us! We are proud of Southeast University!
18
Ahsanullah University of Science and Technology
Most of talented faculty members are there who are actually helping students and making their future. One of the best infrastructure along with all the facilities which a campus require. Excellent students selection. So my first choice would be specially for science back ground students should goes for AUST. Thanks all the faculty members for making bright career of our students. We love you AUST
The best private engineering university. The Class and Laboratory facilities are so good. The library is rich with lots of necessary books. The teachers are awesome in teaching. Very good examination system. authorities are strict forward about the rules and regulations.
AUST is one of the best university among private university of Bangladesh. They provide quality education and its environment is educational. It's a non profitable organization. They focuses on quality rather than quantity.
Specially it's exam system and education curriculum are world class.
AUST is obviously the best of all private universities and is in 2nd place in all Universities of Bangladesh...
19
Chittagong University of Engineering and Technology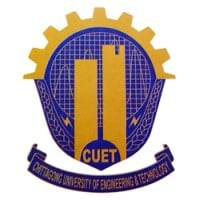 Chittagong University of Engineering and Technology commonly referred to as CUET, located in Chittagong, Bangladesh, is renowned as one of the public engineering universities in Bangladesh.
Nice scenario, strong ruled administration... Wonderful environment of study as well as living. An awesome campus, the largest campus in Bangladesh among the engineering university of Bangladesh. Our vice-chancellor Prof. Dr. Jahangir Alam was selected the best engineer among the engineers of south-Asia. So what do you think? It's also very famous for its natural beauty also. And its educational system is also very high indeed.
>> The campus of CUET is remarkable for its natural beauty, it is landscaped around a valley with hilly areas, lake, plants and precious varieties making the campus a natural arboretum. Covers an area of 163 acres.

>> Ahead of other Engineering universities in Robotics and cultural activities.

>> Commonly Ranked as No. 2 among the Engineering Universities of Bangladesh.

>> Country's first ICT incubator in CUET on a land of about 25 acres in the university campus.
It's an excellent university in where a student can flourish himself in every aspect like in education, in sports and in cultural activities as well. However we are expecting more research facilities and funds from government to facilitate the students.Inovation will come out through research thus facilities from the administration and government will give the students having successful research and take this university on the apez one day.
The 2nd best Engineering University in Bangladesh, namely CUET. A lot of facilities and a huge workshop. Highly sophisticated lab equipment and very refreshing environment. A bit far from main Chittagong town but has all other facilities like buses and ambulance. A nice and friendly environment for study and mental development.
20
Rajshahi University of Engineering and Technology
One of the best Engineering universities of Bangladesh. The Education students get here helps them to be the best human beings and may be the best engineers of the country. Not only students are taught about engineering and technologies, but also about life and the ways to be a better human being.
Obviously one of the best engineering university of Bangladesh. Friendly relation with teachers, academic facilities, beautifully decorated classrooms are the unique feature of this university. Alumni of this university are served both in home and abroad with their merit, intelligence and honesty.
The second oldest engineering university of Bangladesh. Without a doubt the most emerging of the universities in Bangladesh which produces phenomenal engineers. With its new departments the university is providing a wide range of programs for students to choose & build their career.
One of the top ranked public universities of this country with highly qualified teachers and well-equipped labs. The candidate have to face a standard admission test and are chosen to be the students of this institute after proper evaluation of their merit and qualifications. Thumbs up for RUET.
21
Daffodil International University
Daffodil International University is a completely techno based University and in near future it will be one of the top universities in south Asia. A considerable number of foreign students are getting education and day by day the number is increasing. Daffodil International University is the first university that starts using its own online learning feedback, through which students can get counseling from both students and solve their problems regarding different subjects. DIU provides each students a laptop for free so that the students may get all technological support to improve their skills. I feel proud to be a student of Daffodil International University.
I think Daffodil International University is one of the most famous universities in Bangladesh. It provides the best for the students each and every year. It is working for digital Bangladesh so much. It has taken the steps how can go it to its aim. It's campus is so nice and Chairman Sabur Khan is still working for it's golden future so that students never suffer for any problem. After all I want to say that it's ranking should be into 10 top universities.
Daffodil International University (DIU) is recognized in independent government assessments as one of top graded universities in Bangladesh. The university has been founded by Daffodil Group with the approval of the Ministry of Education under the Private University Act of 1992 and its amendment in 1998 and Daffodil International University came into being on 24th January 2002, the University today combines impressive modern facilities and a dynamic approach to teaching and research with its proud heritage of service and achievement.
Not best yet among the private universities. But, it's a top quality university who have got the top position so fast. Anyways, as it's permanent campus is on the progress, wait till it finishes it's work. It will be the best university in Bangladesh.
22
Jessore University of Science & Technology
It is the new up growing university in our country with some unique and energetic departments. Not so big, but have a good environment. Both Teachers and students are very much sincere about their duty. Teachers are very much friendly and honest. I expect that with in a very short time this university will continue their progress and become the number one University in Bangladesh.
Our Jessore Science and Technology University is one of the best universities of our country. it is free from politics, collision and session jot. It is adorned with most beautiful architecturally build ed building. Although our university is new we have a lot of new effective departments which lacks to other universities. Within next 5 years it will be one of the top ranking universities of our country. I love my university.
Jessore University of Science & Technology (JUST) is one of the greatest technical university in Bangladesh. Although its launch is not so long like other universities in Bangladesh, it has achieved remarkable attention of students for pursuing their graduation due to its worldwide demanding subject, good faculties and mesmeric architectural view.
It's a new university, just four and a half years old, but by this time it achieved so many things. I think no other university in Bangladesh is succed so quickly as just. Its academic system is fantastic. Now it's the only university which is free from student politics and session jam. After 5 years it will be one of the finest university of the country.
23
Khulna University
This university has curricula that correspond well with the internationally renowned universities in the world. That's why, although new, has built the finest reputation by the alumni in higher studies in Europe and America. They key to Khulna University success is the use of latest technology keeping pace with the international academia. Industries find Khulna University alumni most effective because of their skill on concurrent methods and equipments, coupled with professionalism that they learn from their studies.
One of the top ranked Universities in Bangladesh. Very good environment of studying with no political influence. Students of Khulna University has a tremendous academic result. With 28 disciplines they have quality faculties. And Khulna is the third largest metropolitan in Bangladesh. Students get the combination of proper study place and Modern lifestyle. Khulna University should be definitely on Top 10.
Khulna University is the only politics free university in Bangladesh. This University has made a bench mark regarding quality education. The amenable environment makes it distinct from other universities in Bangladesh. More funding in infrastructural development and research works would enhance its excellency.
Khulna University is the only politics free university in Bangladesh. This University has made a bench mark regarding quality education. The amenable environment makes it distinct from other universities in Bangladesh. More funding in infrastructural development and research works would enhance its excellency.
24
Independent University Bangladesh
I think IUB is one of the best private University of Bangladesh. A university is a fountainhead of knowledge. New knowledge, skills and meaningful experiences spring from the university. To quench the thirst of individuals who are in search for wider horizon of learning and discover novel challenges in life is the inherent intention of IUB even at the time of its conception. Under the stewardships of dedicated and visionary founders, dynamic management, competent faculty and skillful support staff, the university continues to be the venue for change and producing leaders in various arenas of endeavors.
Thumbs upthumbs down. Above all business school department & Engineering departments is the best at IUB.
One of the best private university in Bangladesh. Teacher-Students relationship are so much friendly. Campus is beautiful. A student completes his/her graduation to earn good knowledge with some honorable faculties and obviously get some incredible knowledge to be a good human being. And also one of the best Engineering department is here.
I think Iub is the best university for all over the world cause there has many PhD faculty and best faculty who knows how tech the student. After visiting anyone must be tell it's the best l is it university in the world, who wil think really is that best university? Then I will say them please visit only one time visit this campus then you can understand easily how much qualified the faculty and student..
Best university with best possible faculties, best facilities with a healthy studying environment with standard rules and regulation based on teacher, student and administration cohesiveness!
25
Islamic University of Technology
Not only it is the only international university of Bangladesh but also the environment that it provides is unquestionably the best. This university promises a B. Sc Course of 3 years,9 months & it keeps that promise unlike most public universities. It has a peaceful environment as in there's is no worry for dirty politics here. There's no fighting among different parties. The guardians don't have to worry for their children. The environment is such that the students can't waste time & it is already perfect for those who has a goal set for their future.
Being the only international University in Bangladesh declared by UGC, IUT is unarguably one of the top Engineering Institutes in Bangladesh. Determined to grow in quality rather than quantity, IUT produces top notch graduates every year. It is considered as the only institution in Bangladesh free from politics, therefore the fastest in completing academic sessions.
Islamic University of Technology is the second best engineering university of the country after BUET.

It is the only International University in Bangladesh owned by the 57 member states of OIC and Bangladesh being the host country.

Each year 250 students are graduating in Engineering with OIC scholarship.

Also the number of PhD and Masters students are increasing day by day.

It has very good lab facilities for study and research.
The only international University for male... With the best food and accommodation system... Of course the result is also good... It is considered as the 2nd best engineering university in Bangladesh... But as a student I know about IUT and I would say it is not 2nd, rather it's the best university
PSearch List