Best Mechanical Engineering Schools In the Philippines
The Top Ten
1
University of the Visayas - Cebu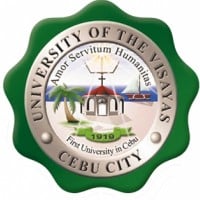 The University of the Visayas is an educational institution located at Cebu City, Philippines. It is billed as the first school in the entire province of Cebu who gained a university status.
2
Batangas State University - Batangas City
The Best Mechanical Engineering School in the Philippines. BatsU consistently maintain the top spot in Mechanical Engineering Licensure Exam!
Batangas State University not only develop students to become competent individual but also cater them to become good leaders. No doubt, for 16 years Batangas State University is the No. 1 Top Performing School in Mechanical Engineering Board Examination.

Visit the PRC site or search it in Google if you want to prove it.
No doubt, Best Mechanical Engineering School in the Philippines with No. 1 Top Performing school every Mechanical Engineering Board Examination for 16 years consecutively.
The best ever school when it come Mechanical engineering they make a History every year.. The top 7 is all from batangas state University top 1,2,4.6.7.8,9
3 De La Salle University - Manila
4
University of the Philippines - Diliman
Still the best school with the highest passing rate.
5
Technological University of the Philippines - Manila
Consistent top performing school in licensure exam. The only university that gives you hands-on machine experience in your first year.
The mechanical department are providing great experience of complicated problems and strategies to solve the problems. most of the instructors has different characteristic on how to deliver a quality of teaching and motivation to their student to become a successful engineers and contributing high competetive to our country.
We are the Best among the Rest!
It is also known as a college of engineering, their best of the best quality products
6
Saint Louis University
"No. 1 School for Mechanical Engineering in the Philippine"
"Sapientia Aedificat"
7
Adamson University
The lamest school in the Philippines.
8
Mindanao State University - General Santos City
I'm Proud to be the Product of this school. You can find mechanical engineering students and graduates here with advance to geek level computer skills. Students with the specialized skills in HVAC Engineering especially in Air distribution System and Duct Design.
MSU Gensan...School of Geniuses in Mechanical Engineering...Tested and proven...Home of unbeatable top1 with 99% average.
9 Bicol University - Legazpi City
10 Mapua Institute of Technology
The Contenders
11 Technological Institute of the Philippines - Quezon City
12
Mindanao University of Science and Technology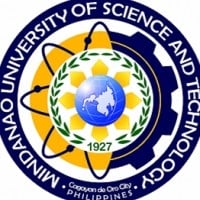 Mindanao University of Science and Technology commonly known as MUST is a higher education institution in the Philippines.
This list is ridiculous and silly. What's going on with your mind people? Does anyone here knows the credentials and the quality of education MUST has? MUST is far better than those schools mention above. MUST is the best. They specializes Mechanical Engineering. They will train you to become a globally competitive student and a productive Mechanical Engineer.
What's wrong with you people? This is the best school ever for mechanical engineering. I can't believe this list. They teach thermodynamics excellently and they have complete welding facility. You would not ask for more if you try to study at Mindanao University of Science and Technology. Proud MUSTean.
Well, ME in our school is really known especially Engineering course. We will not shock every Board Exams because some of them failed 1 or 2 examinees. That's MUST! They never failed to taught students competitive and globally. So don't underestimate us.
This is the best school for Mechanical Engineering. They teach welding and thermodynamics to the highest level.
13
Technological University of the Philippines - Visayas
"TUP- Visayas, being an ISO accredited university is now one of the country's premier state university with advanced engineering and technology education. And also, TUP- Visayas produces world class engineers and technicians." Gear Up, TUPVians!
14
Nueva Ecija University of Science and Technology
Equip with machines that you could possibly work-on in your actual job as a Mechanical Engineer such as PLC, lathe machine, hydraulic machines, Air conditioning & Refrigeration prototype and CNC. And with their new Facility, the Metal innovation, students could actually see some industrial processes and make their own research for future patenting. Professors are approchable. It may be hard to pass and graduate in 5 years but your extension years are worth it.
15
University of the East - Manila
Consistently produces topnotch Mechanical Engineers! Achieves high passing rates over the national passing rate percentage!
16
Polytechnic University of the Philippines - Sta. Mesa
Students are so practical when it comes to hands on operation because of the lack of machines and equations that made them excellent in this field
17
Cebu Institute of Technology – University
The most prestigious engineering school in the Visayas, Cebu Institute of Technology high caliber graduates with the proper attitude towards work.
The school is values-driven and the competency of the student are visible, not just in school but also outside the institution.
18 Don Mariano Marcos Memorial State University
19
Bulacan State University
Its hard to pass haha
20
Pangasinan State University-Urdaneta City
This the best
21
University of Batangas
Despite that ME in UB is just new, we already proved that we deserve to be in this list!
22
Southern Luzon State University
Yes this is it
23
Mindanao State University - Marawi City
Best school in Engineering with quality education and cheapest tuition fee. Scholar ng Bayan of Mindanao.
24 University of Cebu
25 University of San Carlos
PSearch List