Top 10 Best Colleges in Bangladesh
The Top Ten
1
Notre Dame College
No doubt it is one of the finest colleges in Bangladesh... Cause in other colleges, they don't take any competitive exams for selection.. But this is one & only college which takes competitive exam for selection... & It also represents the characteristics of our renowned university which is University of Dhaka.. So I m proud to be a Notre Damian...
Notredame college is undoubtedly number 1. Its position may differ according to the hsc result but its not this result that counts rather the future its making for our country. Because the system of determining the position is based on the number of students, which is unfair to most colleges. Its number 1 by its merits, its style and its everything. Every person who knows about NDC shares the exact same view, and I can guarantee it. I'm a proud student of Notre Dame College.
It's a dream place for the students who got the chance to study in this college... without a doubt that Notre Dame College is one the best colleges in Bangladesh... The principal, teachers, even the staffs are very co-operative... The teaching method is highly classified... the campus is like a dreamland... The freedom that you can enjoy from NDC can't be found in any other colleges... the co=curricular activities in our college is beyond description... the cultural programs are highly entertaining... that's why students of other schools and colleges participate in our programs... spectators from around Bangladesh come to visit our cultural programs...
With all this said I can shout that
"I AM PROUD TO BE NOTRE DAMIAN"
The best college in Bangladesh, it's not only a college, but also a mill of creating real human. It takes competitive exam (written) for admission, but the most worthy exam is oral test. There no questions about knowledge and study are asked, but everyone is tested there about their nature and thus the students get permission to be admitted
2
Dhaka College, Dhaka
Dhaka College was established in 1841. It pioneered in the process of nourishing the masterminds of that era. Until now, it is fuelling the hungry minds of the curious ones. In every moral crisis, Dhaka College responded with full might which consists of sharp knowledge and strong muscle. During the journey of more than a century and a half, it might have collected some stains though its brighter sides still illuminates.

The intermediate students get to know their studies from the best faculties. They get open wide environment to expand their reach of educational and social skills. Every student proves himself in Board exams and competitive admission exams. No one from Dhaka College stays behind because it is a matter of prejudice.

We have the most sparkling students and many shining alumni. We always showed everyone how to do it. We perform magic in education and beyond.

So, the Revelation remains...
Dhaka College is that place where you can find all sorts of people, good ones, bad ones, nerds, talented, genius, prodigy, back-benchers, weak students, bunkers, stupid, brilliant, smart, thoughtful, generous etc etc, all sorts of people. But what matters most, these people, who they are, they are made by their own ability! And self-educated person is the real educated one. That's we DC-ians follow the motto 'Know Thyself'. Cause Only knowing Yourself can help you prosper in life! And this is the thing we're being taught here in Dhaka College! That's why this place has become a guidance in our lives, this is why Dhaka College is the best!
Hail Dhaka College.
The Revelation remains...
Know Thyself
Undoubtedly Dhaka College is the best college of Bangladesh with an enriched history as well as its continuous good result from 1841 till now. It is the only college where country's most talented poor students can study with highest facilities. This college is serving our motherland more than 180 years.. Dhaka College is the root of Education of Bangladesh.
Dhaka College the first College in Bangladesh. It is part of many historical event. We have a proud history of our college. At present you can say it is the best college in Bangladesh because we DCIANS make good result in exams, always ahead in any danger situation, top at sports, best at naughtiness. We are all rounder. There is no other college in BD that can compare with us.
3
Dhaka Commerce College, Dhaka
Dhaka Commerce Collage is the best for the Commerce students. Dhaka City Collage makes good result in aspect of commerce side. It's for only admitting G.P.A 5 or Golden A+ receiving students! But the astonishing fact is what amount of G.P.A 5 receiving students that so-called popular collage admits, it can have less amount of G.P.A 5 IN H.S.C result every year. But Dhaka Commerce Collage is different! Although it can admit less amount of G.P.A 5 receiving students, it makes much G.P.A 5 than the admitting amount of G.P.A 5 in H.S.C result! That's why our Dhaka Commerce Collage is called the factory of G.P.A 5. I feel proud to be a student of Dhaka Commerce Collage.
Dhaka Commerce College is the perfect place for Commerce student. You can learn lots of thing from this institute. Not only that, you will have lots of fun. I believe no one will disagree that our college is one of best college in Bangladesh.
The best college for commerce... The best teachers are there... They are friendly and easily understands our problem and gives a perfect solution... Its two year changes my life... I learned lots of thing from there... Really unforgettable two years... Really want to back to my college life... Dhaka Commerce College life...
I am the student of DCC (Dhaka Commerce College). I am proud that I admitted this place. I trust that it's perfect place for me & all of others students. This institute 100% safe. No polities, No smoking, No dirty activities this institute. so I think that it's my perfect place for my future life. I hope that my or our younger brother & sister admitted this place & created a perfect life for your future.
4
Dhaka City College, Dhaka
A Home of Excellence. At first, when I entered in this College, I was little upset. But after sometime, I understood that this college is the best. Not for the ranking, but for question standard and teaching stuff. I compared questions with other college a lot. Most of the people would say, it's a college for Business study. I think, It is best for Science also. You can't Judge with the result. In this College, Science faculty is really awesome. I think, It is appropriate college for all student
Dhaka City College is one of the largest and oldest educational institution in Bangladesh.
In this institution, though the campus is not the largest but there is a great atmosphere of learning! It is in fact a Home of Education!
Here we are not only tought to become a good students but also to become a good human being with morality and loyalty. It helps learning the reality of life by its good conduct, strict rules and discipline!
Dhaka City College is an outstanding Institute. The Bangla teachers of the Institute are very good. Most of the teachers are helpful. The college ensure us the proper condition to read by providing some facilities like air conditioned room. I'm lucky that I got chance and studying into this.
There's one thing that you'll find only in City College and that is the greatest unity. Students are taught to be more punctual and patriot. There's an incomparable fact that, it makes the students gorgeous and dynamic... it should be said the best instead of saying better
5
Adamjee Cantonment Public School & College
Best institution in the country! It's just not a school or college but a complete package for taking lessons on life.Teachers here just next to parents.They treat us just as their own child. Loved its environment, campus, teachers and the students. Proud to be an Adamjean. I encourage every meritorious student to study in it in order to learn something for life
I have read in it and I know that it has the most nice environment for study. Its just not about study, its about every thing a true countryman needs to learn, can learn from here.
Undoubtedly the best college in Bangladesh. Because, we are taught here not only to become the best students but also to become a perfect human being.
My College, my dream.
It makes us to be bold, work for the betterment, work for humanity and more respectfully makes us disciplined, morally stronger and educated.
A college of dream, a college of dreamers.
That our field. An Adamjean's dream field.
Going to miss my college next year on 2k18.
But, not at all. Going to make it proud.
Peace!
6
Rajuk Uttara Model College
People of Bangladesh think it is no more than a machine firm where raw materials are given in output and GOLDEN results comes in input. But we the RAJUKians knows that it is actually more than a educational institute, it is like a home where students get to know all moral values with much care, we find everything around us to pursue our dream and in the end we feel proud to be a student of this college. ALL this make this college the best college in Bangladesh.
Rajuk is not just a college... Its our home... It's the place where we not only get education but have opportunities to learn, to grow and get motivated for whats ahead. We have amazing teachers who care enough to give us life lessons and friends who stay throughout our whole life. Rajuk is not a college, its more that that. Rajuk is an experience.
The GPA the students carry with while getting themselves admitted to this college, frankly speaking, can dazzle the result of all freshers of all colleges. GPA 4, 3, 2, 1 etc may be requirement for admission to many colleges; though they claim themselves to be the best... We were the best in Secondary level, we are the best in Higher Seconary level
Don't dare to compete us. We do have competive advantage from the very beginning in the arena of Gpa. We, by born, the best of the best.
Rajuk is the best.. Otherwise it is the best of the best college in Bangladesh... Rajuk is More than 10th time First in Bangladesh..
7
Holy Cross College
HOLY CROSS... Undoubtedly the best college in Bangladesh. Because, we are taught here not only to become the best students but also to become a perfect human being, a perfect woman and a perfect citizen. we were taught how to love our country. In every Bengali occasion, we observe the day in order to put a good impact of our culture on the students. We don't miss celebrating a single occasion still, we are best at study too. We know how to enjoy life as well as we know how to maintain a well-disciplined life. Love you Holy Cross.
It was a lucky day when I got chance in this excellent college. I can never forget the day. It is one of the best college in our country. Every year our college get a place in top ten colleges of Bangladesh by HSC result. It provided us with great opportunity for our future betterment. We can find enthusiasm of success everywhere from our college. It is a treat to be a part of this legendary college. I am proud of my beloved college.
Higher secondary education system in our country is too hard to be competent in all the subjects. So, while majority of the colleges in Bangladesh only emphasize on the typical memorizing of suggestion based questions, Holy Cross inspires its students to learn every topic by heart. Even if any student stumbles down in any examination, they are given chance again again through RETESTS. So it also helps the students to overcome their fear of exam halls.
Again, at this stage, girls face many unwanted problems. This institution helps them to share their problems in a friendly environment through arranging seminars or discussions so that they can overcome those obstacles or any kind of harrassment.
I wish for the best of HOLY CROSS COLLEGE & would like to see it at the 1st place.
Well, until and unless you get outta this college you can never judge what value it added to your life. Holy Cross shapes a girl's life, there is no other colleges in BD which will probably give you the finest of teachers, uncountable co-curricular activities, a baseball pitch, a handball ground and so on and so forth. starting from cleaning our classrooms by our own hands to delivering the best women of our country, Holy Cross has given us all!
8
Birshreshtha Noor Mohammad Public College
The best college and school in Dhaka. The atmosphere is really amazing and the teachers are lovely. College campus is very beautiful. Students are made to learn discipline and many more better values here.
This college is not only the top for education. students of this college learn discipline while study. one of the nice campus is also available for the students. RIPUBLICAN is always TOP. We have top alumni around the world. so nothing to say. just accept that we are the top and send your future generation at out beloved college.
I love my college. Our College is one of the best college in Bangladesh. Education system of our college is very well. Our college teach us how to become a good a person. I'm proud to be a Ripublicans
Birshreshtha Noor Mohammad Public College ( former Rifles Public College) has great reputation for extra - curricular activities.
9
Dhaka Residential Model College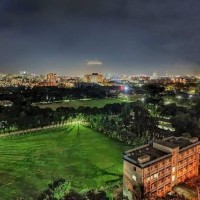 Dhaka Residential Model College is the largest College of Dhaka city, Bangladesh. It has a huge Campus of 52 Acres Containing 13 Football fields, 3 Academic Buildings, 6 House(Students Hostel),Teachers and stuff quarters and lots of Gardens and greenery! It is the only government autonomous school and college in Bangladesh! This College can offer you all kinds of Co-curricular activities as there are more than 20 Educational Clubs! Considering the overall aspect, no doubt this is the best College of Bangladesh!
This is the only place in Dhaka city where you can experience the largest green field and the residential students can get their best times in the Houses. Proud to be a House boy, a REMIAN
It has great environment. System of education here is very good. Like this college!
Overall a very good college .One of the best colleges in dhaka for its academics,discipline and a beautiful campus.
10
Viqarunnisa Noon School & College
It has one of the greatest academic environment in Bangladesh.
Words can't describe this institution, always the best.
The greatest college I have ever seen so far!
Best college ever in whole Bangladesh.
The Contenders
11
Ideal School and College
Ideal college is one of the best women's colleges of BD. The lovely teaches teach us to be a good student as well as a good citizen of the country so that well be able to lead the country in the proper way.
This college not only taught us subjective books but also helps us to be a religious, self dependent & honest person... I'm very proud to be there...
Best college of Bangladesh...the Discipline and systems allure me most...
No doubt... This is one of the best college of Bangladesh.
12
Birshreshtha Munshi Abdur Rouf Bangladesh Rifles School & College, Dhaka
This college has extraordinarily knowledgeable teachers. I can bet no one would ever forget Awal sir if s/he had attended his class. Good old memories..
No doubt that it is one of the best college in our country...If any one like natural beauty please admit in this college...
T's the best college ever! Itzz campus.. just #Awesome...

I'm really feeling proud to be a student of Birshreshtha Munshi Abdur Rouf Bangladesh Rifles College...
The first Digitalized and one of the largest & most renowned college of Bangladesh, located at the lush green campus of BGB Head Quarters in Peelkhana.
13
Rajshahi College
After the return of Higher Secondary Class in 2010, Rajshahi College has constantly kept it's top position in Rajshahi as well as in Bangladesh. Owing to the low number of students, it has comparatively less GPA 5 holders, but the percentage of GPA 5 in Science group almost near 100% each year. The teachers are very kind and sincere. There are many brilliant students from North Bengal. Not to mention, Rajshahi College has many International Olympiad (Physics, Math, Astronomy and many more! ) participants in recent years, and hopefully there will be many more to come in future too.
One of the best college
14
BAF Shaheen College Dhaka
One of the best in Bangladesh. Well organized, huge campus, awesome teachers and so on..
This is one of the best college in Bangladesh. This college have so many cultural activities.
It has a huge campus which is 2nd in dhaka
I love this college very much. This college is stay on middle of my heart..
The one and only college from where you will get a moody and healty life style. Only college that have a hockey field.
15
Al-Hera College
It's a college of best rule and regulation and make a honest life
16
College Of Development Alternative
It's a college of best rule and regulation and make a honest life
17
Gov't Science College
Undoubtedly one of best colleges in Bangladesh! Though it is a government college, it is well facilitated, well mannered, non-violent, education friendly college. Most importantly it has two residential hostel which are free from politics. It has many well famed extra curricular activities clubs such as Debating club, Science club, Photographic club etc. Anyone who wants to get the best environment of education should admit here.
Some Maybe think that this college is under rate, but I can say Govt. Science college is on of the most non-violent, well mannered, enough controlled college in dhaka city... Though our result is not even good.. But we are ain't that bad... We Students should proud to be a part of these college.
I'm so proud for being a student of Govt. Science College. There are no political problem happening here. The most attractive look of these college is-it's non-violent environment. The result of these college is not bad. The students of these college are getting well result in H.S. C and Admission exams day by day.
Freedom gives you success if you use it right way.. Govt science college gives you all facility to utilize your freedom to success in life.
18
Milestone College
There is no doubt that it is one of the best colleges in Bangladesh. If we look around others we can see that they takes the best students like golden 5 or the same.But when the result publishes we can see that many of the students of those colleges have failed.Though they took the best students,how they can be failed?
On the other hand milestonecollege not only takes the golden 5 but also upto 3.50.but they do a good result every year.In 2015 the passing rate were 99.40 percent. How can it be possible? It is only possible when the college takes extra care to the students..so I think milestonecollege is better than most other institutions
The efforts of the teacher put on the students is something beyond your expectant. Such hard work is must to pay a nice result.
Milestone college take all types of students but their result is good than any other good college like rajuk.. So I support milestone college
This is the best college in the Dhaka city... No doubt on that!...
19
Gulshan Commerce College. Dhaka
GCC is a college, dedicated to uphold business education in higher secondary level... & has excellent academic atmosphere with dedicated & skilled teaching panel.
This college should be in top 10.
20
Rajshahi Cadet College
It is one of the old cadet colleges among 4 old ones..
This college has got great natural beauty & perfect platform for a boy to establish into his career.
Moreover, The RCC ex-cadets are serving home & abroad as top leaders of this country!
21
Cambrian College
The best college in Bangladesh. Because in year 2015 only CCD passed with 100% in HSC and obtained 70% A+. Though govt have not declared top ten, the education board declared this college at 4th position in Bangladesh according to GPA 5. Another side it has gotten 1st position in the whole country according to 100% pass with highest A+. So undoubtedly it is the best college in Bangladesh.
Discipline is the key of any success. Cambrian College is one of the model for learning this important things. Thus, the quality of education is increasing day day. Hope this college will do better in future.
First digial college in Bangladesh. Cambrian School and College (Metropolitan College, King's College, Winsome College) Is an educational institution in Bangladesh, run by the Backstreet Boys Foundation. Cambrian College has 16 campuses. Total students: 8000
I think it is the most digital college in Bangladesh. Besides it's result is always good in every year and have got place in top 10 in Bangladesh
22
Ideal College, Central Road Dhaka
This is the best college tor underdogs... Teachers are amazing during classes... I think it is not only beautiful but also great for students...
Ideal College is for the ideal students by a great institution and from a very very good teachers. I love Ideal College. The campus is so great
This college is one of the best of best colleges. Students who get in there most of them get out with better grades. So it must be ranked in the top of the lsits.
Teachers are dedicated and environment is very friendly for good education
23
St. Joseph College
Having both primary and secondary education level, this institution also offers higher secondary education from 2001. The secondary level has both science and commerce version. The higher secondary level includes humanities too. All the levels have both Bengali and English versions, each class having two Bengali and one English version sections.
One of the best best colleges in Dhaka city. This college has a goal to make it's student perfect for the university admisssion exam. So that, every year many of the students get chance in public university from this college.
Place where I learn about myself. This place taught me to fight for a reason with courage in real life.
The secondary level has both science and commerce version is so good in Dhaka City.
24
Dhaka Imperial College
The education system of this college is the best. It has the best digital campus in Bangladesh. Should be on top ten.
The best college in Bangladesh. I can say best and best.
The best college in my eyes... I love my college
Feel the real taste of education in here.
25
Government Hazi Mohammad Mohsin College
Proud to be a student of this college... the environment, as well as education.. just admirable.. we got Many Many chance to get Crushed...
I was a student of this college. Cambrian college is the best one from all the sides.
I think one of the best college in Bangladesh.
PSearch List