Top Ten Star Wars Characters
The Contenders: Page 3
41
CT-7567 (Captain Rex)
He's loyal, trustworthy, and yet fun and out-of-bounds adventurous. His arc trooper armor is awesome (oh, and 501 blue stomps 212 yellow. Rex is a million times better than Cody). As for my personal favorites, I'm at a three way tie at first: Rex, Fisto, and Plo Koon. They are followed shortly by Yoda, Luminara, Obi-Wan, Mace, Maul, and maybe Vader and Ahsoka.
Captain Rex is the best clone, he ends up disobeying Order 66 by removing his chip thanks to Fives.
CAPTAIN REX! Clones Are the best. - superduperman999
Rex has got that "IT" factor!
V 8 Comments
42 Ko Sai
43
Darth Malak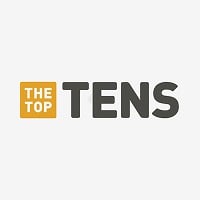 The villain of knights of the old republic! - htoutlaws2012
V 1 Comment
44
Grand Moff Tarkin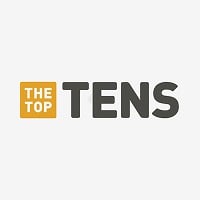 Grand Moff Tarkin exploded when the death star when KABOOM!
People need to get this right. He was responsible for alderaan's doom, not vader
V 1 Comment
45
Ewok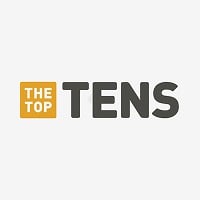 Ewoks are a fictional race of small, mammaloid bipeds that appear in the Star Wars universe. They are hunter-gatherers resembling teddy bears that inhabit the forest moon of Endor and live in various arboreal huts and other simple dwellings.
Teddy bears with weapons. Enough said. - RiverClanRocks
If you read Apocalypse: Endor, it proves that these guys are not as cute and cuddly as you would think. They are intelligent, dangerous and wild carnivorous savages that had the Empire's finest soldiers being terrorized, tormented and eaten by the Ewoks. Do not underestimate them. They are monsters. - Daviddv0601
They really don't deserve the hate they have gotten
Stupid teddy fat bears
V 19 Comments
46
Wat Tambor
One of the best separatist weapon designers ever. Even boba fett couldn't take him down!
47
Palpatine
He is said 3 times here people?
Nothing would happen in Star Wars if he wasn't in it, (not that I like him, I don't )
He sucks. He wouldn't have overthrown the jedi without Anakin Skywalker. - Elias35
Would still be a senator if not for Jar Jar Binks
V 3 Comments
48
Jacen Solo
He was a hero in multiple wars, new things about the force that even Luke didn't know and gave up everything to give his daughter a better future. Plus he is the only known force user to have become one with the force.
He is badass he stood toe to toe with luke skywalker
Jacen is awesome,awesome sith and the grandson of darth vader! He should be at least in the top five and I don't get why people don't like Jacen.
He was so much better than Kylo Ren. I don't know why they would replace him. - Daviddv0601
V 4 Comments
49
Yarael Poof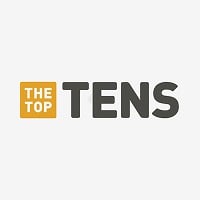 Robot Chicken version is hilarious. - Daviddv0601
HA HA POOF. - DapperPickle
Drug trafficking in a while ago but the fact I yycan h pave to go to sleep yet another reason why you don't know how much
50
Supreme Leader Snoke
Does nobody remember the awesome sith from episode 7
He's a Bi***
51
Jek 14
He's awesome! He saved Yoda even though he doesn't really like him. He has an awesome energy arm and he has a soft spot.
Yay, a Lego exclusive character! He might not be Canon, but he was pretty powerful in yoda CHRONICLEs
V 3 Comments
52
Plo Koon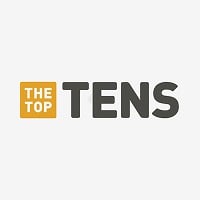 I had a game for the PlayStation 1 in which you could play as this guy and I always played as him (I have a thing for lesser known characters) so he became one of my favourite characters in the whole franchise. Naturally I was devastated when he died in Revenge of the Sith. - wolphert
He never should've died. He had the best connection to his clone troopers. So as soon as order 66 activated. He would've gotten a sense of the change in them. Aand on top of that, he also is an incredible starfighter pilot and military genius. It contradicts all of his traits for him to die 1: from clones, 2: in a starfighter and 3: (AT ALL! )
He's so cool he's maybe the coolest guy ever. I'm happy Gorge Lucas made him. He's like a reptile but bigger and he has a light saber. My favorite color is blue so I like his light saber is blue
Coolest jedi ever! - TopTener
V 8 Comments
53
Admiral Motti
To find the rebel's hidden for, is what he said before being cut off by an invisible pressure on his throat as it became harder to breathe and Vader said, "I find your lack of faith disturbing", as Motti started to break out before Tarkin ordered Vader to stop choking Motti. Although Vader was nowhere near to killing him it shows that the force can be used to choke people with the only downside being that it required full concentration, and required lots of time to become even effective due to the victim fighting back as him or her body will start to fight for air naturally as well as the victim able to defend their throats even though they would be fine. Now it is an impressive feat to choke someone without touching them but it just it really doesn't do anything besides making it harder for someone to breathe.
He was choked by Vader for speaking his mind. However the choke couldn't kill him since the force choke can only do so much to a man or woman. The human throat can withstand something like the force choke which shows off the durability men or women have. He/she will start to feel a grip on their throat in which they will start to tug and pull the grip off of what is rightfully theirs. The choker can also not stop he or she from fighting back, and he or she can still kill the choker while he or she defend their throat. Also concentration is required and the most simple thing can break it and the choke can do so little o a man or woman that it is pointless. If a force user starts to attack your throat stay calm and start to take deep breaths and start to tug and you should break it. He or she will be free from the grip
He was very tall, strong, muscular. He spoke against Vader until Vader cut him off by choking him attempting to stop him from breathing. However, Motti fought back by tugging at the invisible grip, and finally started to get some air and started to lower his chin showing he was breaking it. This shows that the force choke is not that deadly and he or she can rightfully defend their throat. He or she can also still fight back physically while they use one hand to defend their throats. Also it requires great concentration to even start to choke him or her and since he or she can break the grip by tugging at their throat and defend what is rightfully theirs basically saying to the choker f you
Was choked by Vader with the force. Motti was physically peak human plus towering over many and having a huge muscular build makes him arguably superhuman. Now Admiral Motti survived the force choke. Now I don't think Vader could really have killed him as anybody can survive Vader's choke.
V 38 Comments
54
Ahsoka Tano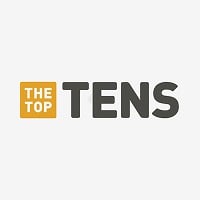 Ahsoka Tano is a character in the Star Wars franchise. Introduced as the Padawan apprentice of Anakin Skywalker, she is a central protagonist of both the 2008 animated film Star Wars: The Clone Wars and the subsequent TV series.
She said "screw you" to the Jedi without turning to the Dark Side.
This girl was EPIK in the clone wars show
One of the best characters for certain. In the top 5 on my list.
She's hot for an animated character. - Metalhead1997
V 16 Comments
56
Grand Admiral Thrawn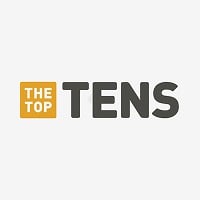 57
Darth Nihilus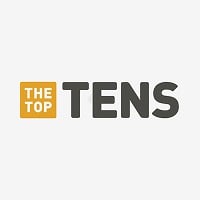 Feel like he should be higher up. I have a thing for "glass canon" characters such as nihilus. And it's a cool name
4th best mask in all the galaxy
The lord of Hunger!
He wiped out the Miraluka home world all by himself
58
Ezra Bridger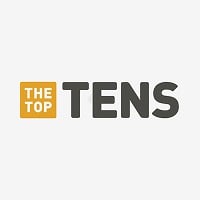 He has a lightsaber that doubles as a blaster. Enough said.
V 3 Comments
59
Rune Haako
Best character in all of Star Wars.
60
Savage Opress
Savage is really tuff and badass but not as cool as darth maul
He is a smith lord you dumbo that said he is a bounty hunter
Savage opress is cool he is the brother of the sinister sith Darth maul - jangofettisthebest
Got killed off in Season 5 fighting Darth Sidious. - Metalhead1997
V 3 Comments
PSearch List
Recommended Lists
Related Lists

Favorite Star Wars Characters

Top Ten Star Wars Prequel Trilogy Characters

Top Ten Greatest Star Wars Characters

Top Ten Original Trilogy Star Wars Characters
List StatsUpdated 28 May 2017
6,000 votes
348 listings
6 years, 291 days old

Top Remixes (124)

1. Luke Skywalker
2. Chewbacca
3. C-3PO
Hajj

1. Jabba the Hutt
2. Nute Gunray
3. Darth Vader
EdwardReeves

1. Darth Vader
2. R2-D2
3. Obi-Wan Kenobi
UndeadUchiha
View All 124
Posts
Error Reporting
See a factual error in these listings? Report it
here
.