Top Ten Star Wars Characters
The Contenders: Page 4
61
Anakin Solo
Anakin Solo is Han and Leia's son in the Expanded Universe, for all those confused people.
If this really is Han and Leia's kid, that's interesting they named their kid Anakin, (hopefully he doesn't turn to the dark side
Wha- we're mixing last names and first names now?
Who's Anakin Solo
V 7 Comments
62
Darth Plagueis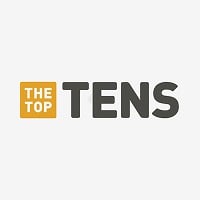 Darth Plagueis is a fictional character from Star Wars. Originally a Muun named Hego Demask, Plagueis trained under Darth Tenebrous. After he murdered Tenebrous, Plagueis, disguised as businessman Hego Demask, mentored a young Palpatine. Palpatine eventually joined Plagueis as his Sith apprentice. Plagueis ...read more.
He is the master of darth sidious the emperor of the emperor.
HE CAN BRING BACK THE DEAD BRUH
63
Hera
Whoever put this on must of been thinking of the Greek Gods at the time.
64
Poe Dameron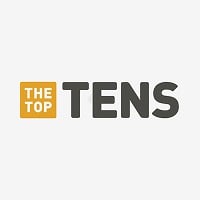 The standout character of the force awakens in my opinion. He looks and acts like he would fit in with the original trilogy, just has a real coolness about him. - wolphert
I thought he died, but I'm glad he didn't!
He's the most likable character in the movie along with solo
I'm the only person who thinks he might be a traitor to the Resistance. - ShinyDragonite
V 7 Comments
65
Sabine Wren
Shes like jango and jango is awesome
She's a Mandalorian! Mandalorians are some of the most skilled fighters in the galaxy that even Jedi and Sith would have a hard time trying to take down. Another thing, she is artistic and creative like me! - Daviddv0601
66
Bomb Squad Trooper
He's orange color just makes him look so cool. - darthvadern
67
TR-8R
His sick spins and loyalty make him the best Star Wars character of all time.
There's no contest. Nobody can keep up his super sick spins.
How many TR8R's do you think he's taken on?
Absolutely, he's the most loyal character in the franchise, and he endears himself to us
Finn is a dirty traitor, and also can't do spins
TR-8R > Finn
V 5 Comments
68
Chopper
It can't be star wars without CHopper
The rebels Astromech. He's smart like R2.
OP droid. Shown to be able to beat other droids in droid combat and easily dodge bullets from an entire army. Nigh-on-invincible. Amazing pilot, he can beat R2! He can fly! If a Jedi tries to get him he can just taser from the air! His taser vs. sith lightning would be interesting...
69
Director Orson Krennic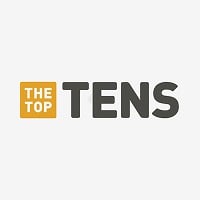 Gotta love that cape!
Best stare ever
Intelligent, ambititious, calm and commandind director Orson Krennic is best star wars character.
70
Jyn Erso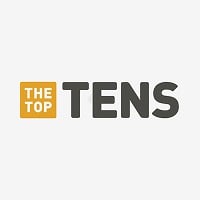 Jyn Erso is a fictional character in the Star Wars franchise, portrayed by English actress Felicity Jones in the 2016 film Rogue One.
I like her character. Sure she is not a super model with a curvy body, and great assets and face like someone like Princess Leia or Padme or an Mary Sue like Rey but she is still Pretty and strong willed in her own right. I will vote for her even though I think Leia is the best leading lady and always will be.
Jyn Erso is the best leading lady in Star Wars, and here's why! You grow an attachment to her and she dies at the end. She was well acted by the beautiful Felicity Jones who really brought her to life. She was also was no pushover as she had the physicality of Padme, and the wits of Leia but unlike Rey was no Mary Sue
Why is she this low? She was so beautiful, and physically powerful
She's great.
V 3 Comments
71
Cad Bane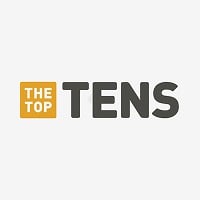 Cad Bane is a fictional character in the Star Wars franchise, created by George Lucas, Dave Filoni and Henry Gilroy as a recurring antagonist voiced by Corey Burton in Star Wars: The Clone Wars.
Best bounty hunter. he is like so persistent when he wants
He is THE best bounty hunter ever, SO damn cool
"So, we doing business or not? " - Metalhead1997
Why dooes he were the mask?
V 2 Comments
72
Bossk
See bossk in "robot chicken: dengar on the elevator". enough said
He can actually speak Basic. Who knew? - Metalhead1997
He is an awesome bounty hunter - Batmaniscole
He's awesome
V 1 Comment
73
Owen Lars
I think he should be in the top 20 because without him dying Luke would not join Ben on the adventure and star wars would be called instead boring farm work wars
Still a better character than Jar Jar
74
Commander Cody
Obi Wan's clone trooper. He gives Obi Wan his lightsaber back. Then, he turns his back on the jedi like the rest of them.
He obeyed Order 66. Sure he was likable, but he's not like Rex. He never removed his chip. He is not a great character. - Daviddv0601
I like Rex better than Cody. besides, cody later turned evil in episode 3.
OP
V 3 Comments
75
Aayla Secura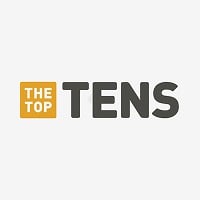 Great character who was overshadowed because she was a minor character in the films.
The best jedi ever. So sad she dies with order 66.
Best lesser known character
I love her!
76 Kithaba
77 EV-9D9
78 Nien Nunb
79 IG-100 MagnaGuard
PSearch List
Recommended Lists
Related Lists

Favorite Star Wars Characters

Top Ten Star Wars Prequel Trilogy Characters

Top Ten Greatest Star Wars Characters

Top Ten Original Trilogy Star Wars Characters
List StatsUpdated 19 Oct 2017
7,000 votes
456 listings
7 years, 70 days old

Top Remixes (131)

1. Darth Vader
2. C-3PO
3. Darth Sidious
Conor12

1. Han Solo
2. Darth Vader
3. Luke Skywalker
PeeledBanana

1. Anakin Skywalker
2. Padme
3. Obi-Wan Kenobi
starcykebat
View All 131
Posts
Error Reporting
See a factual error in these listings? Report it
here
.