Top Ten Star Wars Characters
The Contenders: Page 4
61
Jek 14
Yay, a Lego exclusive character! He might not be Canon, but he was pretty powerful in yoda CHRONICLEs
He's awesome! He saved Yoda even though he doesn't really like him. He has an awesome energy arm and he has a soft spot.
I don not think Jek 14 is canon
Who
V 1 Comment
62
Ezra Bridger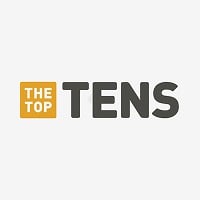 He has a lightsaber that doubles as a blaster. Enough said.
He is one of the best
I don't no this guy
He almost killed the inquisitor but Kanan finished it
63
Kanan Jarrus
Probably the greatest character in Disneys new continuity.
64 Maw
65
Darth Nihilus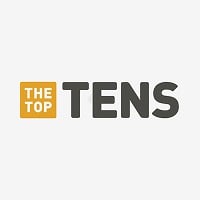 Feel like he should be higher up. I have a thing for "glass canon" characters such as nihilus. And it's a cool name
4th best mask in all the galaxy
The lord of Hunger!
Get my hungry boi higher. He ate an entire planet of the force because he starved from the mandolorian wars when younger. He's literally a wound in the force, being able to drain any force sensitive of their powers. No one actually knows him because he's part of the old republic games (knights of the old republic and simply the old republic), also he's overshadowed by Revan.
V 1 Comment
66
San Hill
San Hill gave me a blowjob
Yawns dayside hfbrhe
67
Hera
Whoever put this on must of been thinking of the Greek Gods at the time.
68
Rune Haako
Best character in all of Star Wars.
69
Savage Opress
Savage is really tuff and badass but not as cool as darth maul
Savage opress is cool he is the brother of the sinister sith Darth maul - jangofettisthebest
He is a smith lord you dumbo that said he is a bounty hunter
Got killed off in Season 5 fighting Darth Sidious. - Metalhead1997
V 3 Comments
70
Momaw Nadon
He has the best head in star wars - agoetsche556
71
Anakin Solo
Anakin Solo is Han and Leia's son in the Expanded Universe, for all those confused people.
If this really is Han and Leia's kid, that's interesting they named their kid Anakin, (hopefully he doesn't turn to the dark side
Wha- we're mixing last names and first names now?
Who's Anakin Solo
V 7 Comments
72
Darth Plagueis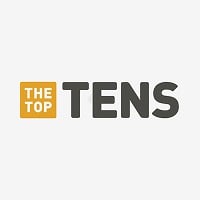 Darth Plagueis is a fictional character from Star Wars. Originally a Muun named Hego Demask, Plagueis trained under Darth Tenebrous. After he murdered Tenebrous, Plagueis, disguised as businessman Hego Demask, mentored a young Palpatine. Palpatine eventually joined Plagueis as his Sith apprentice. Plagueis ...read more.
He is the master of darth sidious the emperor of the emperor.
HE CAN BRING BACK THE DEAD BRUH
73
Poe Dameron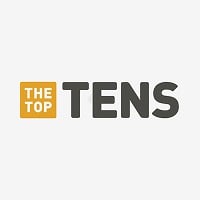 The standout character of the force awakens in my opinion. He looks and acts like he would fit in with the original trilogy, just has a real coolness about him. - wolphert
I thought he died, but I'm glad he didn't!
He's the most likable character in the movie along with solo
He should so be #1
#he's my favorite character
V 8 Comments
74
Admiral Ackbar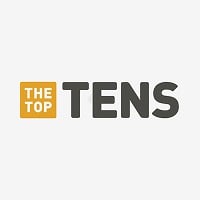 Admiral Gial Ackbar is a fictional character in the Star Wars franchise. A member of the amphibious Mon Calamari species, Ackbar was the foremost military commander of the Rebel Alliance who led major combat operations against the Galactic Empire.
I knew everyone would say that no joke
It's a trap!
It's a trap
Admiral Snackbar: "It's a wrap"
Next level there... - agoetsche556
V 4 Comments
75
Cad Bane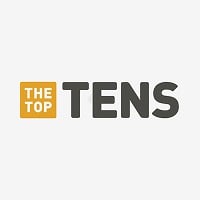 Cad Bane is a fictional character in the Star Wars franchise, created by George Lucas, Dave Filoni and Henry Gilroy as a recurring antagonist voiced by Corey Burton in Star Wars: The Clone Wars.
Best bounty hunter. he is like so persistent when he wants
He is THE best bounty hunter ever, SO damn cool
"So, we doing business or not? " - Metalhead1997
Why dooes he were the mask?
V 2 Comments
76
Sabine Wren
Shes like jango and jango is awesome
She's a Mandalorian! Mandalorians are some of the most skilled fighters in the galaxy that even Jedi and Sith would have a hard time trying to take down. Another thing, she is artistic and creative like me! - Daviddv0601
77
Bomb Squad Trooper
He's orange color just makes him look so cool. - darthvadern
78
Ponda Baba
Actually, Kenobi sliced off his arm.
Luke sure sliced Ponda's arm when he was taunting him (that's the only time you'll see blood in the movies).
Yeah, in the 1st, ( or fourth) Luke was a bit... Useless and whiney.
79 Boc
80
CT-7567 (Captain Rex)
He's loyal, trustworthy, and yet fun and out-of-bounds adventurous. His arc trooper armor is awesome (oh, and 501 blue stomps 212 yellow. Rex is a million times better than Cody). As for my personal favorites, I'm at a three way tie at first: Rex, Fisto, and Plo Koon. They are followed shortly by Yoda, Luminara, Obi-Wan, Mace, Maul, and maybe Vader and Ahsoka.
CAPTAIN REX! Clones Are the best. - superduperman999
Captain Rex is the best clone, he ends up disobeying Order 66 by removing his chip thanks to Fives.
He's awesone!, espically in the clone wars show - VideoGamefan5
V 9 Comments
PSearch List
Recommended Lists
Related Lists

Favorite Star Wars Characters

Top Ten Star Wars Prequel Trilogy Characters

Top Ten Greatest Star Wars Characters

Top Ten Original Trilogy Star Wars Characters
List Stats
8,000 votes
471 listings
7 years, 194 days old

Top Remixes (140)

1. Luke Skywalker
2. Chewbacca
3. C-3PO
Hajj

1. Jabba the Hutt
2. Nute Gunray
3. Darth Vader
EdwardReeves

1. Darth Vader
2. R2-D2
3. Obi-Wan Kenobi
UndeadUchiha
View All 140
Posts
Error Reporting
See a factual error in these listings? Report it
here
.